Xero Roadshow Select FAQs
Find out more information about the upcoming Xero Select Roadshow.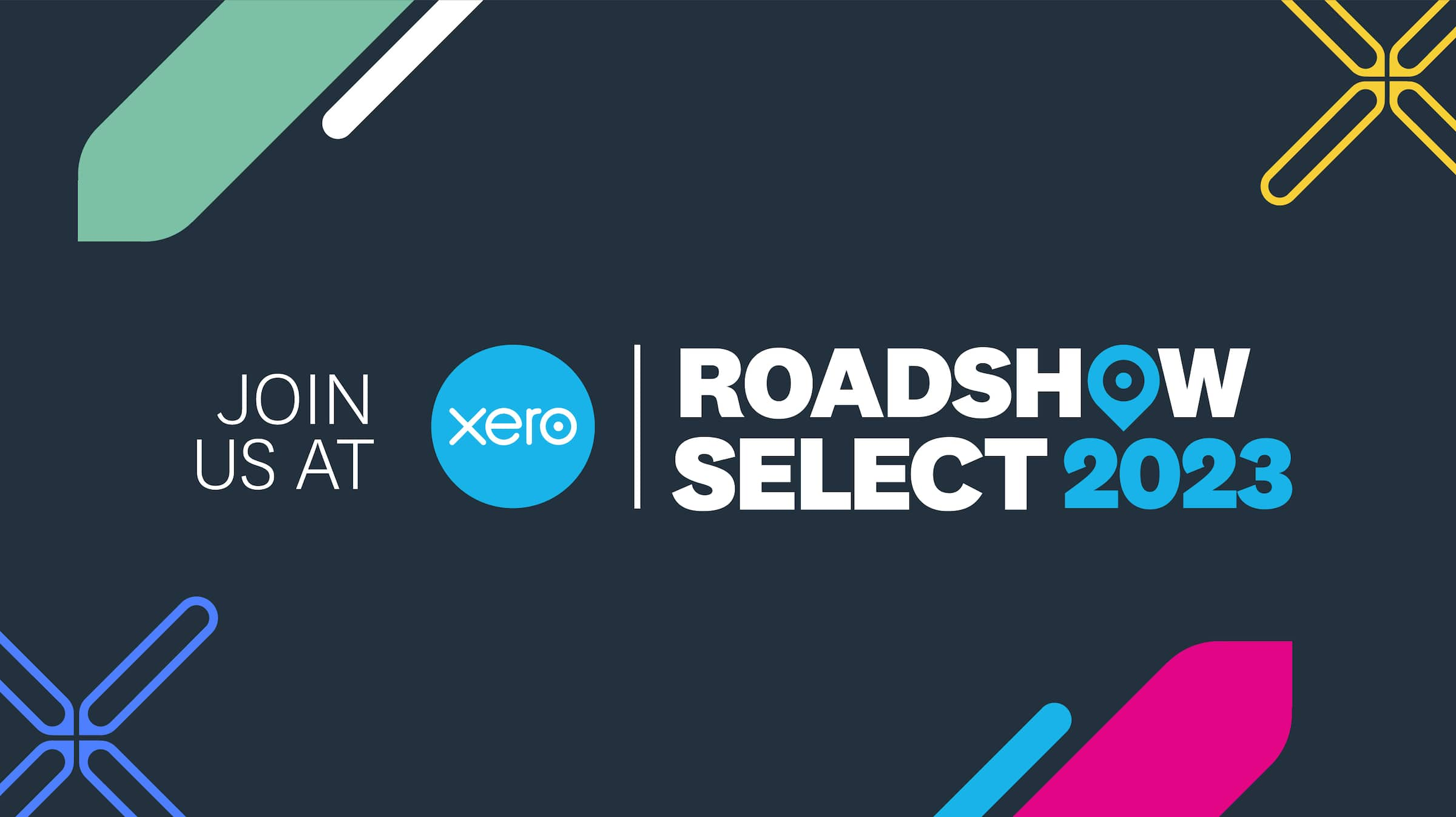 September 27, 2023: Toronto, ON – The Carlu

October 4, 2023 – Calgary, AB - The Telus Convention Centre

October 11, 2023: Vancouver, BC – Paradox Hotel
What time does the event run?
*The agenda is the same in all three cities.
What hotels are close by to the roadshow venues?
The following hotels are in close proximity to each of the roadshow venues.
Toronto, ON (Roadshow venue: The Carlu)
Calgary, AB (Roadshow venue: Telus Convention Centre)
Vancouver, BC (Roadshow venue: Paradox Hotel)
What's included in the Xero Roadshow Select Content ticket?
A Roadshow ticket includes access to one of the roadshow events. A Roadshow Select Content ticket gives you access to the venue at 10am and allows you to participate in the sessions running from 10:30am - 5:00pm. By attending Roadshow Select you'll be eligible to receive up to four CPD credits. This ticket does not include access to the cocktail party. If you would like to stay for the cocktail party please make sure you check off the option as you register to attend.
What's included in the Xero Roadshow Select Cocktail Party ticket?
This ticket allows you access to the cocktail party beginning at 5:00pm. If you would also like to join the sessions during the day please ensure you choose that option when registering.
How many CPD points can I receive by attending Roadshow Select?
Four CPD points are available to those who attend Roadshow Select. You must attend the content portion (10:30am - 5:00pm) to receive these credits.
Can I bring a guest to the cocktail party?
Unfortunately due to safety measures, only people who register for tickets to the roadshow events can attend the cocktail reception. If you have a friend that would like to join please share the registration link with them.
If I can't attend in person, can I still tune into Roadshow Select content online?
The Xero roadshows are events you have to be at in person to experience, we understand that not everyone may be able to travel to events. Though we won't have a virtual option for Xero Roadshow Select, we will be hosting additional ways to connect with you and our wider Xero community throughout 2023.
What are the event terms and conditions?
How do I get to each of the roadshow venues?
Directions will be shared prior to the event on how to get to each of the 3 Roadshow venues.
Is there parking at the Roadshow Accelerate venues?
The venues do not include parking, but there are paid lots nearby. Information will be shared prior to the events on where to park.
I have a question about Roadshow Select. Who can I contact?
I'm having trouble registering. How can I get help?
How can I become an exhibitor?
Become a Xero partner
Join the Xero community of accountants and bookkeepers. Collaborate with your peers, support your clients and boost your practice.