Guide
12 cool things online billing software can do for you
You already have a lot of software in your life, do you really need more? We look at what good billing software can do.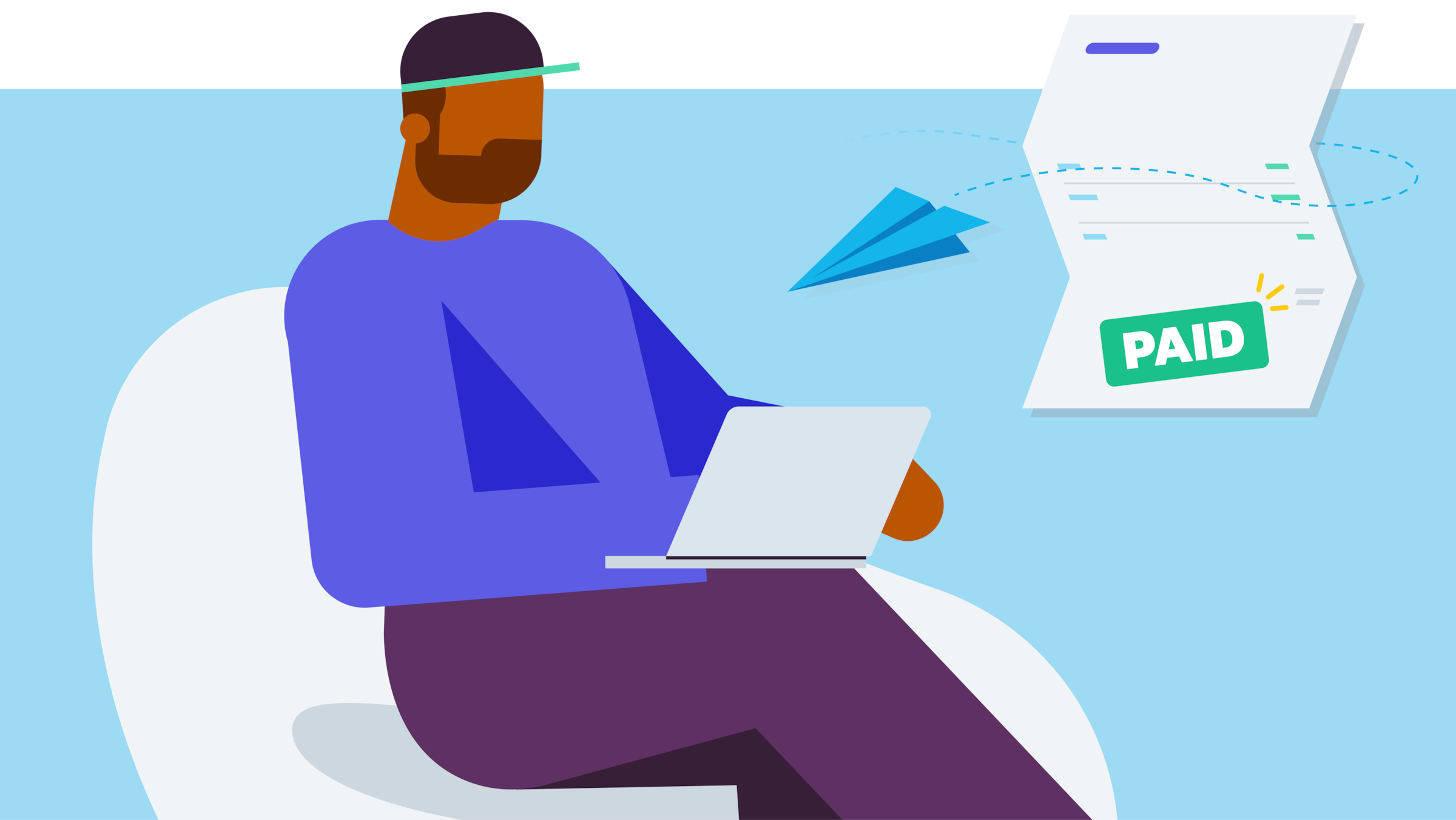 1. Beautiful invoice templates
Invoicing software should make you look good. Check there's a selection of well-designed templates ready to go. You should be able to drop in your logo, add your payment terms, and start pumping out invoices.
2. Simple quote-to-invoice conversion
Get online billing software that comes with quote templates. Customers should be able to accept those quotes simply by clicking "approve". You can then convert the accepted quote into an invoice, without any more work.
How nice would it be if the price popped up whenever you added a new item to an invoice? Software can learn your pricing schedule and enter the appropriate numbers as you build your invoice. You can also set it up to deduct sold items from your inventory.
4. Create online invoices for faster payment
Rather than emailing your invoice as an attachment, you can set it up as a web page and send your customer a link. What are the benefits of doing it that way?
You can edit an online invoice right up until it's paid, which means you can fix mistakes without sending bunches of extra emails

You can see every time your customer opens the invoice, which is handy information when the due date is coming up

Customers can pay you instantly through the invoice, without visiting their bank website or calling you
5. Accept credit cards and other fast payment methods
Many businesses and consumers want instant payment options like credit card, debit card, automated clearing house, and direct debit. Businesses that offer those options get paid up to 50% faster.
To cash in on these trends, get invoicing software that integrates with trusted online payment providers like Stripe, PayPal and GoCardless. These services are generally free to set up, although they charge a transaction fee. Learn more about online payment services.
6. Invoice accounting and tax prep
When you combine invoicing software and accounting software, tax time gets a whole lot easier. Each new invoice is automatically entered into your books, and those records are updated when payment is made. Come tax time, you already have a complete record of all your revenue. There's no data entry to do.
7. Mobile invoicing (from your phone or tablet)
It can be handy for tradespeople and some other businesses to send an invoice as soon as a job is finished. If that's you, look for billing software that can run through a mobile app. Then you can pull up your invoice template on the phone, punch in the details, and send it right away.
8. Automatic invoice reconciliation
How do you know when invoices are paid? Do you sift through bank records looking for deposits that match up with the bills you've sent? Smart invoicing software will do that for you. After you've linked the software to your business bank account, it will check for invoice payments to let you know when accounts have been settled – and when they haven't.
9. Flag outstanding invoices
Once software is doing your invoice reconciliation, it's much easier to stay on top of what you're owed. The system will show you which invoices are coming due, and which are overdue. That way you know which customers need to be followed up.
10. Send automatic invoice reminders
Hassling customers for payment is joyless work. Yet more than a third of invoices go past due, and a polite reminder is the first step in getting the money you're owed.
Smart billing software can take the job off your hands. Because it's running your invoice reconciliation, it knows which invoices are unpaid. When an unpaid invoice comes due, or goes past due, the system can send a pre-written reminder email for you.
11. Help you forecast cash flow
Because it does your invoice reconciliation, online billing software can see how much money you're owed and when it's due. That's really handy for predicting how much cash you'll have next week or next month. And because most billing software comes rolled into accounting software, you can easily add your costs to those forecasts. That'll give you good warning if a cash crunch is coming up.
Just make sure your software can show this sort of information in graphs. It's much easier to spot the issues that way.
12. Support other debtor management systems
As time goes on, you'll get your share of late-paying customers. Some are just disorganized, while others may have cash problems of their own. Either way, you have to manage them carefully to get your money.
Growing businesses sometimes choose to use credit control software like Chaser or Debtor Daddy to manage overdue accounts. Make sure your invoicing software integrates with those sorts of apps.
Finding the best invoicing software for small business
Invoicing software does a lot more than make invoices. It speeds up payment, takes away hours of painful admin, streamlines tax filing, automates accounts receivable, and allows you to send invoices from anywhere.
Not all products are the same so do your research and speak to your accountant or bookkeeper before making a decision.
Disclaimer
Xero does not provide accounting, tax, business or legal advice. This guide has been provided for information purposes only. You should consult your own professional advisors for advice directly relating to your business or before taking action in relation to any of the content provided.
Start using Xero for free
Access all Xero features for 30 days, then decide which plan best suits your business.