Ryan and Ed of Volare found perfect ingredients for a thriving bakery
A fifth-generation baker. An engineer. Together they created a thriving artisanal bakery in Hamilton and in the Waikato.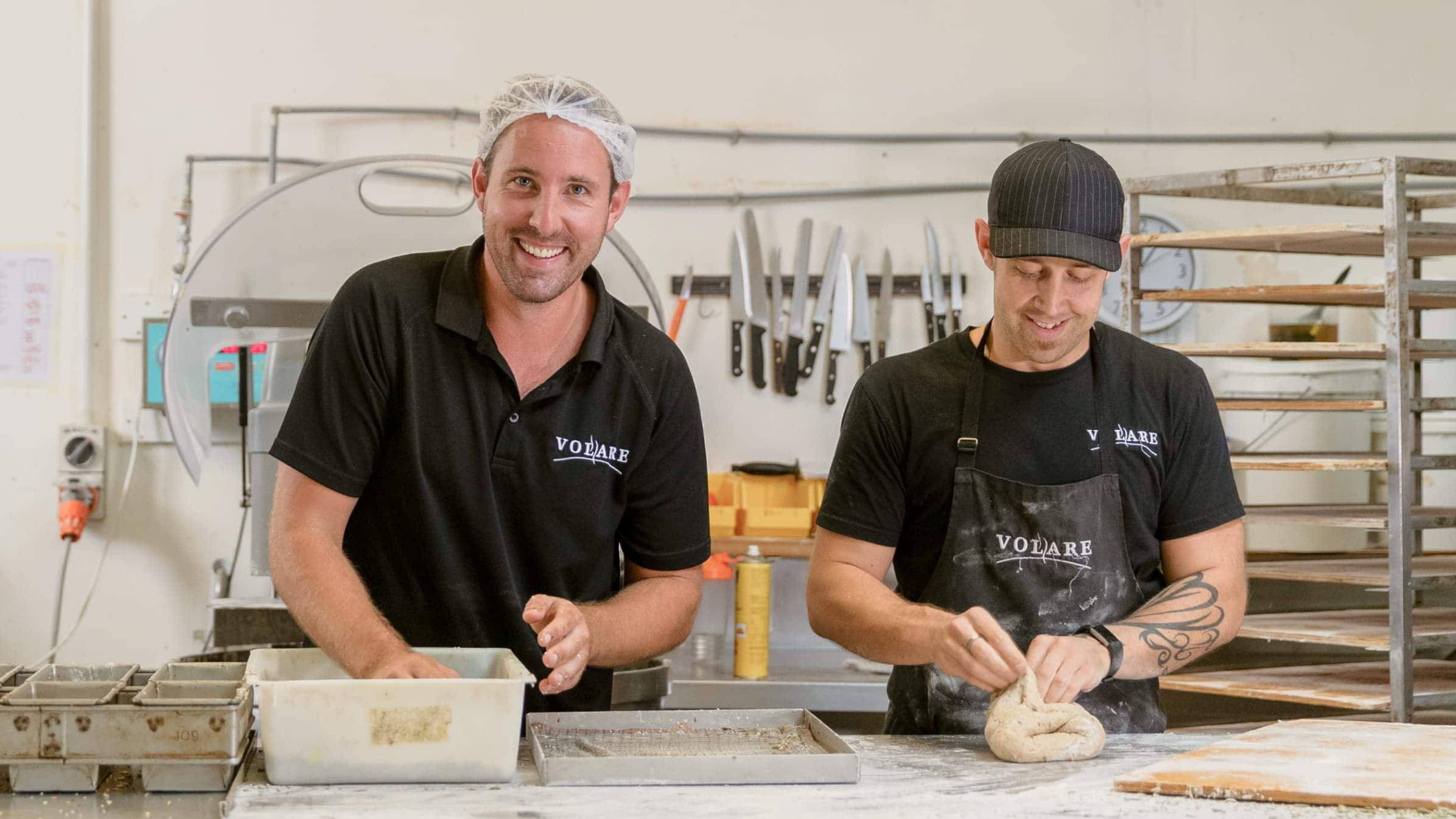 Ed and Ryan have known each other since they were kids, and their long-standing friendship and acceptance of each other's strengths goes some way to explaining why Volare, their artisanal bakery, is thriving in the Waikato.
"It's that perfect combination, that perfect partnership," says Ryan. "Eddie handles everything from marketing to accounting and for me, everything is about bread and baking. It's so neat."
Ryan is a fifth-generation baker, and bread has always been a big part of his life. His grandfather owned one of the largest bakeries in the Waikato, before it burned down in the 70s, and Ryan learned a lot from him.
"I remember him picking up this small bit of dough and the way he handled it, it was like an extension of himself," says Ryan. "I remember that so clearly, that was always in the back of my mind when I was growing up."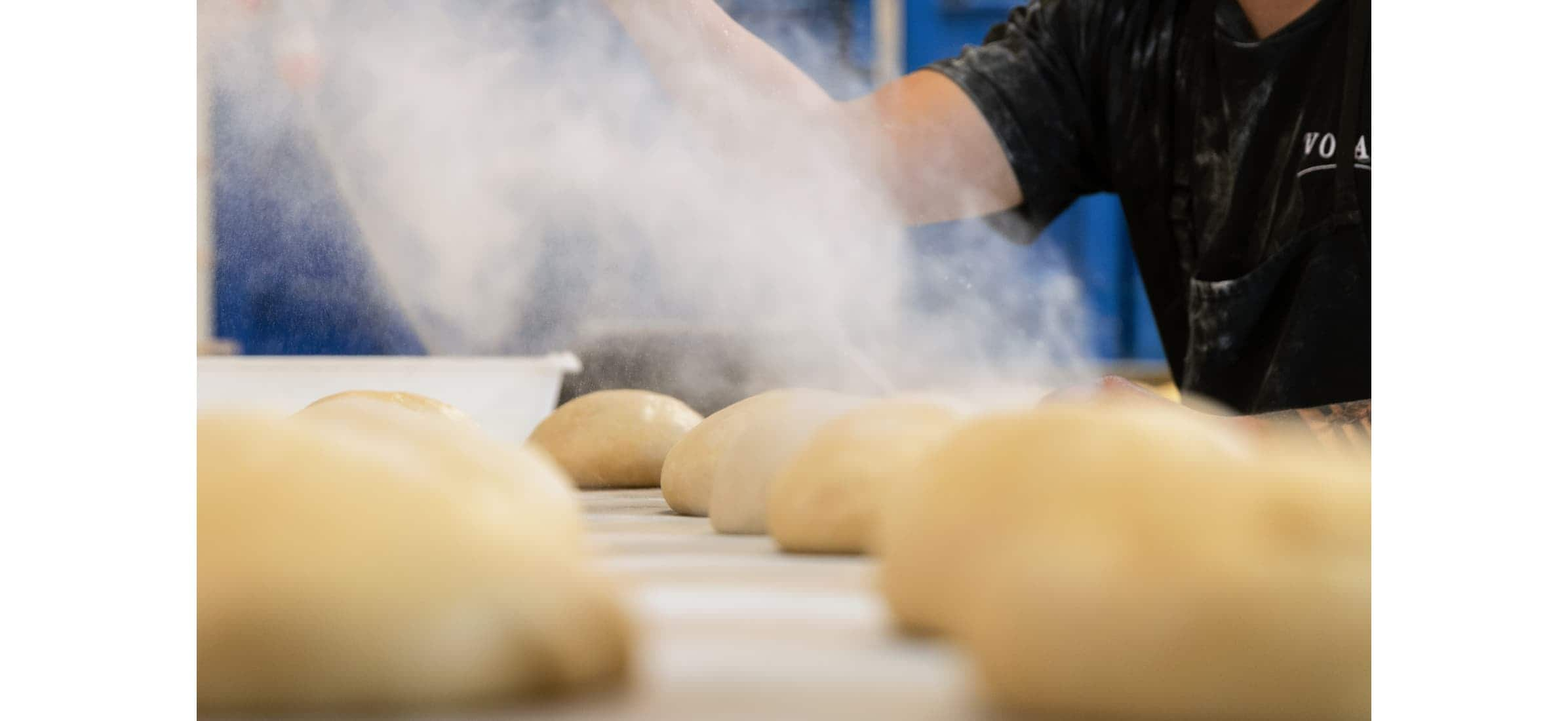 The San Francisco sourdough bread was one of the first loaves Ryan sold.
Ryan's love of both music and food have always competed for space in his life and after leaving school he went to Auckland to study audio engineering, but his mind was always on baking.
"Although I was doing music and loving it, I was coming home and baking bread every single day," says Ryan. "At the end of my course, I graduated and baking was like a calling. I came back to Hamilton and started as a hobbyist baker because I wanted to make bread and that was that."
In the depths of the recession with no money to start a business and no banks willing to loan to him, Ryan bought a television for $2,500 on his Q Card, sold it the next day for $2,200 cash and used the money to buy a mixer and an oven.
Following in the family footsteps, Ryan began selling his sourdough loaves at the local farmers' market. His reputation quickly grew and cafes started approaching him.
Going into business with Ed propelled Ryan from being a hobbyist baker into becoming a small-business owner. They had spotted a gap in the market: while Auckland and Wellington had artisan bakeries, there was nothing quite like that in the Waikato.
"Baking was just something I had to do, and it worked out well for me, but Eddie could see there was a market for what I was making, and he suggested we go into partnership," says Ryan. "I went from being a one-man band doing everything to being able to focus on bread and baking."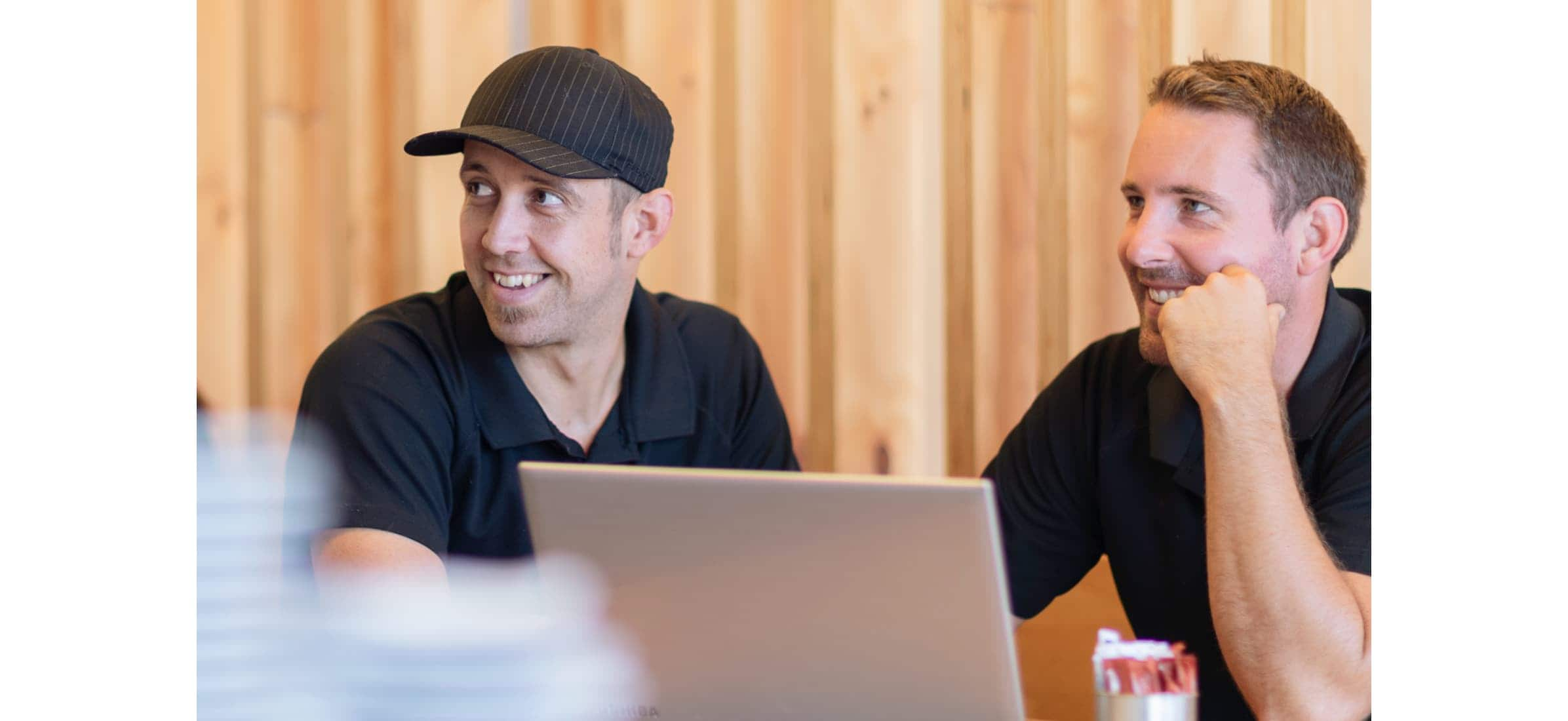 From a hobbyist baker to a small business owner
As they were getting Volare started, Ryan and Ed were like ships passing in the night – Ryan would work through the night baking bread and Ed would come in in the morning to sell it all. They did that for six days a week for quite a long time until they started hiring staff.
Switching from a career as a civil engineer to the owner of a small bakery in Hamilton was a big change in lifestyle for Ed. And his passion behind the business is driven less by the delicious custard slices made on a daily basis, and more by the incredible challenge of starting your own business – although the slices definitely help.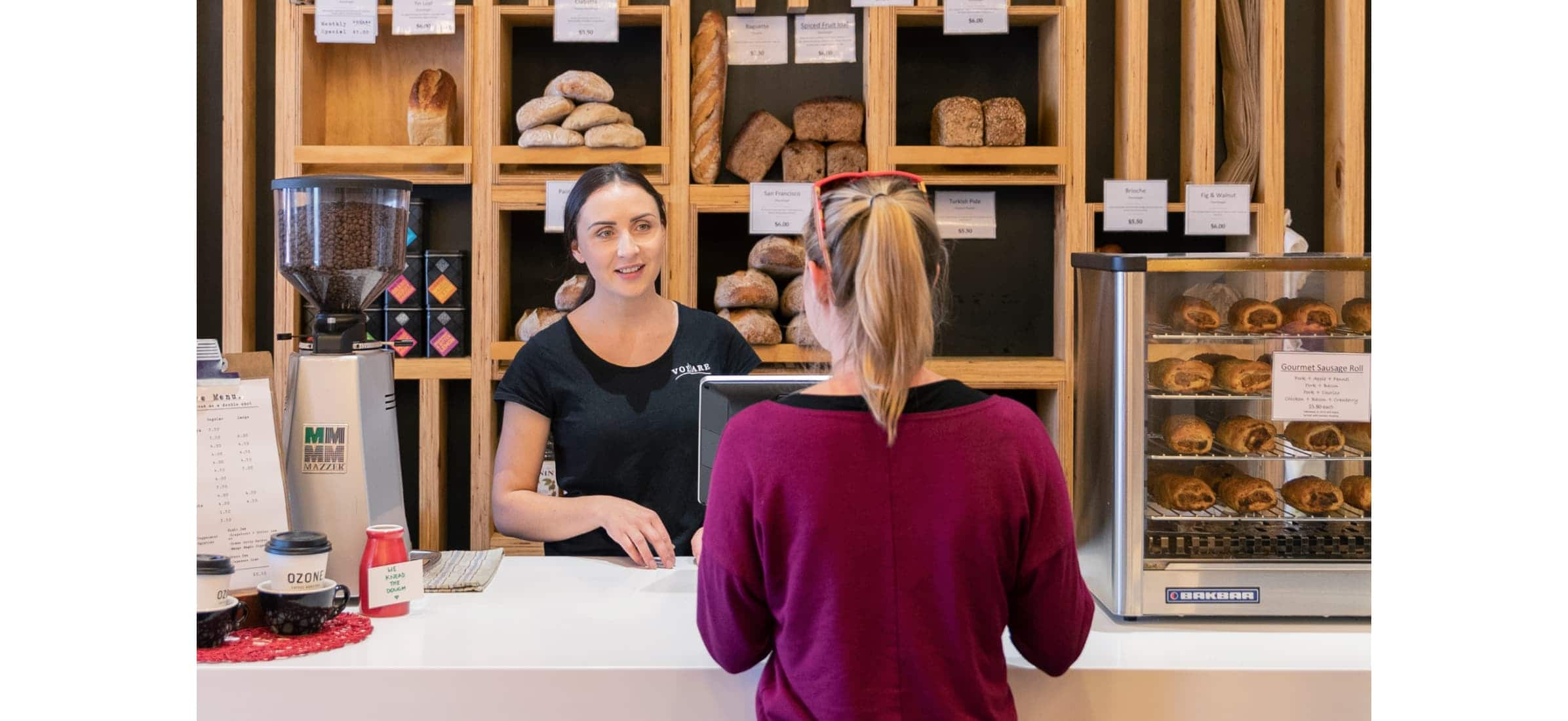 Ed and Ryan have opened four shops in the Waikato.
"For me, it's about getting the business to the next level. I love overcoming those challenges that come with owning your own business," says Ed. "We get to call the shots, develop what we want to develop, and produce what we want to produce. That's something I really love about the business – that we're the masters of our own destiny."
Getting the business off the ground during a recession was Ed and Ryan's first challenge. With no banks willing to lend to them, they worked hard to get the money they needed for their first shop. And being mindful of finances in the early days, the guys sat down with a business advisor. That's how they found Xero and their accountant, Jenny, to help get them started. Straight away Ed and Ryan were able to see the benefits.
"The key thing about Xero is the simplicity and that it's online," says Ryan. "It was everything we wanted."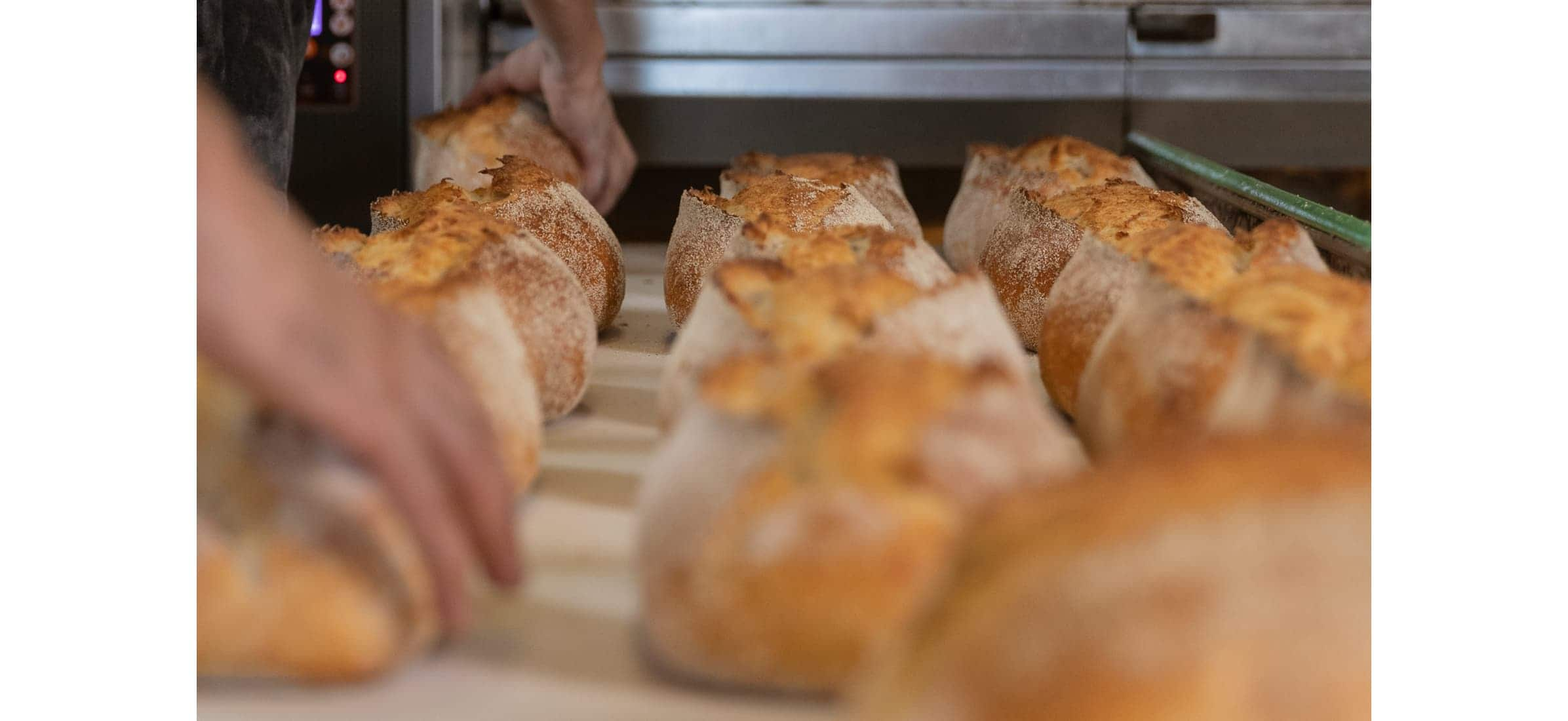 Volare grew quickly and, for a brief time, Ed was worried that their accounting needs would outgrow what Xero could offer. Fortunately, Xero was right behind them, updating the platform to support larger businesses and their more complex needs.
"As we've evolved as a business we've needed to increase our reporting and Xero has kept up with that," says Ed. "Being able to run predictive forecasts and use the budgeting tools, it's certainly helped with making predictions for the future."
From a two-man band in 2009, selling sourdough loaves at farmer's markets, Volare now employs 45 people and has four retail shops all supplied by one central bakery in Hamilton. But for all the commercial success, Ryan and Ed believe that staying true to their roots is an important part of Volare's ethos. Even as the business has grown, the guys make sure they still have a stall at the local market on Saturday, manned by Ryan's dad.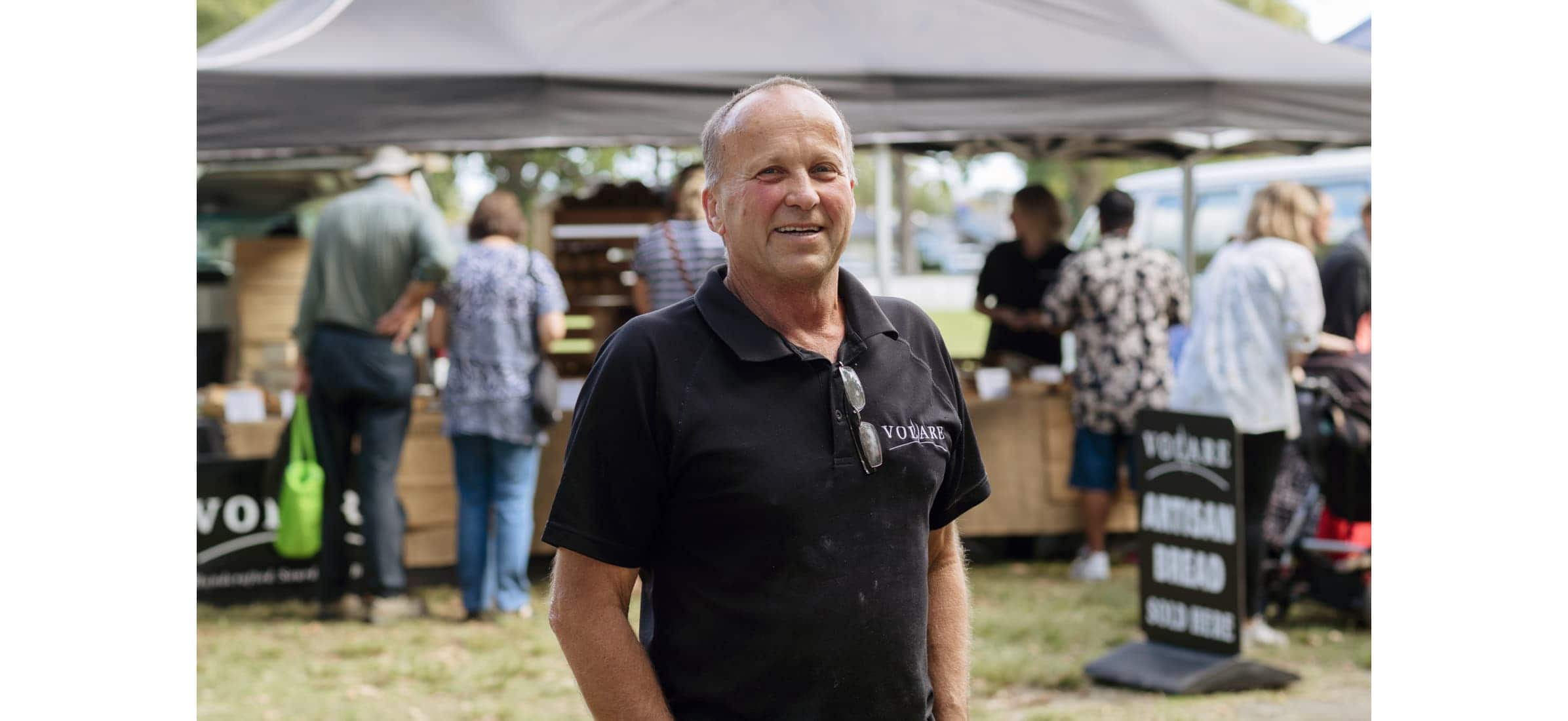 Ryan's dad helps out with the stall at the weekly farmers' market.
Now the business is bigger, Ryan finds joy in being able to hand over some responsibility to other people and put his time into developing new products.
"Having my staff to bounce ideas back and forward, coming up with new ideas and new products shows that Volare isn't just about me," says Ryan. "It's something I started but it's about passing that flame to our staff."
Getting the business to the stage where Ryan is able to hand over the day-to-day bread making to his staff and spend his time innovating instead is testament to the years of hard work both he and Ed have put into the business.
And Ed really values the ability that Xero gives him to take a step back from the business when he needs to, then jump right back in with a clear head and an up-to-date picture of the finances.
"You've got to have time off and work through your thoughts. Running a business can be an emotional rollercoaster and it's easy to burn out," he says. "Taking breaks helps get that passion back and then you can ask yourself the important questions and formulate a plan for the year."
With two more shops set to open by the end of the year, and a deal in the bag to supply the Hobbiton film set, Ed and Ryan are preparing for an exciting future for Volare.
See how our customers are making the world a more beautiful place
See how accounting software can work for you
Start using Xero for free
Access all Xero features for 30 days, then decide which plan best suits your business.