Rosie and Nick of The Experience Collective run brewery tours remotely
Rosie and Nick aren't your usual 9-5 working couple. Their business runs brewery tours on both of New Zealand's islands.
Rosie and Nick Rogers spend a lot of time working out of their caravan.
"She's called Nancy after her previous owner," says Rosie. "We can take her around New Zealand and work from anywhere."
The couple run The Experience Collective, managing visitor experiences at two different breweries – the Tui Brewery on the North Island and Monteith's Brewery on the South Island – so being able to work on the move is essential.
Rosie and Nick are experience specialists. They showcase different beer experiences at the breweries, with over 70,000 visitors each year to the two locations. They offer visitors the chance to do everything from brewery tours, to meals, beer tastings, shopping for beer gear, and private events.
Nick came up with the idea for The Experience Collective when he was working as commercial manager for DB Breweries, the company that owns the Tui and Monteith's breweries.
With over 15 years' experience working for DB, Nick had built multi-million dollar experiences for both breweries. So, when he was tasked with finding an operator to manage the visitor experiences for them, Nick spotted an opportunity. Talking it over with Rosie, the pair decided that they should give it a go themselves.
"We both wanted to be involved in tourism and this was a wonderful opportunity to make that move," says Rosie. "The business we offer DB is very specific to their needs and it suits us perfectly."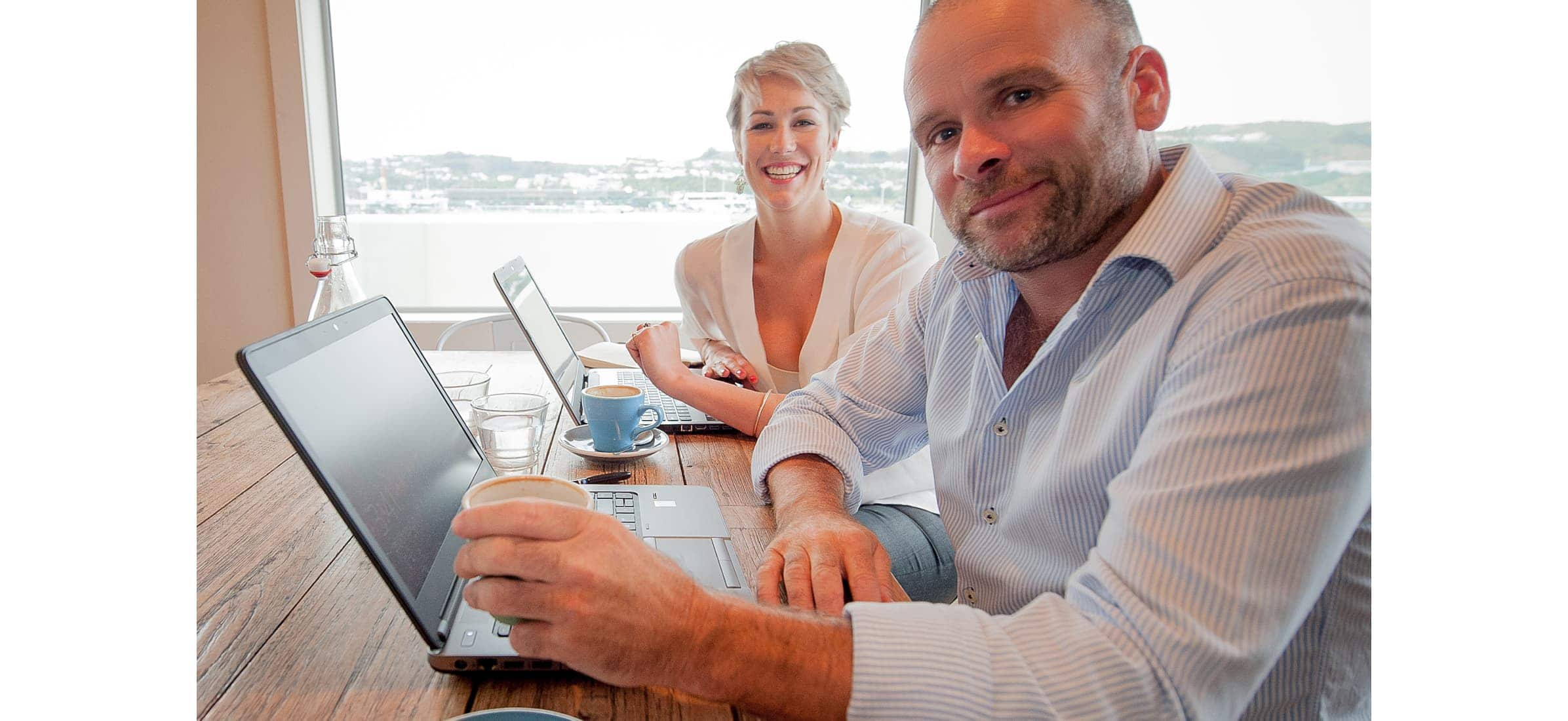 Embracing technology to build a business
Having a business based across two different islands means Rosie and Nick need access to tools and technology that allow them to work from anywhere. With their laptops, smartphones and tablets, and using innovative software and platforms, they've been able to overcome the challenges of working remotely.
"We love being on the road, travelling around New Zealand and feel very privileged with our working and living lifestyle," says Rosie. "And it's very easy to do once you have a few simple online tools, so we've found it a breeze."
Switching to Xero was a big help in managing the business from anywhere. Being able to access their finances at the touch of a button and see on a day-to-day basis how they're progressing has been incredibly valuable to them.
"We wanted software that was flexible, and we'd heard a lot about Xero from our friends who run small businesses as well as our accountants," says Nick. "We'd never heard a bad word about it, and that personal recommendation is massive."
Combining Xero with regular catch-ups from Rightway – their accountant and Xero partner – Nick and Rosie are able to better plan for the future of the business.
And part of planning for the future is in harnessing technology to make running The Experience Collective easier. Rosie and Nick's biggest project is their new induction programme – a digital tool for employees to complete online within their first three months.
"With a business in the North and South Islands, we can't be hands-on managers, so we need strong systems that enable us to manage staff remotely," says Rosie. "And this starts with consistent team training and induction."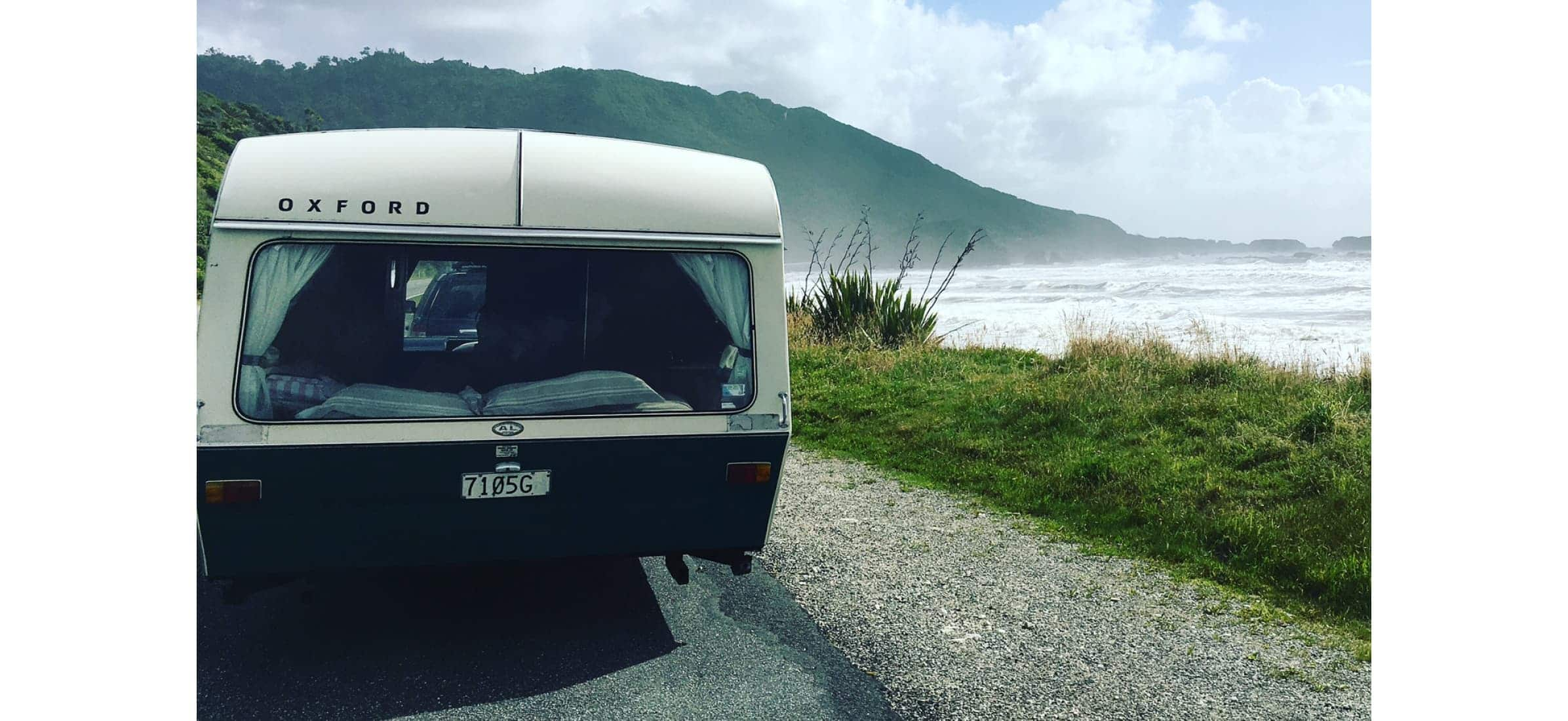 Running a sustainable business
With the freedom of working from wherever they want, Rosie and Nick have seen a lot of New Zealand's scenic South Island in their 1970s Oxford Caravan.
Surrounded by the raw, rugged scenery of the south, the pair are constantly reminded of their responsibility to run an ethical and environmentally sustainable business.
"It's about doing what's right, so we actively try and minimise our carbon footprint every day," says Rosie. "We're working on initiatives that ensure we create less waste, recycle and reuse more of our waste, and use fewer energy resources."
One of the projects the pair have initiated is the Mangatainoka Plants and Pints project. This encourages those exploring in a caravan or motorhome to travel sustainably.
The freedom campsite opposite the Tui Brewery in Mangatainoka is also the brewery's main water source. And Rosie and Nick want to encourage visitors to the small township to leave the environment in a better shape than they found it.
"Every person who stays at the campsite between May and September gets to plant a native tree donated by us," says Rosie. "And we give them a free drink at the brewery at the end of it."
With 1,000 trees planted and more to go, Rosie and Nick are thrilled with the impact it's had on their team and visitors alike.
"The team are really into it and it's so satisfying to see the results of your hard work," says Rosie. "And we're not finished, we've got hundreds more trees to go!"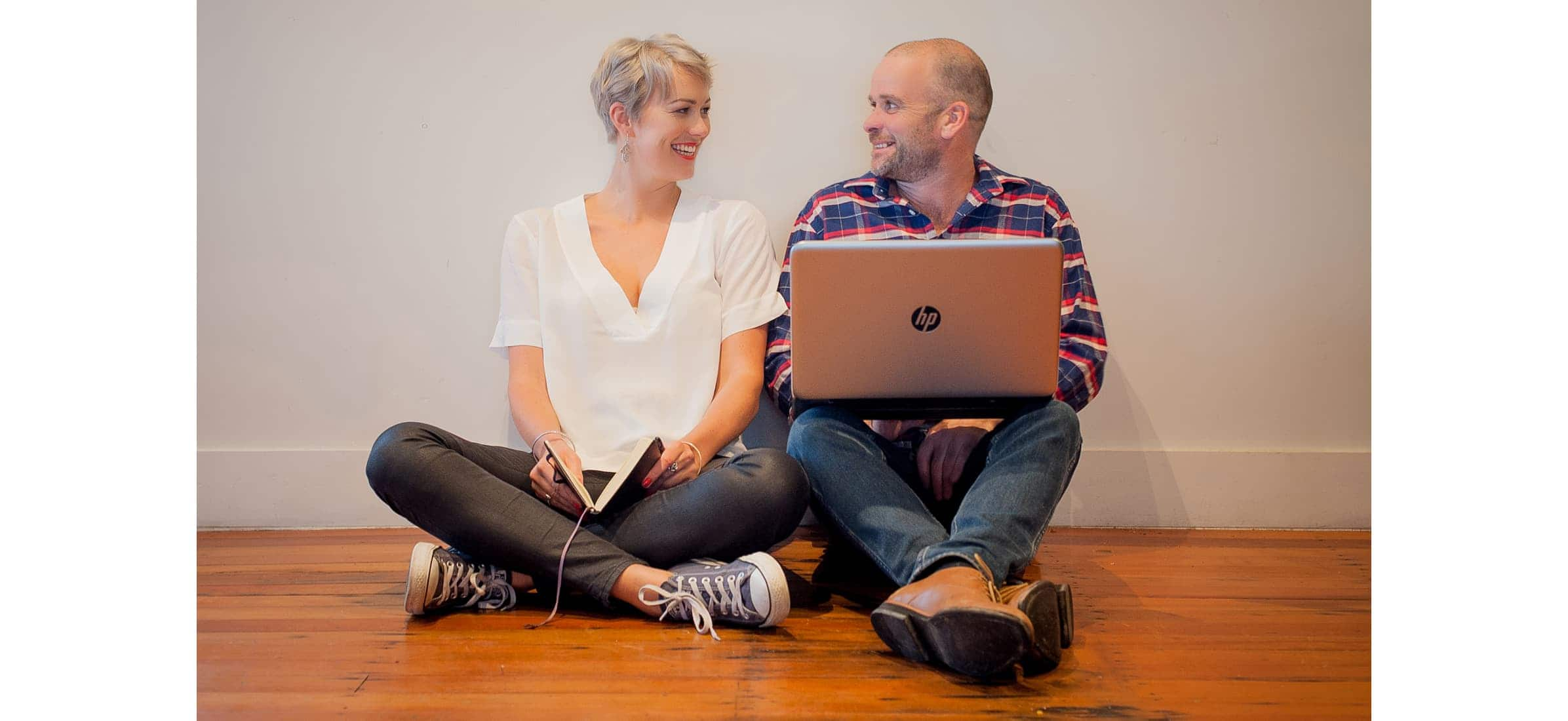 Adapting to a changing industry
For Rosie, preparing for the future means making sure the business is in the best possible position to adapt to customers' changing needs.
"Beer as an industry and as a hobby has expanded so it's a much more complex relationship for beer-drinkers," says Rosie. "We're now in the space that coffee and wine have been in for some time, where your average consumer is knowledgeable and drinking from a much more educated and more mindful place."
Rosie and Nick are working to ensure The Experience Collective caters to visitors who want quality experiences, ranging from international visitors intent on sampling New Zealand beer to regulars popping in to try the locally-sourced food.
Playing a role in the local community is an important part of what The Experience Collective does, so despite the distance between the two breweries, they make a concerted effort to visit as often as they can. And talking to visitors and hearing their feedback is incredibly valuable to both Rosie and Nick.
"When you're the face of a brewery in a local town, you need to give something back," says Nick. "And when people thank you for improving their experience of a local asset, then you have to take that emotion and bank it."
And while maintaining a physical presence is important, so is nurturing The Experience Collective team to be more hands on in the day-to-day running of the business.
"Our goal is that every day our team is better prepared than yesterday," says Rosie, "so we know that our team is growing in capability. Empowering our team to make decisions and show leadership is a crucial part of that."
Being able to include their team on everything from the daily operations to the bigger picture has given Rosie and Nick more time to focus on the future of the business.
"We firmly believe that running a business is like driving a car," says Nick. "There's a reason the front windscreen is 20 times bigger than the rear-view mirror – you need to be focused on what's in front of you, not concentrating on what's behind you."
See how our customers are making the world a more beautiful place
See how accounting software can work for you
Start using Xero for free
Access all Xero features for 30 days, then decide which plan best suits your business.