Donovan and Sophie of Clovalley Farms gain efficiency with technology
Dairy farmers Donovan and Sophie wanted to take a sustainable approach to their business. Find out how they did it.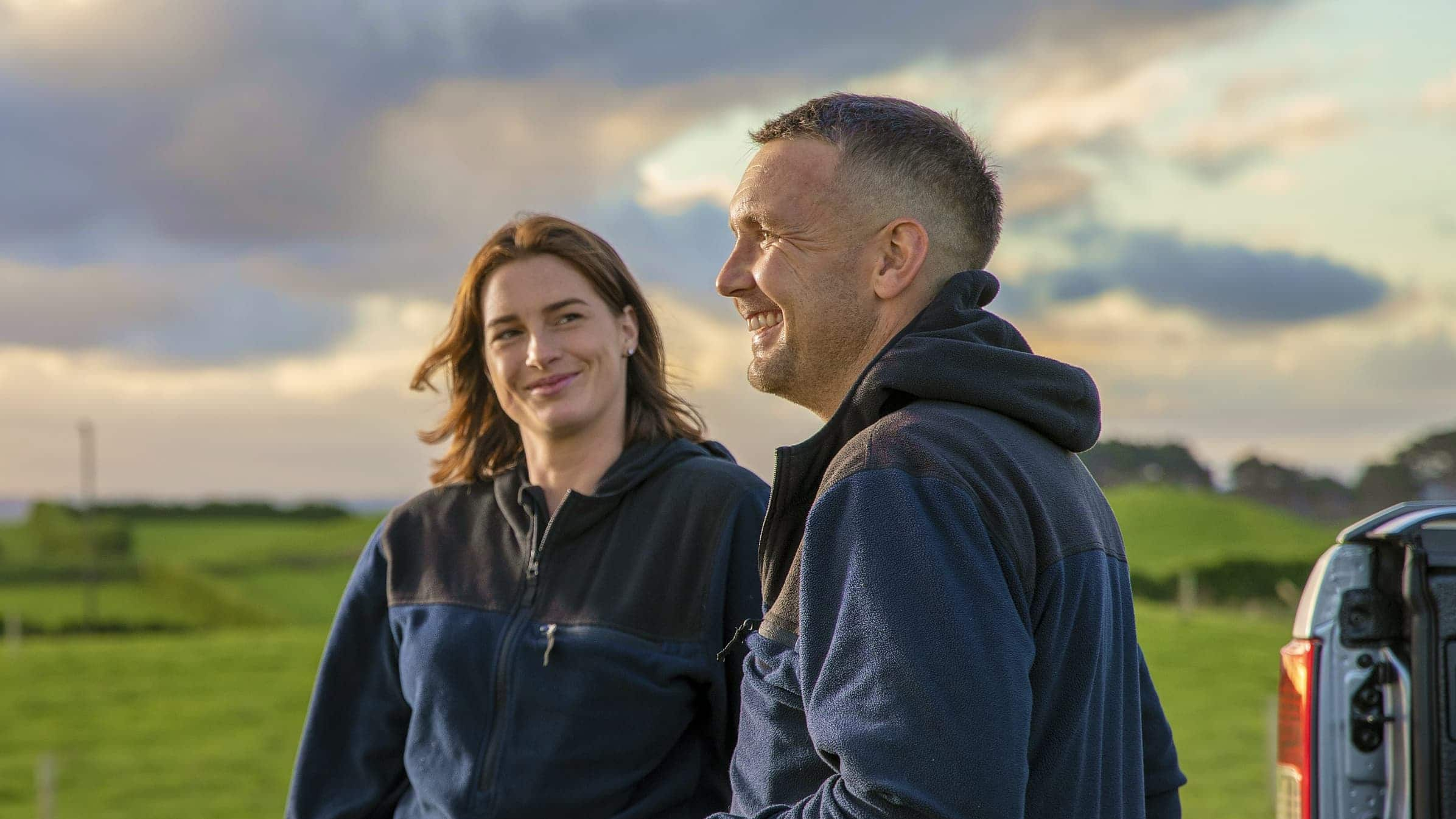 Creating a sustainable business
When Donovan Croot and Sophie Cookson set up Clovalley Farms in Taranaki, they knew they wanted to build a sustainable and profitable agricultural business.
High on the list of priorities was creating a herd of high-quality, efficient cows.
Sophie works as an artificial breeding technician, helping to inseminate herds around the region. And she also works on Clovalley's own cows.
"Good genetics are becoming more and more sought after and we love that part of farming," says Sophie. "We're passionate about breeding and we love that we can select elite bulls for our elite cows."
By producing an elite herd of cows, Donovan and Sophie can create more out of less – especially when it comes to milking. With high quality cows, they're able to produce more milk despite having a smaller herd.
"It's all about efficiency," says Donovan. "We need to focus on milking the genetically superior cows that are really efficient at turning kilos of feed into kilos of milk solids in order to feed the world."
Finding the right balance
Apart from caring for their cows, for Donovan and Sophie, running a sustainable business means creating a proper work-life balance.
"We run multiple businesses, we have deadlines, we have three children under six and it's just really stressful sometimes," says Sophie. "Our family and our business are like one, so the boundaries can get blurred. Sustainability for us was about finding balance."
So they made some adjustments to the way they were working. They put their family's health first, they set boundaries, and they took on an employee: Tomás Comunello. And while taking on Tomás meant making a monetary sacrifice, the benefits far outweighed it.
"We don't believe that working yourself into the ground is sustainable or efficient," says Sophie. "Employing Tomás has enabled us to have more of a family life, more insight, and more time to actually focus on our business and be able to see the inside of it."
Using Xero for farming to run an efficient farm
As well as taking the pressure off their everyday tasks, technology has played a big part in helping Donovan and Sophie farm efficiently. From recording animal health treatments to measuring the pasture, and tracking their finances.
"It's an everyday part of our business," says Sophie. "We do almost everything on our phones and all our paperwork is cloud-based."
That includes using the Xero for farming package. With Xero, Figured and PaySauce they're able to keep track of their accounts, their milk production, pay Tomás easily, and better plan for the future.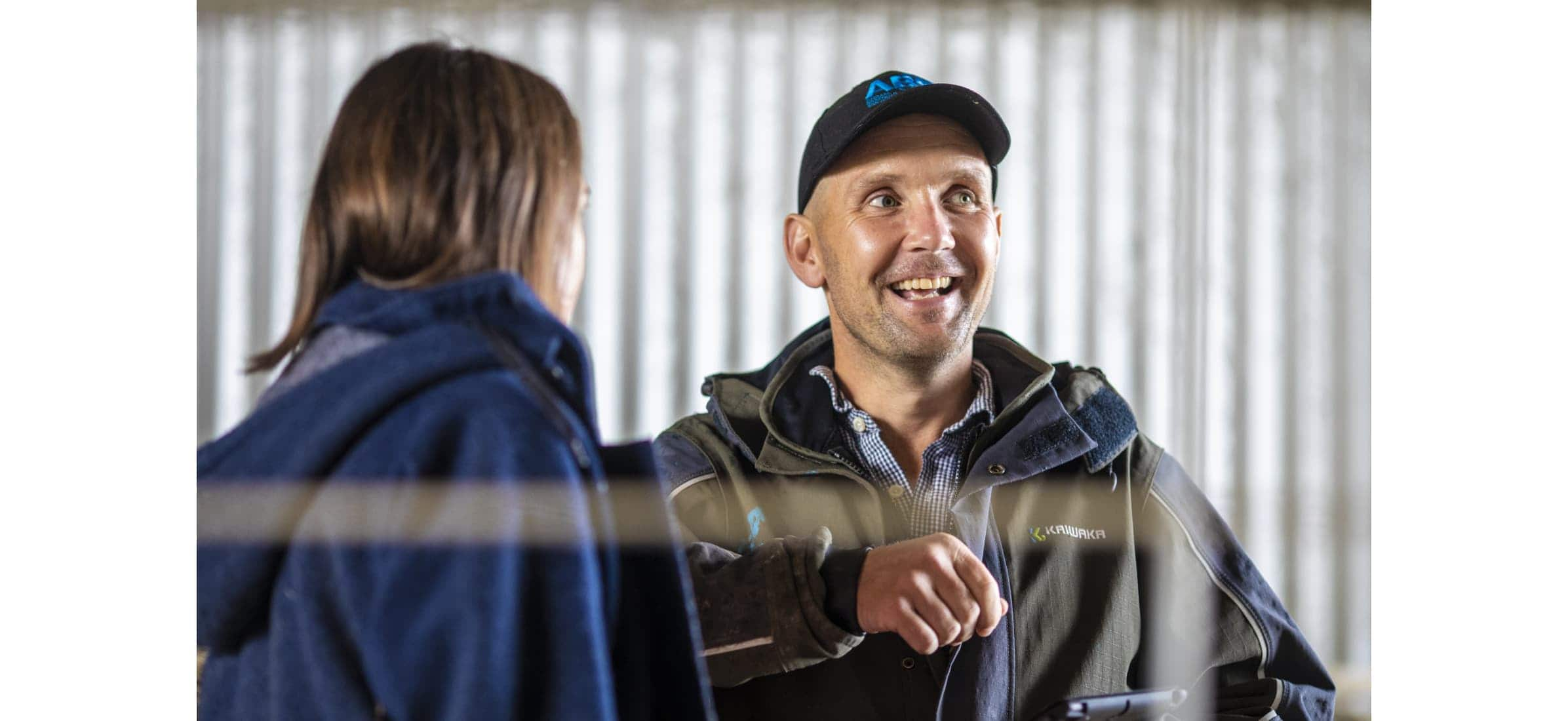 "What we love about the Xero for farming package is that our actuals from Xero feed straight into Figured so there's no double handling," says Donovan. "It's important that we have a forecast budget so that we're able to plan and make sure our cash flow is going to get us through the tough months."
And because PaySauce connects directly to Xero, automating Tomás's pay run is easy.
"With PaySauce, the timesheets are all there on our phone. Both Tomás and I have a pay period running and he puts his hours in each day," says Donovan. "I just check that everything's as it should be and can process the pay within five minutes each fortnight. It's fantastic."
With Xero, Figured and PaySauce working together, it's easier to see the future of Clovalley Farms. Donovan and Sophie have the information they need at their fingertips to run a more efficient business, spend more time with their young family and less time caught up in the day-to-day.
"Xero for farming has allowed us to simplify our business and helped us to realise our goals," says Donovan.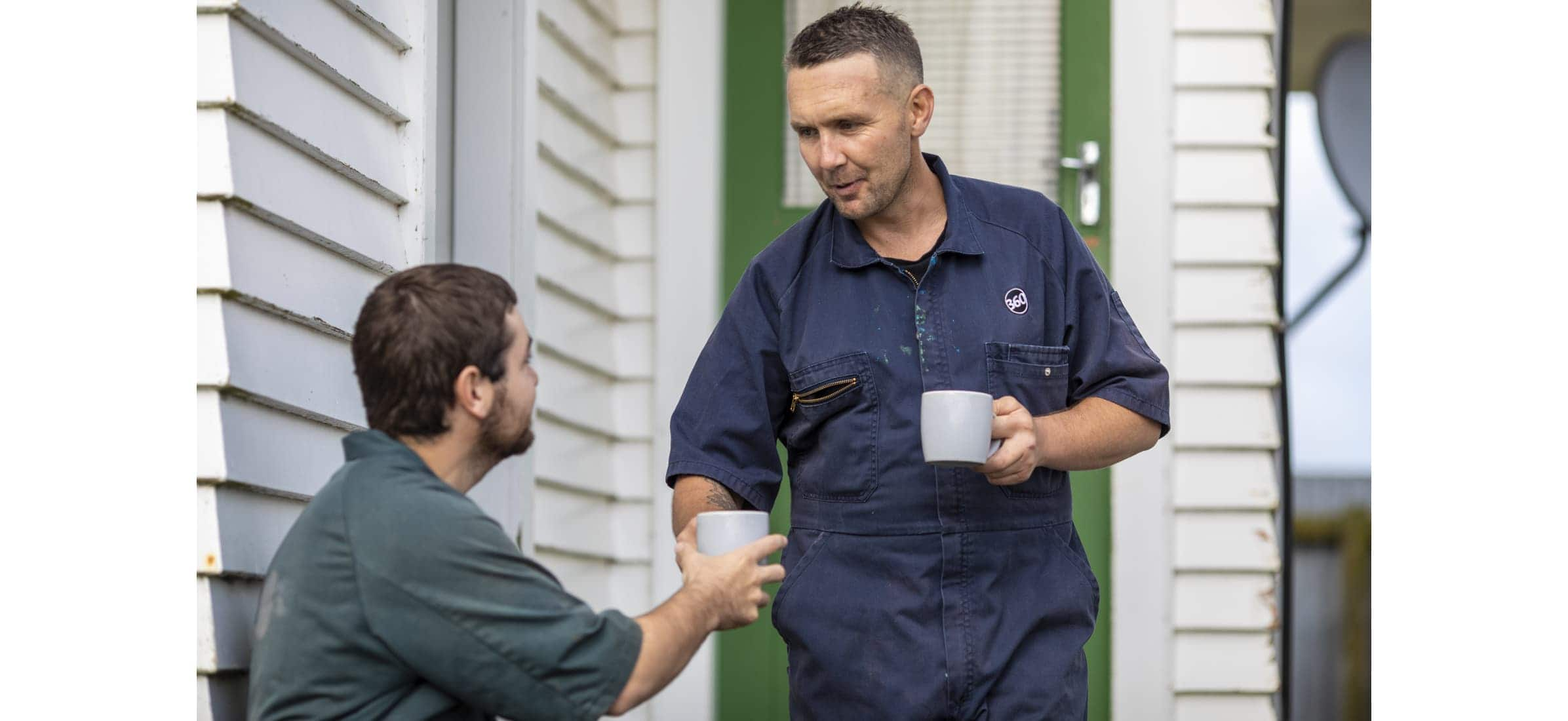 Hiring Tomás has allowed Donovan to share the workload and spend more time focusing on the business.
Driving production with their accountant
Another essential person in their business is Jordan Hartley-Smith, their accountant at Baker Tilly Staples Rodway. After meeting at the NZ Dairy Industry Awards over a decade ago, they struck up an instant rapport and have a great relationship.
"Jordan's been on board since day dot," says Donovan. "He worked with us from when I was working for wages to now where we operate a couple of companies and a trust."
Having grown up dairy farming around the mountain in Taranaki, Jordan has a clear understanding of the direction that Clovalley Farms is heading and how to help them get there.
"He's great value as a friend and an advisor. It's important to align yourself with people that you get on with really well," says Donovan. "It makes for long and happy relationships."
Working with the team at Baker Tilly Staples Rodway, hiring Tomás, and getting technology to work for them has allowed Donovan and Sophie to create a balanced life. They're able to find time to do the things they're passionate about at work and spend more time with their three young children.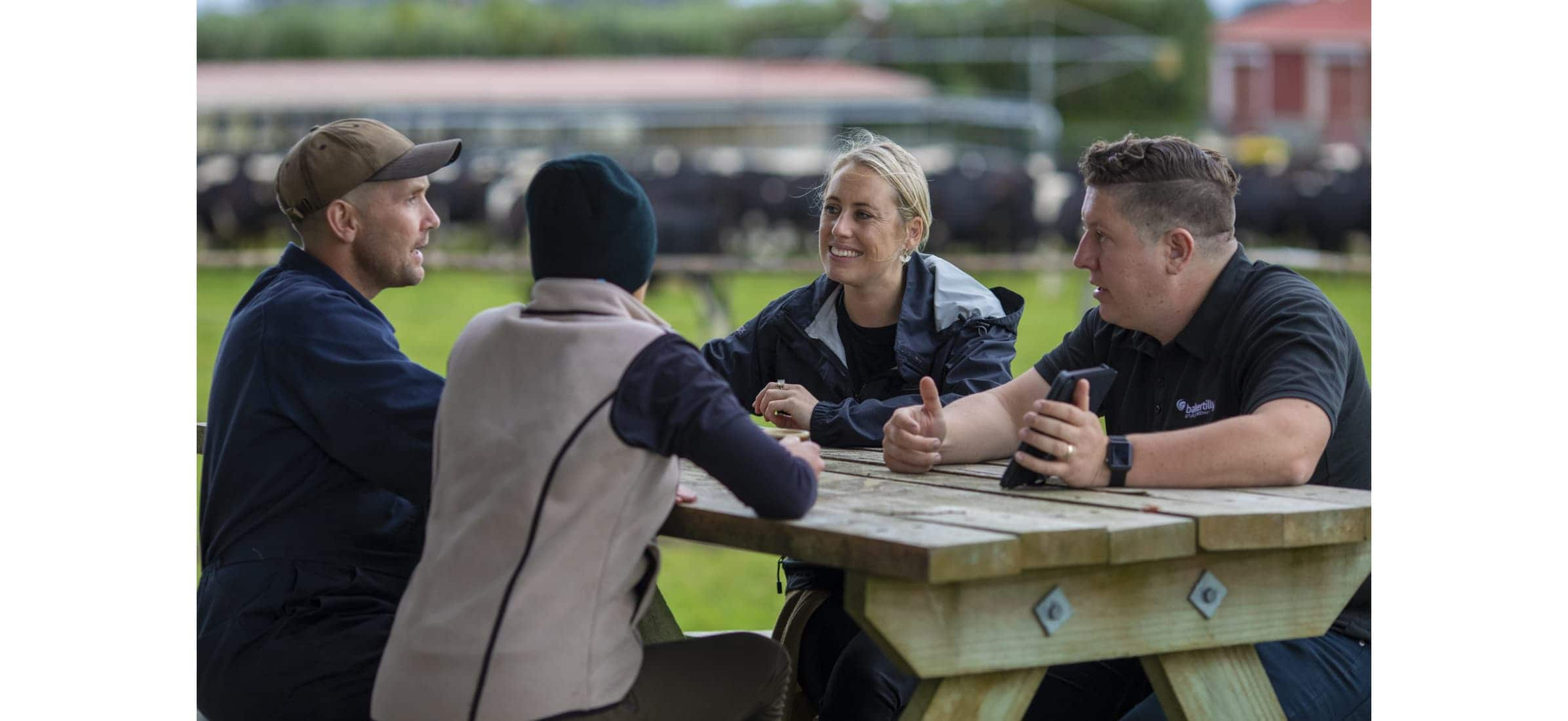 Having a good working relationship with their accountants is vital to Donovan and Sophie.
"Xero's helped to create time, balance and connection," says Sophie. "It enables us to be more involved in our business which in turn gives us clarity and helps us achieve our goals."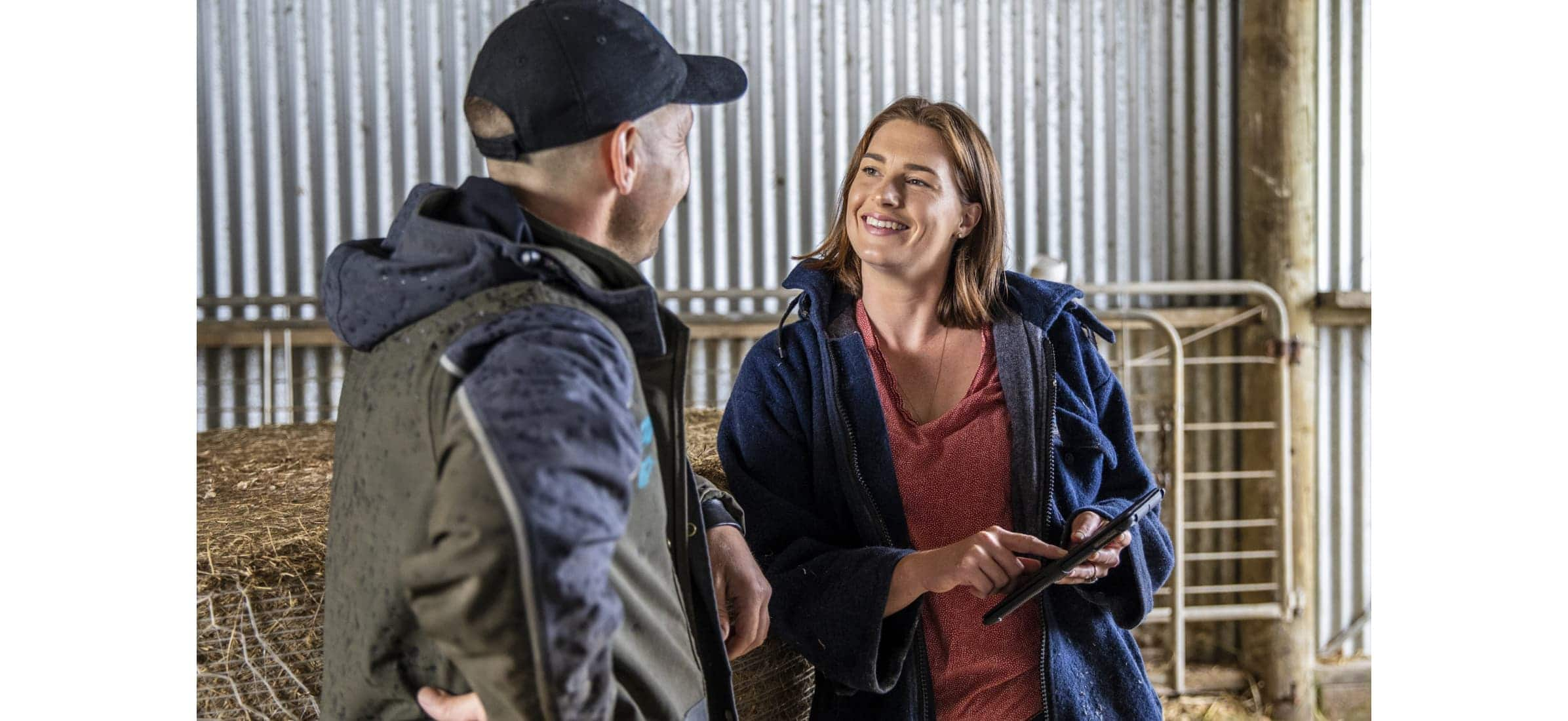 Using Xero has allowed Donovan and Sophie to get more involved in their business.
See how our customers are making the world a more beautiful place
See how accounting software can work for you
Start using Xero for free
Access all Xero features for 30 days, then decide which plan best suits your business.