Check in on your wellbeing
The self-employed check-in outlines actions self-employed business owners can take to stay on top of their wellbeing.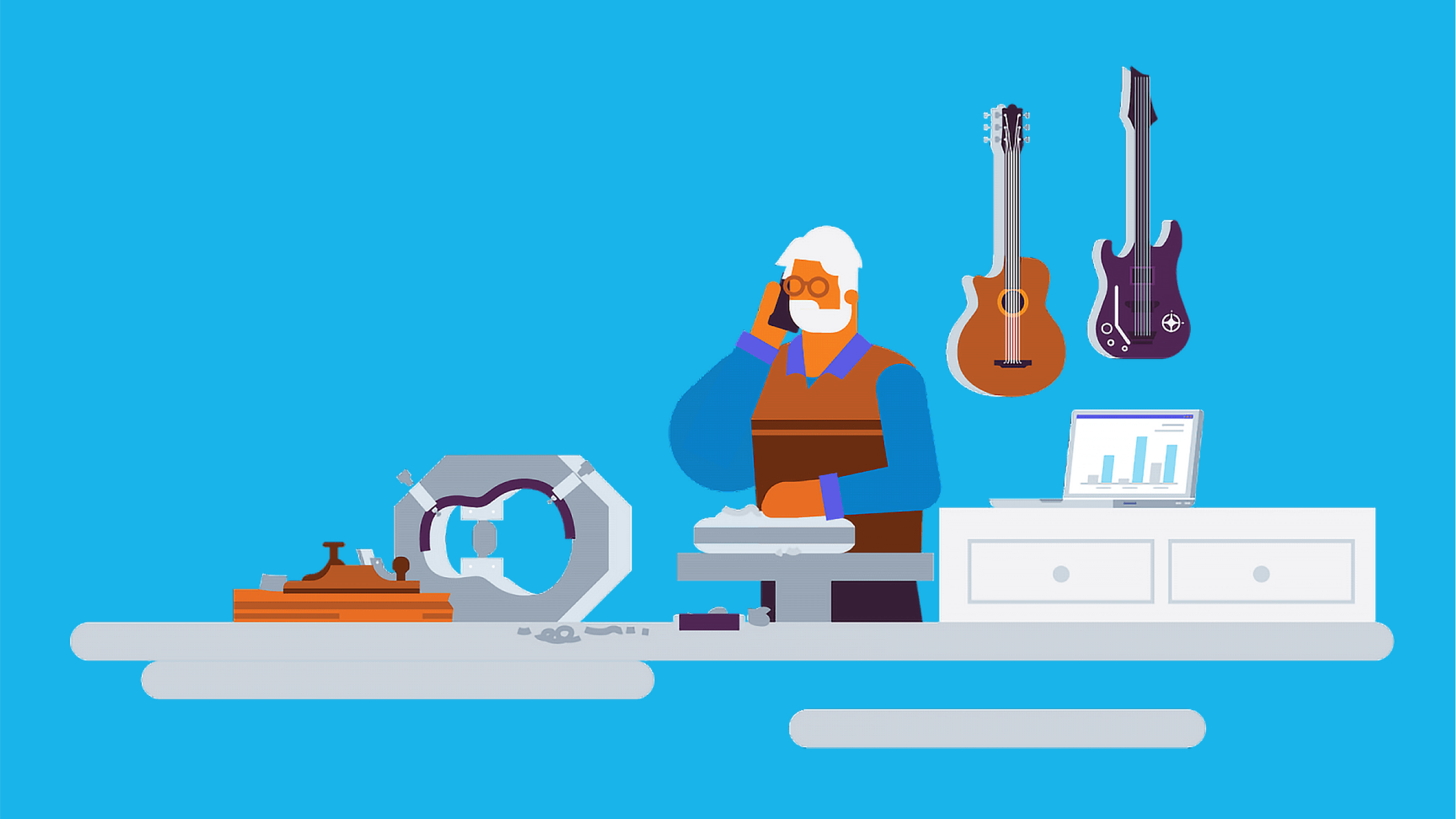 What is the self-employed check-in?
Self-employment can be a rewarding if demanding way to make a living. It takes persistence, dedication and resourcefulness to work for yourself and build a successful business.
But when you're focusing on the success of your business, it can be easy to let things like your wellbeing slip. While looking after yourself is crucial to being able to give 100% to your work, sometimes it can be difficult to know where to start.

Step 1: Establishing routines and rhythms
The decision to become your own boss can be liberating. But it's valuable to have very clear distinctions between when you're working and when you're not. Overworking or not allowing sufficient breaks away from work can lead to burnout and severely impact your wellbeing.

Step 2: Setting clear boundaries
When you're working for yourself, it can feel tempting to say yes to every single offer that comes in. After all, you've got to maintain your income, right?
But it's important for your wellbeing and overall productivity to learn when to say no. Self-employed people can put unhealthy pressures on themselves. It's important to establish your boundaries.

Step 3: Managing stress with the tools available
Getting on top of the most stressful elements of your business is essential, and there are several tools you can use to help.
If you're not using technology across all aspects of your business, you're likely working harder, not smarter, and putting more hours into your work than you need to.

Step 4: Small steps to look after yourself
There's a lot of information out there when it comes to wellbeing strategies, and trying to make sense of it can be overwhelming.
But the best thing you can do is simply to start by taking small steps that move you in the right direction. Little steps add up to big changes over time.

Being self-employed can be isolating. You can find support by connecting with your local community and others in your line of business, both online and in person.
There are also wellbeing support services like the Xero Assistance Programme (XAP). Asking for help isn't a weakness – it's a strength and often the first step towards a better life. It also puts you in a better position to be more productive and drive your business forward.
Download the self-employed check-in
For tips to improve your own wellbeing and productivity, download the self-employed check-in today.
Why is wellbeing important?
All workplaces play a central role in building people's resilience and wellbeing, and being self-employed is no different. Making the decision to become your own boss can be liberating.
Of course, being self-employed means making a conscious decision to look after yourself. It's valuable to have clear distinctions between when you're working and when you're not. Overworking can have a negative impact on your wellbeing and eventually leads to burnout.

Promoting wellbeing at work isn't only the right thing to do, it also makes business sense. Xero's guide, The Next Level, includes economic modelling by NZIER (pdf) on how wellbeing support can result in up to 12 to 1 in productivity gains.

Xero Assistance Programme
The Xero Assistance Programme (XAP) provides free and confidential wellbeing support to approximately 850,000 Kiwis. It's available to small business owners who use Xero, their employees and families.
Business resources for workplace wellbeing
A free online tool for small- and medium-sized workplaces, including a step-by-step guide for changing your workplace environment and culture.
A website providing practical tools, ideas and resources to build wellbeing in your workplace. Developed by Te Hiringa Hauora/Health Promotion Agency.
Provides access to a wealth of information about workplace wellbeing and general mental health.
Provides free resources, mentoring, networking opportunities and accreditation to support workplaces to 'work better through wellbeing'.
New Zealand's work health and safety regulator provides a wide range of information and guidance about health and safety in the workplace.
Phone 0800 805 405 (8 am to 6 pm weekdays)
Free advice for employers and managers about how to support team members with a disability or health condition, including mental health.
Just a Thought is a free online cognitive behavioural therapy (CBT) tool, specially designed for New Zealand people. Easy-to-use online courses provide New Zealanders with valuable skills and CBT techniques to support the different challenges we can face with our mental health.
Learn how to stay well and get the support you need.
Phone 0800 611 116 for general health advice and information for help 24/7 from an experienced team that include registered nurses, paramedics and health advisors.
Need to talk? Text or call 1737 anytime.
For Xero Starter, Standard or Premium subscribers and their families, a free and 100% confidential wellbeing support for anything from work, financial or family challenges to depression, drug and alcohol, or social problems.
Start using Xero for free
Access all Xero features for 30 days, then decide which plan best suits your business.