Guide
10 reasons to use a mobile accounting app
Mobile apps let your clients take care of accounting from a smart device. See why that's good for you both.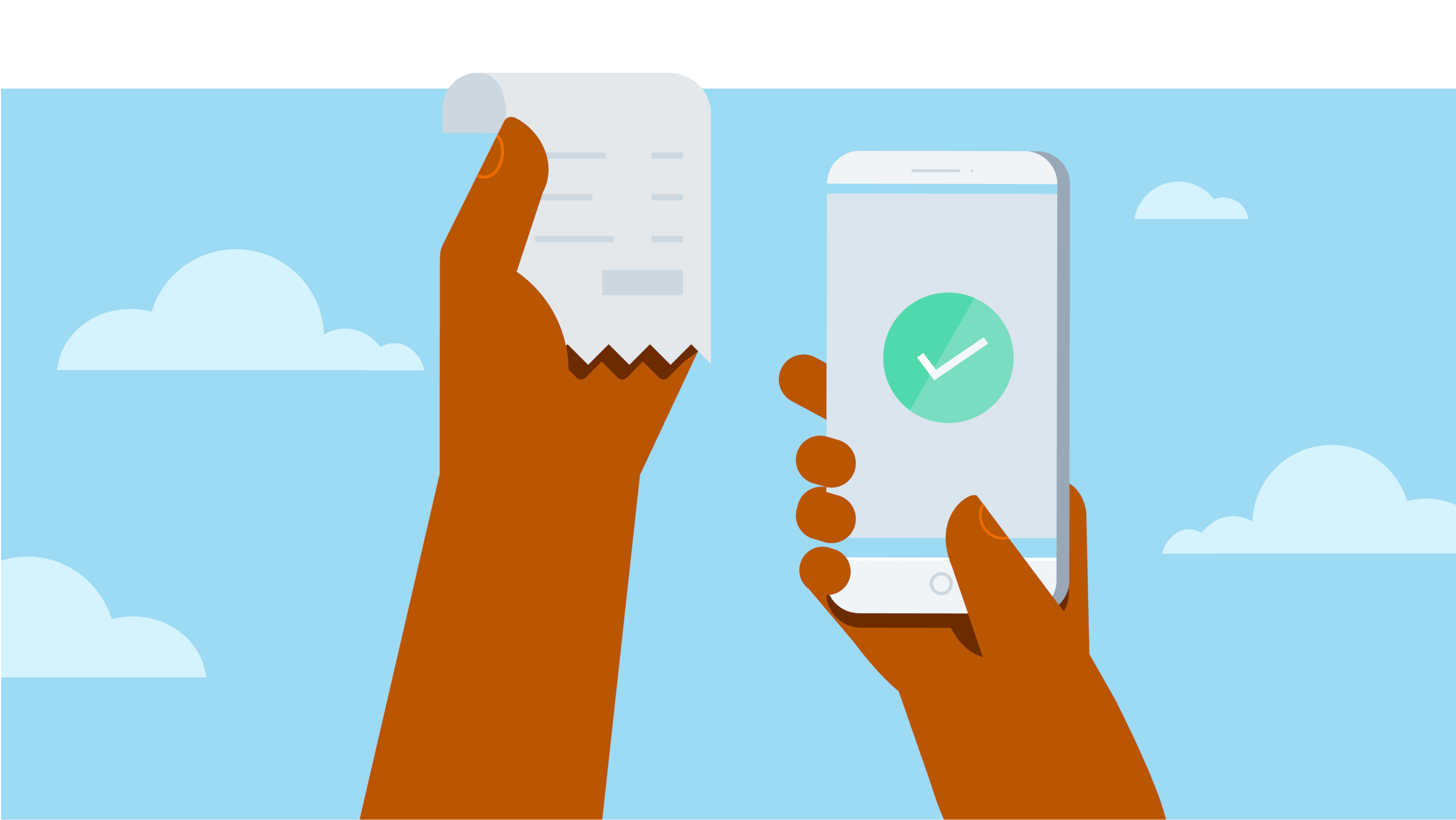 Great for you and your client
Small business owners rarely sit down at a desk, so when are they supposed to do their invoicing and accounting? Mobile apps can be the answer.
Once you connect clients to a mobile accounting app, they can do things like invoicing and bank reconciliation from anywhere. That makes it easier for you to process tax returns, monitor cash flow, and offer advice that could improve profitability.
We take a look at the many ways mobile accounting apps can make business better and life easier – for you and your clients.
Why your clients will love mobile accounting apps
Invoicing has traditionally been a desktop job, but it's often hard to find the time to sit down and do it. With a mobile accounting app, clients can send invoices off their phone or tablet – from a jobsite, a vehicle, or a lunch spot. The sooner they invoice, the sooner they get paid.
Mobile accounting apps tell your clients when they've been paid, or when an invoice is past due. That makes it easy to stay on top of accounts receivable.
3. Keeping up with bank reconciliations
Accounting apps can take a direct feed from your client's bank account, allowing them to review transactions every day. Now they can do a few minutes of bank reconciling each morning, rather than letting it pile up over a month, a quarter, or a year.
4. Photograph and store receipts and bills
Free your clients from the burden of paper records. They can photograph receipts and bills with their phone and a mobile accounting app like Dext Prepare or Hubdoc will push it to their accounting software.
5. Check cash flow anytime
You can set up a dashboard that allows clients to check money in and money out on their phone. It will help them see where their bank balances are at, and keep an eye on cash flow trends.
What's in it for you, the advisor
Clients that have round-the-clock access to their business accounts become far more engaged in the numbers. They'll check metrics daily and become more invested in the trajectory of the business. That ultimately leads to a closer relationship with their accountant.
Mobile accounting apps can be the single biggest fix for some clients' cash flow. Business owners who used to sit at home one day a month to bash out invoices on a desktop can now do it from anywhere. Suddenly they can send invoices as soon as jobs are done. You can dramatically improve their cash position in a single move.
A mobile accounting app coupled with daily bank feeds does wonders for client bookkeeping. Because businesses can review and code transactions every day on their phone, bank reconciliation is much more likely to stay up to date. That helps you track and advise on business performance, and it makes the financial year end far less gruelling.
Clients who get expense data into their accounting software just by photographing the receipt save you work. You don't get a mass of documents at financial year end, and tax season becomes a lot less scrappy.
10. Better expense records
Clients can use mobile apps to attach expenses to jobs as soon as a purchase is made. That makes it a lot easier to find out the true cost and profitability of specific jobs.
Tighter bookkeeping and accounting are a vital cog in succession planning. Good records help owners demonstrate the profitability of their business and command a higher price from prospective buyers. Mobile accounting apps make it easier for business owners to deliver a clean and accurate set of accounts.
There are a lot of reasons why you might recommend mobile accounting apps to clients. You'll probably notice their eyes glaze over if you get too technical, so keep the pitch simple. Explain that mobile accounting saves time.
Help them visualise how it will transform downtime, and keep them from setting aside whole days at a time to catch up on accounting:
Waiting for a supplier to open? Check which invoices are overdue and send reminders.

Sitting down for a quick sandwich? Catch up on cash flow and upcoming expenses.

Grabbing a quick coffee? Run through and reconcile yesterday's transactions.

Just bought supplies for a job? Add your markup and allocate those costs to the client's next invoice now.

Finishing up a project? Send the invoice straight away, from the worksite.
Online services, such as mobile accounting apps, are incredibly convenient. Some clients may worry that if it's easy for them to access their data, it's easier for others to see that data as well.
Assure them that a lot of sensitive data is safely kept online these days, including banking and financial information. Rigorous security is built into those systems. A mobile accounting app is no different. So long as clients have a sensible password policy, they have nothing to fear.
Not all of your clients will be ready for mobile accounting apps, but the ones who are will be blown away. Moving invoicing and accounting off the desktop and out of the office is a game changer for small businesses. They can bite off accounting jobs during the workday rather than sitting down at a computer in the evening or on weekends.
And a happy client, with well-kept books and a better handle on business metrics, is good for your practice too.
Disclaimer: Xero does not provide accounting, tax, business or legal advice. This guide has been provided for information purposes only. You should consult your own professional advisors for advice directly relating to your business or before taking action in relation to any of the provided content.
Start using Xero for free
Access all Xero features for 30 days, then decide which plan best suits your business.