FY23 Xero Awards: FAQs
Have questions? We've got answers (plus some handy tips on how to make your nomination stand out).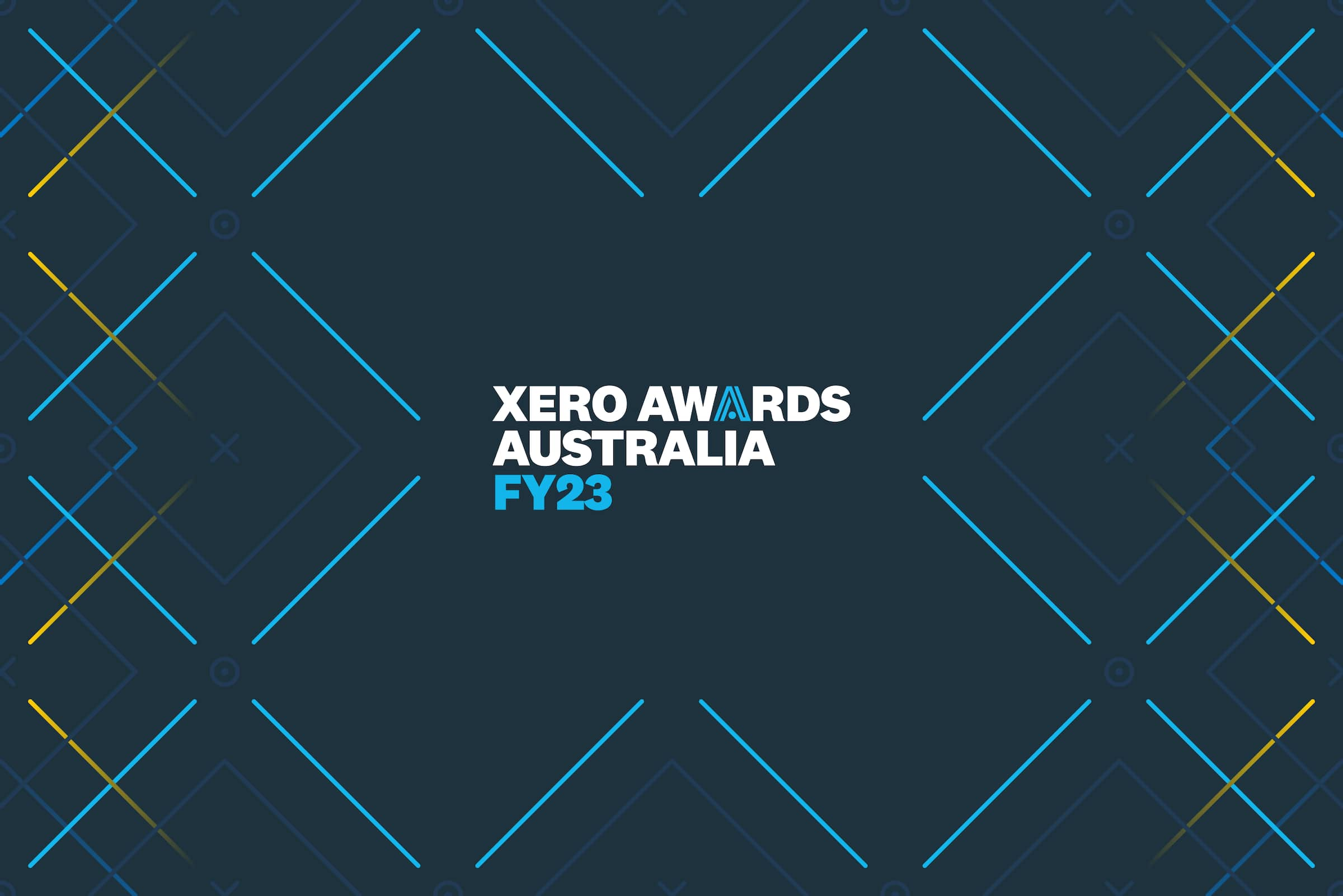 What's new about the FY23 Xero Awards?
The main change is our awards experience will be back in person! After years of pandemic turbulence, we're so excited to come together to celebrate your achievements and successes from FY23.
We've tried to make this process as easy as possible, so we're using an intuitive online entry system where you can submit your nominations. You'll have your own portal, meaning you'll be able to revisit and refine your application until it's ready for submission.
What can we expect from the event component?
Alongside our FY22 champions, this year's winners will be flown to Melbourne (with all flights and accommodation on Xero) for a two-day workshop and awards celebration. More details to come on this soon.
What about the IOU winners from FY22?
We're excited to welcome last year's winners to our FY23 two-day experience to celebrate their win. Our team will be in contact shortly to organise flights, accommodation, and to chat all things awards.
Do you have any tips for writing a stand out awards submission?
Be clear and concise by using short sentences and paragraphs

Identify your story and make it memorable for the judges

Read the nomination criteria closely to ensure you hit the brief

Phone a friend to get a second opinion
What is the timeline for awards?
We've extended the nomination period so that it closes on 24 August 2022. Finalists will be announced on 20 September 2022 – we'll also be launching our People's Choice Award then too (read more about this below). Winners will be announced on 30 September 2022.
What are the award categories?
We have award categories for accountants and bookkeepers, app partners, and small businesses. You can check out a full view of the award categories and eligibility criteria here.
What is the People's Choice Award?
This year's finalists will automatically enter into the People's Choice Award. From there, your peers will have the opportunity to vote for you and determine who wins. We encourage you to promote this award across your social accounts, and shout it from the rooftop! We'll update you with more information closer to the time.
I've submitted my nomination, now what?
You'll receive an instant email update confirming your nomination has been received. From there, you'll receive a follow-up email (within seven days). This will include any updates, next steps and other relevant information about your submission.
What does the judging process look like?
The judging process comprises two steps – including both internal and external judges – to ensure it's as fair and effective as possible. You can learn more about it here.
What does the awards experience include?
All finalists and winners will be announced in September via Xero's website and social media channels.
We're excited to announce that this year's awards experience will be back to a live event! That's right, no more virtual parties – we're going to reconnect and celebrate our winners in person.
All FY23 winners alongside last year's champions (don't worry, we haven't forgotten you) will have the opportunity to access a two-day 'money can't buy' experience at our Xero HQ in Melbourne.
More information to come.
Start using Xero for free
Access all Xero features for 30 days, then decide which plan best suits your business.