Manage GST and lodge BAS easily
Xero calculates GST and speeds up preparing business activity statements. Submit your BAS to the ATO from Xero.
Prepare BAS effortlessly
GST is recorded and included in BAS automatically.
Manage GST transactions
View GST transaction details and make adjustments.
Connect to the ATO
Lodge BAS easily and securely direct to the ATO.
Prepare BAS effortlessly
Xero calculates GST as you go and prefills BAS, so preparing accurate business activity statements is easy.
Enter transaction amounts as either GST inclusive or exclusive

Xero automatically records GST on each transaction

Xero includes GST transactions in the BAS ready for review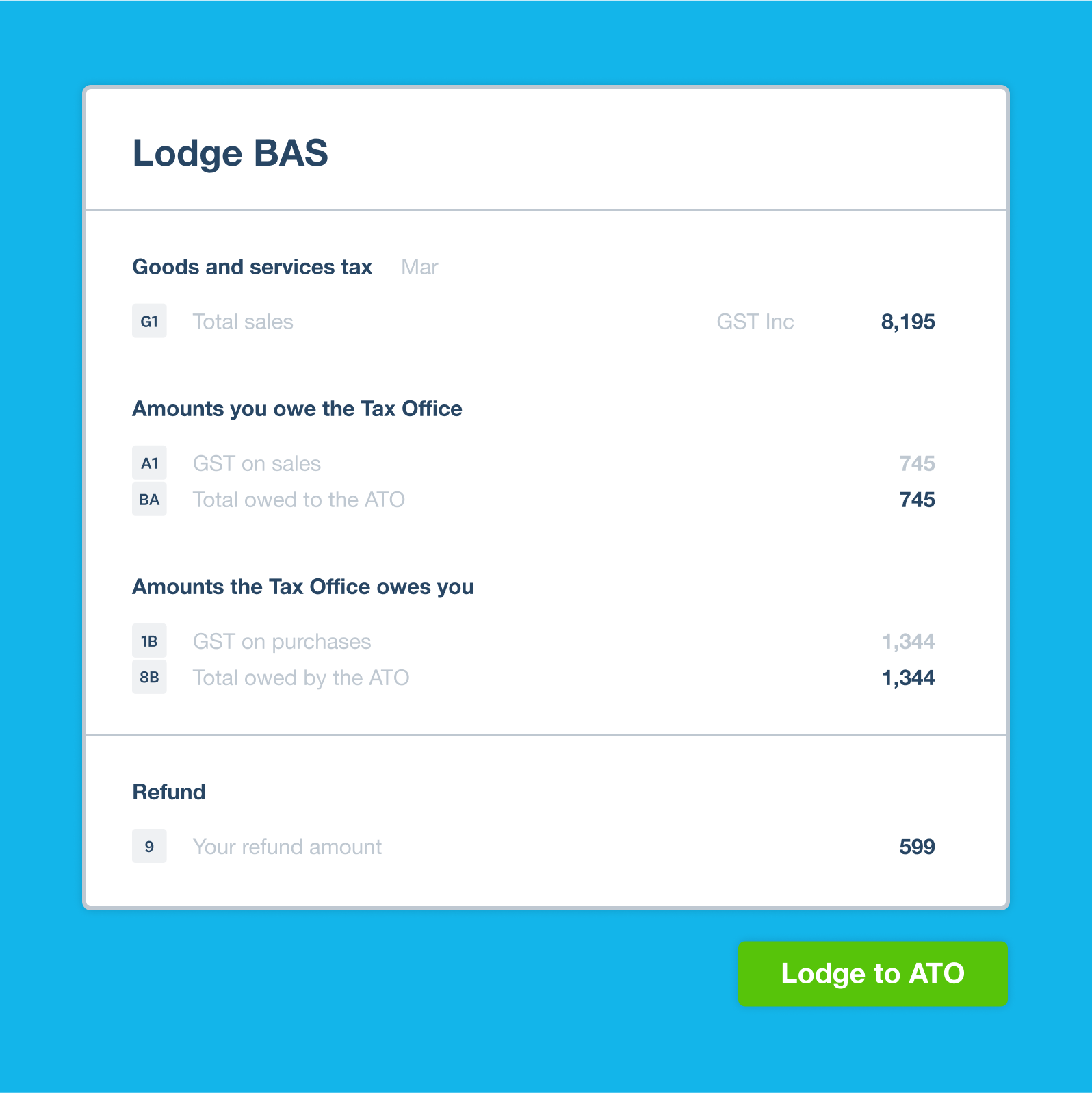 Manage GST transactions
Accurately track and manage GST in Xero.
See the individual transactions that make up the GST totals in your BAS

Make adjustments to GST being reported on in the BAS
Connect to the ATO
Reduce errors, save double handling, and speed up lodging your BAS.
Submit BAS securely and directly from Xero to the ATO

Check whether you've filed BAS

Get your latest BAS due from the ATO into Xero
More about GST
Default rates come with Xero for inventory items, contacts and accounts. You can also customise tax rates when you need to.

See how to add tax rates

Retain all finalised statements and returns in Xero as required by the ATO and so they're easy to look up. Once a BAS is lodged, lock the period to stop changes being made to transactions.

See more about lodging a finalised BAS
Start using Xero for free
Access all Xero features for 30 days, then decide which plan best suits your business.
Safe and secure

Cancel any time

24/7 online support
Xero became a really

critical tool

for us as we took on more staff.