Guide
Small business management guide
What makes a good small business manager? Take a look at these 11 tips and key skills to become a great leader.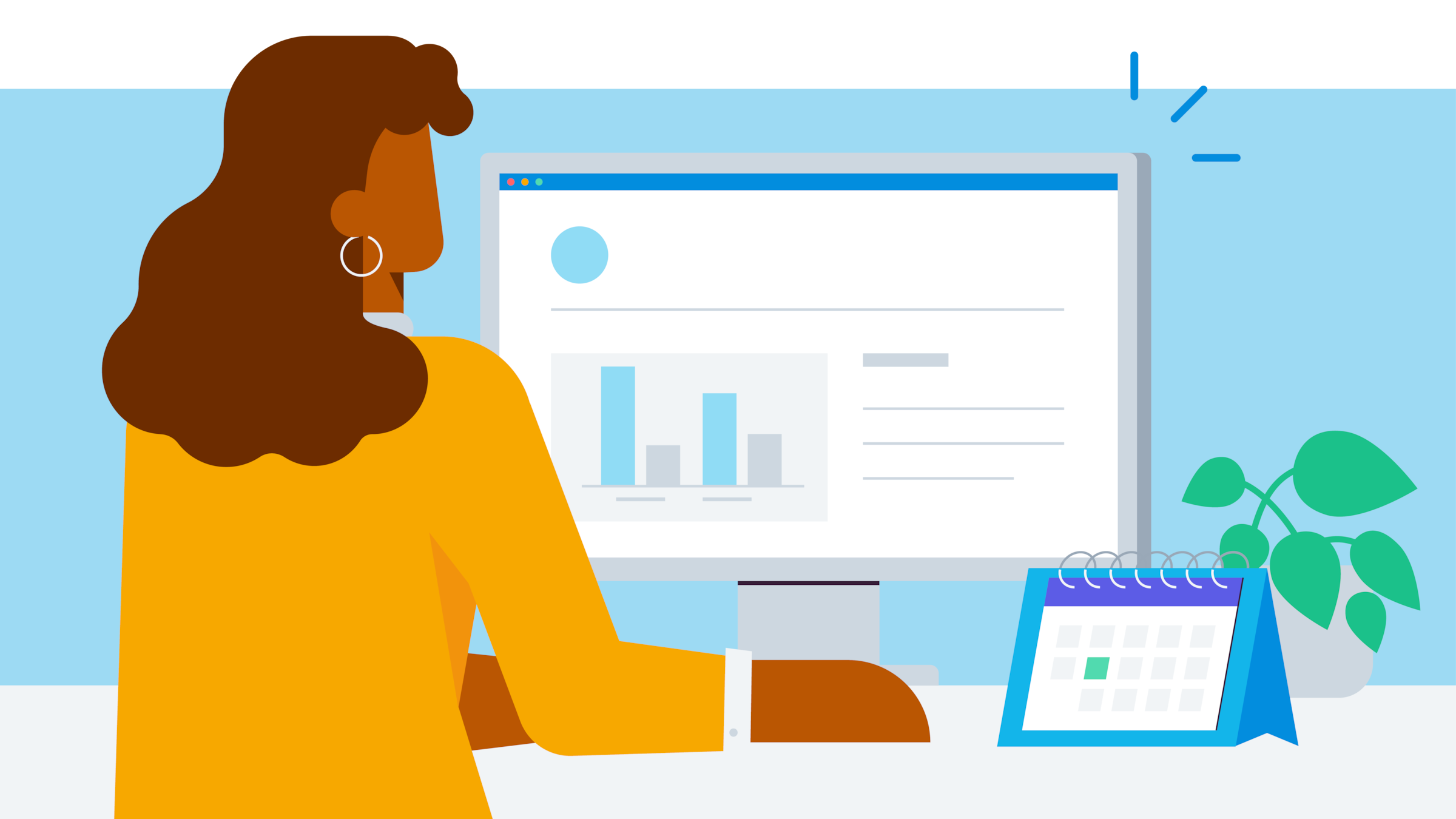 What is a small business?
If you are applying for grants and small business loans, it is important to understand some nuances of the definition of a small business. Different categories of business have different definitions and that can affect things like financing and funding.
Canada's federal government (Industry Canada/ISED) defines a small business as having fewer than 100 paid employees, and earning a gross revenue of between $30,000 and $5 million.
It defines a business of fewer than five employees as a micro-business.
The Export Development Corporation (EDC) considers revenue based on exports as its criteria. This is a business with less than $1 million in export sales.
The Small Business Financing Program which is a government program, defines a small business as any business with annual revenue of $10 million or less. This is important to know if you are applying for financial support. The government also sets the rules for Canadian banks about credit limits depending on business size. For small businesses, the maximum loan for a borrow is $1.15 million, with additional requirements provided based on how the loan will be used.
What is small business management?
Small business management covers all aspects of running a business, from managing employees, suppliers, and finances, to big-picture planning like making long-term decisions.
A small business owner has to wear many hats and have a diverse skill set. The business decisions they make are like those of any entrepreneur. The small business manager has to create systems for day-to-day operations so that they can delegate tasks to other staff. If the workflows for the systems are well set up, the business will run smoothly.
Key skills of small business management
The small business manager needs a lot of key skills to be successful at running a business. As they handle most business operations, they have many important responsibilities. The main skills they require include:
transparency and clear communication

effective time-management skills

ability to think strategically

ability to manage finances
11 tips for managing a small business
When you start out your business is likely to be small with very few staff, if any. But as you grow and need more staff to develop your business, you need to keep up-to-date with what's happening to manage it well. Here are 11 practical small business management tips to provide a roadmap and help you manage a small business:
1. Create a business plan
To understand where your business is headed, you need to create a business plan. Outlining your business ideal, business goals, and financial objectives will help you gain a better understanding of your business. Writing a step-by-step guide will also help you streamline things and help achieve your business idea.
Your business plan should consider the following aspects:
Executive summary: Provide a brief overview of the opportunity for your business. It's a good idea to write this section last.

Company overview: Summarize your mission, company vision, and the owners.

Industry analysis: Outline relevant industry, government or industry regulations, details of your products or services, and potential risks.

Customer analysis: Analyze your likely target market and potential clients.

Competitive analysis: Figure out who your key competitors are.

Marketing plan: Plan how and where you plan to advertise and market your business.

Operations plan: Outline how you will procure supplies, your office location, and how you'll manage key assets.

Management team: Provide details of your leadership team.

Financial team: Explain how you will start up and finance your business. Ideally, this is a three-year plan, beginning with startup costs and including how you'll manage your finances.
When you create a solid business plan, you'll be able to assess the threats your business is facing and then allocate resources properly for your business to grow better. The biggest benefit of a good business plan is that it facilitates sound decision-making as you understand all of the key aspects of your business much better as a result of going through a detailed planning process.
2. Determine your business structure
An important part of setting up a new business is choosing the right business structure. The three structures are sole proprietor, partnership or corporation:
Sole proprietor: This is a business operated by a single person. It is the easiest structure as all the profits and losses are received by the owner and reported on their personal income tax return. However, sole proprietors have no legal protection, and their personal assets are at risk if they are sued or if anything goes wrong.

Partnership: This is a business with ownership shared by at least two people. In a partnership agreement, it's important to define profit share and startup contributions (money, assets, time) to avoid future conflicts. Like sole proprietors, partnerships have no legal protection, and personal assets are at risk. For tax, the partner's share of income is reported on their personal income tax return.

Corporation: This type of entity provides legal separation from its owner, providing some protection from financial and legal issues. In most cases, incorporation is done through the province where a business is based, though larger national or international companies typically incorporate federally, which is more expensive. Corporations pay less tax, and you can raise money by selling shares. However, your operational costs will be higher than a partnership or sole proprietorship, and you will have to submit regular paperwork to the authorities.
Registering your business
You'll need to register your business, but how you register depends on your business structure:
Sole proprietors and partnerships: If you plan to operate your business with a trade name, you'll need to register it in the province where you plan to do business. Sole proprietors using their personal name don't need to register their business. You may also have to apply for a federal business number, permits, or licences. Check the

registration requirements

for sole proprietors in your province.

Corporations: When you incorporate your business, the process will include your business name registration. Unless you incorporate federally, you will only have exclusive use of your business name in the province where you are registered. Learn more information about

registration requirements (federal and provincial)

for corporations.
To pay tax, you'll need to register with the Canada Revenue Agency (CRA). You may also have to pay provincial and federal sales tax. Some provinces automatically send you a business number and tax account when registering. Others do not. In order to pay your employees, you'll need to have a business number from the CRA before you register for a payroll program account. To set up an account, you need to know:
your payroll schedule, eg, weekly, biweekly

the number of employees you have

the payroll software you plan to use
You can't hire any employees without a business number and payroll program account number.
3. Figure out your business startup costs
When you're establishing your business, you'll need to understand how much money your business will need and work out how you to get your startup funds. A small business owner needs to understand what options are available to start the business, and what their advantages and disadvantages are.
The funding options that are open to you could include:
4. Separate your personal and business accounts
When starting up your business, it's essential to open a business account. Keeping your personal and business accounts separate helps keep you legally compliant, gives you a clear snapshot of where your business is at, and makes financial reporting and bookkeeping easier.
Once you've registered your business, you'll be able to open a business account and you may be able to get a credit card or line of credit. You may have to show your business licence or articles of incorporation. Depending on your bank, a business account could allow you to access some business-only services that you may want to take advantage of.
For your business to grow and thrive, you need to hire the best people. This is more than finding the most qualified staff. As well as having the right skills and experience, consider factors such as cultural fit and workplace culture.
Making the wrong hiring decision, or hiring someone who leaves quickly, can be very costly. One recent survey found that employee turnover costs Canadian companies an average of $41,000 per year, taking into account lost productivity and the cost of hiring replacements.
As a leader, you can provide benefits to your staff to keep them happy and motivated. For example, one research study found that offering retirement benefits decreased the chance of an employee leaving after their first year by 40%.
You can also arrange flexible schedules and team-building activities to retain your employees. A good manager can retain staff, making your role as a business owner much easier.
Any job takes time to learn the way things are done. Even for experienced people, it's helpful to receive training when they start a new job. Create a training plan as part of induction during the first week or so to support your new employees. Include opportunities to observe and shadow you or another staff member, before they are expected to take over.
Training your employees will:
help with employee retention

improve employee job satisfaction

increase higher productivity

provide more consistency in key areas, eg, customer service

bring about better alignment with company values

increase the return-on-investment (ROI) in the employee
As a small business owner, you have many roles and responsibilities. As your business grows, you can't continue to do everything. Delegating allows you to work on your business, not in it, which can be important at business-critical times. A key part of delegation is time management, and being able to maximize your time effectively. It is an important part of resource management.
Delegating tasks helps you get on with more important tasks, such as strategic planning. It can also help prevent your burnout by not stretching you too thin. There will be times when you or your family may fall ill or have to travel, and by delegating and training your staff, they will be able to take the reins and keep business progressing.
In addition, it's important that your team members know their job responsibilities and what they are expected to achieve. This will help keep things from falling through the cracks and save you time in the long run.
8. Build communication into your processes
Good communication skills are one of the most important skills of a small business manager. It influences all aspects of your business, from staff to clients, suppliers, and colleagues.
Developing clear systems is essential so that critical actions can be performed by staff other than a manager. Good communication is both written and oral. Documenting your procedures and processes, and providing answers to company FAQs will help you to easily delegate tasks with confidence.
By building good communication into your processes, you'll:
build better relationships between all stakeholders

allow for increased management transparency

contribute to business growth

build effective and functional teams
Poor communication from the top down risks poor sales, unhappy staff, and reputation damage. It is vital to put time into improving the communication strategies in your business. While it might seem time-consuming, it will save you time and money in the long run.
9. Organize and keep track of your finances
Keeping track of your finances could be one of the most important tasks of a small business manager. Understanding the specifics of your financial health is key to making sound decisions. It is also essential to keep your books organized and up-to-date, ready for your accountant at tax season.
By keeping track of your finances, you will:
have a clearer understanding of your cash flow and where your money is being spent so you can better manage your expenses and revenue

have peace of mind knowing your finances are in good shape

be able to reach your goals and targets more easily
Some things you can do to organize and keep track of your finances include using online accounting software such as Xero, setting realistic financial goals, and keeping your receipts organized and in a system.
10. Choose to invest in marketing
Marketing is an important investment to consider for your small business. A strong marketing plan can help you increase your brand and customer awareness, secure more customers, and increase sales. Here are some areas to begin with:
Coming up with a memorable brand name: It should be unique, communicate what your business is about, and easy to remember.

Developing a slogan: It should explain what your brand does and differentiate it from competitors.

Creating a distinctive logo: The logo should be eye-pleasing and clearly communicate your business.

Picking fonts and colours: Decide which colours and font styles best represent your brand.
After getting started with these items, consider incorporating a mixed-channel marketing plan. This could include social media, a website, advertising in local media, and collecting referrals for customer testimonials and ratings. Invest in some market research to identify your target customers. Your research will help you choose the best marketing tools for your business.
A large part of a successful business is planning for the future. Making strategic decisions should be short-term (now, and a few months in the future), medium-term (a year ahead) and longer- term (three to five years in the future).
As part of your planning, analyze revenue streams, identify your ideal customers, and learn from your competitors. This kind of research can inform many of your future plans.
When you plan, it helps you stay the course because you understand why you are doing particular actions. You create a shared vision for your team, which helps maintain motivation by having a common goal. It is also easier to pitch outside investors when you understand your goals. Financial institutions may want to see your financial plans and your business plan when you ask for a loan or a business grant.
Disclaimer
Xero does not provide accounting, tax, business or legal advice. This guide has been provided for information purposes only. You should consult your own professional advisors for advice directly relating to your business or before taking action in relation to any of the content provided.
Start using Xero for free
Access all Xero features for 30 days, then decide which plan best suits your business.