Guide
Simple CRM for small business
Simple customer relationship management (CRM) software can help the efficiency of your small business. Let's see how.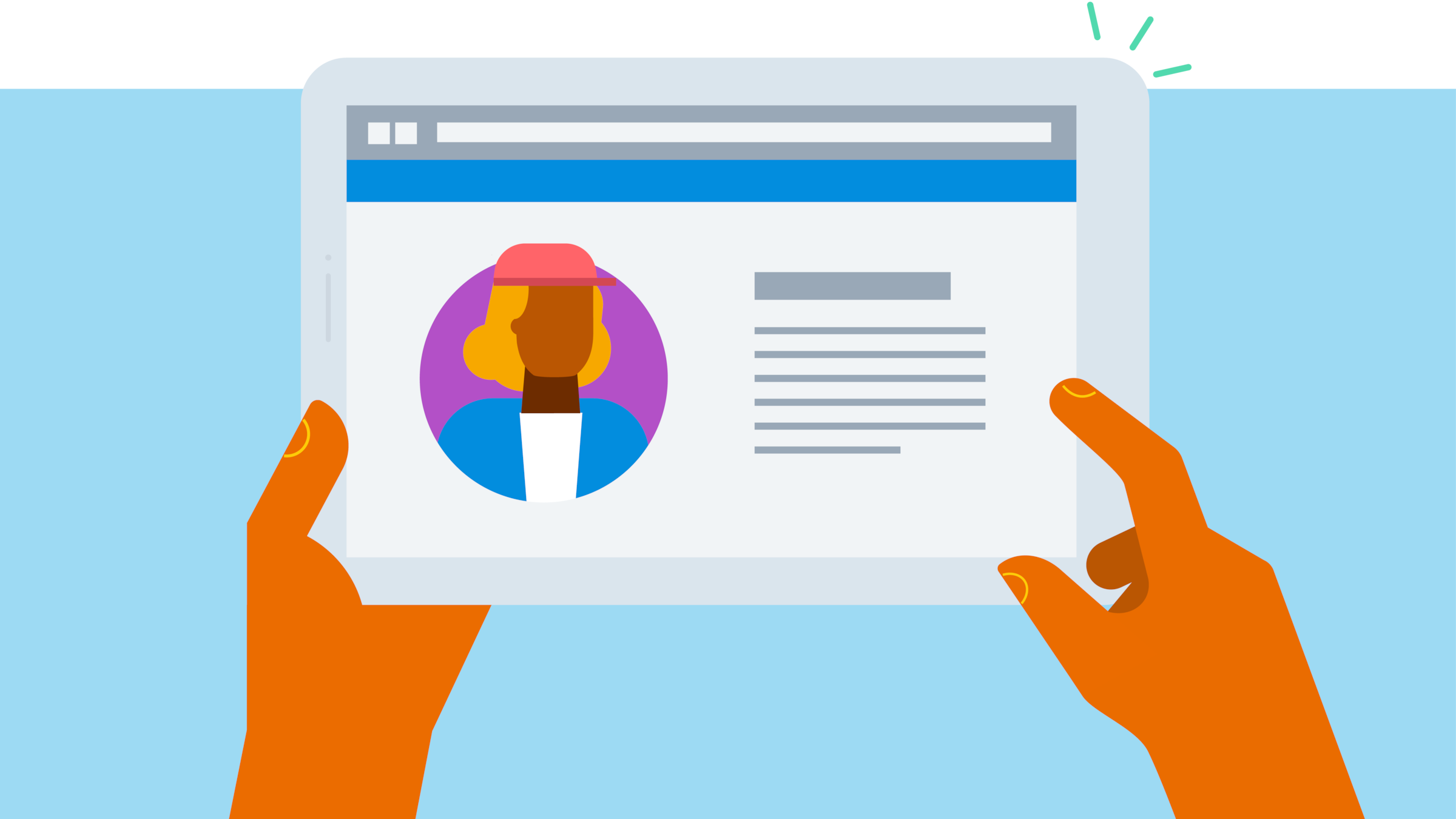 The customer is key to business success
Small businesses can spend a lot of time and money focusing on sales and marketing to help acquire new customers. Yet the most successful small businesses do something else: they try hard to retain their existing customers.
That's because it costs far more to find new customers than to keep ones you already have. Estimates vary, but you might spend anywhere between six and 20 times as much to sign up a new client as you'd spend keeping an existing one. So it makes good financial and business sense to manage the relationships you have with your customers.
CRM software has been around for years, helping businesses keep track of their interactions with clients and offering tips on improving contact. But software can't help your business unless it's used properly. Here we look at ways in which it can help your small business, with tips on what to do – and what to avoid.
What can CRM applications do?
This type of app basically acts like a customer and prospect database. They store all the details of your customers and keep track of (or record) your interactions with them. So the software is really only limited by what you choose to do with it. Here are some of the ways you can use an app like this for your business:
Store client contacts: You could use the app as a contacts database, though that's only a fraction of its potential

Handle customer interactions: Log calls, schedule meetings, maintain contacts, track and store customer emails, handle issues and complaints, and so on

Schedule client contact: Set up your software to remind you when it's a good time to make calls or send emails, or pop up alerts if a customer hasn't been contacted for some time, and prompt you with useful details whenever you want to get in touch

Track campaigns: You can use the app to track the results of bulk mail advertising, find out which types of marketing campaign work best in particular markets, or to identify cross-selling opportunities and potential new leads

Manage your sales team: Stats from CRM admin tools can help you track the performance of your sales team and provide additional help and training where it's needed

Create special offers: Use apps to create special offers for clients who seem to be drifting away, or to set up and manage events that might increase customer retention
In short, simple CRM applications can help you get the most out of the clients you already have and help you sign up new ones. So once your small business reaches a certain size, it makes sense to use good software.
How to choose a CRM application
There are plenty of applications available, since this type of software has been on sale for over 20 years. It's a mature market, but new entrants and new features are appearing all the time. Here are some points to look for when choosing this kind of software:
It might be tempting to go for the largest, most comprehensive software available. But what suits a multinational corporation probably won't suit a small business. Do your research and see what other small businesses are buying. Get the features you need for now and in the future. But don't overwhelm your staff with too much complexity.
Any advantage offered by the CRM software will be wiped out if it's costing you more than it brings in. Use good quality accounting software to make a few forecasts about how much revenue you might gain. Then shop around.
Let's say you have six employees today. Next year you might have 60. Will your software grow with you? If so, how much will the extra users cost? See if the software can be scaled up to meet your needs. If not, check that your data can be exported in a useful format, so you can import it into a newer, more robust application at a later date.
Read the software provider's forums. There will always be some negative feedback and that's not necessarily a problem – it's how it's dealt with that matters. If an application provider can't look after its own customers properly, that's not a good advertisement for the software!
Cloud-based applications are becoming increasingly popular, with good reason. Nobody wants to wait until they're back in the office to update the results of client meetings and calls, or look up information. So choose software that has cloud connectivity built in.
Integrate with your other systems
CRM software is useful on its own but it becomes even more worthwhile if you tie it into other applications. For example:
Email and scheduling software
Most apps can be connected to popular email clients, making it easy to track and search messages to and from your customers, and arrange meetings.
With good quality accounting software you'll be able to check the details of all your financial interactions with each client. You can then mine that data to see what sales generate the best revenue and profits. Seeing at a glance what your customers have ordered will let you suggest other products or services that they might like to buy from you.
The beauty of the cloud is that you don't have to worry about tying applications together, since there are teams of technical people doing that for you behind the scenes. So check out the lists of partners and connected software for your chosen app, and make the most of the cloud.
Integration with other systems will save time and remove the need to enter data twice. That in turn will save money and give you useful information to help you deal with your customers.
Don't let the data go stale
Any CRM system is only as good as the data it contains. The old computing mantra still applies: garbage in, garbage out. If you don't keep your system up to date with the latest, most relevant information about your customers, then it stops being a useful tool.
Every time one of your employees contacts a client, the information from that meeting, call or email should go into your system. Contacts must be updated, phone numbers kept relevant, email addresses checked regularly and results of meetings logged.
Think of this system as a treasure trove of useful information that can be mined in all sorts of different ways. The more up-to-date the information, the more valuable it is to your small business.
Make the most of your software by getting good, relevant and timely reports from it. Then you can use those reports to help improve the efficiency of your small business. Some useful reports to run include:
Pipeline report: This will show you potential sales opportunities and how they are progressing. See at a glance which leads look promising and which need more work.

Activities report: This lists the calls, emails, meetings and other activities that your sales and service people have scheduled. It'll tell you who they've spoken to and who they're planning to visit.

Issues report: This will keep you up to date with any problems, cases and open tickets. You'll be able to call up details of calls that need addressing and see who's been assigned to each issue. Drill down into individual issues to see how long since they were first reported and when they are likely to be fixed.
You can and should configure your software to send these reports automatically and frequently. The information they contain will help you manage your business more effectively.
Automate repeated processes
There's no sense in doing the same thing over and over again if the software you have can do it for you. Automated alerts and other feedback can help streamline your business operations – and there's usually no programming involved. Some uses for automation might include:
Quote reminders: Once a quote is issued, you'll be reminded before it becomes overdue so you can act before it's too late

Sign-up notifications: If someone signs up for a newsletter, requests a brochure or registers for one of your company's events, you'll know about it

Customer contact reminders: Find out which of your customers haven't received a single phone call from your sales reps over a certain time period – before it becomes a problem

Follow-up tracking: Make sure that all potential leads, whether from trade shows, direct mail campaigns or other marketing exercises, are followed up properly by your team
All good CRM systems have automation built in, and the good ones have a lot. Once set up properly, you'll find these aspects of your business can be handled faster and with greater productivity than before.
Understand how the software fits your business
A simple CRM application can make your small business more efficient, but only if you use it in the right way. It's an additional business tool, not a replacement for your sales force.
So make sure you choose your system wisely, integrate it carefully into your business, teach your staff to use it properly all the time and keep the information it contains up to date.
Then make use of its reporting features to drill down into your company's data and use that information to make a difference to the way your business operates. Used properly and consistently, simple CRM for small business can give new customers reason to join you – and existing customers reason to stay.
Disclaimer
Xero does not provide accounting, tax, business or legal advice. This guide has been provided for information purposes only. You should consult your own professional advisors for advice directly relating to your business or before taking action in relation to any of the content provided.
Download the guide to starting a

business
Learn how to start a business, from ideation to launch. Fill out the form to receive this guide as a PDF.
Start using Xero for free
Access all Xero features for 30 days, then decide which plan best suits your business.