Stef and Anton of German Cuckoo Clock Nest carry on a family business
The Schafroth family are bringing the Black Forest to the Gold Coast, with the art of heritage German cuckoo clocks.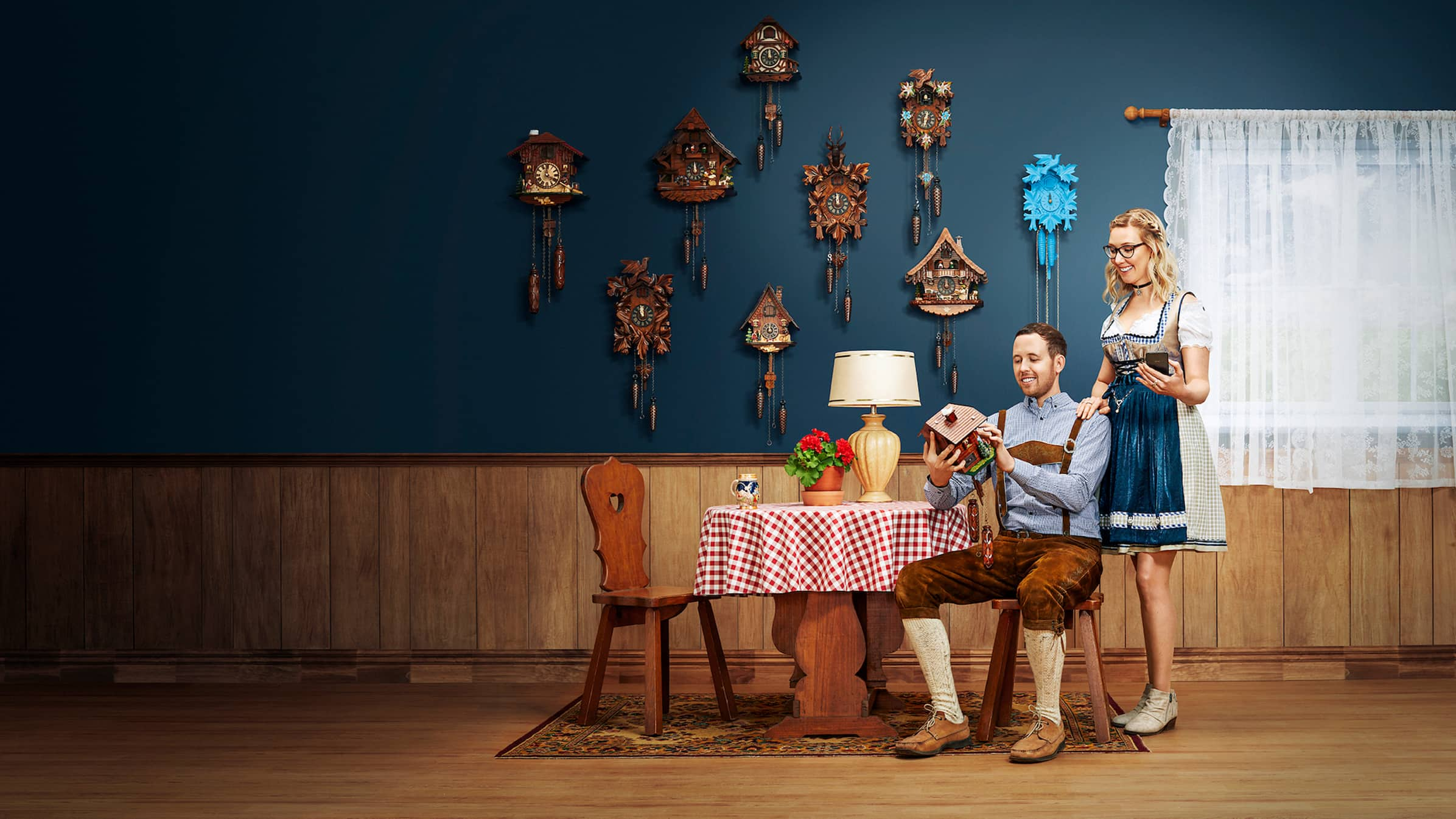 When Lothar and Sigrid Schafroth emigrated from southern Germany to Australia in 1974, they wanted to bring a bit of their cultural heritage with them. So, just outside the city of Toowoomba, they started selling traditional Bavarian cuckoo clocks in their corner shop.
"They didn't have a background in clock making, mum was a clerk from the Black Forest and dad was a diesel fitter from Bavaria," says their daughter Stef. "But they started importing cuckoo clocks and then Dad taught himself how to make them."
Making it a family affair
After selling cuckoo clocks in their corner shop for a couple of years, Lothar and Sigrid decided to make a proper go of it and, in 1994 they moved the family to Tamborine Mountain and opened German Cuckoo Clock Nest in a purpose-built Bavarian chalet. Turning it into a family business was just the natural next step.
"For my brother Anton and I, the chimes of the clock were part of our upbringing," says Stef. "We came into the business in 2001 after going away to study, and over the years we just took on more and more responsibility."
Now, almost twenty years on, Stef and Anton have completely taken over the day to day running of the business while their parents live on a farm nearby. In order to keep the business running smoothly, the siblings each have their own well-defined roles.
"I work in a managerial role which involves administration, ordering, accounts and staff training, whereas Anton is more hands on with the technical side of things," says Stef. "Dad taught him how to restore and repair the clocks, Anton's got the right temperament for that – he's patient and a bit of a tinkerer."
Merging the old with the new
Walking into German Cuckoo Clock Nest is a bit like stepping back in time. The ticking of the mechanical clocks and the beautiful, carved, wooden structures are mesmerising. For Stef, relying on old technology is all part of the charm.
"Things aren't built to last today, especially in today's society where people throw away their TVs after five years." she says. "These clocks are heirlooms. People buy them and pass them down to their kids."
And if something goes wrong or is knocked out of kilter, Stef has confidence that the team can repair it – even if it means using new technology to do so. "We've got complete confidence in the mechanical clocks, however on the rare occasion a technical issue happens, we can solve it over the phone or by FaceTime,'' says Stef.
Despite relying on old technology to keep the clocks ticking over, when it comes to keeping the business running, Stef relies on Xero. "Before Xero we were doing all our invoices and all our orders in spreadsheets. Our inventory was all manual and the ledger was all written in the old cash books," says Stef. "It was a really big change. It takes out all the manual processes and just saves time, which is wonderful."
As well as using Xero to manage the business's invoices, Stef also uses Xero to manage payroll for her staff. "We had an old wages book that we had to write everything in and add it all up. It was all reliant on a calculator and leaves room for error," says Stef. "Moving to Xero was an amazing transformation."
Stef works both in the office and at home, so using Xero allows her to access the business's finances from anywhere. "If there's something that needs attention I can pretty much do it straight away and just keep on top of it," says Stef. "It means I'm just up to date all the time and can do it in my spare time - although I don't have much of that with three children."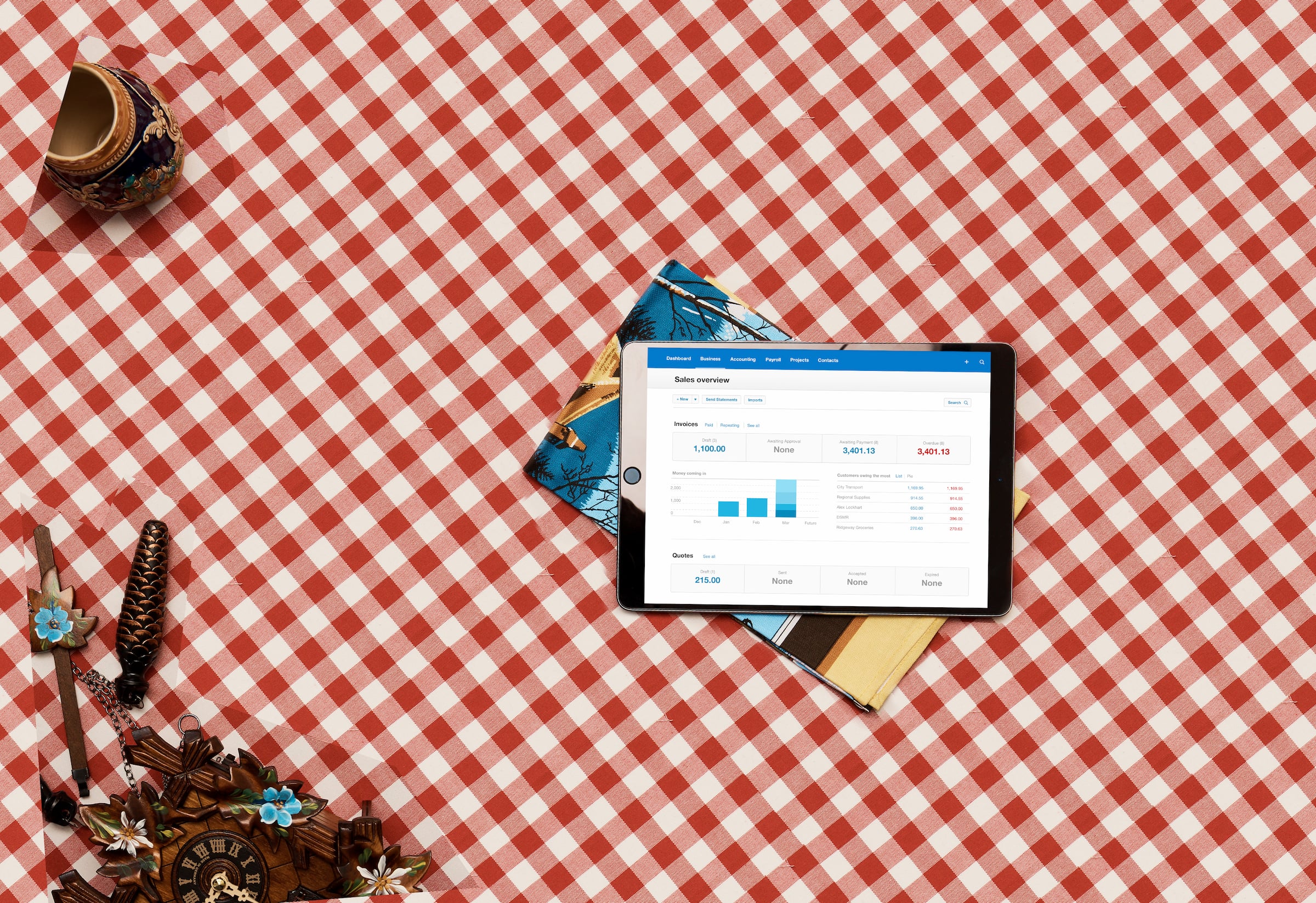 The future of cuckoo clocks
The future of German Cuckoo Clock Nest comes from maintaining the business's heritage. Although they've diversified the business by introducing watches and high-end timepieces, the carved, timber cuckoo clock is still the backbone of the business.
"We're just keeping our heritage alive really," says Stef. "Even though we were brought up in Australia, our whole childhood was set in a very German culture, with German food and German music, so having that connection back to Germany is really nice."
And seeing the joy that her customers get when they buy a cuckoo clock or have one refurbished is why Stef loves what she does. "Hearing a cuckoo in the forest is good luck, so the cuckoo clock is a really good blessing for the home," she says. "The affirmations we get from our customers are worth it. One clock restoration we did recently was a complete overhaul inside and out. We polished up the marble case to reveal beautiful gold etching underneath. She cried tears of happiness when she saw it so completely transformed."
See how our customers are making the world a more beautiful place
See how accounting software can work for you
Start using Xero for free
Access all Xero features for 30 days, then decide which plan best suits your business.