Meet us | 2023 grad program
The best way to find out if Xero's where you want to start your career? Meeting and talking to our grads!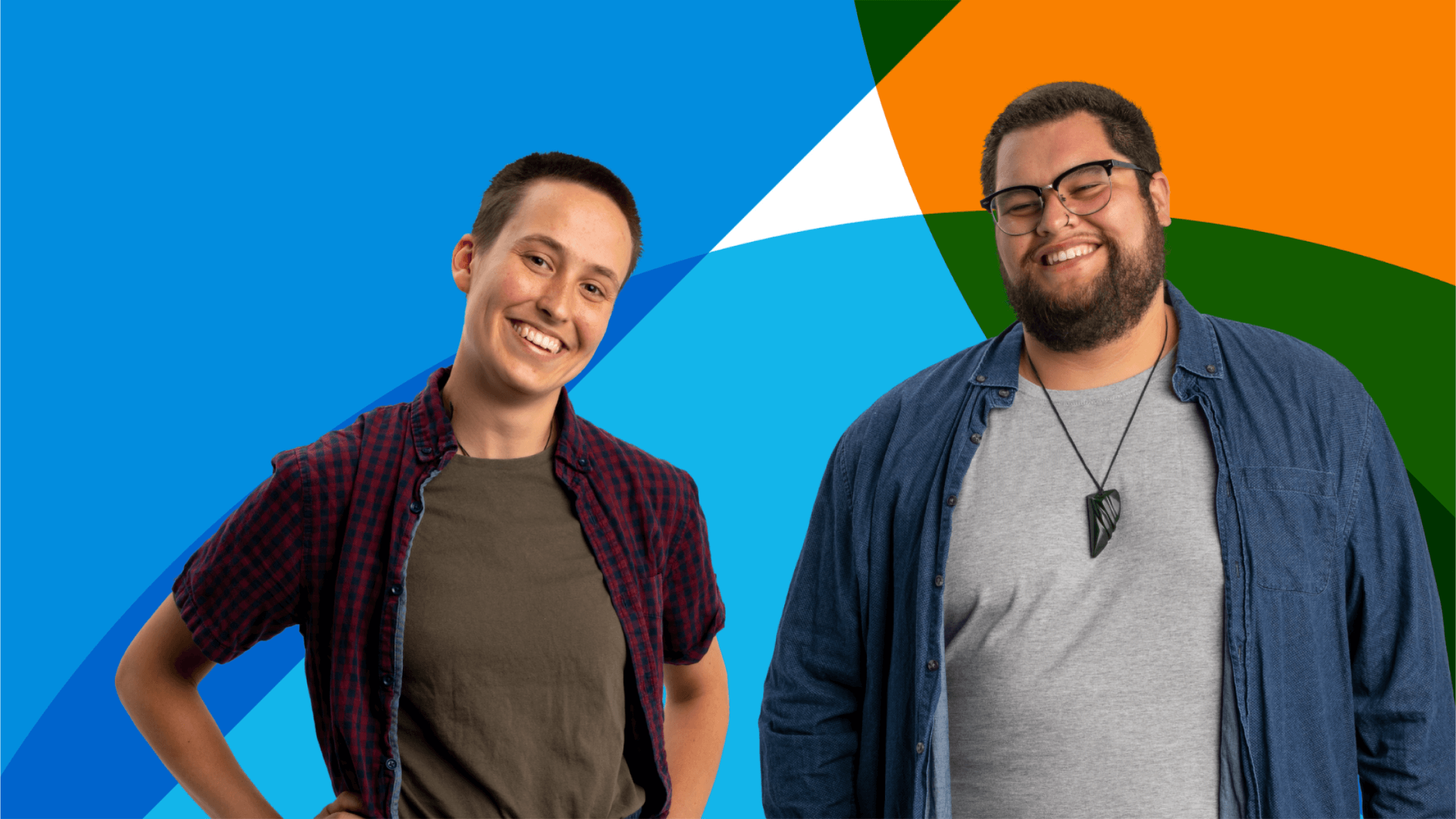 Are you passionate about data? Do you want to use it to make a positive difference to small businesses around the world? Joining the Xero technical graduate program as a data grad might be right for you.
Are you looking for a graduate engineer role starting in February 2023? Are you interested in Salesforce, but want to know more? Well, we have just the event for you!
Join us at 'Behind the screens' and meet the Xero product design team. We'll take you through some projects and give you an insight into the design process.
Join us at one of our 'Code with Xero' events – no experience necessary! You can find out about the tools we use and how we use them. We'll even do some live demos.

"Xero is such a good place to build up all your skills. You can focus on certain areas and there are days set aside for professional development."
Annie Freeman | Graduate engineer
Careers fairs and virtual events
This year, we were at campus events and careers fairs where there was the opportunity to meet some of our past grads and our grad team to get a true understanding of what life is like at Xero. There's just one virtual event to come this year.
"When I was applying, I thought everyone else would be way better than me, but no matter who you are, just have faith in yourself and apply because Xero takes on all kinds of people."
Zac Hing | Graduate engineer