Give your customers multiple invoice payment options
Accept debit card, credit card, direct debit, Google Pay and Apple Pay payments straight from a Xero online invoice.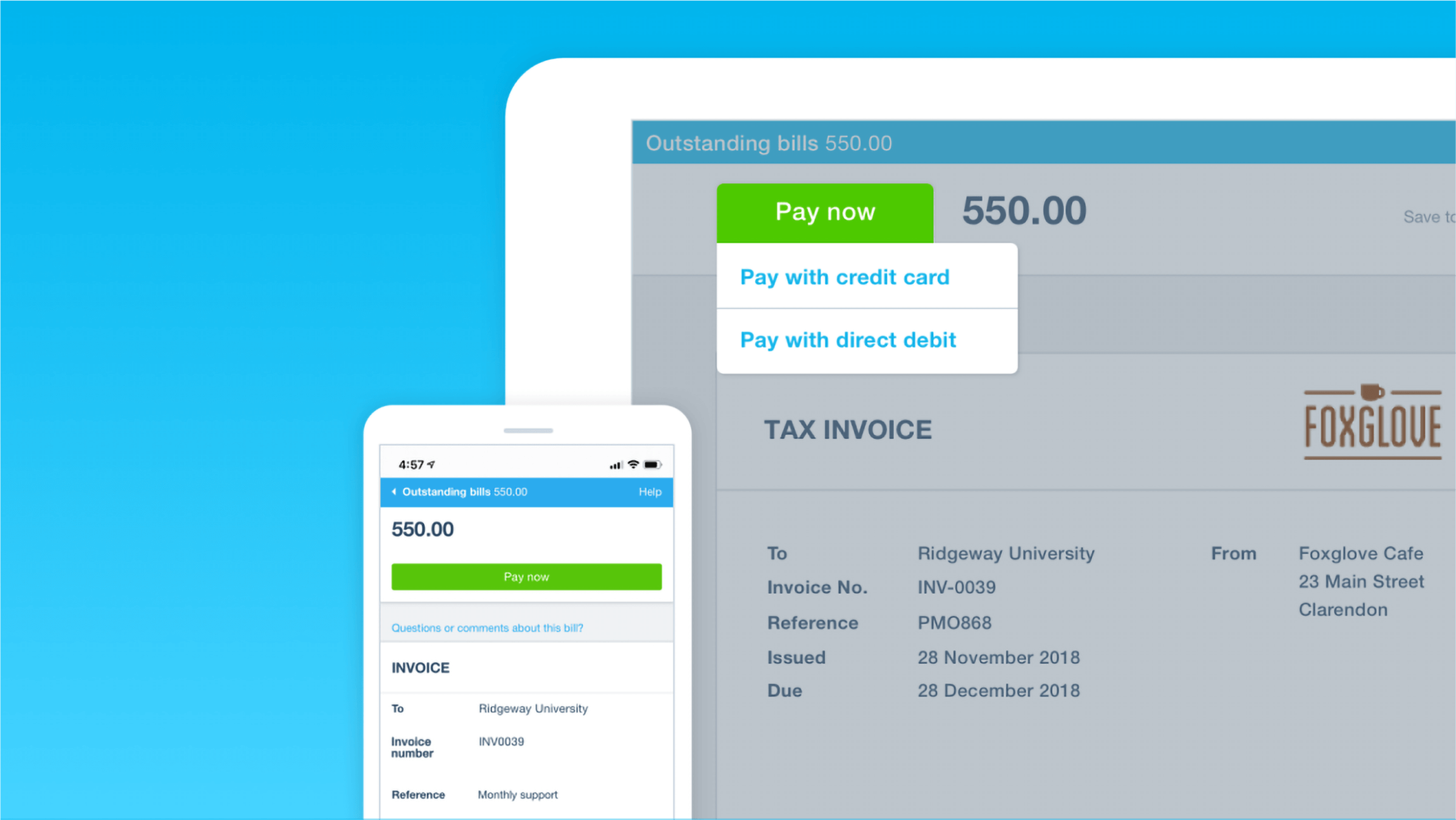 Add a 'Pay now' button
Using a payment service with your online invoices adds a 'Pay now' button, allowing your customers to pay you online, instantly.
Multiple payment options
Find the right method for you and your customers with multiple ways to pay: debit and credit card, direct debit, Apple Pay or Google Pay.
Automatic payments
Do you regularly invoice the same customers? Use Stripe auto pay or GoCardless direct debit to get customers set up with automatic payments.
Start taking payments now
We work with leading payment providers, Stripe and GoCardless, to make sure you're ready to accept payments in just a few clicks.
Stripe
Stripe lets clients pay with debit/credit card, Apple Pay or by automatic payment with auto pay. It feeds into Xero for easy reconciliation.
Set up Stripe
GoCardless
GoCardless collects bank-to-bank payments on the day they're due. Reduce admin and improve cash flow with automatic reconciliation in Xero.
Set up GoCardless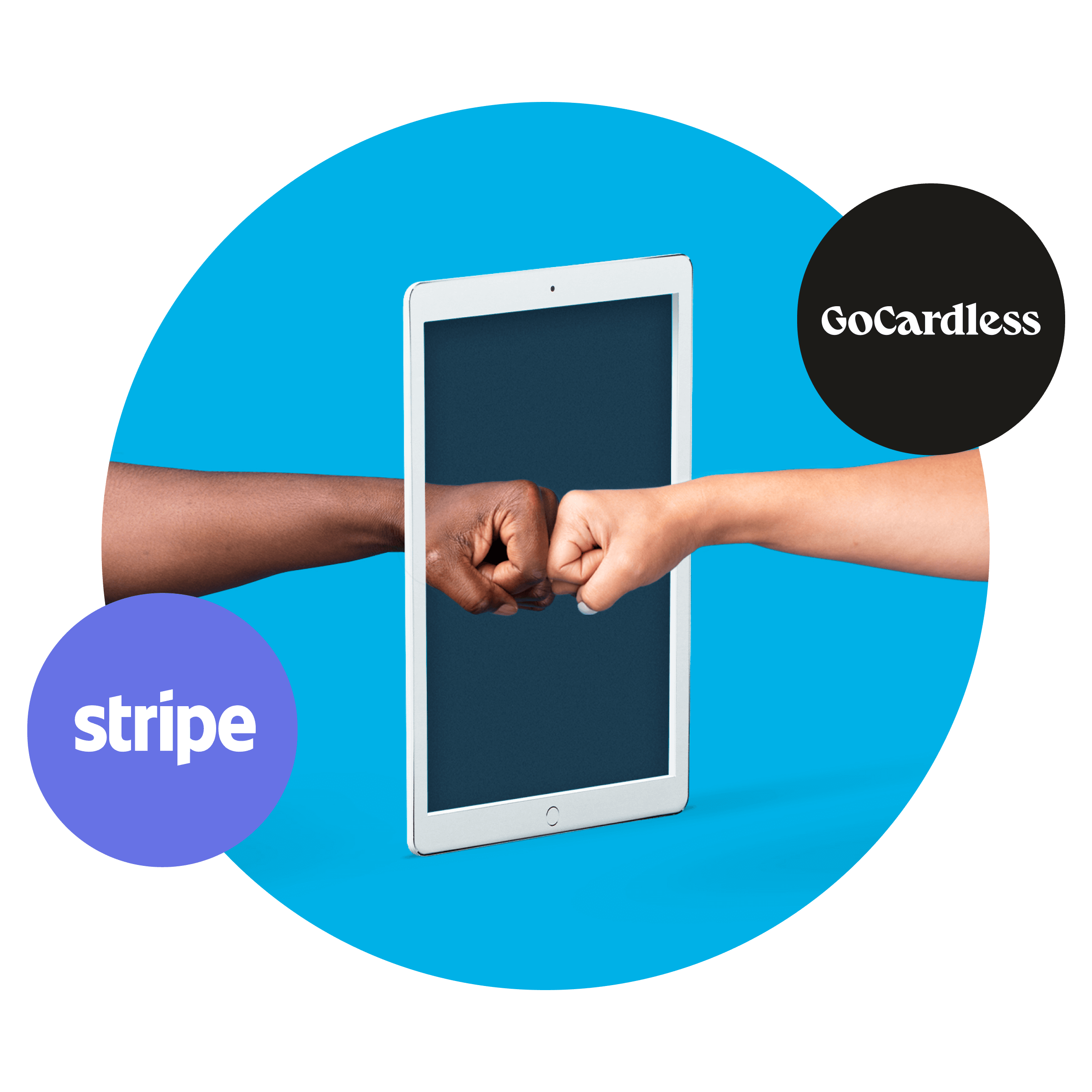 Make getting paid easier
Quick account set-up
Open a Stripe or GoCardless account directly from Xero.
Seamless reconciliation
Easily reconcile payments against your invoices.
Low fees
No sign-up fees and low transaction fees.
Log in to get started
Start using Xero for free
Access all Xero features for 30 days, then decide which plan best suits your business.