Guide
How to start a bookkeeping business
Ever thought of starting a bookkeeping business? Read our seven tips on how to get started.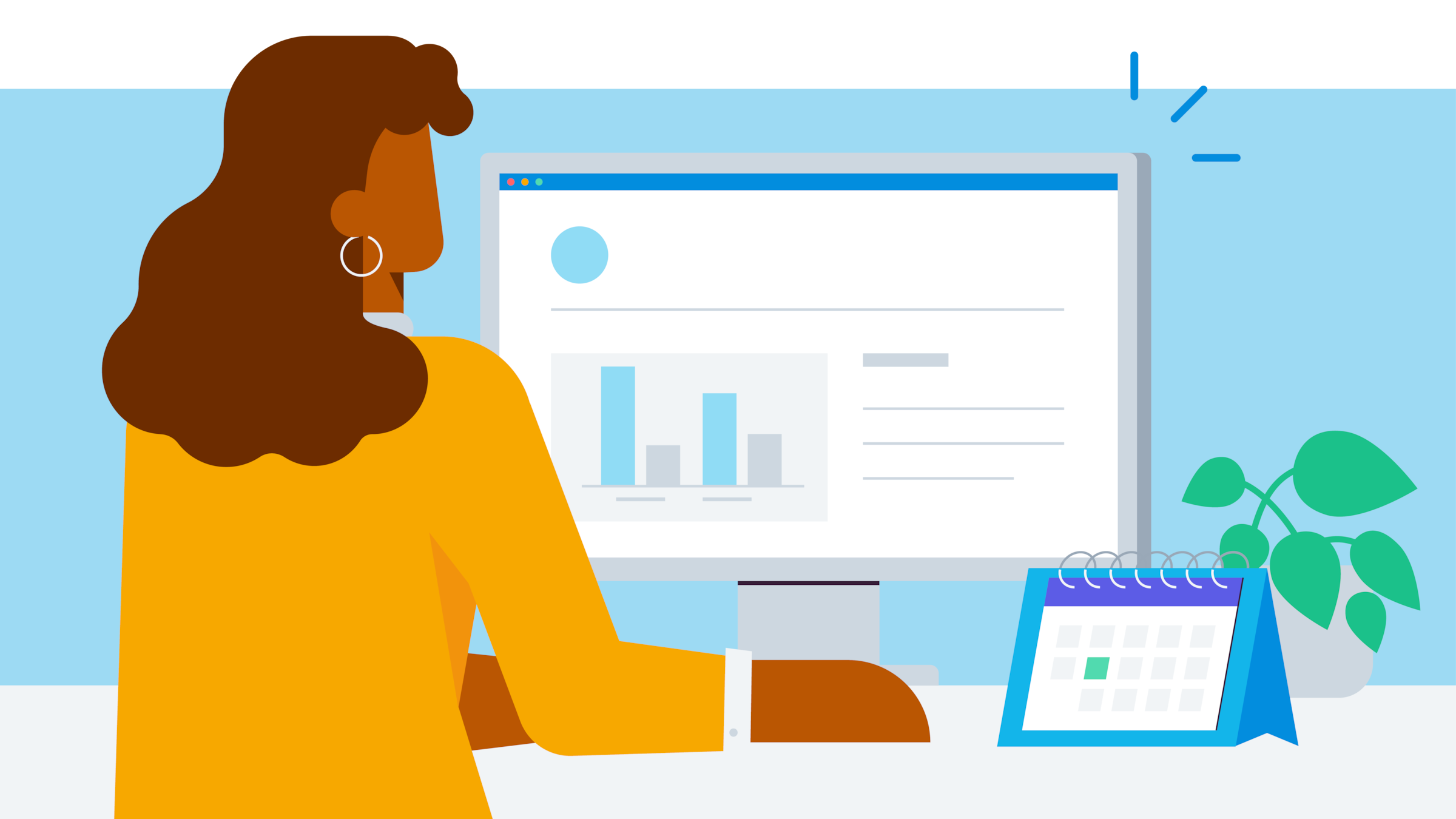 The benefits of starting a bookkeeping business are hard to deny. You can choose your own schedule, decide how much you get paid, and be selective about who you work with.
Plus, with smart technology, it's getting easier to set up. So why not jump in? Here are seven tips to starting a bookkeeping business.
1. Design your business model
Understanding why you want to be a bookkeeper and why you want to work with small business is essential. This will form the foundation of your business model. Ask yourself:
What solutions am I going to provide?

How am I going to deliver these solutions?
Consider your end goal: are you building a business to sell on? How many employees do you want? Do you want your business to go global?
Knowing where you eventually want to end up is helpful when you begin planning. It will guide how you do business, whether you want to hire anyone, what kind of clients you want to take on, and how hard you'll chase new business.
It's also helpful to develop a contingency plan in case you're unable to work for a period of time. Whether this is due to illness or a family matter, it's incredibly helpful for your brand if you're able to offer your clients a suitable alternative.
With the right software and apps it's easy to work with people wherever you are in the world.
You don't need a huge amount of infrastructure to get started. Get a computer, a mobile and then get online.
Online accounting software will let you look at accounts at the same time as your client. This means you can talk through their questions over the phone, reducing the number of meetings you have.
Smart accounting software will also allow automatic data entry, daily bank reconciliation and payroll.
You should also consider practice management software. These tools enable you to manage workflows and get your business in order. They come free with some accounting software and are getting smarter all the time.
Shop around for your software, and don't just look for in-product features. If the provider has a partner program, it will help you grow your business.
3. Narrow your focus: who is your ideal client?
Accounts payable, bank reconciliations, inventory management, tax returns? What are you going to offer as in your newly started bookkeeping business?
Maybe you'll focus on serving a niche like real estate or construction? By positioning yourself as a specialist, you'll be able to target your marketing and talk specifically to one audience.
It's tempting to offer everything in an attempt to attract prospective clients. But if you aren't able to deliver on what you promise, you could get yourself into trouble. Start small and don't over promise on what you're able to do.
Once you've identified your ideal client, then you can put specific solutions together for them.
Bundle relevant services into packages and offer them to your client that way. This allows them to choose the general service level they want. You can then work together to customise the package to their specific needs.
Present the packages in person or on a call, so you can walk your clients through them. Once you've agreed on a package of services, set the fees upfront. Don't advertise fees on your website – remember it's about pricing the client and not the service.
Offer your clients multiple convenient payment options, such as credit card, Stripe, or electronic transfer.
4. Build a digital presence
Think of your website and digital presence as your shop front. It should communicate clearly who you are and what you do.
Your website should be clean, uncluttered and informative. Think about the kind of information you'd want to see and consider what you'd leave out.
Make your website personal. Show your passions and personality. Put yourself in the shoes of a prospective client. Why would they want to contact you over another bookkeeper?
A good social media presence is as important as a good website. Facebook, Twitter and LinkedIn can all help you reach prospective clients. Set up a Facebook business page that clearly outlines the services you offer.
5. The importance of networks
Setting up a bookkeeping business as a sole practitioner can be a little isolating. Connect with your peers.
Networking opportunities exist through social media channels and industry organisations. With online networking you can find like-minded bookkeepers who use the same software, serve the same industries, or work in the same area.
If you use Xero, check out the Xero Partners Group on Facebook or the Xero Discussions group on LinkedIn. They're great places to share information, ideas and maybe even clients with like minded professionals.
6. Have confidence in yourself
One of the biggest challenges that people face when starting out is confidence and motivation.
Give yourself confidence in your abilities by being your best client. Keep your books up-to-date and in order. It will make you feel good about your work.
Stay motivated by referring back to your plan. What are your goals? What's driving you? Keep these in mind when you're faced with decisions like taking on an extra client, increasing your fees, or hiring your first employee.
While you'll set yourself up to succeed, you need to be willing to admit when things go wrong. Learn from your mistakes, adapt your plans, and change them if required.
Open yourself up to new ways of working, too. Take advantage of apps that can:
Take advantage of courses and training to learn new skills and expand your service offering. Don't be afraid to increase fees as your capabilities grow.
Starting a bookkeeping business is going to take a lot of effort, but the barriers to entry have never been lower. There are great tools to work with, and there are plenty of people to support you. Bookkeepers have an awesome community.
Disclaimer
Xero does not provide accounting, tax, business or legal advice. This guide has been provided for information purposes only. You should consult your own professional advisors for advice directly relating to your business or before taking action in relation to any of the content provided.
Start using Xero for free
Access all Xero features for 30 days, then decide which plan best suits your business.