Guide
5 reasons to use online payment gateways
Invoices with an option to 'pay now' get settled far faster. Imagine what that could do for your clients' cash flow.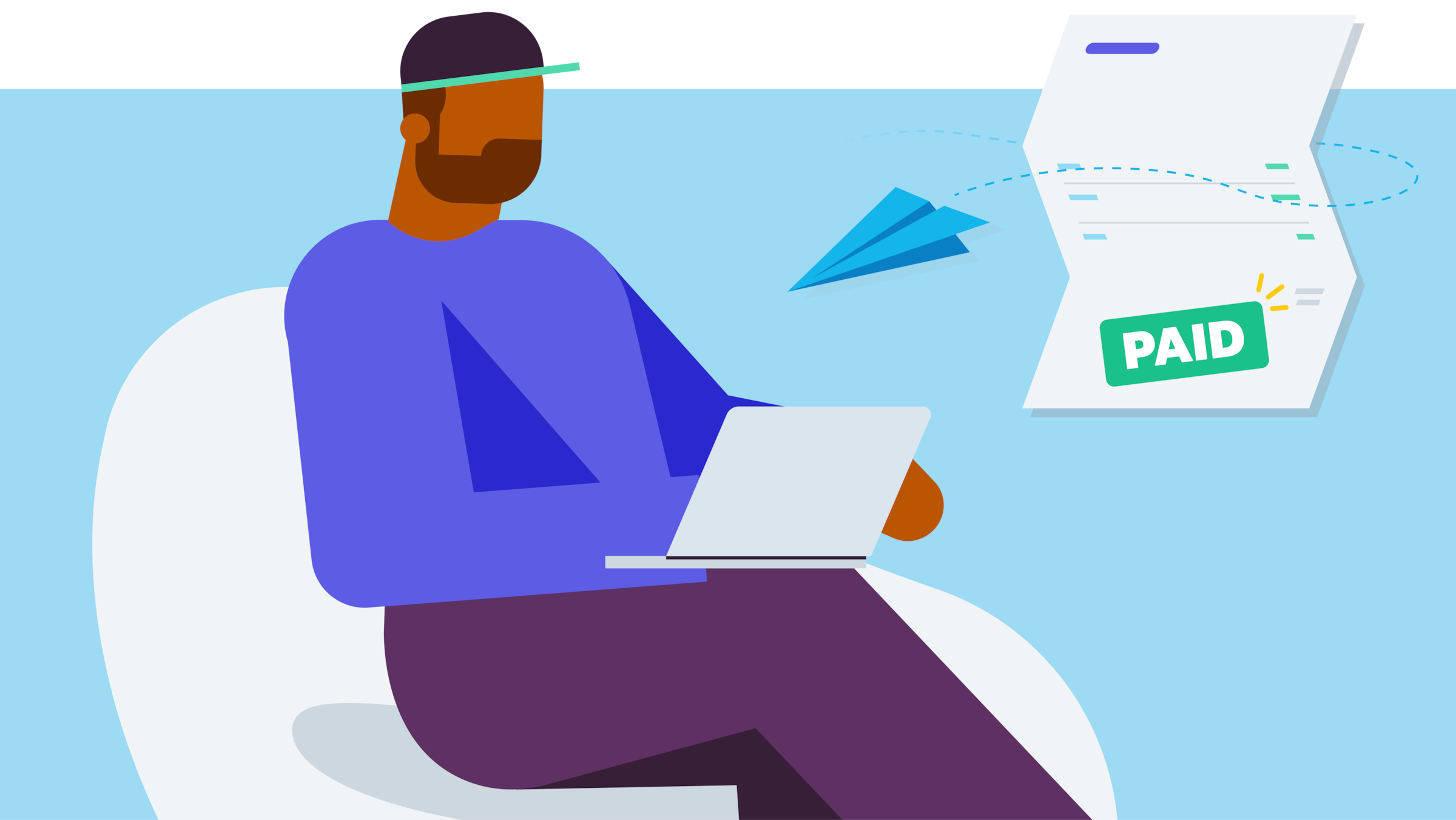 1. Your clients aren't getting paid on time the old way
Small businesses get slammed by late payment. Past studies have shown anywhere between a third and a half of invoices go past due. We all know the results: difficulty paying bills, making payroll, or growing the business. It shatters confidence and sucks the fun out of business.
2. They'll get paid faster if they use an online payment gateway
The two most common types of payment gateway are credit card and automated clearing houses (like PayPal). They can reduce payment time by up to half, depending on which they use. They may even be paid immediately.
3. Instant payment gateways are only going to get more popular
People are used to paying instantly for consumer goods, and businesses are heading in the same direction. Many debtors like to process expenses quickly to help stay on top of their accounts payable. Letting them pay with credit also gives them cash flow flexibility. It's all about offering convenience and making it easy for people to pay.
4. It's actually quite easy to do
You can set up payment processing gateways really easily for clients that use cloud accounting software. There's a setup wizard to guide you and generally no upfront costs.
Instant payment gateways generally cost nothing to set up, but there is a charge for each transaction. The fee works out to somewhere between two and four percent of the value of the invoice. Some providers allow the invoicer to pass the cost onto the end customer.
Smart accounting software will match the fee to the payment, to help keep the books in order.
It's a good idea to create some invoice templates with a 'pay now' option, and some without. Then the business can choose when they offer it or who they offer it to. Many businesses keep fees down by only offering payment services on invoices less than $5,000.
Instant payment works best with online invoicing
Instant payment is part of the 'do it now' online culture. When your client sends an online invoice, the pathway to payment is quick and simple for the recipient.
1. Click a link to open the invoice (your client will immediately see it's been opened)
2. Read the invoice and click the prefered 'pay now' option
3. Enter their credentials and make the payment
It's fast, convenient and, increasingly, expected.
Online payment services are worth a go
Imagine if you could get your clients' invoices paid two or even three weeks sooner. Multiply that across a year's worth of invoices and you could unclog cash flow bottlenecks that have held the business back for years.
Your client may only offer pay now options to consistently late payers to see how it goes. It won't cost them anything if it doesn't work.
Consider talking to clients about modern payment services. It's a simple conversation that could take a lot of pressure off their business.
Disclaimer
Xero does not provide accounting, tax, business or legal advice. This guide has been provided for information purposes only. You should consult your own professional advisors for advice directly relating to your business or before taking action in relation to any of the content provided.
Start using Xero for free
Access all Xero features for 30 days, then decide which plan best suits your business.