Guide
Payroll software for Mac that's easy to use
Want the most intuitive and easy to use payroll software for Mac? Here's what to look out for.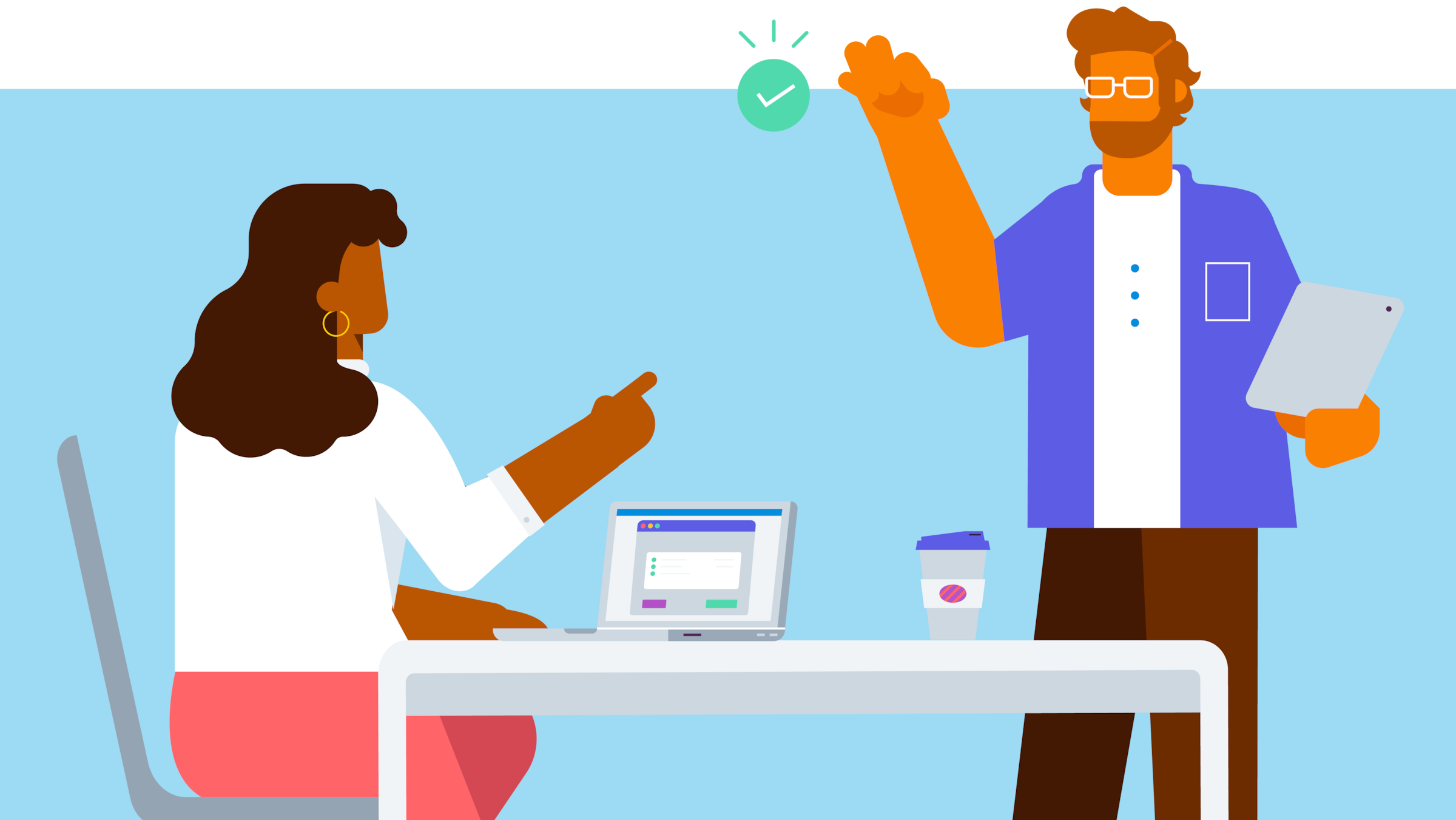 Beautiful yet powerful design
If you're an Apple fan, one of the things you probably appreciate most is the outstanding product design. The glossy, lovable products created by Apple mask a huge amount of planning, hard work and attention to detail. Apple designs its software and hardware with usability in mind – and it shows.
But as a small business owner who loves Apple software, you may have found it hard to source payroll software you're as fond of. Some payroll packages still leave a lot to be desired. For example, payroll software designed for PC users and then adapted for a Mac may not tick all the boxes.
So let's explore what to look out for if you want payroll accounting software for Mac that's truly intuitive, user friendly and powerful.
Seven must-haves for payroll software
Apple products are popular with individual consumers, but they're also popular in businesses. That's especially true for modern, connected professionals. If you run your business using Apple devices, you'll know what you want from your payroll software:
2. Intuitive design – which is something financial software often lacks
3. Only the features you need – not bloated with ones you'll never use
5. Outstanding customer service and reliability
6. Ability to share data and collaborate with other people in your business
7. Easy to connect to a range of add-on applications from third parties
Those are the basic requirements to get you started. But what about specific accounting and payroll features?
Payroll software for Mac – seven points to consider
Let's say it's possible to find payroll software that fits nicely with the Apple design ethos. That's a good start, but it also needs to have the right features. You will need it to:
1. Calculate your employees' wages without having to enter the same data twice
2. Differentiate between a salaried employee and an hourly employee
4. Prepare and electronically file all tax returns and other necessary paperwork
5. Integrate with other applications so you can share data securely
6. Add unlimited users and restrict access levels so that you and your team can collaborate online at the same time
7. Be accessible from anywhere at any time as long as you have an internet connection
That last point is an important one. In today's fast-moving business world, you need to be able to access your accounts while you're on the move.
Good payroll software makes teamwork and collaboration easy
The ability to share information is vital for a modern business. Some software gives you the option to provide chosen users access to certain parts of the payroll process. You might want to share payroll data (but restrict the figures they see) with these people:
Your employees: Employees can enter their own information when you use modern payroll software. They'll be able to enter in their own hours and access historical and current payslips. They could also apply for holiday time through the system.

Your bookkeeper, accountant and financial advisor: Would you want to print out financial summaries every time you go to talk to these professionals? No – it's much simpler and faster to securely share the data online. With the right payroll software, you'll also be able to collaborate with your accountant on the process of running payroll, filing or paying taxes.
Finding the right payroll software
Now you have a pretty good idea of the features you need for the best payroll software. But how do you find the right one for your business?
Start with online reviews of software packages. Look for ones that will suit your business needs. Check customer reviews too – these are a great way to find out what people really think.
Don't be afraid to ask colleagues, partners, suppliers and friends what they use. You'll get plenty of recommendations, which will help you narrow down your choices.
You can refine those choices even further by thinking about how software can save you time – and therefore money. The best payroll software for Mac will handle admin tasks for you. It should be able to:
calculate and allow you to electronically pay taxes

incorporate time sheets to improve productivity and simplify calculations

handle direct bank deposits to your employees

prepare forms for filing, including end-of-year tax forms for employees

include a calendar for employees' holidays, days off and birthdays

offer collaboration with your

accountant

, so they can check your figures remotely

automatically update data into the general ledger of your accounts
The more care you take when choosing payroll software, the better you'll feel about your final decision.
Payroll without compromise
When it comes to payroll software for Mac, you can have simple-to-use software with all the tools you need – and more.
Make sure you look for cloud-based or online payroll software and check user reviews. Several payroll software systems will give you a free trial, so you can decide whether it's the right package for you.
If you're excited about using your payroll software and find it easy to use, you'll be able to get a much better view of your financials. And being in control of your finances and cash flow has got to be good for business.
Disclaimer
Xero does not provide accounting, tax, business or legal advice. This guide has been provided for information purposes only. You should consult your own professional advisors for advice directly relating to your business or before taking action in relation to any of the content provided.
Start using Xero for free
Access all Xero features for 30 days, then decide which plan best suits your business.