Guide
Simplify real estate accounting
Real estate accounting can be complex. But we have some tips to make it easier.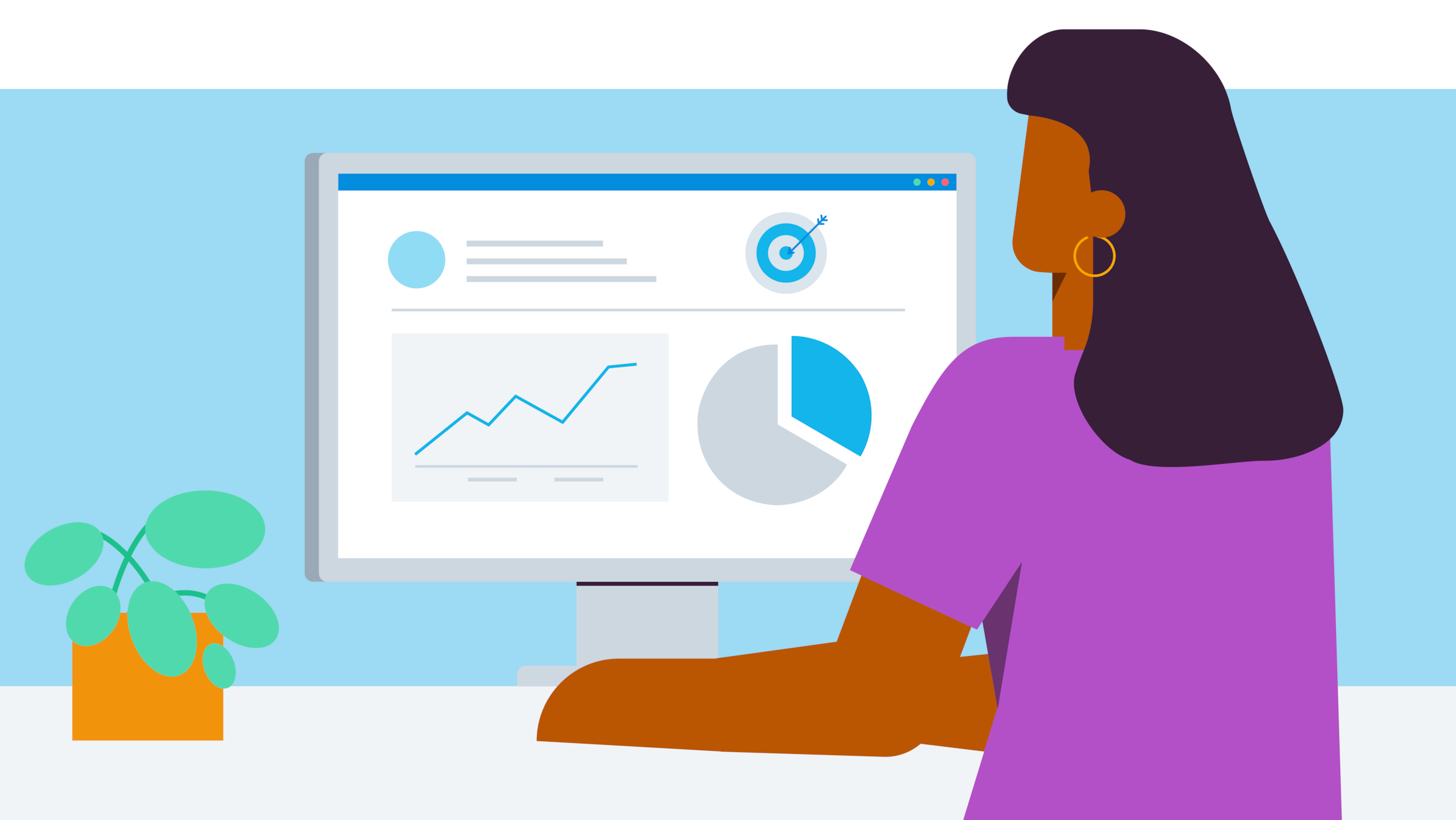 Well-managed real estate accounting is vital
Working in real estate means dealing with large sums of money on a regular basis. That's true whether you:
run a real estate agency employing commissioned salespeople

manage commercial or residential real estate for clients

handle the accounts of a housing association

run a building construction firm

manage an investment trust

provide residential sales and lettings services
In all of these roles, well-managed real estate accounting can make all the difference. Mistakes could cost you (or your clients) a lot of money.
We've taken a look at how property management software can save time and ensure data is up-to-date.
The real estate industry forms a major part of the global economy. Accounting regulations are designed to:
make the most of real estate's contribution to GDP

encourage wealth creation and distribution through investment

try to prevent a repeat of the mistakes leading up to the global financial crisis of 2007
The regulations in force don't always achieve these goals – but they are the rules that you must follow. In particular, some countries now have stricter rules about:
ownership transfer and identification

valuing commercial and residential real estate

land, property and inheritance taxes

managing and accounting for clients funds
With all these regulations, it's sensible to seek assistance if you're new to real estate accounting. Before you even start your new business, talk to an accountant.
If possible, try to find an accounting firm that specialises in real estate accounting. There are many rules to bear in mind, and an accountant will help you follow them. They will also be able to:
structure your business in the most tax-efficient way

give you guidance on how to avoid unnecessary expenses

use online accounting software to share updates, reports and forecasts with you
Estimate the value of your real estate
In other types of business, inventory has a clear and specific value. But in real estate, transactions are less frequent. One house or office block might remain in the same hands for years or even decades, so it can be hard to figure out what its value is today.
Most real estate valuations are based on estimates. Until a transaction takes place, the real value is unknown. So estimates of value are part of selling or managing real estate for clients. They are usually based on recent sales of similar real estate in the same area.
Accurate asset evaluation is essential for accounting purposes. Taxes and other charges are often based on value.
If you inaccurately value the real estate you manage or sell, you could be liable to prosecution. So follow valuation regulations carefully, and keep accurate records in your accounting software.
Real estate businesses often hire people based on commission, or a percentage of the rental income they manage. Some use a combination of a fixed salary plus commission.
For agencies in particular, it makes sense to offer salespeople commission for completed sales. This is a big incentive for them to work hard. However commissions can make payroll more difficult, since your payments will fluctuate.
You can make this simpler by using accounting software that has payroll features built-in. Completed transactions can be assigned to particular employees, with commission calculated automatically.
Remember, commissions are subject to income tax. It's important to keep track of the figures so you withhold the right amount of tax.
Work from anywhere with cloud-based software
If your employees work remotely or complete tasks while they're out and about on a job, look at using online property management software for your real estate business. It will mean that your employees can work from anywhere, at any time, on any device – which is a real advantage in the property industry.
Make sure your business uses software applications that integrate with your property management software. When your software is streamlined and in sync, you'll be more efficient and be able to offer superior service to your clients.
Keep your data safe and accessible in case of an audit
Property businesses are sometimes targeted for audit by government tax inspectors. This can be a stressful time for your business – and an expensive one. Government officials will go through your accounts in fine detail. They will be looking for anomalies and asking questions.
You could be audited at any time by the tax office, so it's vital you keep your records safe and accessible. Good accounting software will help you do this, with an audit trail of every transaction. This simplifies the audit process and you can immediately call up any record for inspection.
It also makes sense to talk to your accountant about audit insurance. This may cost a little extra, but it means you won't have to pay a much larger sum to your accountant if you are audited.
Financial reporting is a big part of real estate accounting. If you manage client holdings or housing association properties, there's a lot to take into account. The same is true if you run a building construction firm.
It's vital to be thorough when accounting for operational expenses. If you fail to account for every cost, you or your clients could lose money. Different countries have different rules about permitted expenses. Make sure you understand those rules.
Hiring a good bookkeeper makes sense here. A bookkeeper will deal with your accounts on a daily basis to keep all the figures up-to-date. That helps ensure that every transaction is accounted for, and every cost recorded.
Let the software do the hard work
Given the complex nature of real estate accounting, you need to use the right tool for the job. This isn't something that can be managed using a spreadsheet. That's not what spreadsheets were designed to do.
You need software that's easy to use yet capable of handling all your transactions. Choose smart online cloud accounting software, because then you can:
update your accounts securely from anywhere, even when on-site with clients

quickly and easily share real-time financial data with your accountant or bookkeeper

track your portfolio's performance from anywhere, anytime – on any device

automate much of the work, with scheduled payroll and direct bank feeds

reduce your IT overheads – no servers required
Like many aspects of business, your level of preparation influences your chances of success. Choosing the right accounting software will save you time, hassle and money as your business grows. Ensure you weigh up your options before you decide – it will make all the difference to your portfolio performance.
Be a real estate professional
If you want to run a successful real estate business, you have to take accounting seriously. That means using every possible resource to help you get ahead. Hiring a good accountant and bookkeeper will give you an immediate advantage. Using online accounting software is also important. It will allow you to work closely with your accountant and bookkeeper.
Combining this with integrated property management software will streamline your accounting work, and provide you with more time to grow your business. Fortunes are made and lost every year in real estate. The people who succeed are the ones who plan well, and take accounting seriously. With careful control of the figures, you can build a solid business that stands the test of time.
Disclaimer
Xero does not provide accounting, tax, business or legal advice. This guide has been provided for information purposes only. You should consult your own professional advisors for advice directly relating to your business or before taking action in relation to any of the content provided.
Start using Xero for free
Access all Xero features for 30 days, then decide which plan best suits your business.