Chapter 7
Manage employee evaluations
Your employees need support too. They need to know if they're on the right track. Employee evaluations help with that.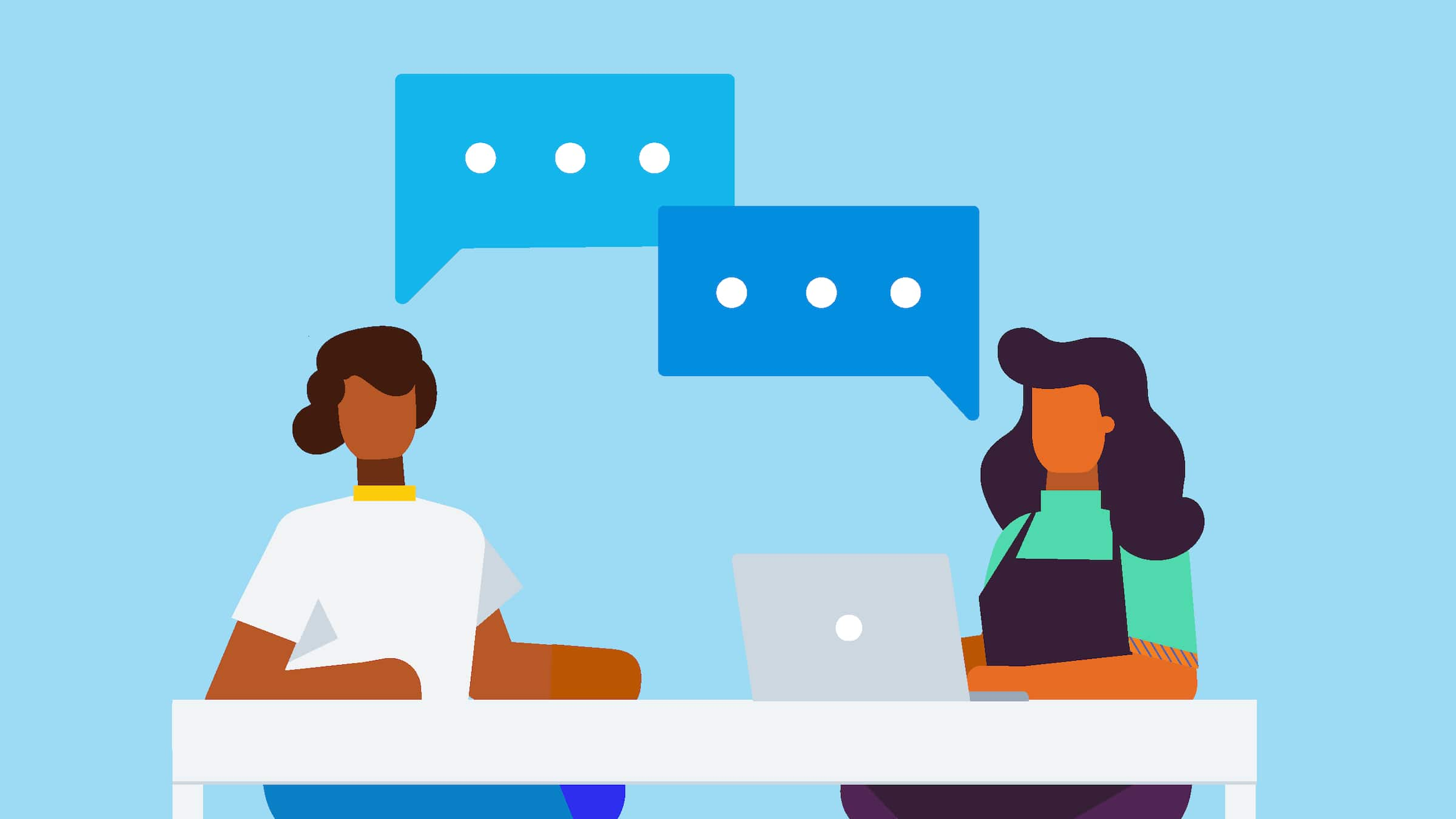 What is an employee evaluation?
Employee evaluations, also known as employee performance reviews or employee performance appraisals, are a way to assess each employee's performance. They help you get the best out of your employees by giving them feedback on what they did well and how they can perform better.
When to do employee evaluations
Employee evaluations are usually done once a year, either at the end of the year or at an employee's work anniversary. But it's good practice to do it more often, such as once every two months or quarterly. It's better to give employees ongoing feedback on their performance rather than meeting with them only once or twice a year.
Employee evaluation in action
An employee evaluation is an ongoing process that takes reflection and careful judgement. It's about listening and providing constructive feedback. It's also about giving employees the opportunity to grow in their job rather than dwelling on past mistakes.
Here's what you need to do when evaluating employees.
Schedule each employee evaluation in advance so you and your employee have enough time to prepare for it. Look at your employee's job description and notes you've taken during your regular check-ins. Get feedback from their manager, teammates, or even customers they've interacted with.
Ask your employee to complete the same employee review form beforehand to assess their own performance.
Use this sample employee review form to help you organize your thoughts:
Encourage a two-way conversation
Ask for the employee's ideas and input into successes, improvements, challenges and job satisfaction. Recognize their efforts and focus on how they can do better. Give them feedback they can act on and steer them to the right information. Try to remove any bias and focus on the complete picture of their performance.
Set achievable goals for your employee and give them a say on what their goals need to be. Go back and update their goals during each employee evaluation; and in your regular catch-ups, check to make sure they're on track.
This is also the time to have an honest and open discussion about pay and promotion. Talk to your employees about any pay increases or bonuses and how they can move to another role or position.
Take notes during your discussion and write down everything you've agreed on. Share these notes and other documents with your employee to remind them about their goals and remind you about what you need to do to help them. You'll also use them as a starting point for the next employee evaluation.
Regular feedback and recognition
In addition to evaluations, catch up with your employees weekly, every two weeks, or monthly. Talk about what they're currently working on and address any issues or challenges they're facing. Don't wait until the employee evaluation to raise any issues.
Thank your employee for anything they've done that goes above and beyond what you would expect. Reward them for their success, even if it's something small such as a thank you note, buying them a cup of tea, or mentioning them in your next team meeting. A little positive reinforcement goes a long way.
Disclaimer
Xero does not provide accounting, tax, business or legal advice. This guide has been provided for information purposes only. You should consult your own professional advisors for advice directly relating to your business or before taking action in relation to any of the content provided.
How to hire employees
Hiring help can improve your business, and your lifestyle. But it's a big process. Here are the main things to keep in mind.
Download the guide to

hiring

employees
Learn how to hire employees and how to handle the admin that goes with it. Fill out the form to receive this guide as a PDF.
Start using Xero for free
Access all Xero features for 30 days, then decide which plan best suits your business.