Behind Lethu's business
We asked Lethu, founder of Ukhamba Beerworx, to tell us all about his business – a Cape Town-based brewery.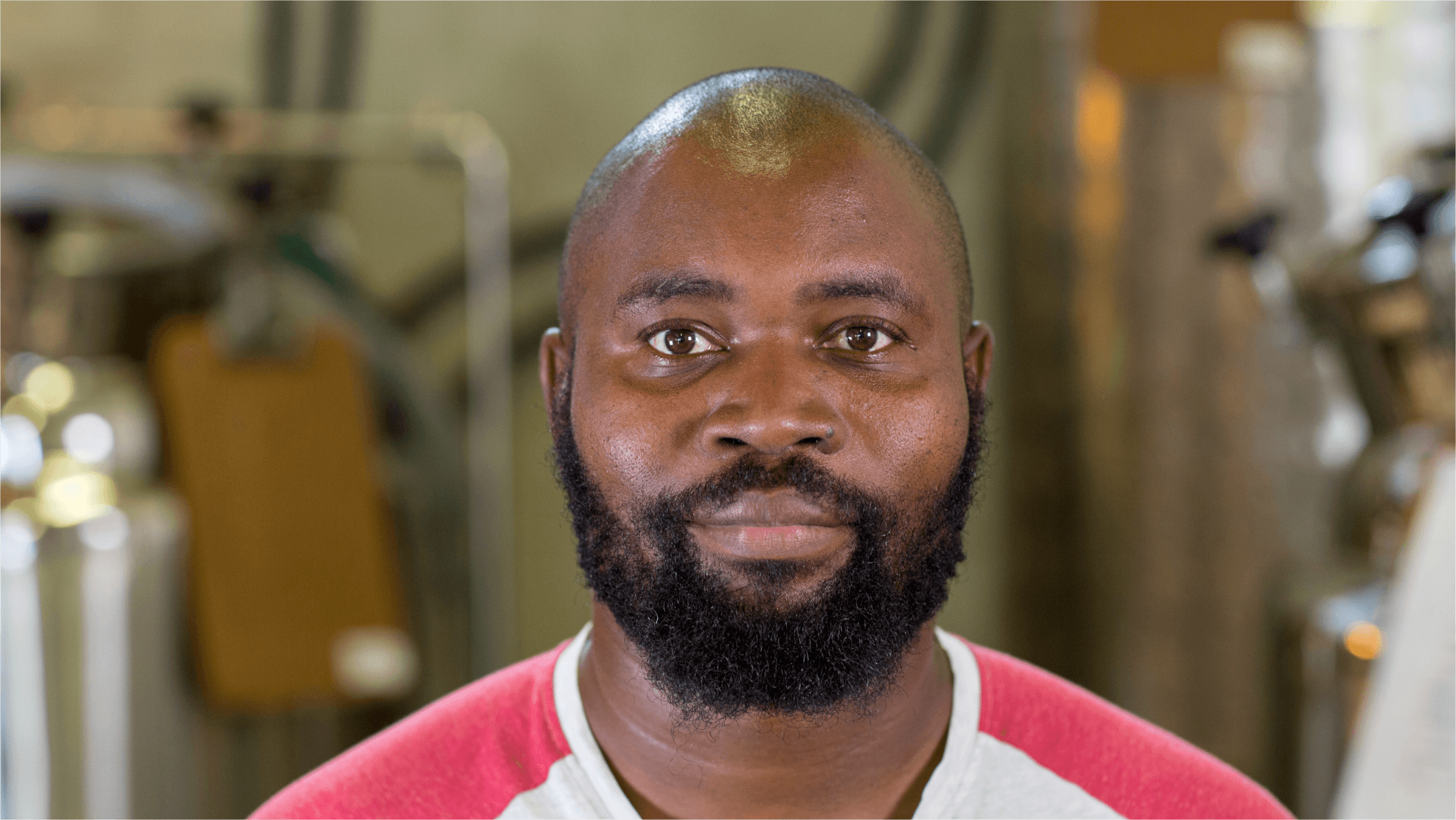 Lethukuthula Tshabangu knows the steps that led here were anything but cautious.
He admits, "I consider myself quite a reckless guy. I just follow my heart and I think it's quite dangerous, but that's what I do."
It's clear that Lethu is a risk-taker – brave, bold, original, and willing to stray far from the well-trodden path – but the roots of his love affair with beer were innocuous enough… "I was working as a bartender in a place that sells craft beer. I basically fell in love with beer and I wanted to learn more and more, each and every day."
Before long, his home-brew hobby became a form of self expression. Lethu muses: "I fell in love with beer. I consider myself an artist, more like a liquid artist."
Soon, Lethu recognised that with a little faith and a lot of heart, he could do something special – he could capture the spirit and personality of Africa in beer, as one of the only black brewers in the country.
He recalls, "I saw there was an opportunity for me to start my own brewery where I could make beer my way – which is more like trying to get beer as it is, modern beer, but like an African identity."
"I make beer. It's entertainment, it's recreation but it's also a culture of integration. Beer is meant to be shared."
– Lethukuthula Tshabangu, Ukhamba Beerworx
Lethu found his feet in business by unflinchingly facing down the issues, he reflects, "What I love most about running my own business is the challenges, having to face them every day and having to conquer and grow personally every day."
One of the biggest challenges he encountered was getting a grip on his finances. He accepts, "I'm not a numbers person. When we started with this business, we did bungle a lot of finances."
But, as always, he found the perfect tool for the job. Lethu says, "Xero has changed my life because I've been struggling before with numbers. To any business person who's looking to switch their account to Xero, I would definitely tell them to go ahead."
And, with a little help from his accountant, Ukhamba Beerworx has become a beautiful success story: "My accountant came in and they basically helped us structure everything. We feel like we have a direction now."
It all helps Lethu to keep doing what he does best – crafting beautiful beers that write their own line in Africa's ever-changing culture, "What the customers love most about Ukhamba Beerworx is that we expand the boundaries of flavour. We make beers with an African identity. Each glass of beer that you get from us is an experience."
Behind your business is a Xero series celebrating the people who power South Africa's small business economy.
Get Xero behind your business
The small business owners featured in this series all use Xero – online accounting software that helps them to save time and get paid faster. It's a helping hand that makes it easier to run your business and write your own story.
Start using Xero for free
Access all Xero features for 30 days, then decide which plan best suits your business.