Stephen from Deloitte Private forged an unconventional career path
Stephen Nicholas, Partner at Deloitte Private, shares his unique journey to a career in accounting. (6 min read)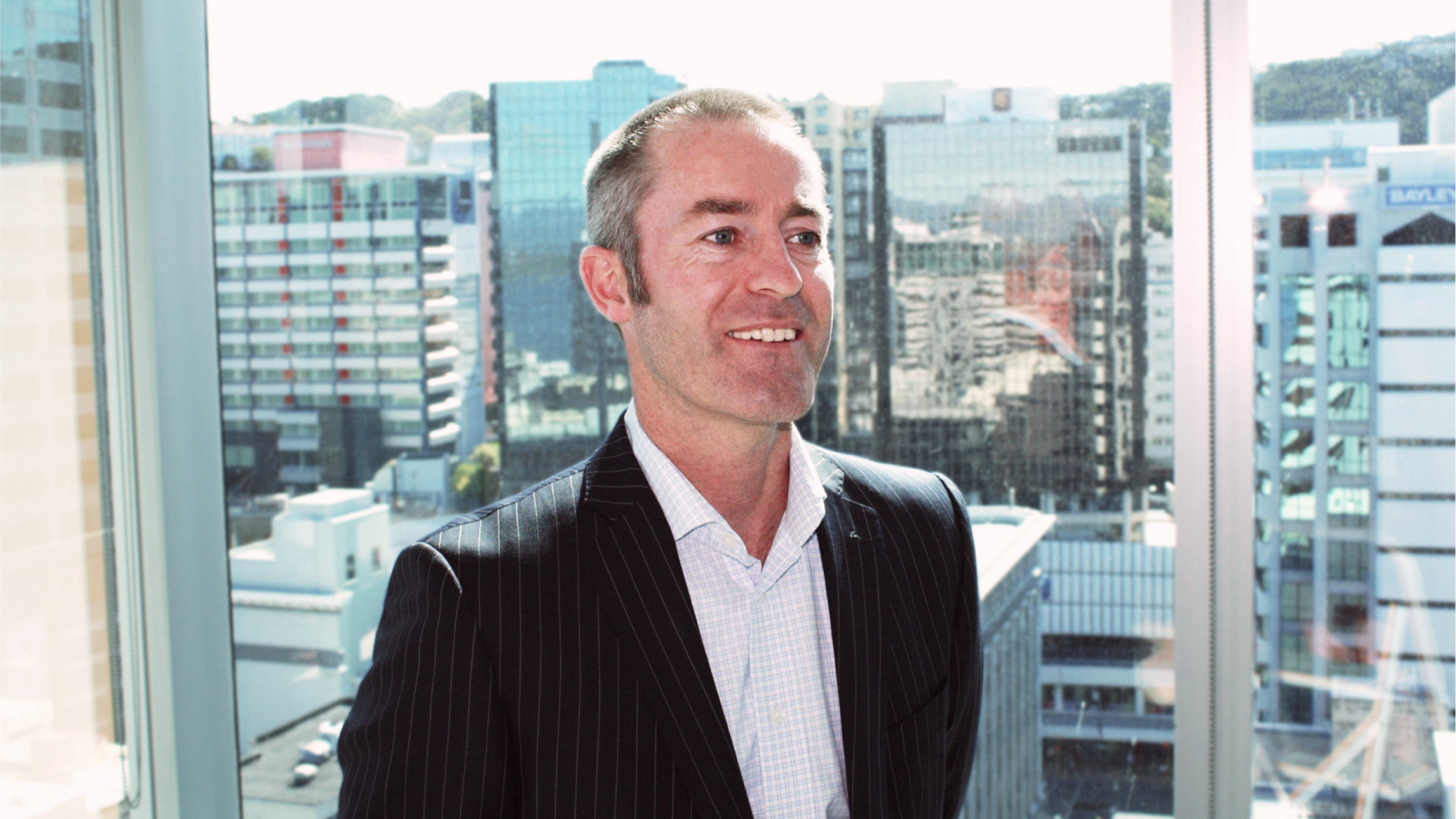 Like most jobs, there are no rules for how to pave an accounting career path. Stephen Nicholas has had a colourful career in accounting, and his background is far from conventional. As a child Stephen wanted to be an architect. But he never pursued this interest – he dropped out of high school to work full time at a freezing works (a place where animals are slaughtered and carcasses are frozen). "I was just bored with high school," Stephen says.
Since then he's gained a Masters degree in Accounting and Finance and worked as an accountant in New Zealand, Switzerland and the UK. He's run his own accounting practice and is now a partner at Deloitte Private in Wellington, New Zealand.
An unexpected introduction to accounting
When Stephen left high school and started working at a freezing works, he remained there for two and a half years. "I worked a number of roles there, like storage, transport, and even some office work. But mostly I just did exactly as I was told," Stephen laughs.
It was at the freezing works that he was first introduced to the idea of a career in accounting. "I noticed the freezing works accountant worked less hours and had a flash car – which was pretty appealing to a 17 year old," Stephen recalls. Inspired by what he saw, Stephen decided to take the first steps on his accounting career path.
From freezing works to master's degree
Stephen studied accounting and finance part time while still at the freezing works. Because he had spent time in the freezing works office, he already had a practical understanding of the courses he was taking. Stephen was determined to break into the finance industry, and luckily, he had more than enough enthusiasm.
When Stephen graduated, he received a college scholarship that secured his first accounting job. He moved halfway up the country to Auckland to work for Audit NZ. He worked full time as a public sector auditor, but this wasn't enough. Stephen was still hungry to develop his knowledge and advance his accounting career path.
"I got a bit carried away," Stephen admits. "I completed a Master's degree in Accounting and Finance, and gained my Chartered Accountant qualification at the same time." Eager to put his skills to the test, Stephen got on a plane and headed to the UK.
Partner at Deloitte Private
Small business startup and development
Multiple accounting roles all over the world
Accounting in the UK and Switzerland
Stephen was lucky enough to have relations living in the UK, so he was fairly comfortable in his new home. Stephen's first job in the UK was via a former colleague from New Zealand. Always looking for opportunities for self development, he took another unexpected turn on his accounting career path – he moved into private banking.
His new job involved lots of product accounting, and it provided Stephen the chance to travel all across Europe. He relished the chance to be involved in such a wide variety of work. His travels eventually took him to Switzerland, where he continued to deepen his understanding of the finance and accounting industry.
After five years abroad, Stephen and his partner decided to return to New Zealand to start a family.
Starting a private accounting practice
The longer Stephen spent in the finance industry, the more he felt something was missing from the way accounting was traditionally done. He decided to do something about it.
"After working in corporate roles for 20 years I became increasingly frustrated with the reluctance to change. I joined a small practice where the principal had stepped back from running the business." After an initial six month trial period, Stephen took control of the practice.
"It was great to have an almost immediate impact on client businesses," Stephen says. "I focused on improving decision making to help businesses grow." Five years ago, Deloitte acquired the practice. "This opened up far more opportunities than I ever could have achieved by myself," Stephen says.

The ups and downs of an accounting career path
Having worked as an accountant for more than two decades, in three different countries, Stephen has experienced most of what the industry has to offer. "Highlights for me have been helping clients through tough business and personal situations," Stephen says. "It'll sound clichéd, but the benefit I have is working with smart and ambitious people – both the Deloitte team and my clients."
But there have also been struggles along the way. "I've had people lie and deceive – this just saps your energy. I regret working with people who do this, but it's sometimes part of the job."
Perhaps more than anything else, Stephen values how interesting and varied his accounting career has been. "I have a client that takes me on trials for their product, which involves trying to blow up targets. I once nearly had my hand blown off not following instructions!"
Advice for fledgling accountants
Having run his own small business, Stephen has an intimate understanding of what is needed to grow your own firm. He stresses the importance of a plan above all else.
"Spend focused time every year thinking about where you want to be in the future and how you will get there. Plan out the way the firm will run – the culture you will have, the team you will have, the clients you will have, and the processing model you will adopt. Then stick to that plan."
Those starting on an accounting career path, especially those interested in starting their own firm, need to be selective with building their business, Stephen warns. "Learn to say no. Say no to the wrong clients, to the wrong recruits, and especially to challenges to your integrity."
Stephen says he never wants to retire. He plans to remain actively involved in startups for the rest of his life. After such a varied and colourful career, Stephen's enthusiasm for accounting and small business is as strong as ever.
"I may eventually stop working, but I'll always be doing something business related," Stephen says. As for the future outside of work? Stephen simply can't resist the idea of further study. "Next on my list is an electrical engineering degree!" he laughs.
See how our accounting and bookkeeping partners are making the world a more beautiful place
See how accounting software can work for you
Become a Xero partner
Join the Xero community of accountants and bookkeepers. Collaborate with your peers, support your clients and boost your practice.