Guide
12-step checklist for a more effective website
Creating, maintaining or redesigning a website for your accounting or bookkeeping firm? Keep these key factors in mind.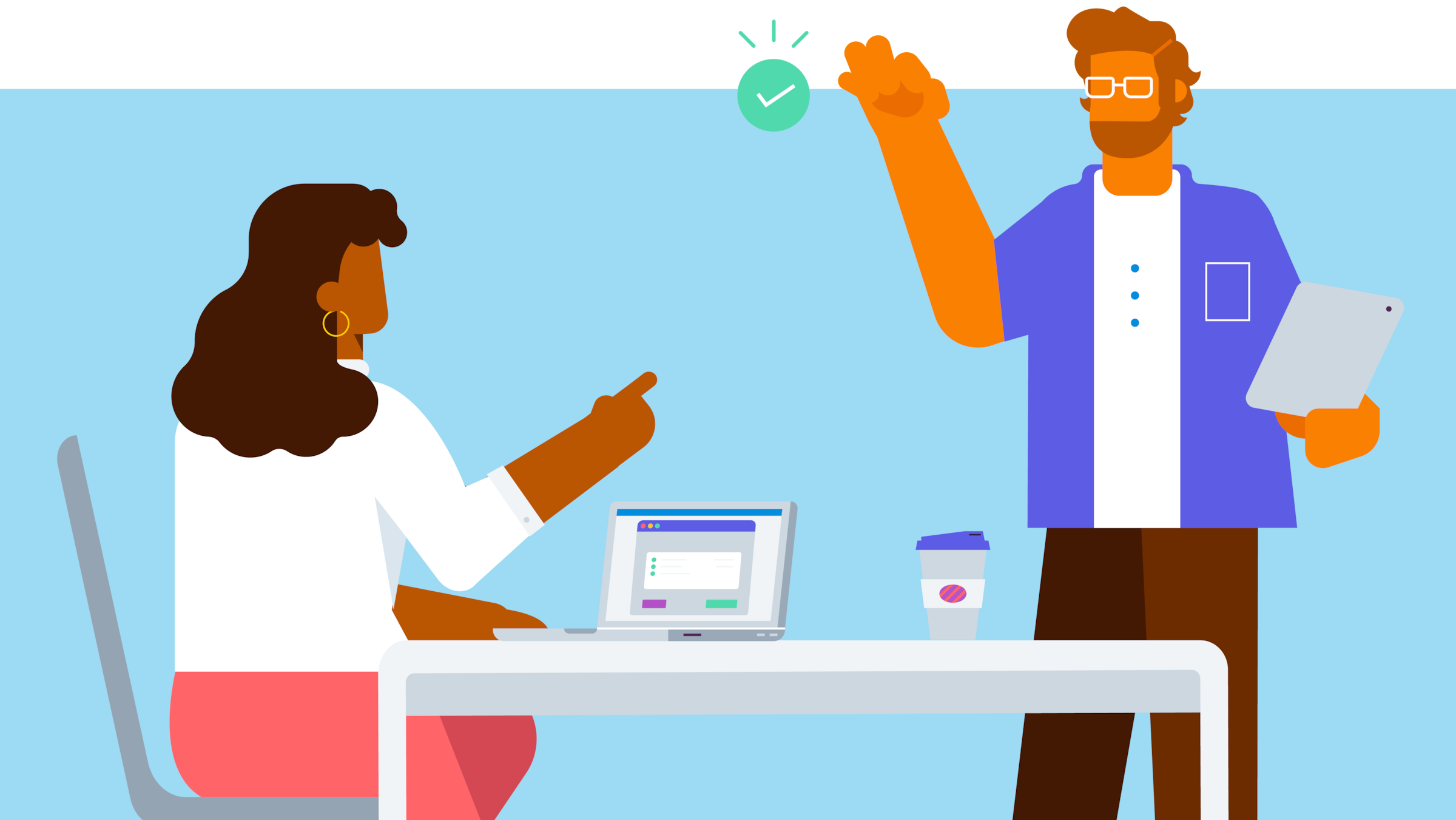 Don't run before you can walk – get the basics right
Simply having a website isn't the same as having an effective one. You've probably visited websites that aren't up to scratch because the design is amateur, or the site is full of broken links. Other common issues include out-of-date content, pages with too much text, or poor navigation (which makes information hard to find).
Not having a website at all can mean your firm is missing out on potential clients or prospects. But a poorly-designed and badly-written website can do even more damage. It will degrade your brand before you've even had a chance to impress your website visitors.
Here are 12 simple ways to have an effective website.
1. Keep your brand in focus
If your branding isn't clear and professional then you won't achieve your business objectives. Your website needs to display your firm's logo on each page. And you need to include an 'About us' page that explains who you are and what makes your firm unique. Add video to this page if it helps. Use every opportunity you can to tell visitors to your site how you're qualified to help them.
This is your chance to show your expertise – and some personality. If you have stories about how your firm helped clients, add these to the 'About us' page to humanise your brand. This is much more effective than making an over-the-top sales pitch. When you register your website, use the name of your business name in the URL. If your business name is long and complicated, make the website name short and easy to remember.
2. Make sure your content is useful, interesting and fresh
If you're providing information about emerging industry trends, make sure it's up-to-date. Tired or dated content reflects badly on your firm.
Keeping your site content fresh also improves the ranking of your site in search engines.
3. Provide your visitors with helpful tools – make it work 24/7
Does your firm's website only offer background and contact information? This is of limited use and appeal to potential clients – so offer your web visitors more. An effective website will make it easy to understand what your firm's areas of expertise are and the services you provide.
A great way to capture potential business is to have an online quoting tool embedded into your site. By having your fees and packages displayed, your prospects are clear about the fees they will pay for your services. Or at a minimum, have a lead generation tool that allows visitors to select services you offer and request a quote.
4. Write your website using plain English, not jargon
Your clients know their own business well, and the technical language that's common to their industry. But they don't necessarily know the language of accountants or bookkeepers and tax experts. So use everyday language and plain English. Keep sentences nice and short – around 20 words per sentence is about right. Your messaging will be much more effective.
5. Always check your spelling and accuracy
Before you publish new content on your site, do more than just a quick edit. Use a spelling and grammar checker. Your website content management system may already have an inbuilt one. For good measure, check your content with other people in your firm. Fresh eyes are more likely to spot errors. Mistakes make your firm look unprofessional.
6. Test your website on real people using many different devices
If your website doesn't work properly, it creates a poor first impression. Take time to make sure all the links are working. Test calculators, contact forms and video. Try using your site on different browsers like Chrome, Microsoft Edge and Firefox. Use different devices: desktops, laptops, tablets and smartphones. Ask people from various backgrounds to test it and listen to their feedback.
The way you structure the flow of information on your site must be intuitive. Plan your website on paper first. Do your home page last, once you know what all the content will be. The home page should showcase the best of the content.
Don't forget to optimise the speed your website loads at. Avoid using images or video files that are too large. This will slow your site down and make for a frustrating user experience.
7. Make it easy for website visitors to contact you – and encourage it
Even though your website has a home page, your visitors might enter your site on any page. So make sure you include contact information (or a way to get to it) on every page. If your website visitors have questions, make it easy for them to call, email, live chat or contact you. This could be directly or through social media. They shouldn't have to go looking for contact details.
8. Tell people about your firm's areas of expertise
An effective website needs to have easy-to-find pages that list and describe the services you provide to clients. If there are particular areas that your firm specialises in, consider creating special pages for them. Use videos that feature your firm's subject matter experts and let them showcase their knowledge.
You may have an area of expertise that is so broad you choose to create a completely different website. There may even be a case for creating a separate business entity.
9. Offer special services to your existing clients
Make sure your current clients (as well as your prospects) find your website useful. Offer them something other than what they already know. Are they looking for specialist content, personalised calculators, or direct service online?
Think about each of your clients and their unique circumstances. What can you offer them that's useful and relevant? Are you able to offer them secure access (with a username and password) to financial reports, past tax returns or news that's specific to their industry?
What you provide all depends on your area of expertise and what your clients expect. You don't have to offer a complete online portal for clients. There are specialist tools and services to do this. But you can provide a more engaging website by making sure what you offer is of value to them.
10. Make sure your website is easy to find
Just having a website doesn't mean people will visit it – or even find it. Search engine optimisation (SEO) is a set of best practices to ensure people can find your website online. Make sure you use industry keywords, tags and headers in your website's descriptions and on the actual pages. This will help your page appear higher in search results. Check out these guidelines for more information:
11. Use social media to bring new people to your website and spread your message
Include your social links in a clear and consistent place on your website – usually your website header, footer or sidebar. This makes it easy for users to find you and also to share your details with their colleagues and friends. As an example, an interesting, clear and insightful video about a tricky accounting or bookkeeping topic can go a long way when people start sharing it.
12. Decide whether to go it alone or hire a professional design firm
If you are a small firm, you can create an effective website with one of these easy-to-use website builders. Check out:
And make the most of free online tools, resources and tutorials (especially on YouTube).
Some companies offer web design, build and hosting services specifically for accountants, for example, CPASiteSolutions.com.
Or you could hire a professional website design and development firm. This will cost you more money, but you can have control over the design and content. And you'll be able to add specialist functions and tools that will set you apart from other firms.
Your website is never finished – always keep improving it
Too many firms make the mistake of thinking about their website as another project with a finite end date. But your website is not something you finish and forget about. It requires ongoing resources, care and attention. It can always be improved. It's a living, breathing asset for your business. Neglect it and it will die, nurture it and it will help your firm grow.
Disclaimer
Xero does not provide accounting, tax, business or legal advice. This guide has been provided for information purposes only. You should consult your own professional advisors for advice directly relating to your business or before taking action in relation to any of the content provided.
Start using Xero for free
Access all Xero features for 30 days, then decide which plan best suits your business.