Guide
What is a franchise?
Find out what a franchise is and how they work, and get insights on the pros and cons of buying into one.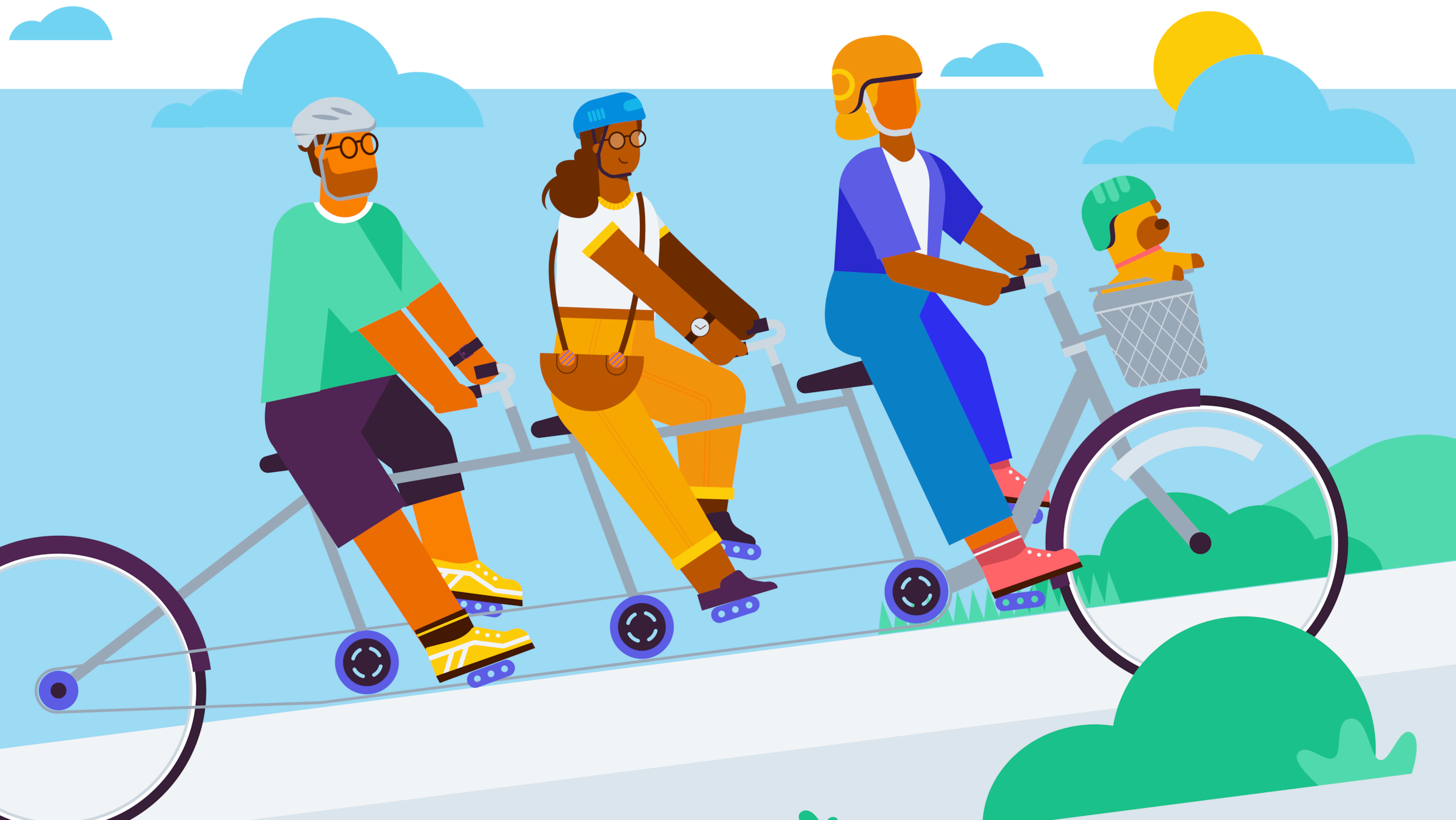 A franchise is an existing business that will allow others to use their brand (and systems) for an agreed fee. The owner of the parent business is the franchisor, while the person who buys in is the franchisee.
Besides providing the brand, the franchisor generally hooks the franchisee into their supply chain and passes along processes, systems, management advice, and marketing insights to help make the business a success.
And what about the franchisee?
The franchisee will run their franchise as a separate business, which may require them to form a company. They pay franchise fees and will be expected to adhere to certain standards of operation and reporting. There may be a range of other legal obligations in the contract.
Some businesses that have multiple locations are part of the same company but that's not so with a franchise. Each franchisee is a separate business and legal entity to the franchisor. That means the franchisee can lose money and go broke while the franchisor remains strong. A franchise system includes lots of separate businesses operating under the same brand.
Advantages and disadvantages of franchising
Franchises can speed up the journey to becoming a successful business owner. But there are also risks to consider.
Advantages of a franchise
Most franchises are based on a business that's succeeding somewhere. The franchisor has developed a business model that is able to make money. Hopefully they'll be transparent about just how successful, and equally honest about the franchises that didn't work out. Definitely do your due diligence and ask them about the failures. None have a 100% success rate.
You'll sell market-tested products or services
When a business has survived in other markets, you have a good reason to believe the products or services are sound. The wider the franchise has grown, the more confident you can be that customers generally respect what it's selling.
You'll probably be supported through setup and planning
A franchise often comes with a ready-made business plan and a manual for getting things off the ground. Pricing is set, key supplies are already sorted, marketing strategies may even be handed to you.
You may get some training
Some franchisors will provide training for owners and their staff. This may be to upskill you on proprietary processes, customer services, inventory management, bookkeeping requirements or other critical aspects of the business.
You'll probably get some help troubleshooting problems
While many franchises will be hands-off once you've started, others will support you through the first few months or quarters. They'll help you troubleshoot teething problems and coach you through difficulties that crop up from time to time.
There should be some guidance on day-to-day operations
Well-organised franchisors will have documented all the tasks you need to do, with advice on the most efficient ways to do them. They may even provide or recommend software to automate certain tasks. These sorts of job sheets, checklists and tools can really help you hit the ground running.
You may even get growth plans
Experienced franchisors will also have a well-trodden roadmap for growth. If their business model is a strong one, they will have helped many franchisees before you ramp up from beginners into bigger and better businesses. Similarly, they'll be able to help you put one foot in front of the other, on a pathway to sustainable growth.
Disadvantages of a franchise
Your startup costs will be higher
Upfront franchise fees add substantially to your startup costs. And because you're expected to uphold certain brand standards right from day one, you need to have all the right tools, equipment, technology and maybe even uniforms straight away. Those all cost money.
You'll be staffing from the start
Many small businesses start out as sole propietors and add staff as they grow. Lots of franchises, however, will require you to have staff from the beginning, which means you'll need to make payroll and manage human resources straight out of the gate.
There will be more fixed costs
You'll have to pay regular franchise fees; you will likely also have wages to pay; and you may need to service a large startup debt. Those extra fixed costs can make it expensive to do business, so you'll need more revenue to break even. And you'll need to manage cash flow carefully.
Sales targets will be demanding
Many franchises succeed by delivering products or services at low cost. These low-margin, high-volume business models don't leave much fat in the budget. If sales start to dip, your earnings outlook can change quickly.
You'll have limited control
Part of the beauty of a franchise is that it gives you tight guide rails to destress business ownership. But that can also be a downside. You will be locked into very specific products, services, pricing, brand standards, business values and sales targets. It may prevent you from taking the business in the direction you'd like.
Generally, you'll contact a franchisor about joining their network. They'll require certain skills and levels of commitment from you before offering a franchise agreement. The contract will be long and complex so read it carefully, get independent advice, and interview them hard too. If you strike a deal, you'll set up your own independent business – probably a company – and become a franchise.
The franchisor should supply guidance to help you through setup and early operations. You'll be expected to pay regular franchise fees in return. The key is to build up enough revenue that you can comfortably meet those financial commitments while also banking profits.
What will a franchise do for you?
What is a franchise if it doesn't support you? That's the whole idea behind them – they de-risk business setup, ownership and growth. But beware, each franchise provides different levels of support.
Some will do a great job of documenting each step you need to take, they'll provide excellent training, they'll have systems you can plug into, key performance indicators to follow, and a wealth of advice to give. Others will take your franchise fees and leave you to figure things out on your own. Do your due diligence.
Don't be shy to hit them with requests, like:
Can you share sales, revenue and growth reports for the whole business?

What do new franchisees spend in their first year and when do they break even?

Do you (the franchisor) have models for predicting sales in new locations?

What are the 10 most common problems for new franchisees?

What are the three most important KPIs for franchisees?

Do you provide systems for things like inventory management, accounting, payroll, health and safety, training, or anything else?

Will you commit to giving me (the franchisee) exclusive access to my local market?
That last question is an important one. You don't want the franchisor to set up another business in direct competition with you. Some franchisors will do that. Then they have two bets in the local market. You don't want that.. You want the franchisor to be fully invested in your success.
When you think about what a franchise is, big restaurant brands probably come to mind. But franchises come in all areas of business. Not just hospitality or retail, but manufacturing, construction, general services (like landscaping, cleaning, grooming, caregiving) and professional services (like legal, IT, tax advisory, and HR).
You can probably find a franchise model that aligns with your skills, experience, and passion.
Franchises have helped lots of people into business ownership but they can also be an expensive and legally complicated failure if things don't go right. A good franchisor should give you operational and marketing support plus some level of exclusivity to your local market. In return, you'll face higher startup and operating costs so do your homework to make sure the deal is balanced.
If you get into a franchise, with their higher startup and operating expenses, you'll need to keep a close watch on your finances. Set up Xero accounting software to get the visibility you need.
Disclaimer
Xero does not provide accounting, tax, business or legal advice. This guide has been provided for information purposes only. You should consult your own professional advisors for advice directly relating to your business or before taking action in relation to any of the content provided.
Start using Xero for free
Access all Xero features for 30 days, then decide which plan best suits your business.