Guide
Small business bookkeeping for beginners
Bookkeeping lets you know how your small business is doing. So what does it involve and how do you make it less boring?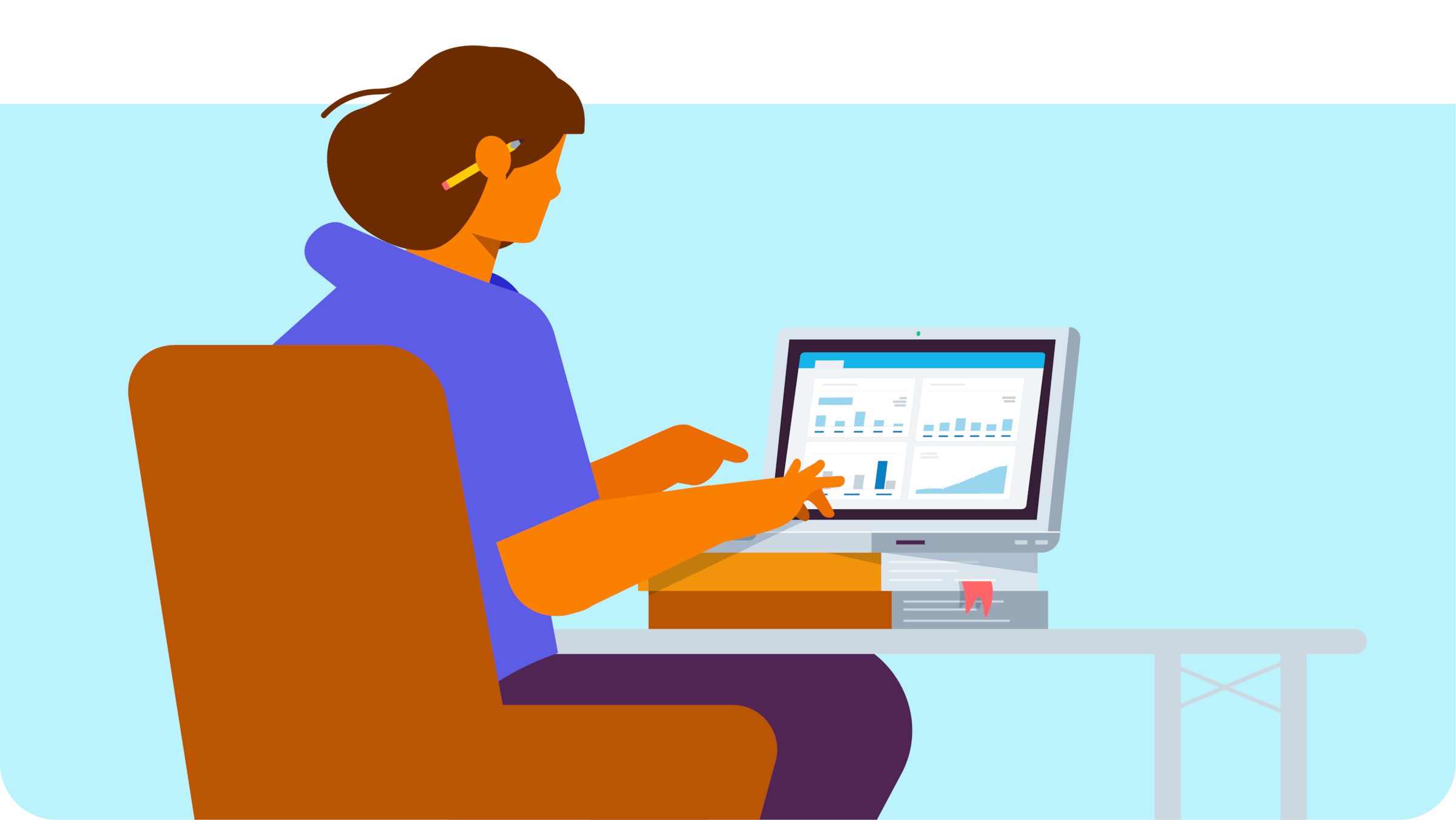 Bookkeeping involves recording and classifying all the financial transactions in your business. It's keeping track of what your business spends and what your business receives.
These tasks used to be managed using books and ledgers, hence the name 'bookkeeping'. Originally the transactions would be recorded in daybooks, cashbooks, or journals and then transferred to a ledger.
Bookkeeping software has now pretty much replaced the need for physical books.
Why do small businesses need bookkeeping?
An accurate, well-kept set of books is a great start to running a successful business. Here's why:
You can check that you're making more money than you're spending

You'll have reliable financial information for planning and budgeting decisions

You can see if a cash crunch is coming and take steps to avoid it, by watching when you need to pay suppliers, and when you can expect payment from customers

You're more likely to find incorrect payments (or even fraud) that might cost you money

You can complete accurate tax returns

Having your financial information organised makes it easier for you to work with other parties such as lenders, investors, and accountants
The two most important tasks in accurate small business bookkeeping are recording and reconciliation. Let's break them down.
Recording every transaction
Record your sales. This was traditionally done by writing them into a cashbook or punching them into a spreadsheet. Business owners are now more likely to download sales data directly into their books from point-of-sale or invoicing software.
Record your transactions. Every business-related purchase needs to be noted. You should also hold onto the proof of purchase if you plan to claim that expense as a tax deduction. Again, you can write these details into a book or spreadsheet. Or you can automate the task so all the debits from your business bank account stream into your bookkeeping software.
Reconciling every transaction
Reconciliation involves regularly cross-referencing your business books against your bank statements to check that the transactions and balances match – and identifying the reasons if they don't. Often bank fees, interest payments, deposits, and payments that haven't yet hit your bank accounts will need to be accounted for.
You might do bank reconciliation daily, weekly, monthly, or less often, depending on the number of transactions going through your business. However, you will probably be required to reconcile your books before submitting tax returns at the very least.
The sooner you reconcile transactions, the sooner errors can be found and corrected. It's better to do it often – even daily – so the work doesn't pile up. You can learn more in our guide on how to do bank reconciliation.
Other small business bookkeeping duties
If you're acting as bookkeeper for a small business, you may also be responsible for:
accounts payable (paying bills on time)
Professional bookkeepers also provide other services, like helping with financial reports (profit-and-loss, balance sheet, cash flow report), and measuring business performance.
Many small businesses use online bookkeeping software to speed up these jobs, and cut down the chances for human data-entry errors. These tools can:
pull transaction data straight from point-of-sale (POS) system, invoicing software, and banks

dramatically speed up bank reconciliation

send automated invoice reminders to people who owe you money

tell you when sales invoices have been paid

allow you to check cash flow from your phone
Outsourcing small business bookkeeping
If you're too busy to do the bookkeeping for your small business, then you can find someone to do it for you. Bookkeepers often allow you to choose different service levels depending on your budget. That means you can start out with basic bookkeeping at a modest cost and ladder up to more advanced services as your business grows. You can find bookkeepers in the Xero advisor directory.
Disclaimer
Xero does not provide accounting, tax, business or legal advice. This guide has been provided for information purposes only. You should consult your own professional advisors for advice directly relating to your business or before taking action in relation to any of the content provided.
Download the guide about

bookkeeping
Find out what bookkeepers do, and get an intro to double-entry bookkeeping. Fill out the form to receive the guide as a PDF.
Start using Xero for free
Access all Xero features for 30 days, then decide which plan best suits your business.