Looking for the best accounting software?
It's simple to convert to South Africa's leading cloud accounting software. Xero's your compliant alternative to QuickBooks.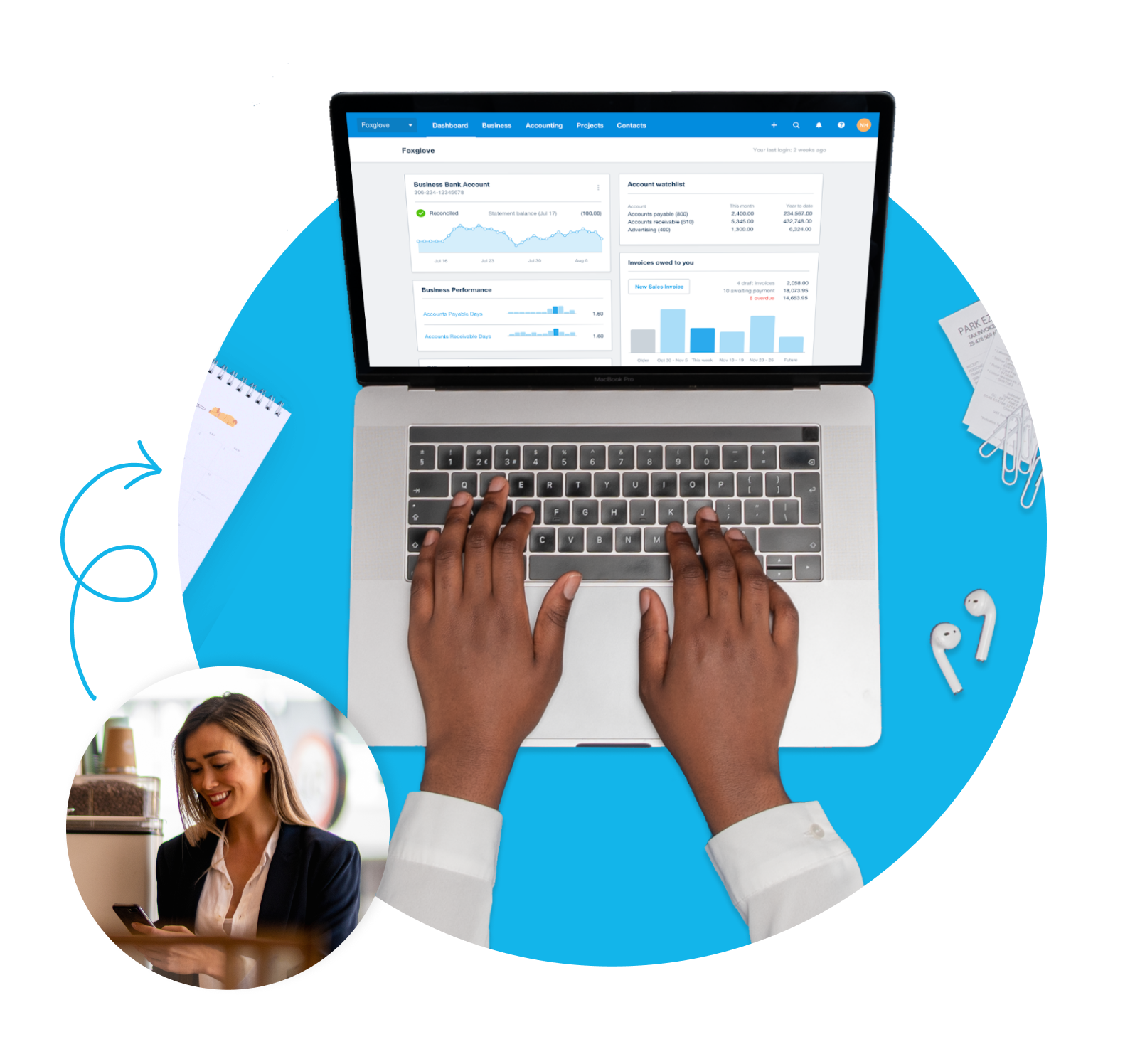 Step 1: Try Xero free for 30 days
Get acquainted with a free trial period, and start seamlessly linking key parts of your business.
Step 2: CloudConvert transition your accounts
Convert up to 2 years of your historical accounting data to Xero for free.
Step 3: Help whenever you need it
We offer 24/7 online support and access to 100s of Xero central resources to support your business.
Time-saving and easy. See Xero in action
Everything you need to run your business
VAT returns

Automatically calculate VAT on transactions, prepare VAT201 returns, and file them using the SARS e-Filing service.

Capture data

Get copies of documents and key data stored into Xero automatically. Hubdoc makes data capture easy.

Pay runs

Keep basic pay records online and do pay runs for a few employees using Xero, or else integrate a payroll app with Xero.

Inventory

Keep track of what's in stock with inventory software. Populate invoices and orders with items you buy and sell.

Bank connections

Connect your bank to Xero and set up bank feeds. Transactions flow securely straight into Xero each business day.

Track projects

Quote, invoice and get paid for jobs. Plus keep track of costs and profitability with project and job tracker software.
Free support and security
Help is always at hand for your business
Xero provides free and unlimited customer support, 24 hours a day, 7 days a week, as part of your Xero subscription.

With more app integrations than any other online accounting platform, Xero lets you integrate your accounts with over 1000+ third party solutions.

Xero runs daily online backups of your business information. Your data is encrypted, safe, and secure, giving you ultimate peace of mind.

Run your business effortlessly using the Xero app for iOS and Android. Create invoices, manage cash flow, and snap expenses on the go.
Try Xero for free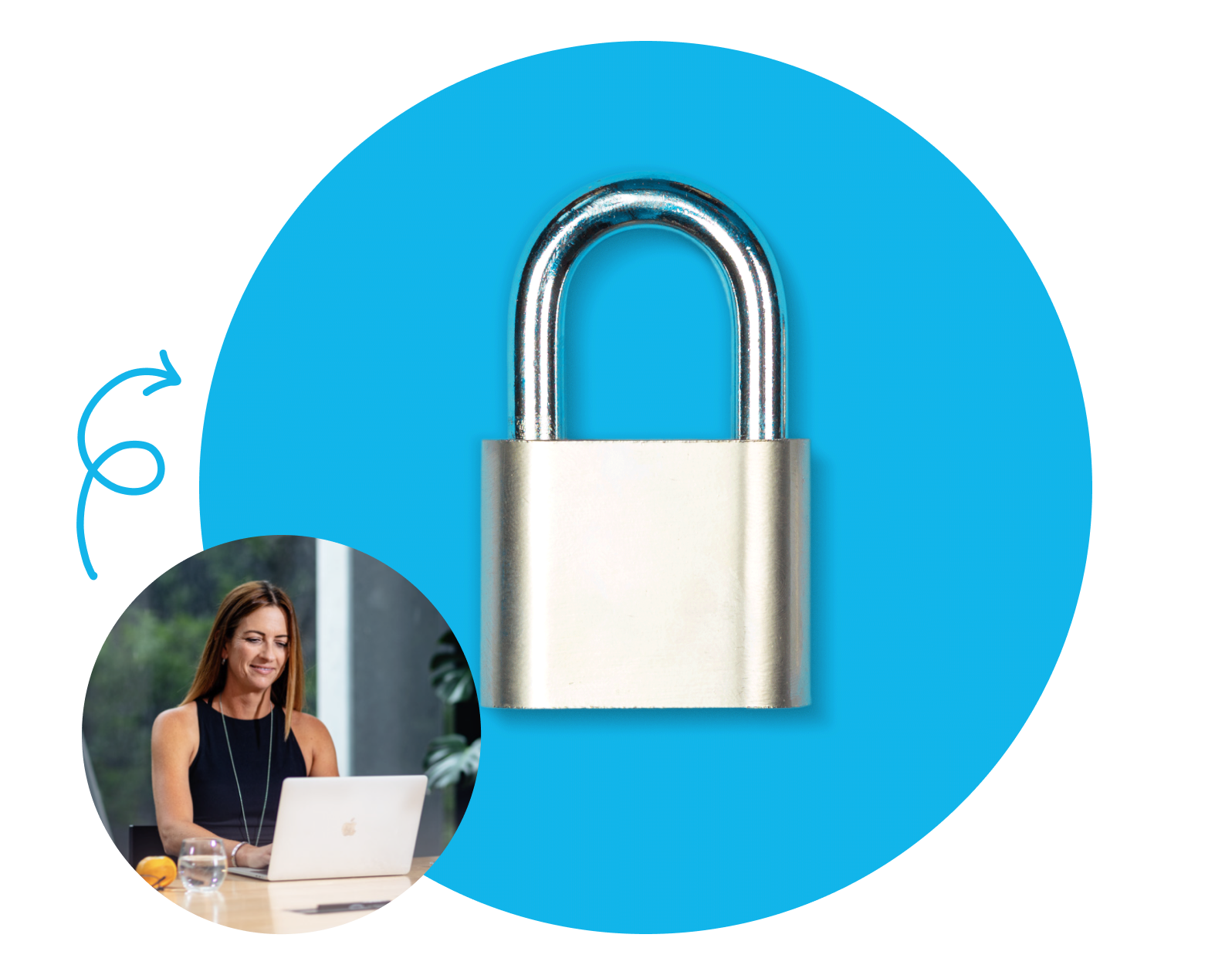 Frequently asked questions about moving to Xero
Depending on where you're moving the data over from, you may be able to use Xero's import data function. If you're moving data over from Quickbooks you can use our partner Cloud Convert to convert up to 24 months of data. Please see Cloud Convert website for more information on its service.

Find out more

This will depend on where your data is being moved from. If you're using Cloud Convert to move your data, then please refer to the Cloud Convert website. If you're switching from other software or you'd like to do the conversion yourself, please refer to Xero Central for a step-by-step guide.

Visit Xero Central

We've partnered with CloudConvert to assist customers to move data over from Sage and Quickbooks. We also have a 24-hour support team that can guide you through our guidelines for importing data to Xero.

Learn more about data conversion

Xero currently absorbs the cost of the initial transfer of your data into our systems. If you use Cloud Convert to move your data, we'll cover the cost of you doing so using their most popular Convert 24 service.

Find out more about the cost

This depends on the volume of the data being converted. It usually takes two to three hours to run the conversion. If you're doing the conversion yourself, it may take a day or more to do, depending on the amount of data you're converting. We recommend converting no more than three years' worth of data.

You can switch to Xero and move your data over at any time of the year. As long as you have your closing balances, the time of year doesn't matter; however, popular times are year, half and quarter ends.

Yes, you can convert to Xero from another accounting system at any time of year.

Read more

Xero is beautiful accounting software that lets you automate day-to-day bookkeeping tasks, so you have more time to focus on things that matter to you. With Xero you can import bank transactions and send invoice reminders and drive profitability with Xero Projects. You can also invite your accountant or bookkeeper into Xero to help you meet all your tax obligations.

Yes. Xero is a SARS recognised VAT software provider. Our software makes it simple to keep digital records, create and submit your VAT returns online to SARS through Xero – as well as to track and manage VAT.

Yes. With payment services customers can pay you directly. Include a 'pay now' button in your invoice to get paid even faster.