Guide
How to freelance on the side
Freelancing on top of your regular job can be a great way to earn extra cash while doing something you love. Here's how.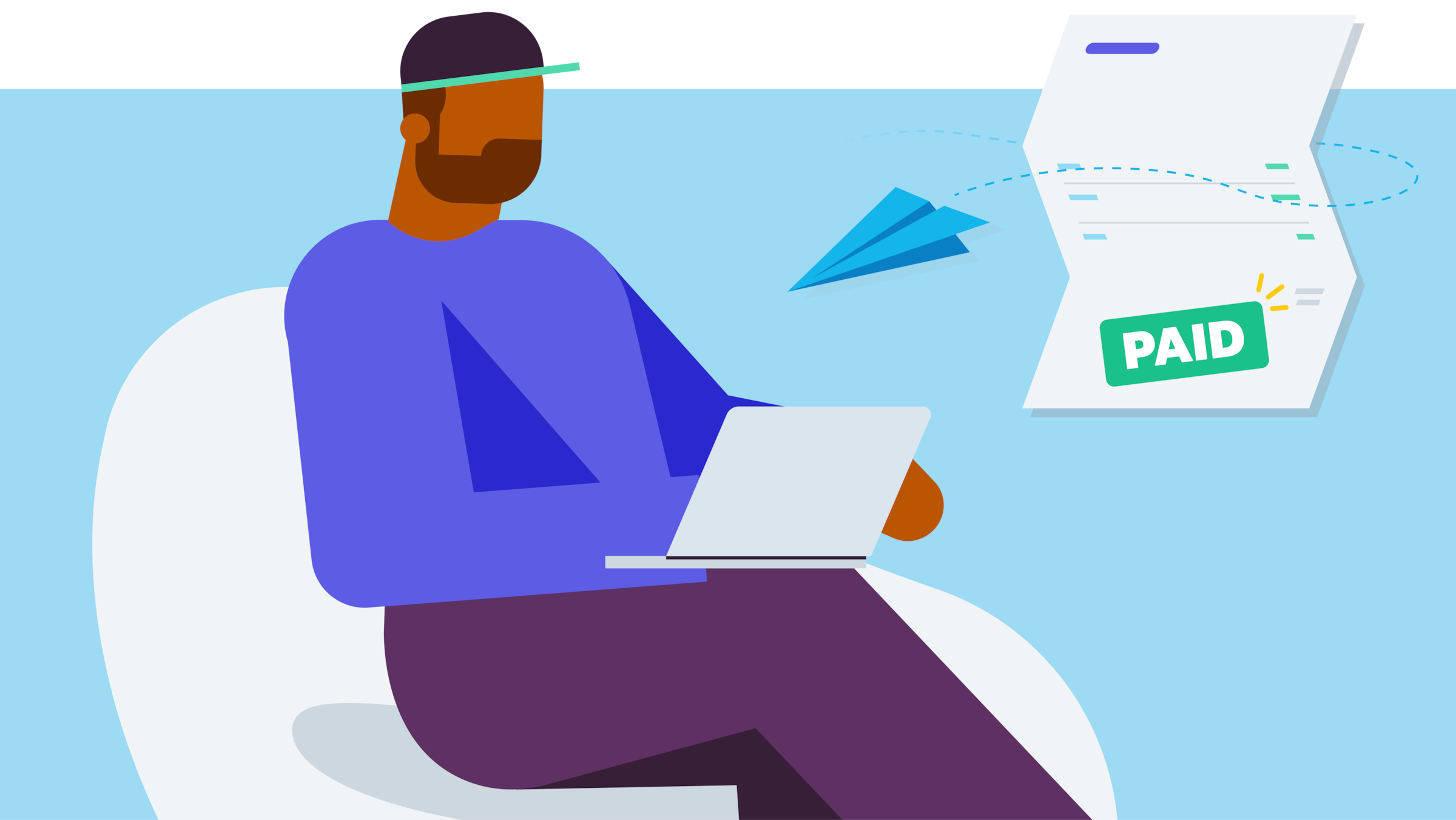 Freelancing is on the rise
Times are changing, and so is the way we work. Many people are figuring out how to freelance and taking on work as contractors or consultants.
The ups and downs of freelancing on the side
It's a good idea to weigh up the pros and cons of taking freelance work. You've probably already considered the benefits like:
extra income

being your own boss

developing new career options

working on projects that really interest you
Keep in mind there are challenges too, such as:
meeting deadlines for two jobs

finding ways to market yourself

managing client expectations

filing taxes as a self-employed person
There's plenty to think about before you get started.
1. Check your primary employer's policy on freelancing
Most companies understand their employees might take on freelance work. They'll probably have policies to restrict you from dealing:
with a competitor

directly with a client of theirs
They may even prohibit you from working in the same industry. Check your employee contract and, if in doubt, ask your boss. It's better to be clear.
2. Freelance in your own time
No matter how busy you get, always freelance in your own time. Your primary employer – and your colleagues – should get the same professionalism from you as always. You'll have to work out how to freelance in your own time.
And remember that perceptions are important so try to avoid taking freelance-related calls at your day job. Make it clear to your clients that they'll have limited access to you during office hours. They should understand that – it's part of working with a freelancer.
3. Find low-budget ways to attract business
You'll need to market yourself if you want a steady stream of freelance income. Fortunately there are plenty of low-budget ways to show what you can offer.
Maintain an online portfolio (you can use a free platform like

Weebly

)

Write a blog to demonstrate your knowledge and thinking

Offer free training or seminars – perhaps at your local startup hub

Volunteer on interesting projects to build up contacts, skills and portfolio pieces
Networking is also important. Besides introducing you to potential clients, it will help you find other freelancers to partner with.
Be sure to document what you do and when. It'll help you create accurate invoices.
Even if you've agreed a flat fee, time-recordings are helpful. They'll tell you how long a job actually took – as opposed to what you thought it would take. This will help you estimate future jobs accurately.
5. Deliver what you promise
Avoid over-promising to get a job. Be realistic about what you can deliver and when – then convey that clearly to the client.
Make sure you both understand the scope of the job and agree on the outputs you're expected to produce. Do your research before agreeing to a budget or timeline. And protect yourself by confirming what you've agreed in writing.
If expectations seem vague, make the effort to straighten them out. You don't want to be caught out making last-minute changes when something's not right. Or rushing at the end because you weren't sure when something was due. Question all the assumptions you've made.
You'll also need to manage expectations as you go. Stay in touch with your client and tell them if the job is taking longer than expected.
When you're freelancing on the side, life can get hectic. Even if you're enjoying the buzz of extra income and exciting projects, it's important to have realistic expectations of yourself. Overworking will eventually lead to exhaustion and a dip in productivity. Learn how to freelance sustainably, without running yourself down. Avoid burnout by:
recognising when you have too much on and saying no to new projects

partnering with other freelancers to share the workload

getting a bookkeeper or accountant to take care of taxes and finance

taking time off
It's a good idea to have a purpose when you start freelancing. For some, it's the first step towards setting up a business. For others, it's the opportunity to work on a pet project.
Once you've got a start, revisit your goals. Make sure the work you're doing serves those aims. Is it fun? Is it profitable? Are you attracting the sort of jobs you want to work on? Is freelancing still worthwhile? And if not, what needs to change?
8. Know your tax obligations
Freelancers are self-employed in the eyes of the tax department, so your tax obligations will change. You shouldn't be daunted by it, but you'll want to consider:
how much of your freelance income to set aside for tax time

what business expenses you can write off – such as travel, home office and equipment costs
How to freelance in a way that works for you
The freelance economy is booming. Most modern bosses are open to their workers freelancing on the side and technology has made it easy to do. But there are traps. Where you may have project and account managers to help you in your day job, freelancers often have to take care of everything. That includes estimating jobs, delivering projects on budget and getting taxes right. You'll also need to regulate your workload to avoid burnout.
Fortunately, there are more tools out there to help you than there have ever been. And there's a community of like-minded freelancers too. With a little persistence, you'll figure out how to freelance in a way that suits your lifestyle and your goals.
Disclaimer: Xero does not provide accounting, tax, business or legal advice. This guide has been provided for information purposes only. You should consult your own professional advisors for advice directly relating to your business or before taking action in relation to any of the provided content.
Start using Xero for free
Access all Xero features for 30 days, then decide which plan best suits your business.
Safe and secure

Cancel any time

24/7 online support