Guide
Make the time to grow your accounting practice
Too much time working in your business instead of on your business? Take the time to grow your accounting practice.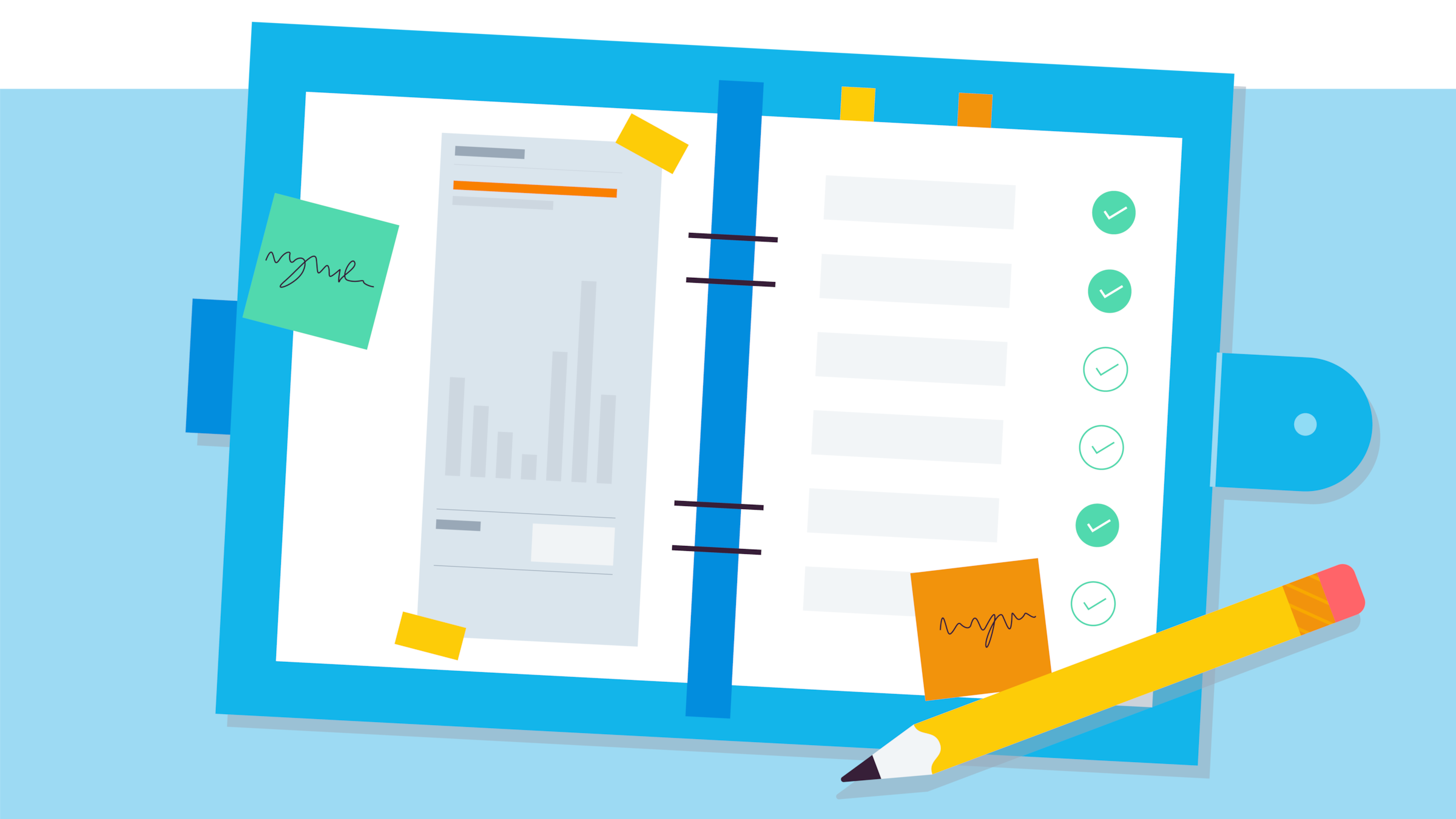 Many accounting businesses are cyclical, with a busy season and a very busy season. You probably spend long hours overseeing projects, managing staff, finding new business, and fighting fires. There's not much time to stop and think about how to grow your accounting practice. And even less time to implement changes.
But if you want to fix roadblocks and boost profitability, you'll need to make a plan. Being strategic isn't something you can do in spare moments, so schedule some time for it, like you would for anything else to do with your business. Then stand back and look at the big picture.
Do you have the right clients, the right staff, the right processes? Or put another way – if you didn't already own your practice, would you buy it?
1. Do your processes slow you down and turn off clients?
Do you collaborate as efficiently as you could within the firm and with your clients? Online tools allow you to:
have face-to-face meetings without leaving your office

chat with clients and colleagues on instant messaging platforms

simultaneously edit documents and databases, from different locations

create and share reports in real time

reduce or even eliminate manual data entry
Some of these technologies are free (Google Hangouts, for example). Others need to be purchased, but generally via an inexpensive monthly subscription.
Be aware that, in the long run, the way you work will affect the types of clients you attract. Newer businesses have very different expectations about how they like to collaborate. They aim to be paperless and often forego personal interaction in favour of digital communication.
Updating technology can be daunting. You have to research your options, pick a system (or several), get training for you and your staff, then endure teething troubles. But don't take that initial disruption out of context. Do a full cost-benefit analysis and consider the longer-term benefits of streamlining your most painful workflows. Even something as arduous as payroll can now be done in a fraction of the time it used to take.
More efficient systems will lower internal costs and create time, both of which can help you grow your accounting practice.
2. Are you just busy, or are you billable?
When you look at your internal processes, look at your clients' too. Because you can only work as fast as they let you.
Clients who embrace new technologies will do wonders for your bottom line.
They'll do business online, requiring fewer meetings

Their financial data will stream directly into the ledger, without double handling

Their numbers will be clean (coming from bank feeds rather than spreadsheets)

They'll send queries on messaging platforms rather than via long emails
You'll probably always have some old-school clients in the mix, but try to attract modern businesses too. You'll work more efficiently, get through more billable work, and build your reputation as a progressive practice for millennial-minded enterprises.
If you can't easily find tech-savvy clients, make them. Identify a progressive client this year and set them up with a cloud accounting package. Once they're up and running, use them as a case study for your other clients. The testimonials will motivate other businesses to make the switch too. Transitioning clients to the cloud could be a good revenue stream.
3. How are you competing for talent?
Your employees affect your profitability, culture and brand. Do they make your clients comfortable and happy? Are they good to each other? Are they proficient at their jobs? Are they the sorts of people who can develop new business and grow your accounting practice?
It's not easy to find people with great accounting and people skills. Consider what you can do to attract them. Bigger salaries aren't always possible, and they're not necessarily the answer. A 2015 study by WorkplaceTrends found 75% of employees ranked flexibility as the top benefit in their jobs.
You could bring more entrepreneurial people into your practice simply by cutting five hours off the work week or allowing employees to work from home. Again, your workflows and processes will have a big bearing on your ability to do this. If your accounting and time-recording systems are online, your people can work where and whenever they like. Don't underestimate what that could mean for your recruitment and human resources.
4. Is it time to go after a niche?
Keep looking at your practice to see if you're doing specific types of work or serving certain types of clients. You could be developing a niche without even knowing it. Niche practices enjoy competitive advantages, such as:
Economies of scale: They get proficient at repeating certain tasks and develop systems to deliver projects faster

Expert capabilities: They develop a deep understanding of specific industries, enabling them to deliver authoritative advice

Marketing resonance: They get word-of-mouth referrals within the industry they serve and can produce far more targeted marketing
Some firms target a niche practice from day one, but you could develop a niche organically. Look for patterns in the sorts of clients you have, or the work you do. And see what sorts of projects you're really good at delivering – they're the profitable ones. If certain parts of your business look strong, consider developing it into a niche.
You don't have to change your entire marketing strategy overnight. You could start by developing a landing page or a microsite for that niche and using the URL in targeted marketing campaigns. It's something you can try without breaking the bank and it could be a good launchpad to help grow your accounting practice.
5. Have you got your branding right?
What does your brand say about your firm? Does the name and logo speak to the clients you want?
Accounting practices have traditionally adopted partner surnames. But other accountants have found success branding themselves after landmarks, geographies or concepts.
A new brand name could be your opportunity to be more descriptive – reflecting a niche that you're developing and making it clearer what you do, or the sorts of clients you're looking for.
Dropping surnames from your firm's brand will also make you bigger than any individual, which could make the practice more marketable when it comes time to sell.
Make a plan and grow your accounting practice
Being busy is good for revenue. But that doesn't mean it's good for profitability. So no matter how busy you are, make time to step back and look at the bigger picture. Are you working efficiently? Are your clients as billable as they could be? Are you attracting the right sort of talent? Could your marketing be more targeted?
To build a sustainable business, you need to strategise. Thinking time isn't a luxury, it's a necessity. Put it into your schedule and take control of your firm's future.
Disclaimer
Xero does not provide accounting, tax, business or legal advice. This guide has been provided for information purposes only. You should consult your own professional advisors for advice directly relating to your business or before taking action in relation to any of the content provided.
Start using Xero for free
Access all Xero features for 30 days, then decide which plan best suits your business.