Nathan and Peter of Maisey Harris & Co offer enduring relationships
Non-traditional Kiwi accounting firm Maisey Harris offers more than advice: long-lasting relationships are their secret.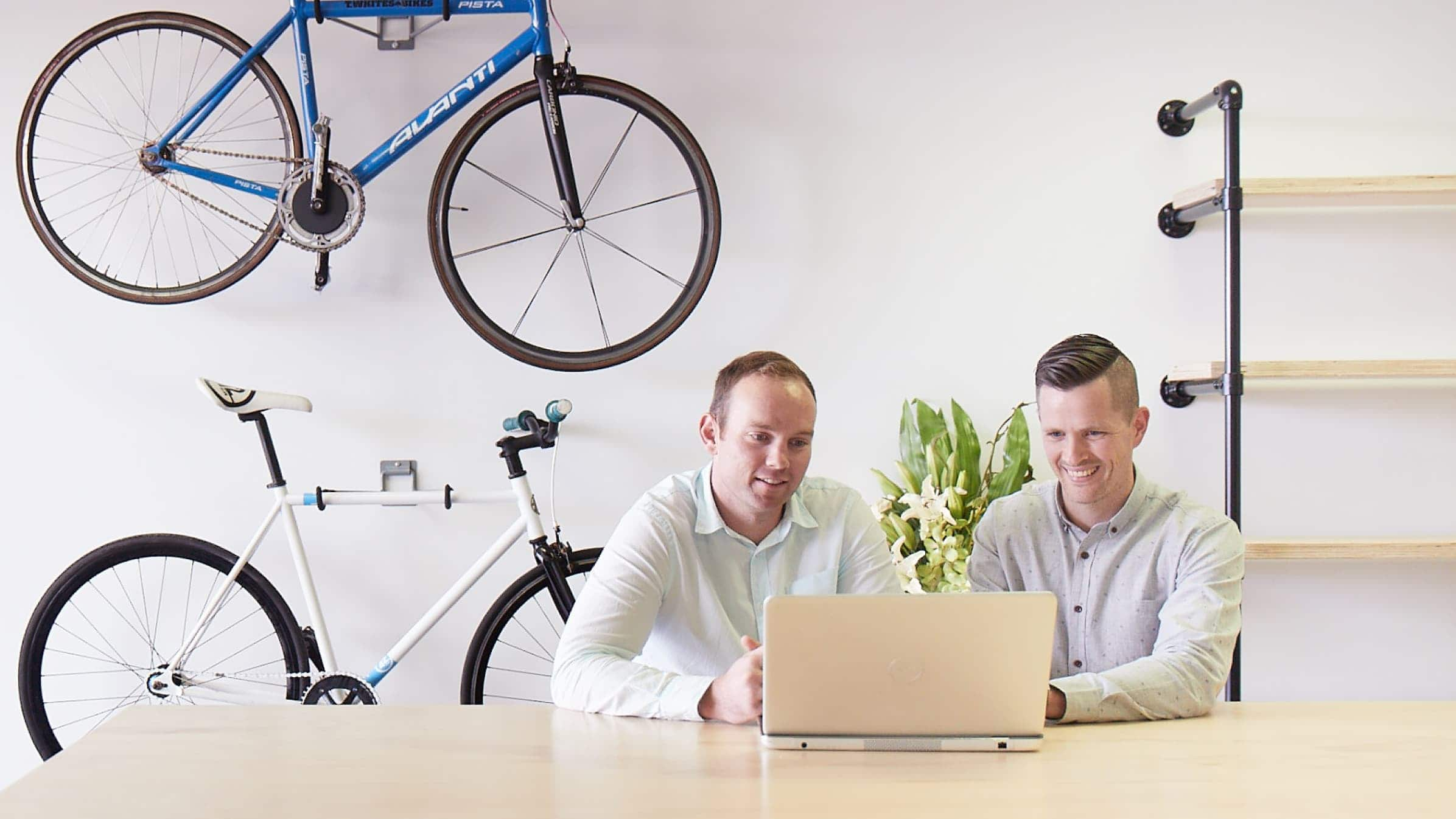 Finding that personal connection
The driving force behind Nathan Maisey and Peter Harris's accounting practice is a passion to advise and nurture other small business owners. And Maisey Harris & Co do this by making the relationships with their clients about more than just work.
As one small business owner advising others, Nathan and Peter have found it easy to relate to the highs and lows of setting out on your own. But equally important to them is the ability to connect with clients on a professional and a personal level.
In fact, creating enduring relationships is one of Maisey Harris & Co's core values. By aligning on more than just financial goals and connecting with clients personally, Nathan and Peter are able to create an environment that engenders openness and honesty.
"We like working with small businesses because we're a small business ourselves," says Nathan. "We find it really valuable to befriend our clients, especially when we share the same passions. Creating those long-lasting relationships is what motivates me."
This strong connection is evident in the relationship Nathan and Peter have with Ken Sines, owner of Hamilton-based business Made In Metal. An engineer by trade, Ken started his metal fabrication business in the midst of the recession and with a lot of hard work and dedication the business is flourishing, which is a credit to Ken's work ethos.
"We get a lot of satisfaction out of the finished product, but customer satisfaction is really important," says Ken. "We're pretty transparent and we encourage people to come in and see the process."
This shared understanding of the importance of creating enduring relationships – plus a common interest in cars and cycling – explains why Nathan and Ken have worked so well together over the last five years.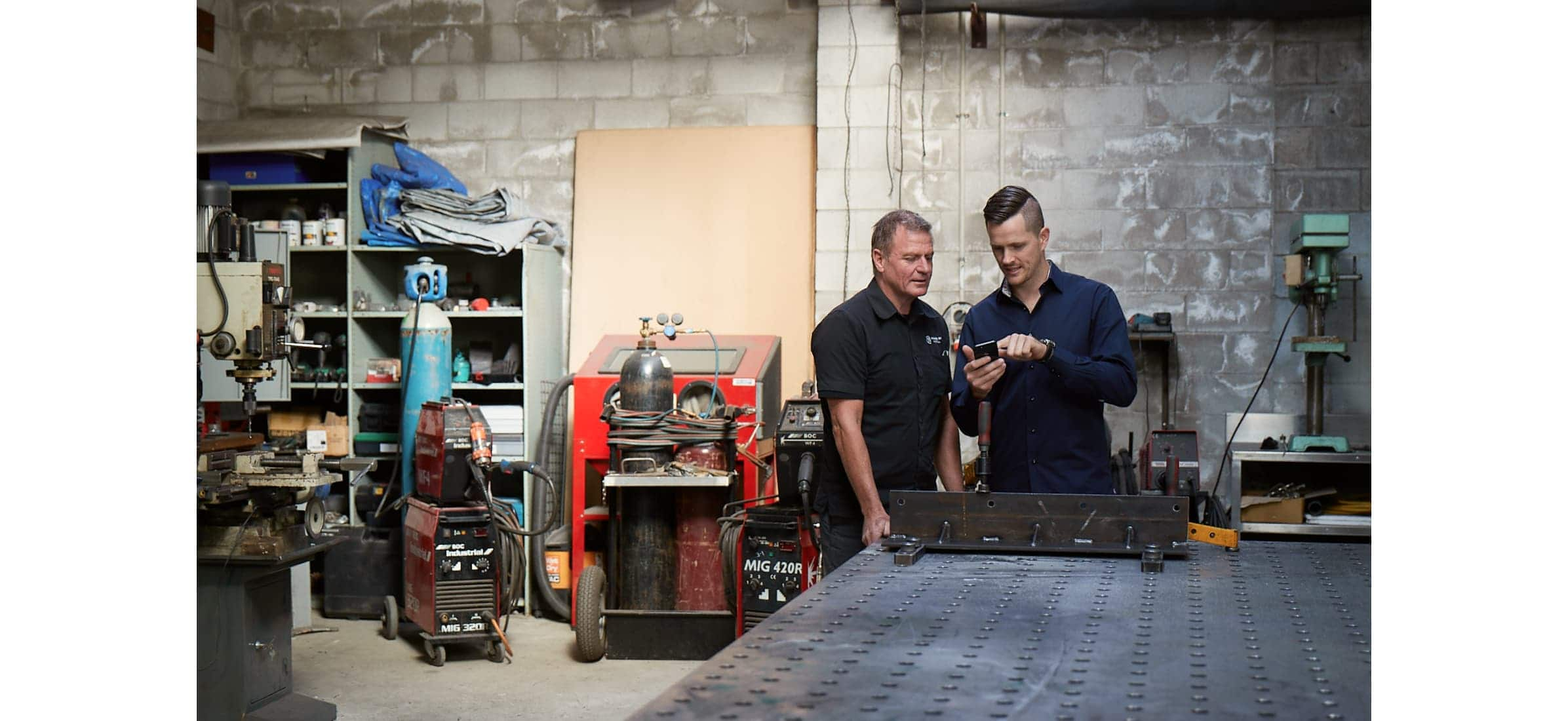 Going all out to help small businesses thrive
Establishing these close working relationships with clients has put Nathan and Peter in the valuable position of being able to advise people like Ken on other areas of their business.
As small business owners, Nathan and Peter have learnt from the successes and challenges involved in starting up Maisey Harris & Co, and have purposefully set out to create an accounting business that offers clients advice on more than just their finances.
"For us, accounting isn't just about debits, credits and tax," says Nathan. "We want Maisey Harris & Co to be about coaching clients to be the best version of themselves."
By establishing common ground with clients and expanding their services into business development and coaching, Nathan and Peter are able to give small businesses insights that they wouldn't necessarily have access to otherwise.
"Success looks different to different people, they might want to work less hours, spend more time with their kids, pay off their mortgage," says Nathan. "For us, the motivating factor is helping them achieve those things, whatever they are. That's what gets us out of bed in the morning."
For Ken and his team at Made In Metal, using Nathan and Peter as a sounding board has been incredibly helpful in understanding how the business is performing and where improvements can be made.
"Nathan showed me there was more that he could do for me," says Ken. "He's become a business analyst, he's helped push us forward, and is addressing areas we need to be focusing on."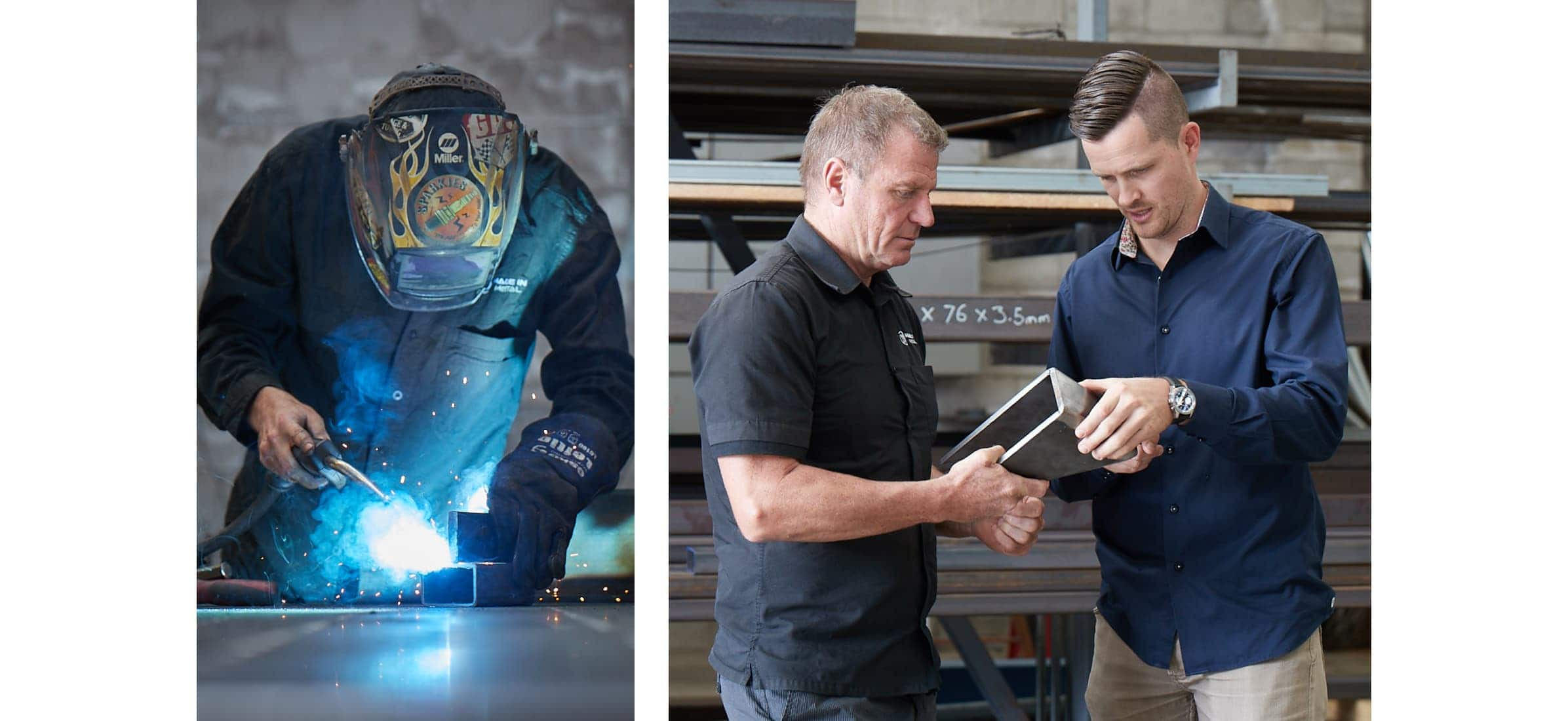 The importance of collaboration
From the very beginning of their accounting business, Nathan and Peter made a choice to use Xero for all their clients. And using Xero with Made In Metal has enabled open conversations about the business. With access to all the same data and information, setting achievable goals and targets has been easy to do.
"Xero was a game changer for us," says Nathan. "We wanted to help clients succeed and that meant giving them up-to-date and timely information – and Xero allows us to do that."
For Ken – a self-confessed technophobe – learning how to use new software might have been a daunting prospect but, with Nathan's support, Ken and the Made In Metal team have embraced Xero.
"We love Xero. I'm not sharp when it comes to computer skills but it was really easy to use," says Ken. "When I meet with Nathan, we're pulling information out, doing reports, setting goals and targets. It all comes out of Xero."
And for businesses like Made in Metal, where Ken manages the business on his own, Nathan has identified the importance of offering these clients support and advice in addition to their financial needs.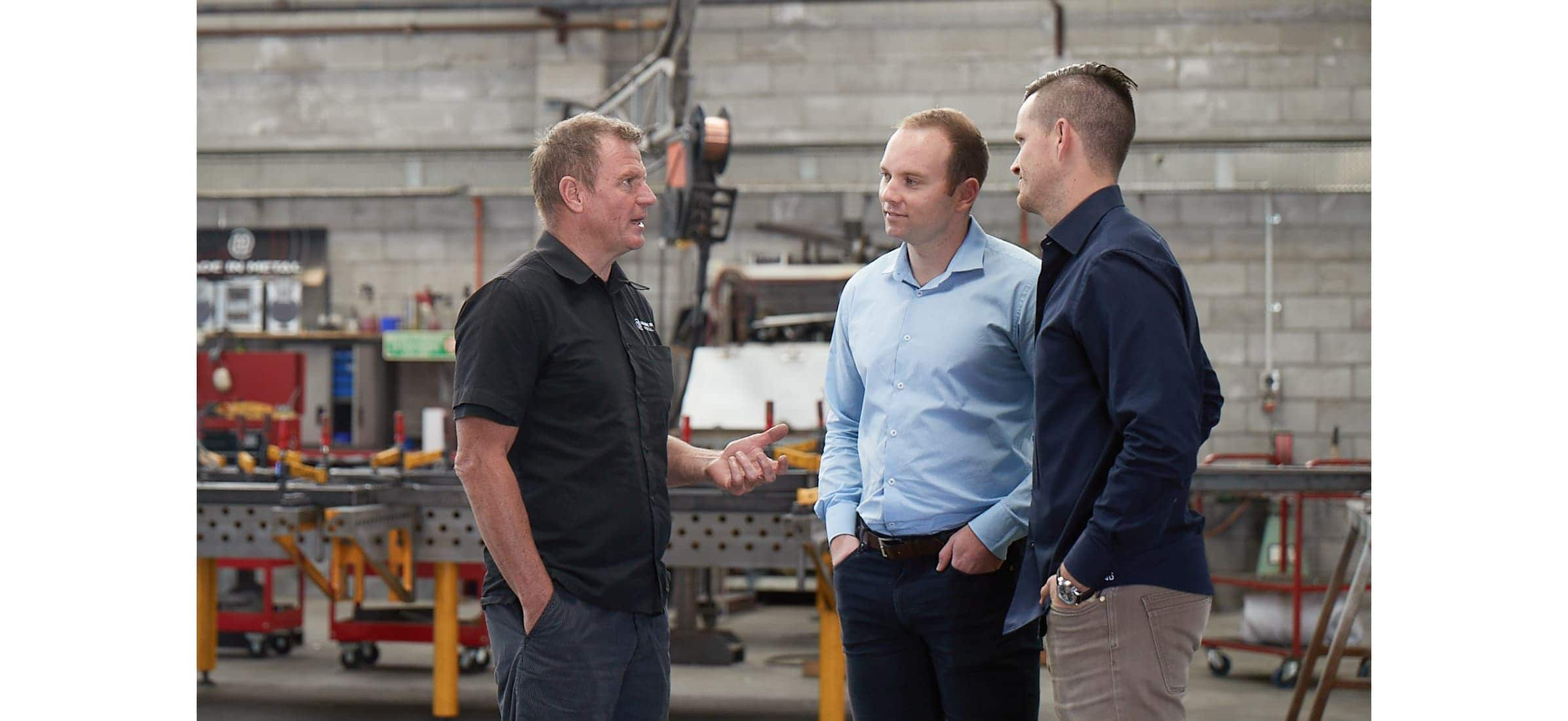 "It's about getting our clients in a room with a trusted advisor," says Nathan. "We give them the opportunity to have us, not as a business partner, but as a partner to their business. We give them the tools and the knowledge and a shoulder to cry on sometimes that they wouldn't have otherwise."
Ken recognises the impact that Nathan and the team at Maisey Harris have had on Made In Metal, both as a friend outside of work and as a reliable partner to the business.
"We've always had an accountant, but it's a totally different situation with Nathan," says Ken. "We've got someone sitting behind us, helping drive the business forward, meeting each month, and helping us reach our targets and goals."
Everything about Nathan and Peter's approach to their accounting business is to enable and support other small businesses. From their conscious decision to have fixed monthly costs instead of an hourly rate to their move into business coaching, it's all directed towards their aim of creating enduring working relationships that benefit everyone.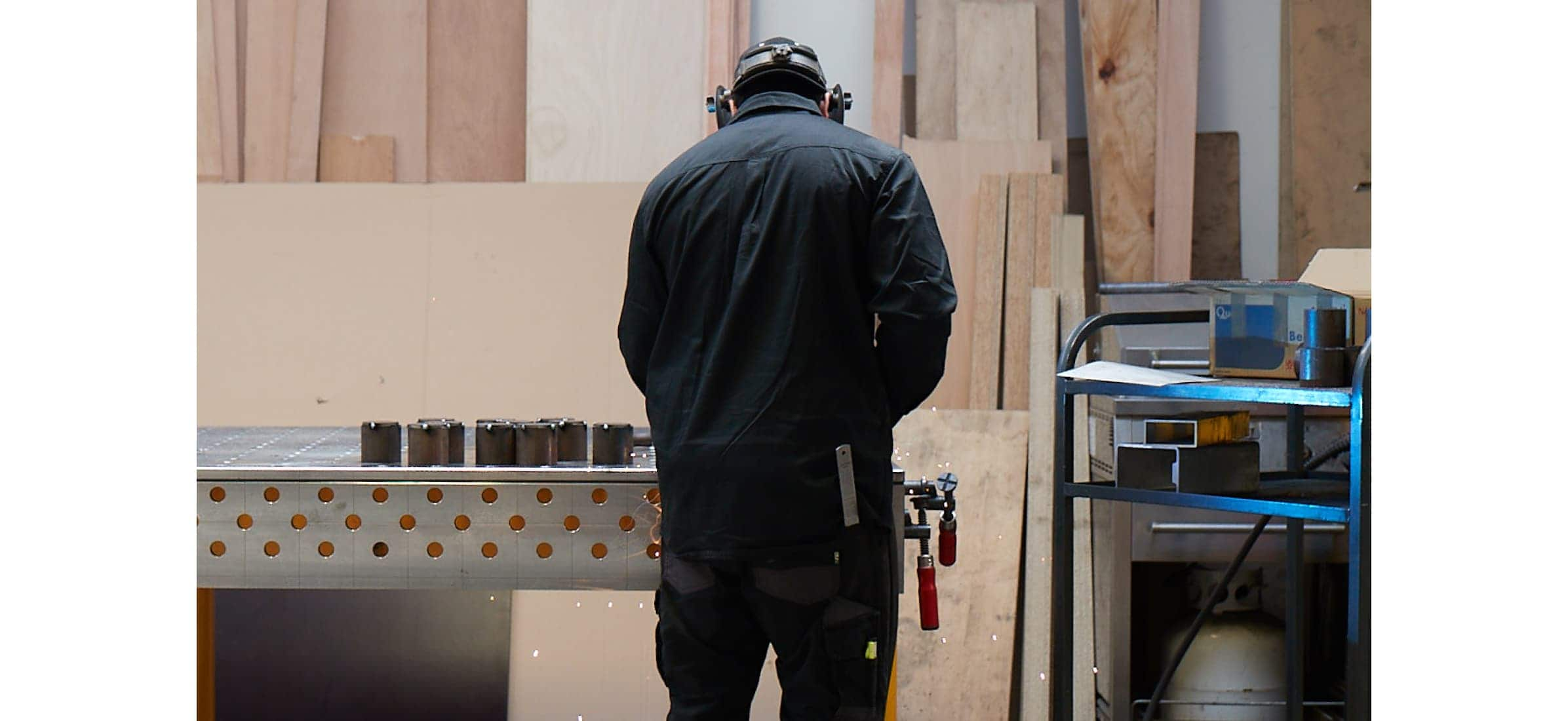 See how our accounting and bookkeeping partners are making the world a more beautiful place
See how accounting software can work for you
Become a Xero partner
Join the Xero community of accountants and bookkeepers. Collaborate with your peers, support your clients and boost your practice.