Guide
How business forecasting software will help you win clients over
All accounting is beautiful but it's forecasting that will excite clients most. Here's a great way to start.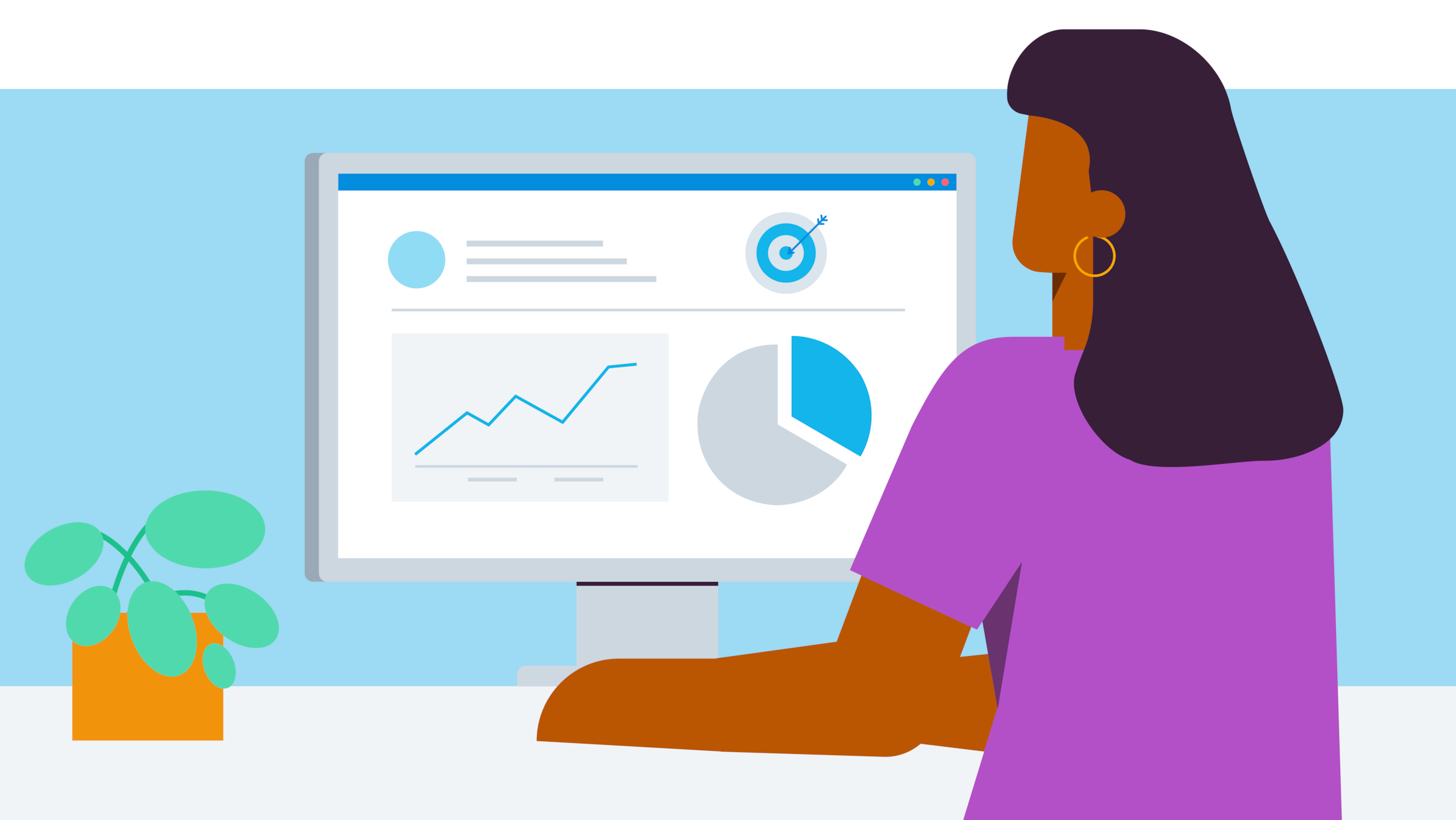 Introducing business forecasting apps
Most reporting apps come with forecasting tools that show the trajectory of the business. They're straightforward to use and produce visual projections that clients find easy to interpret.
How business forecasting software works
Forecasting apps use budget numbers, or recent actuals, from accounting software to create a draft forecast. If you have an old desktop accounting system, you'll need to transfer the data via a CSV file. But if you have online software, you can share the data with a mouse click.
The software can help you identify trends based on historic data but you, the accountant, are in ultimate control of the assumptions around growth.
What forecasts can you create?
You can create P&L forecasts and balance sheet forecasts to help your client prepare for the year ahead. As you plug in various growth scenarios, the software automatically calculates sales tax for you.
Tell the software how quickly invoices are generally paid, and it will also create a picture of cash flow. That's a great tool for small businesses who often have to worry about a short cash flow runway.
Use accounting forecasts to grow your client accounts
Business forecasting software creates user-friendly reports that are easy for your clients to understand. They're colourful and graphical, which means you can literally paint a picture of what the future looks like. That will open the door to bigger conversations like, "How do we improve this outlook?"
You can get the ball rolling by suggesting where to cut costs. Or by helping clients proactively manage cash flow issues. If they're going to have extra cash, you might suggest how best to use it (to pay off debt, or to reinvest in the business, for example). Suddenly you're acting in an advisory role.
Consider presenting clients with a few forecasts based on different assumptions. This is a great opportunity to play with key performance indicators and find out what really drives profitability in the business. Here's how forecasting apps can help your work.
1. Cover all the bases on budgeting
There are a lot of interdependencies in business. For example, you need to spend more on materials to lift production. Or you might need to pay more in commissions to support a jump in sales.
You can link these elements in your forecast so a change in one area is automatically reflected in another. That helps you make sure nothing is overlooked when planning for growth.
2. Track actuals versus budget
A budget is of most value when the business uses it to keep track of how they're doing. Is revenue where they thought it would be? Are expenses under control? A feedback loop between budget and actuals helps businesses make running adjustments, where necessary.
That's why forecasting apps are at their absolute best when linked with online accounting software. The constant flow of data between the two helps you spot problems and opportunities before it's too late. You can create a monthly report that summarises the main trends, and directs client attention where it's most needed.
3. Compare scenarios to prepare clients for the future
Because apps make it so easy to create a business forecast, there's nothing stopping you from testing a bunch of scenarios. You can create separate forecasts based on different growth rates, or staffing levels. Or you could see what happens if your client loses their biggest customer.
Running these types of scenarios helps businesses to make plans for scaling up, prepare for extreme events, and come up with contingency plans.
Accounting forecasts and recurring revenue
Most small businesses treat accounting as a retrospective exercise. They have no idea how much it can tell them about the future. This is a whole new service to sell them on. And it's relatively easy to pitch – who doesn't want to know what the future is likely to hold?
Your accounting forecasts don't have to be a once-a-year activity either. You can set up regular meetings to review budget versus actuals, update the outlook, and make course corrections.
Business forecasting software is a gateway to practice growth
Forecasting allows clients to see their business in new ways. Showing them how the year might unfold based on different scenarios can really help them make sound strategic decisions.
Most good reporting apps come with accounting forecasting tools built in. They turn out attractive, professional and instructive forecasts in minutes. And if you link them to online accounting software, they change dynamically so you can provide a running commentary for your clients.
Test it out and see how it can help grow their business and your practice.
Disclaimer
Xero does not provide accounting, tax, business or legal advice. This guide has been provided for information purposes only. You should consult your own professional advisors for advice directly relating to your business or before taking action in relation to any of the content provided.
Start using Xero for free
Access all Xero features for 30 days, then decide which plan best suits your business.