Guide
The best inventory management software for small business
Inventory management software can remove the guesswork and give you greater control of your business.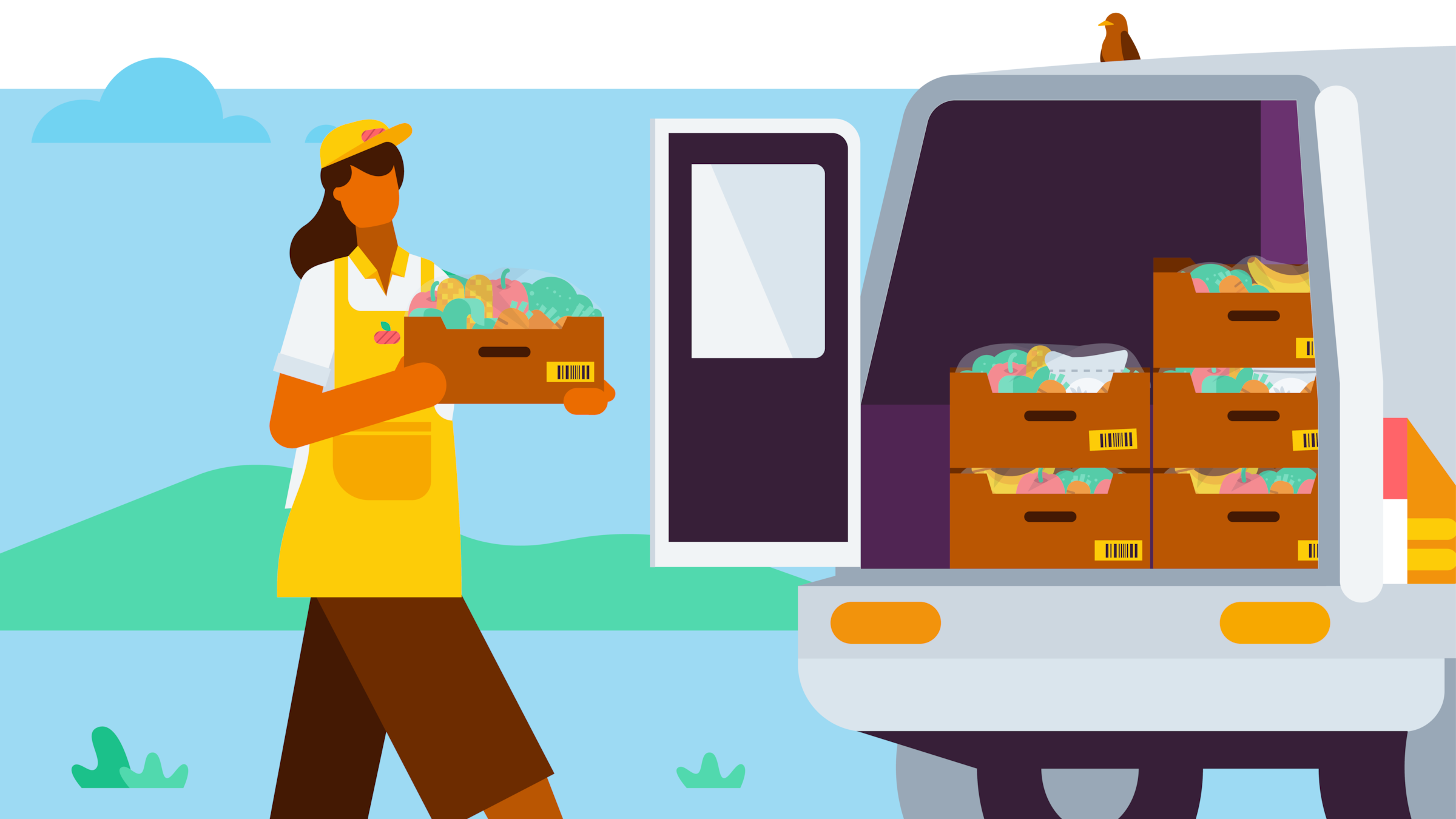 Why you need inventory management software
In retail, an accurate understanding of your inventory can make or break your business. So learning how to manage that inventory is vital.
When will an item sell out? When's the best time to restock your best selling products? How much does it cost to store products that aren't selling? You probably can't answer these questions off the top of your head – but this information is vital to the success of your business. That's why you need inventory management software, like Xero.
Spreadsheets can't handle the demands of modern inventory management
You might be tempted to manage your inventory using spreadsheets – but they weren't really designed for that.
Spreadsheets leave you vulnerable to a number of problems, because they:
take a lot of time and effort to manage

don't scale with your business, becoming large and complex as you grow

can't talk to your other systems, such as accounting or point of sale (POS) software

are slow to update, which means the data is almost always old

don't give you an overview of how your products are performing
Dedicated inventory management software doesn't have these problems.
4 reasons your retail business should use cloud inventory management software
Accurately tracking and controlling your inventory is one of the most important aspects of running a retail business. It's worth making an investment to get it right.
1. Inventory management should scale with your business
Your retail business might be small today, but your inventory will get larger and more diverse as you grow.
You might want to open another store, add new product lines, or start selling online. Modern inventory management software makes it easy to add products or sales channels. Plus they allow you to compare sales data from right across your business.
2. The cloud lets you sync with other retail software
Traditional inventory management is a complex web of ordering and receiving stock from suppliers, storing and tracking that stock, and monitoring sales. This means a lot of manual data entry into a number of systems.
When you integrate cloud inventory management software with other online products, the data can flow automatically from one system to another. So when something's sold, your POS system (or online shop) tells your:
You can also plug in other analytics and reporting tools to get a greater understanding of all the moving parts in your business.
An automated and integrated suite of systems like this is updated in real time. It's also free from manual data entry errors and gives you the tools to understand and improve every part of your business. You can also share the data with your partners and financial advisor to get their feedback and suggestions.
3. Up-to-date data helps you make important decisions
To get the most out of a retail business, you need to know your products inside out. It's not enough to know which of your products sell the most. You need to know who is most likely to purchase them, when you should order more, and how much you should keep in stock.
Cloud based inventory management systems can surface this information in real time and display it at the touch of a button. The best systems will offer analytical tools that tell you everything you need to know about your business:
Get the data: Access accurate, real-time sales data across all your sales channels

See the detail: Drill down into customer groups, product types and individual orders

Find your star products: Identify your best and worst-selling products, so you can order the right items, in the right quantities, at the right time

Run cost comparisons: See which suppliers are offering the best deal

Create reorders: Simplify stock control by automatically reordering popular products
Inventory analytics tools can provide you the insights to make faster – and better – decisions. Proper reporting can identify opportunities to reduce costs and improve your marketing.
4. Manage your inventory on the go
With cloud based inventory management software, you can access your inventory data from anywhere, at any time – all you need is an internet connection. Having mobile access to your inventory is crucial if you want to expand your retail business. You can receive notifications, check stock levels, and reorder products from the road.
As your business grows, you might look at opening new stores. This means new inventory management challenges – you'll have to monitor the inventories of multiple stores and online sales channels. But with the right software, managing the inventory for five stores is much the same as managing the inventory for one.
Finding inventory management software
For cloud-based inventory management software that integrates with accounting software and other apps such as POS, staff management and analytics tools, check out the Xero App Store.
Let software handle the boring stuff
As the owner of a retail operation, your time is wasted if you're distracted by entering numbers into spreadsheets to manually track your inventory. Cloud-based inventory management software can do all of this for you, leaving you free to concentrate on growing and marketing your business.
With the right inventory management system in place, you can focus on what's important. Automated inventory control leaves you free to do what you're best at: building your business and delighting your customers.
Disclaimer
Xero does not provide accounting, tax, business or legal advice. This guide has been provided for information purposes only. You should consult your own professional advisors for advice directly relating to your business or before taking action in relation to any of the content provided.
Download the guide to

inventory
Learn the strategies and techniques behind successful inventory management. Fill out the form to receive our inventory guide as a PDF.
Start using Xero for free
Access all Xero features for 30 days, then decide which plan best suits your business.