Free construction quote template
Download this free construction quote template and go land that next job. Or try Xero accounting software for free.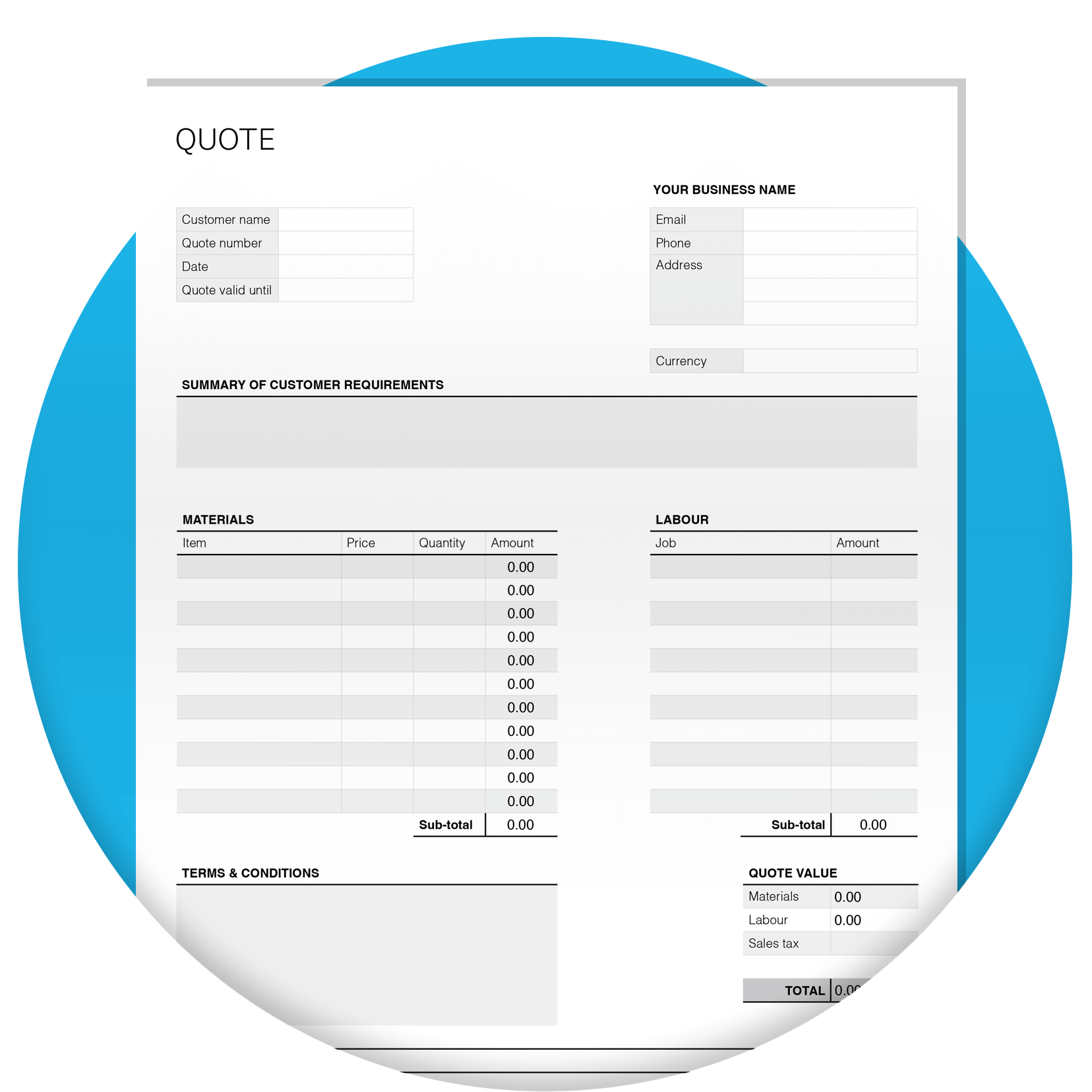 Download the free construction quote template
Fill in the form to get a construction quote template as an editable PDF. We'll also link you to a guide on how to use it.
Getting started with the construction quote template
Break down time and materials in as much detail as you like then add prices and you're done. For more on how to use this construction quote template, see our how-to guide (we'll send the link along with the template).

how-to guide

Add the amount of tax (if any) to the appropriate box. If there's no tax, just leave blank.

Use the blank fields to spell out important things like when you will expect to be paid. There may be a schedule of part-payments or discounts. Also make a note of any work the client has to do before you can get started. Now let's get this quote out the door. Good luck!
Go from quote to invoice in one smooth move
Create your quotes in Xero and convert them into invoices when you win the job. You can even track time and materials as the job unfolds.
Send online quotes that customers can click to accept

Instantly convert your quote to an invoice at billing time

Track actual time and costs to help avoid budget blowouts
Check out Xero projects
Disclaimer
Xero does not provide accounting, tax, business or legal advice. This template has been provided for information purposes only. You should consult your own professional advisors for advice directly relating to your business.
Start using Xero for free
Access all Xero features for 30 days, then decide which plan best suits your business.