Chapter 4
The recruitment process
Now the applicants are lining up. So how do you sort through them all and select the best fit for your business?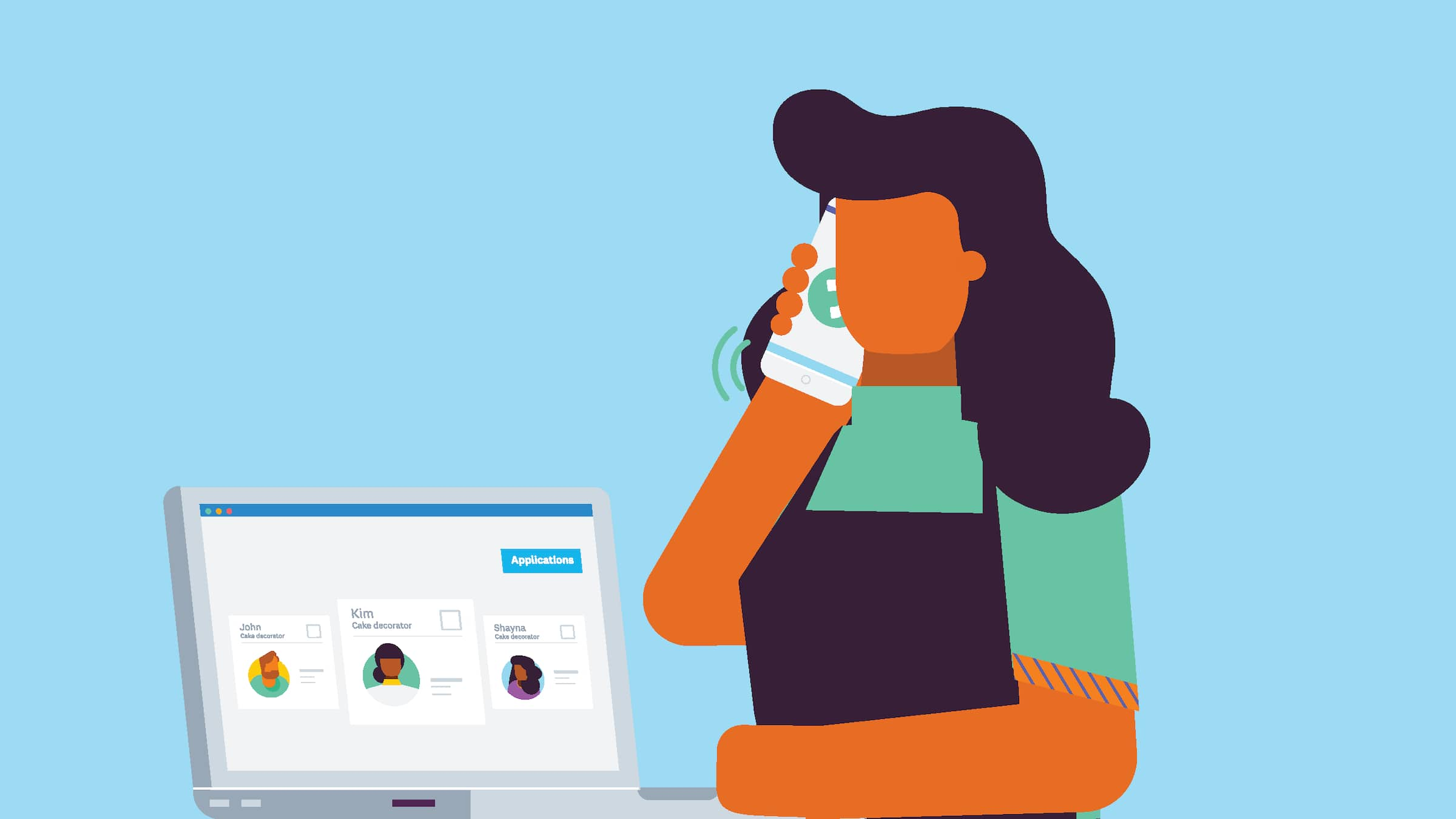 1. Create a set of criteria based on your job description
Use the job description to create a list of must-have attributes. Make a second list of nice-to-haves, which can be a tiebreaker when choosing between candidates with similar skills or experience.
Find the two to three people who measure up best. Keep your shortlist short, or else it will bog down your recruitment process. Send a thank you to those who didn't make the cut.
Decide how long interviews will take, and pick out your questions. Besides asking about skills and experience, you might also ask them:
about their strengths and weaknesses

how they deal with challenging situations
Stick to the job criteria when assessing candidates. Avoid putting too much stock in how you hit it off during the interview. That personal connection is important but it's hard to truly judge character in such a short window of time. Involve other employees or business partners in the recruitment process if they'll be working with the new hire.
Small businesses often overlook this part of the recruitment process, which isn't a good idea. It takes no time to call a past employer and check that your preferred candidate is as good as they say they are. One of the most telling questions you can ask is if they'd hire the person again.
Draw up an employment agreement and make an offer that includes:
whether employment is casual, fixed-term, full-time, part-time or permanent

start date (and end date for fixed-term employment)

entitlements such as leave and holidays, holiday work pay, and more
Let them know when you'll need their decision, but give them enough time to consider your offer and to seek independent advice about the agreement.
This is not necessarily the end of the recruitment process. Candidates don't always accept the first offer. Be open to a negotiation.
Disclaimer
Xero does not provide accounting, tax, business or legal advice. This guide has been provided for information purposes only. You should consult your own professional advisors for advice directly relating to your business or before taking action in relation to any of the content provided.
How to hire employees
Hiring help can improve your business, and your lifestyle. But it's a big process. Here are the main things to keep in mind.
Download the guide to

hiring

employees
Learn how to hire employees and how to handle the admin that goes with it. Fill out the form to receive this guide as a PDF.
Start using Xero for free
Access all Xero features for 30 days, then decide which plan best suits your business.