Melanie of Training and Beyond built a strong bookkeeping career
Read how worm farmer Melanie Morris launched her successful bookkeeping career. (7 min read)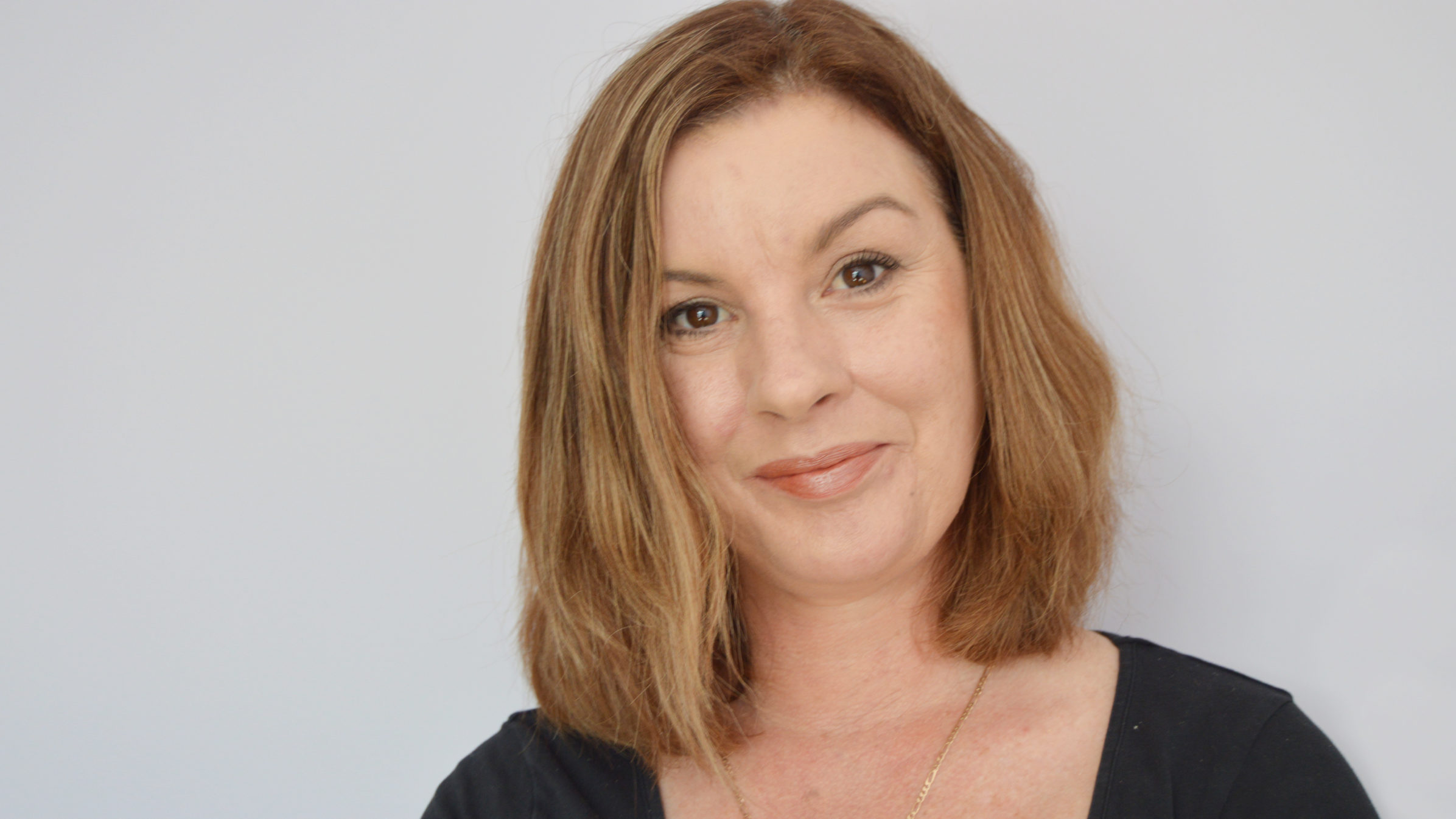 Melanie Morris is a people person. She loves meeting people, learning about them, and doing business with them. Most of all she loves seeing them succeed. Melanie has been lucky enough to work with people in many different industries.
She's been a ballet dancer, a recruitment consultant, and a worm farmer. Her varied work experience means she understands the struggles many small-business owners face, and this has helped her build a successful bookkeeping career.
Melanie was the founder of Bookkeeping and Beyond and is the founder and director of its sister company Training and Beyond. She's also the founding president of the New Zealand Bookkeepers Association, and Xero's head of New Zealand bookkeeping. She believes bookkeeping is steadily growing as a profession, and people with varied working backgrounds are the perfect fit for the industry.

From ballet dancing to office management
When Melanie finished high school, a bookkeeping career was the last thing on her mind. "Much to the horror of my parents, I didn't go to university. Instead I decided to join a ballet company," she says.
She was involved in a number of large ballet productions, but soon moved into full-time work at a coach line travel company. Starting as a reservations clerk, she quickly worked her way up to being office manager.
As office manager, Melanie was responsible for most of the cash handling, including the till, cash floats and wages. "In those days we dealt with a lot of cash. On wage day, we'd walk back from the bank with cash to pay the staff. Imagine that – me walking along with thousands of dollars in a little bag!" This was Melanie's introduction to financial management – but it would still be a long time before she began her bookkeeping career.
Founder of Bookkeeping and Beyond Founder of Training and Beyond
Christchurch, New Zealand
Bookkeeping for small businesses
Recruitment consultant, worm farmer, medical centre practice manager, polytechnic tutor
Moving into the recruitment industry
After a few years working for the coach line, Melanie decided to fulfil her dream of international travel. At just 21 years old, she moved to the UK and started working part-time in a bar in London. However, she wasn't earning enough there to make a proper living so she moved to Manchester to try her hand at something new – but struggled to find employment.
She phoned a local recruitment agency twice a day looking for more stable work, but with no luck. When she finally ran out of money, Melanie had a tough decision to make. "I was down to my last two pounds – which was really awful because I couldn't decide between calling the recruitment agency one last time, or just buying a bottle of cider," she laughs.
With the last of her money, Melanie phoned the agency one more time. "The agency got so sick of me calling they finally said 'Why don't you just come in and do some filing!'" she recalls. She borrowed money to travel to the agency the next day. Over the next few years, she worked her way up to become a recruitment consultant focusing on temporary recruitment.
The similarities of recruitment and bookkeeping
A few years later, Melanie returned to New Zealand. She found a job at another recruitment agency that specialised in IT, but didn't have a temp division. She learned a lot about tech and computers, but temporary recruitment remained her specialty. Before long the agency asked her to open a temporary division, which she called Temporarily Yours.
Melanie's work in the recruitment industry was an important step in building her bookkeeping career. "In a strange way recruitment was very similar to bookkeeping. I would interview people, figure them out, talk to clients and make a match. It's very process-oriented. You have to work hard to achieve the right outcome for the people you're working with."

While working at the recruitment agency, Melanie became enthusiastic about gardening and started researching how to improve her soil. She stumbled upon composting worms as the answer. After ordering her first batch of worms, she was hooked – she decided to start her own business raising and selling worms.
"I went down to the local bar and announced to anyone that would listen that I was going to be a worm farmer! I was very excited," she laughs. As luck would have it, there was a journalist at the bar, who decided to write an article on Melanie in the local newspaper.
Not long after, three national television news agencies heard about the story and wanted to interview Melanie. "When they asked to interview me I hardly had any worms yet!" she recalls. "The same worms were brought out for each interview and then carefully put back. I remember thinking 'please don't die guys!'"
The exposure in the news helped promote her business and get it growing. "The orders started pouring in and I still only had a handful of worms!" she says. Melanie's little worm farm eventually started distributing to garden shops and schools.

Juggling three jobs with starting a family
Melanie left the recruitment agency after four years to try her hand at something new.
She studied finance and accounting at polytechnic, and did some accounting work for a concrete-cutting company. She later worked as the practice manager at Moorhouse Medical, a large medical centre in Christchurch, New Zealand. But the worm farm remained her passion.
As the popularity of her worm farm grew, Melanie started giving presentations at kindergartens and garden stores. This sparked an interest in public speaking and education. She soon started tutoring medical reception and medical management software at the local polytechnic. She was still practice manager at the medical centre at the time, so she taught night classes. She was also still running the worm farm. "I was so busy. It was mad," Melanie recalls.
Melanie somehow managed to juggle three jobs – until she became pregnant. "I found it a bit hard to work at the medical centre, and work at the polytechnic, and run the worm farm with this huge belly thing happening!" she laughs.
After taking some time off for maternity leave, she returned to all three jobs while raising her son. Three years later she finally reached her tipping point when she became pregnant with her second child. "That was too much for me. I couldn't possibly do everything."
Starting a bookkeeping career from home
Melanie started a family business with her husband so she could work from home while raising her kids. But it didn't go as smoothly as they expected. "About two years in, we decided to close the business and end the marriage," she says. Melanie was unsure of what to do next. "I remember thinking 'Oh my god, what do I do now?' I was at home with a mortgage, on my own with two kids in nappies."
Melanie realised she could work as an independent bookkeeper from home. She called an old colleague from the medical centre who put her in touch with her first clients. With nothing more than a computer and a fax machine, she took the first steps.
Melanie did bookkeeping from home while she looked after her kids. She wouldn't see clients in person because she was so busy raising her two children. "That was how my virtual bookkeeping office started – because I couldn't really see anyone in person." Half a year after starting her business, Melanie moved into a small office as the business began to take off.

Diverse backgrounds make for great bookkeepers
Bookkeeping is still a relatively new profession, and Melanie has noticed that many bookkeepers have varied work histories.
"We weren't really in a specific role before – not a dentist, not a hairdresser – we just put our hands to anything. But bookkeeping has become a real profession now. I think we can expect to see people learn about it more at school, and possibly choose it as a career," she says.
"There are professional bookkeeping courses and certificates available now, which means a bookkeeping career is a real option for school leavers, or for people looking to upskill or change careers."
Melanie is a people person. And despite the many challenges she's faced in starting her own business, she loves what she does. "Even if your client's marriage is on the rocks, their accounts are terrible, the tax authority is chasing them and their business is falling apart, you can be there to help. Actually helping people is what gives me the buzz – helping people and making a difference."
See how our accounting and bookkeeping partners are making the world a more beautiful place
See how accounting software can work for you
Become a Xero partner
Join the Xero community of accountants and bookkeepers. Collaborate with your peers, support your clients and boost your practice.