Guide
Online reputation management for small businesses
Word of mouth can make or break a business. Especially if you're online. Learn how to put your best foot forward.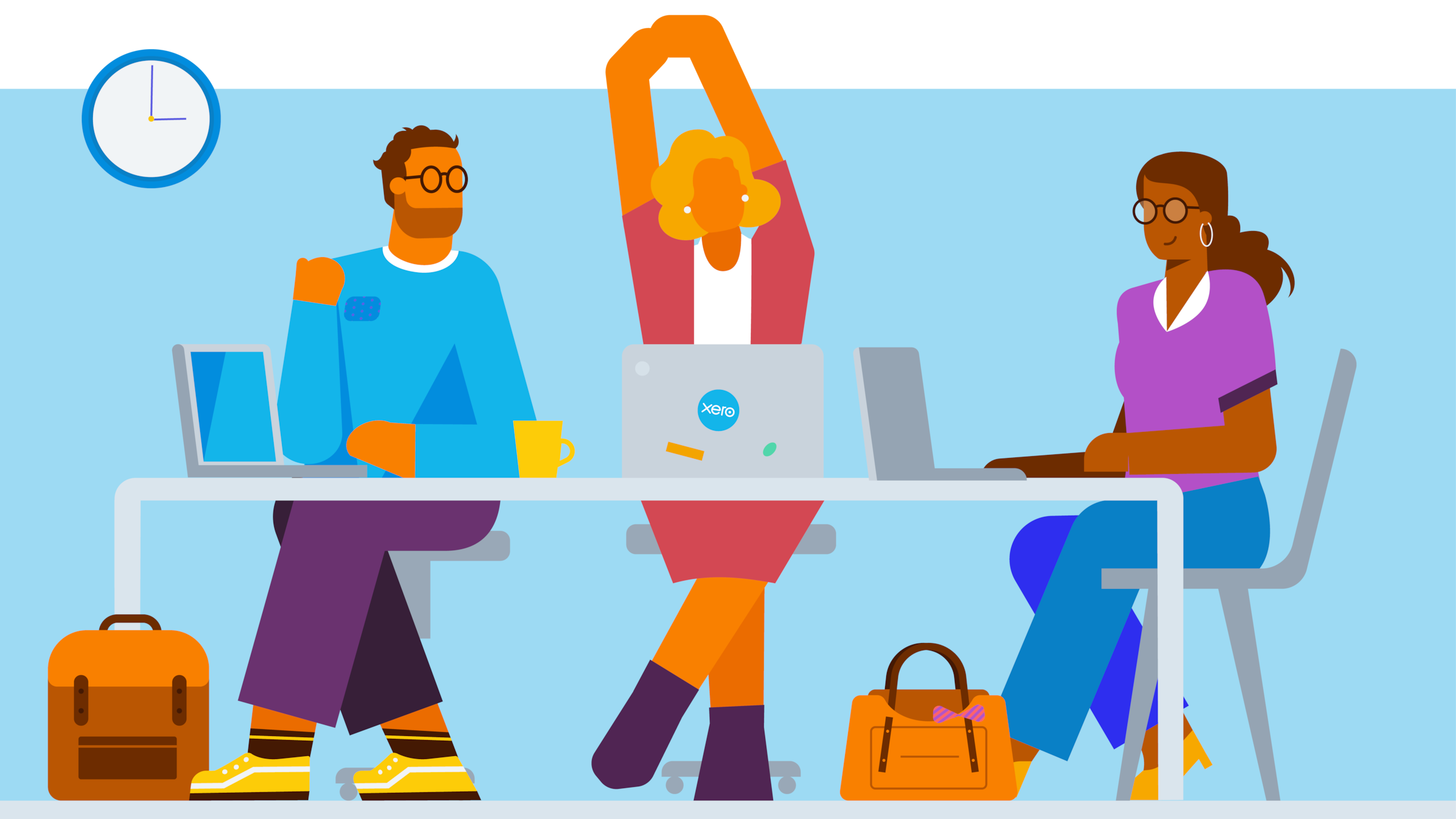 What's your online reputation?
Whether it's good or bad, there will be a buzz about your business online. It could be a customer review or an email between a customer and a prospect.
Online reputation management can be broken down into three areas:
how to get the best possible reviews (and mistakes to avoid)

how to respond to reviews (good or bad)

how to get referrals (for service businesses)
Let's take a look at them.
How to get good customer reviews
The easiest way to get good online reviews is, of course, to do a good job.
For retailers, that means sending products that meet customer expectations. Marc McKeown and Shaheman Farid both consult to ecommerce businesses and they recommend the following measures to avoid the most basic disappointments.
Put an accurate description with each item in your shop so people know what they're buying

Give sizes in centimetres (or inches) instead of vague categories like small, medium and large (or S, M and L)

Explain your shipping times and costs upfront

Include a page with your returns policy

Run quality checks on items before shipping

Package items so they arrive in good condition
"Put some of your story into the way you box things up," adds McKeown of FortBrave. "Or use recycled packaging. Those touches can help create a really positive first impression that generates good reviews and even social sharing."
Service businesses generally have complex customer relationships where more things can go wrong. But being respectful and responsive always goes a long way towards managing your online reputation for the better.
How to respond to reviews – good or bad
Online reviews can have a big influence on target customers. The review itself tells them a lot and how you react to the review is also revealing. Farid says responding to reviews is a key part of online reputation management.
"Engage with reviews, whether they're good or bad," he says. "Thank people for positive feedback, but acknowledge bad reviews too. A constructive reply shows that you care and are committed to being better."
Ignoring a bad review, on the other hand, suggests you're not bothered about it.
In the early days of business, there may not be many reviews and you probably won't mind responding to them personally. But the work will grow. Software and professionals can help you stay on top of your online reputation management.
Getting referrals is often thought of as a networking thing - something you work on during face-to-face meetings. But they're just as important to online businesses. Michael Yared's app-development agency, Echobind, often meets clients just twice in person, yet he says referrals are critical to their pipeline of new work.
"We keep a family tree that shows how projects are related to each other, and how one referral led to another. We have some jobs going right now that we can trace back four generations. We do SEO and attend trade shows but referrals are by far our biggest source of work."
Creating positive experiences
Customer satisfaction is a key to getting referrals. And online service providers achieve that the same way as in-person service providers - by giving that little bit extra.
Olivia Park provides fitness, nutrition and wellbeing coaching to clients through a combination of group and one-to-one training sessions. It's all done online. Yet she finds the time to go above and beyond for her clients.
The best way to get referrals
Apart from doing a good job for clients, Yared says the best way to get a referral is to ask for it.
"We've had happy clients who didn't think to recommend us for another project in their company because it simply didn't occur to them. We don't leave that to chance anymore. It's part of our formal project closing. If we enjoyed working with someone, we'll ask them to refer colleagues or friends like them."
Disclaimer
Xero does not provide accounting, tax, business or legal advice. This guide has been provided for information purposes only. You should consult your own professional advisors for advice directly relating to your business or before taking action in relation to any of the content provided.
Start using Xero for free
Access all Xero features for 30 days, then decide which plan best suits your business.