Free balance sheet template
Download a balance sheet template for your business. And learn how Xero software can make reporting easier.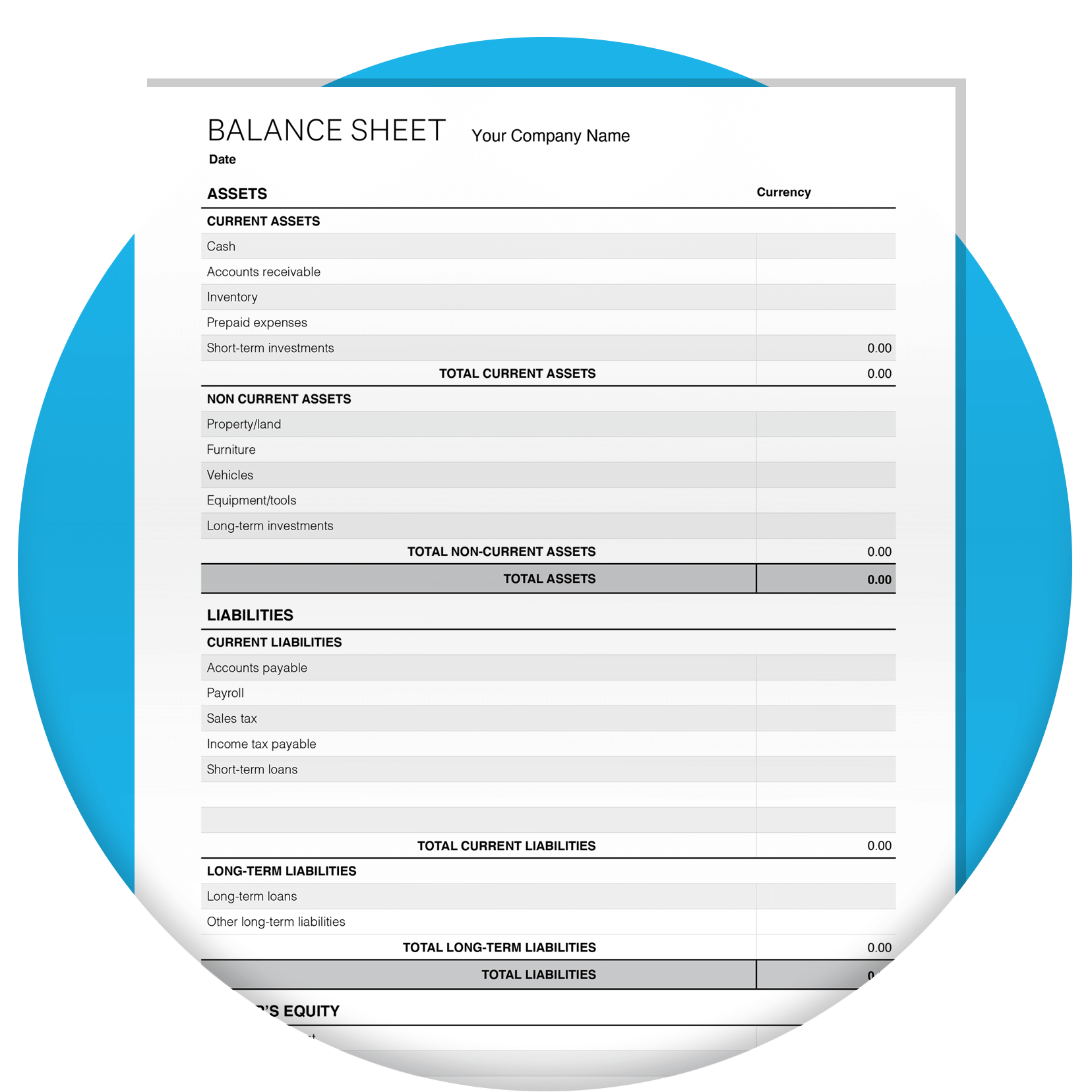 Download the free balance sheet template
Fill in the form to get a balance sheet template as an editable PDF. We'll throw in a guide to help you use it.
This balance sheet template comes with a how-to guide that includes an example of how to fill one out. In short, you'll note down what the business owns under assets and what it owes under liabilities. Then you can compare the two to see where the business stands.

A balance sheet is a summary of the financial state of a business. It will tell you if it's solvent, and it helps determine the value of the business. Plus it's a good way to keep tabs on debts.

Balance sheets are tricky. Missing off an asset or liability can really throw out your results. It's a good idea to connect with an accountant or bookkeeper when filling out a template like this. You can find one in our directory.

Find an advisor
Make balance sheets better
Set up Xero to capture your financial data and it'll create a balance sheet whenever you need one.
Create up-to-date reports at the press of a button

Format them the way you like

Share them online with your accountant, bookkeeper, and business partners
Check out Xero reporting
Disclaimer
Xero does not provide accounting, tax, business or legal advice. This template has been provided for information purposes only. You should consult your own professional advisors for advice directly relating to your business.
Start using Xero for free
Access all Xero features for 30 days, then decide which plan best suits your business.