Dan from Penny Farthing Dan is reviving a lost craft
Dan Bolwell is bringing a 19th century racing bike into the 21st century, and creating a lasting legacy.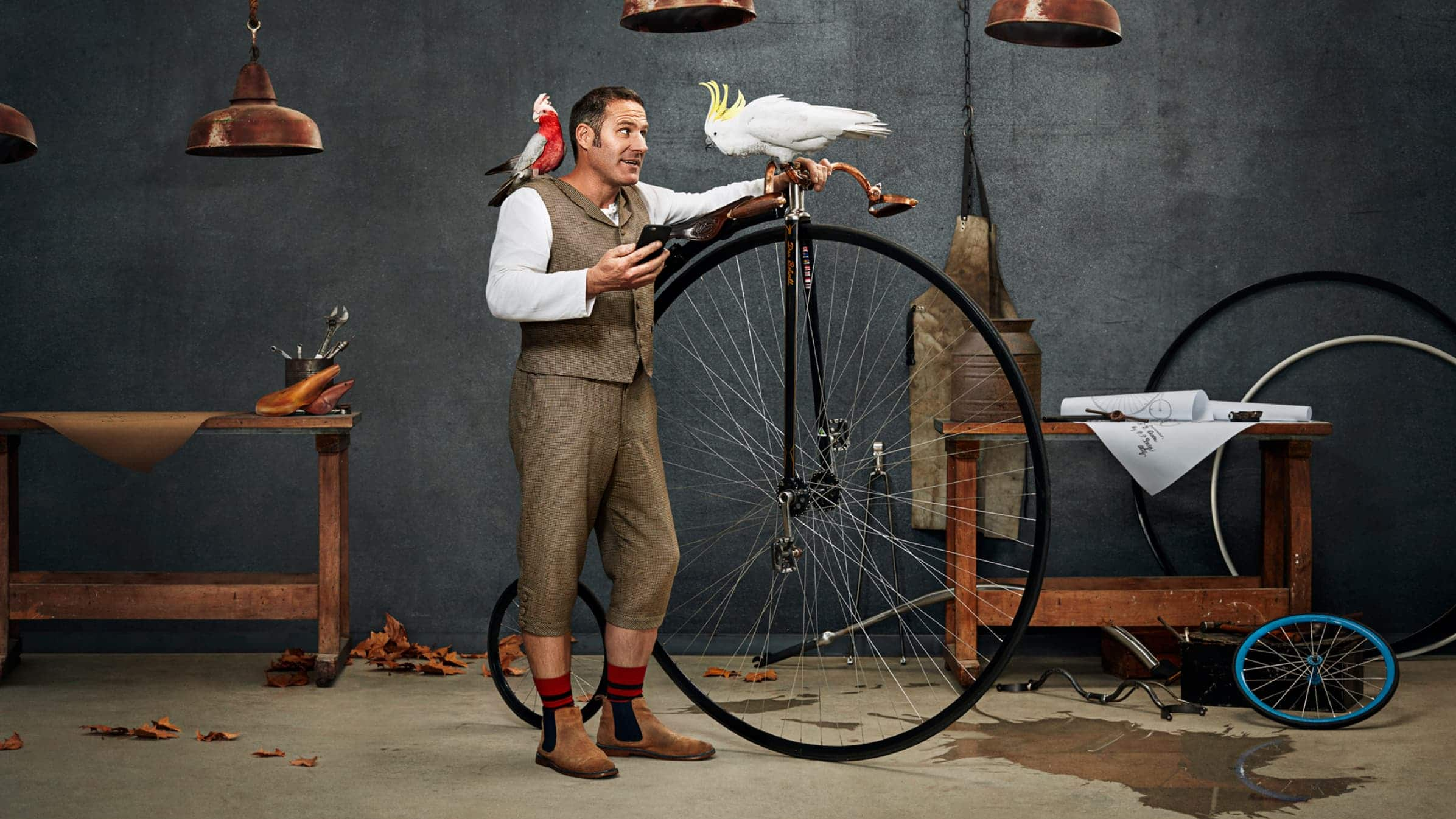 Dan Bolwell builds his bikes for high-speed, long distance racing, with all the passion and engineering of someone preparing for the Tour de France. Except, you're unlikely to see one of Dan's bikes in the 21-day tour, unless it's being ridden by an enthusiastic spectator.
The iconic penny-farthing bicycle, created in the late 1800s, first came to Dan's attention when he found a picture of one in an encyclopaedia as a child. It struck a chord with him, and was the beginning of a lifelong fascination.
"It's all just about engineering, design and being able to go fast and cover long distances," says Dan. "At the time, it was the fastest thing on the road – these things could do 50-55km an hour. That evoked a lot of passion in me, I wanted to ride one of these things."
Dan fine-tuned his skills working in an engineering shop as a teenager and began building his first penny-farthing bikes when he was working on the family farm. He noticed there was a gap in the market for high-quality, accessible racing bikes, so Dan set out to fill that need with his business, Penny Farthing Dan.
Creating a lasting business
Sustainability and ethics are at the core of Penny Farthing Dan. Creating a superior, long-lasting product is key to Dan's values – and something that he identifies as his point of difference.
"Sustainability is linked in at every level," says Dan. "The bikes are built to last long past my lifetime. I think that far ahead and I expect them to well and truly outlast me."
And this means doing things properly. Whether that's complying with world standards so he can export his bikes globally or ensuring that the materials he purchases are of the highest quality.
"It's really just rethinking how you approach things. We've got to shift our thinking from price to value," says Dan. "What we don't realise as a society is that if prices are pushed down then something has been sacrificed in the background."
Dan started future-proofing the business from the outset, planning for the next 10 years rather than the next 12 months.
"Being committed to something shows solidarity and reliability," says Dan. "If my customers know I'm going to be here in 20 years time, it gives them so much more confidence in the product and there's a lot more accountability."
Managing the business from anywhere
While working on the family farm, Dan started looking for an accounting platform that fitted better with his lifestyle.
"I set out to find something that I could do sitting at a cafe, waiting for a flight somewhere or just in those little spare moments we have during the day," says Dan. "I can do pretty much everything from my phone whenever I want."
Unlike a lot of businesses that rely on a monthly cash flow, Dan works on an annual cycle, so one of the benefits of Xero is being able to benchmark his accounts against previous years.
"The reports mean I can constantly compare with previous years," says Dan. "And being able to reconcile easily and quickly is the best, most used feature for me."
Dan's lack of time is his biggest inhibitor, so the ability to do everything himself in a time frame that suits him is a huge benefit.
"I'm thinking about stuff 24 hours a day, so I just look for systems that fit well with that," says Dan. "Xero pretty much nails it, there's nothing I can't do on it. It's just been fantastic."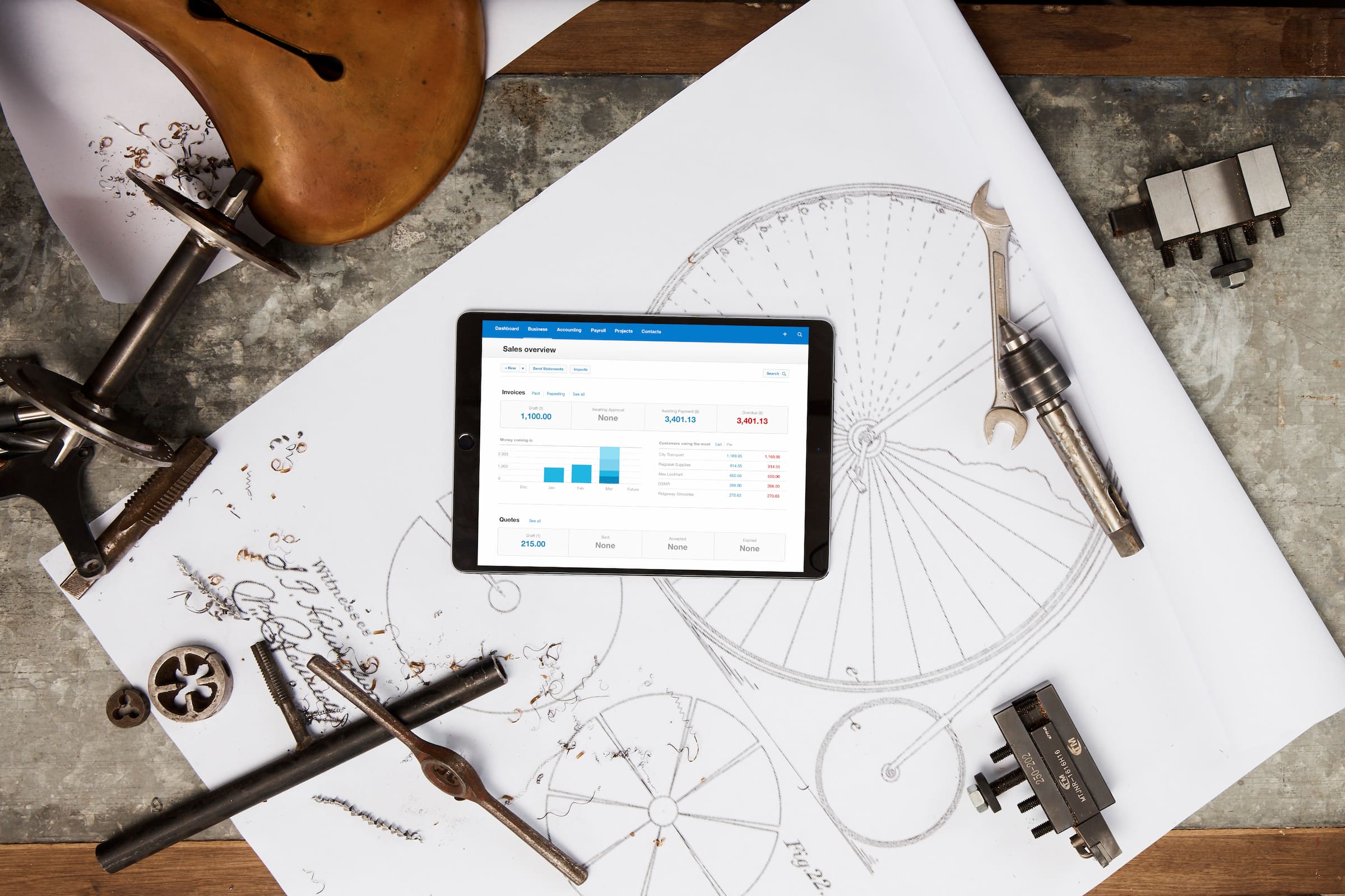 Building a supportive community
Over the last five years, Dan has been instrumental in building a supportive penny-farthing community. He organises regular rides – from a casual 15km ride dressed in period costume to 80km sprints down Beach Road.
"There's sheer delight in introducing riders to each other and seeing the great friendships that are formed," says Dan. "Quite often I'll sit there at one of these events and just think how lovely it is to see these friendships."
And because Dan ships his bikes to 15 different countries, he's been able to connect people across the globe as well.
"There are connections everywhere you go," says Dan. "It just extends through everybody and that's the really lovely side of it. That after sales friendship and support – that's my greatest reward."
See how our customers are making the world a more beautiful place
See how accounting software can work for you
Start using Xero for free
Access all Xero features for 30 days, then decide which plan best suits your business.