Guide
Why use accounting software for your retail business?
Good accounting software can make life easier, helping you manage jobs like inventory, payroll and taxes.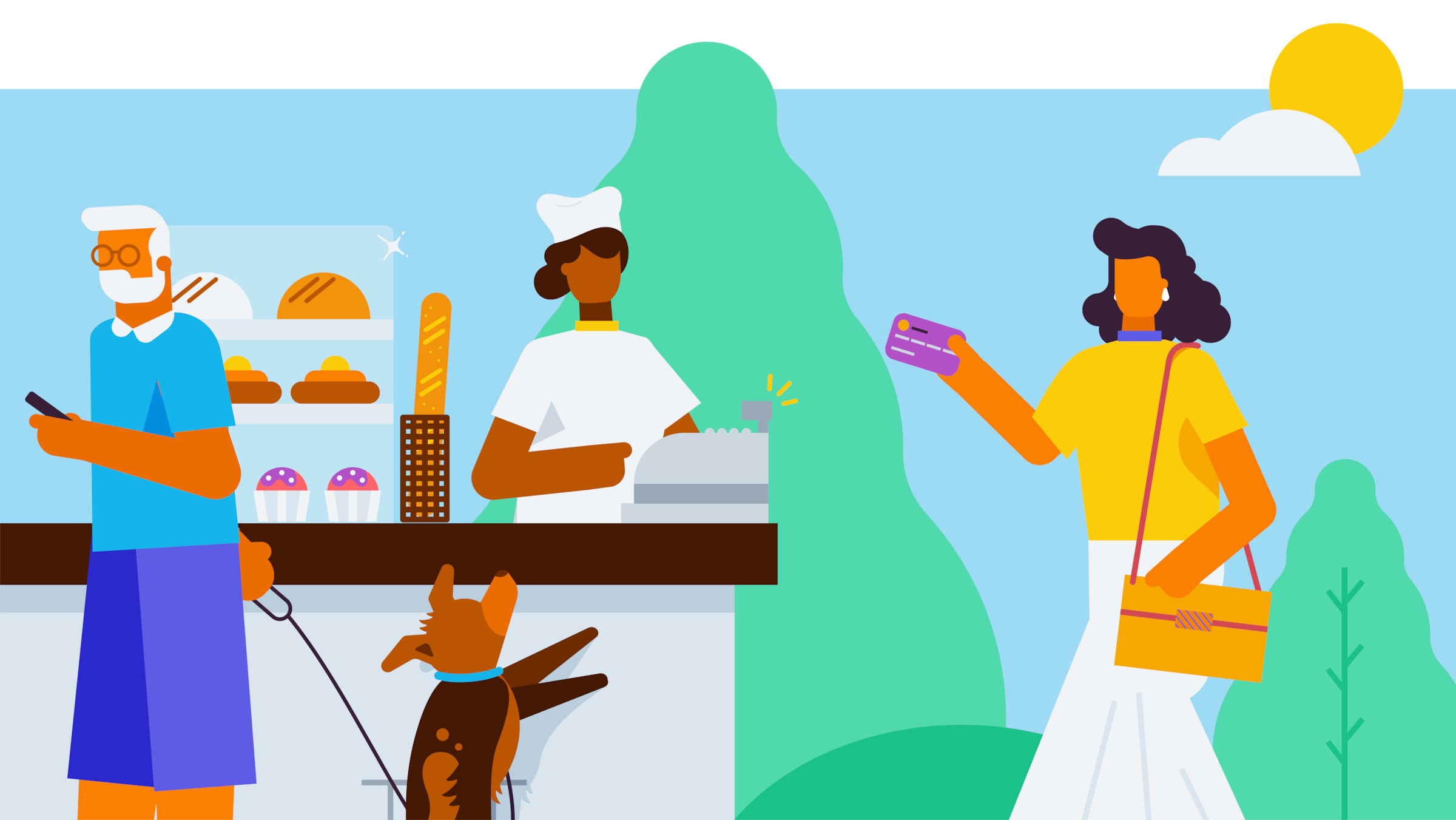 Retail is about record keeping
As any retailer knows, success involves more than just exchanging goods for money. You need to understand product merchandising, advertising and marketing, stock control, customer service, market research, supplier negotiation and more.
And then there's the accounts. Cash flow, payroll, taxes, ledgers and so on, all have to be tracked carefully. With money coming in and going out all the time, you won't want to let anything slip through the cracks.
All of this means that you can't run a successful retail business without keeping detailed records. And that's where good quality accounting software can help.
How retail accounting software can help
Accounting software isn't just for accounts. Today's accounting software can be connected to lots of other apps. That gives you potentially hundreds of joined-up tools to help you manage your retail business.
When deciding which accounting software to buy, here are a few points to consider:
Was it designed with retail in mind? Does the software work well for retailers? Read the online forums and specifications carefully.

Does it have multiple access levels? It's best to have different levels of permissions for owners, managers and others with special authorisation. You won't want everyone on the shop floor having full access to your accounts.

Can it record transactions and manage payroll? Nearly all accounting software handles transactions, but payroll might only be available as an upgrade. Check before you buy.

Can it track inventory? Some do, others don't but can be seamlessly linked to add-on apps that can. Do your research, as this is a useful feature for retailers.

Is it cloud-based? If so, it'll give you access to your accounts from anywhere at any time, lower support costs, automatic backup and easy connection to other apps.

Is it scalable and extensible? Scalable means it will grow as your company does, letting you add new users when you need to. Extensible means you can add new features to the software just by purchasing new add-on business apps.
Whichever retail accounting software you choose, be sure to keep all your important information safely archived. This includes sales records, loan statements, bank information and tax data. You'll need it all for your tax returns, and also if your business is ever audited.
12 top tips for successful retail accounting
Using your retail accounting software regularly, as part of your daily business operations, will help you get the best out of it. Here are some practical tips:
1. Keep a record of every transaction
Every sale, every purchase, every employee payment, every tax bill. Record them all, to build up a clear picture of your business.
Check all transactions regularly (ideally once a day) and make sure the numbers add up. Either do this yourself or have a bookkeeper do it for you.
3. Review the difference between money coming in and money going out
Because that difference is your profit or loss. Keep a close eye on this to see how your business is performing on a day-to-day basis.
4. Collect all required tax information
And make backups. Check local laws for the information you're required to hold for tax and payroll purposes. Make sure it's stored securely.
5. Ensure ledgers are properly defined
Set up the right ledgers in your accounting software – ask an accountant to help here if necessary.
Move your receipts from sales and purchases into your ledger. Do this every day if possible, or at least three times a week. You won't want to fall behind, especially if business is booming.
7. Get an outside perspective
Have your financial advisor or accountant review your ledger once a week or once a month. It's important to identify discrepancies or a shortage of cash flow as soon as possible.
Leverage your accounting software's powerful features. The best retail accounting software can generate useful reports to help you understand how your business is running.
It's important to keep paperwork such as receipts and invoices, along with payment notifications for inventory or payroll.
10. Keep business separate from personal
Have separate bank accounts for business and personal finances. Consider setting up separate bank accounts for expenses and incoming revenue too. That may seem like extra hassle, but it could make it easier to notice discrepancies.
11. Remember to file tax returns
Keep on top of government deadlines for tax returns, employee tax returns and all other necessary reporting. See government websites for key dates.
Set up processes and controls to check your cash flow on a frequent basis. Share this information with a trusted advisor, such as your accountant. Don't let a cash shortage take you by surprise.
Technology is enabling retailers to manage their bottom line better. With all the numbers at your fingertips, good accounting software can draw up reports and presentations that will help you see exactly how your business is performing.
So don't get left behind. The right retail accounting software will help you keep your finger on the pulse of your business and meet your customers' ever-changing needs.
Disclaimer
Xero does not provide accounting, tax, business or legal advice. This guide has been provided for information purposes only. You should consult your own professional advisors for advice directly relating to your business or before taking action in relation to any of the content provided.
Start using Xero for free
Access all Xero features for 30 days, then decide which plan best suits your business.