Free cash flow statement template
Download a free cash flow statement template for your business. And learn how Xero software can make reporting easier.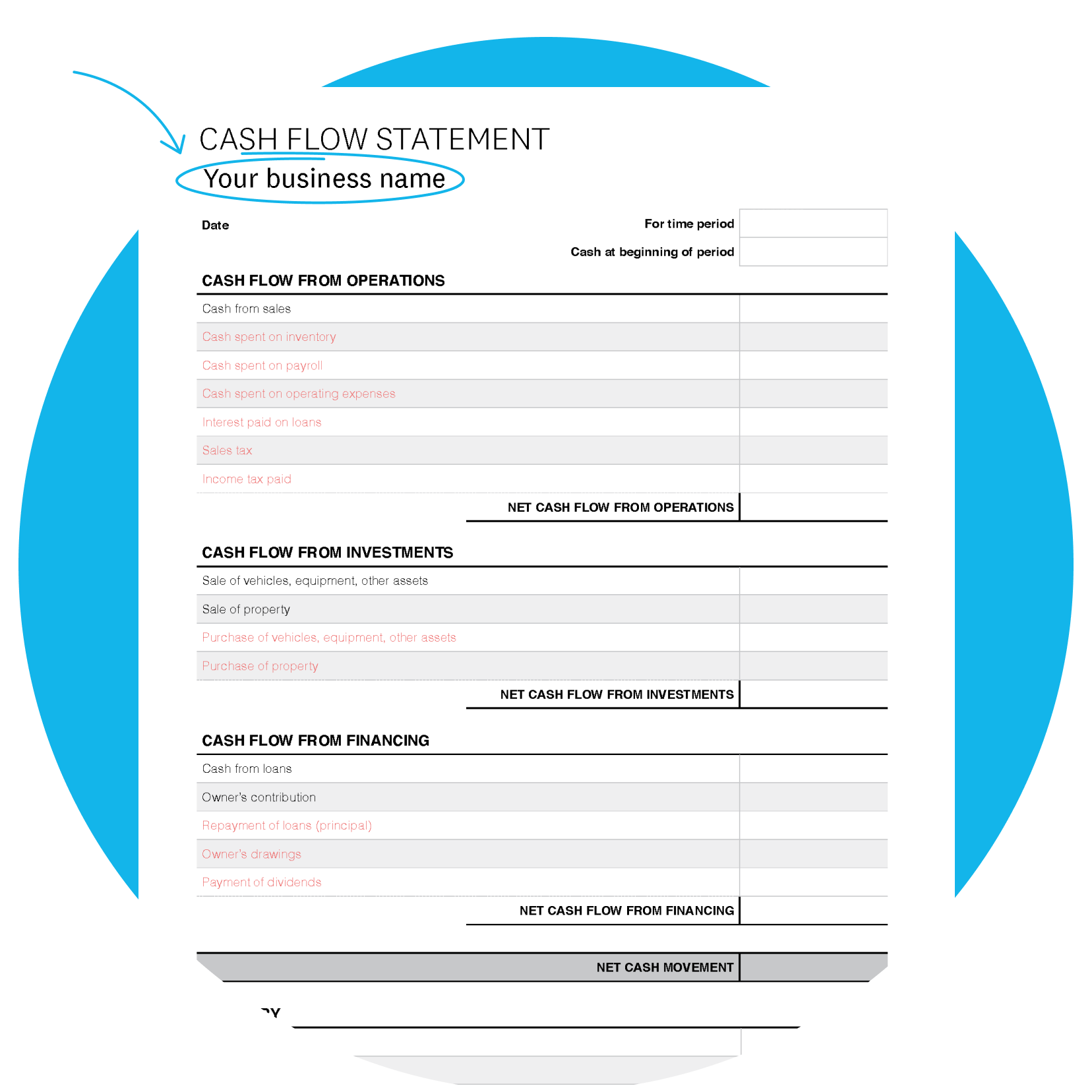 Download the cash flow statement template
Fill in the form to get a cash flow statement template as an editable PDF. We'll also link you to a guide on how to use it.
Getting started with the cash flow statement template
You can see how to use this cash flow statement template in our example below (we'll also send the link along with the template). In short, you'll record cash receipts and expenditures across different parts of the business to see how money comes and goes.

Check out an example of the cash flow statement

A cash flow statement shows how money moves through your business. It can help you set budgets and troubleshoot cash flow problems.

Cash flow statements aren't easy. Miscalculations and misplacements happen all the time and they can really throw out your results. It's a good idea to connect with an accountant or bookkeeper when filling out a template like this. You can find one in our directory.

Find an accountant or bookkeeper in our directory
Disclaimer
Xero does not provide accounting, tax, business or legal advice. This template has been provided for information purposes only. You should consult your own professional advisors for advice directly relating to your business.
Cash flow statements in no time
When you run your books through Xero, monthly and end-of-year reports are just a mouse-click away.
Choose from a menu of common reports and just click to create

Remove or reorder rows and columns so the layout works for you

Share reports online with your accountant, bookkeeper, and business partners
Check out Xero reporting
Start using Xero for free
Access all Xero features for 30 days, then decide which plan best suits your business.