Careers at Xero: FAQs
Thinking about working at Xero? We've got answers to your top questions about applying, hiring and more.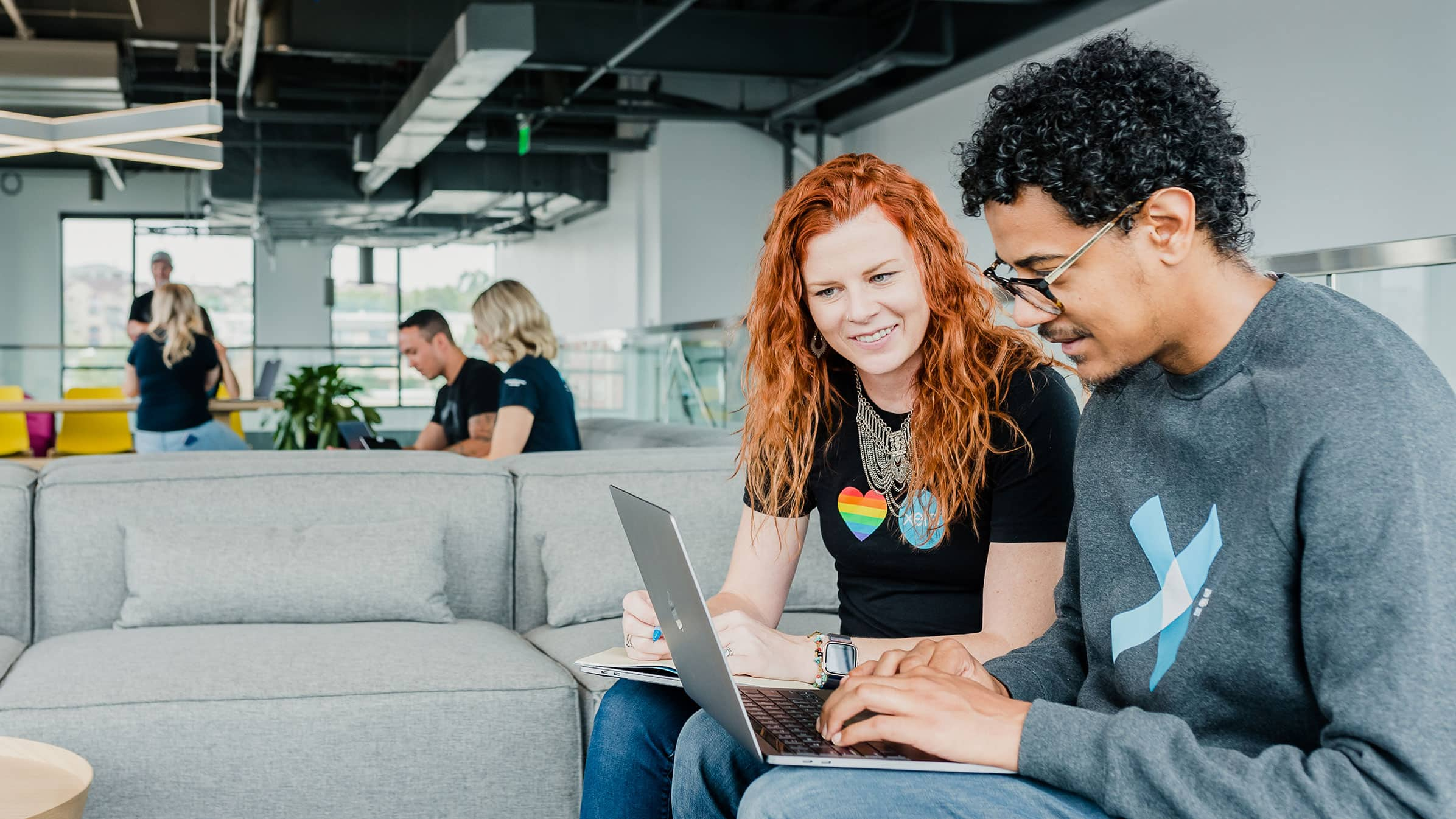 Applying for a role at Xero
How do I apply for a vacancy?
All our current vacancies are advertised on our careers page. If you do find a job you're interested in, simply click 'Apply for this job'. You'll be asked some questions, including personal details that are relevant to the particular position you're applying for. Don't forget to have your CV ready as you'll need it to apply for the role.
How do I apply for a graduate role at Xero?
We have an awesome graduate program at Xero. Visit our graduate careers pages to apply and find out more.
I wanted to apply for a position I saw here, but now it's not listed. Can I still apply?
We regularly post new positions and remove positions that are no longer open or have been filled. If a job isn't up on our site, then we're not taking applications for it at this time – sorry!
What if I don't have a formal resume or CV to submit?
Not a problem! Although it's best to write one or have one done for you, you can certainly apply without one. Where we request your resume/CV, you can simply upload a brief description of your background, experience (with dates of employment), educational achievements and skills. This information is necessary to evaluate candidates; it's hard to assess your suitability without it.
Who should I address my cover letter to?
'To Xero' or 'To whom it may concern' is just fine. It's possible that multiple people will see your application, so there's no need to address it to one specific person.
Should I send samples of my work (like writing, code, or designs) with my resume?
If you're selected for an interview, we may request examples of your work. If you have public copies of your work available for viewing online, there's a place to include links on the initial application page.
Does Xero accommodate and support people with disabilities?
Absolutely. We want to attract a diverse range of people to Xero and ensure everyone is treated equally from the moment they apply for a role through to working and growing their career with us. So please let us know if you need any assistance or reasonable adjustments to take part in the recruitment and selection process.
What does the recruitment process look like at Xero?
We have a global recruitment team who manage job listings, read incoming applications, actively source and connect with talent, assess suitability, and coordinate the interview and offer processes.
What should I expect at an interview and how should I prepare?
It varies. For most positions, we begin with a phone interview. If there's interest on both sides, we invite the candidate for an interview. However, each team is unique and some may have their own variation of the interview process. Not all interviews at Xero are conducted in person. Where both parties can't be in the same location, Google Meet may be used to conduct the interview.
It's a good idea to obtain a copy of the position description before the interview. This will help you think about how your skills and experience match what's required in the role, and will give you time to prepare some great examples to use during the interview. You could also consider grabbing a free trial of Xero to try out the product.
Our values are important to us. Understanding and embracing our values will ensure you're able to thrive in your new role at Xero.
Most importantly, relax and be yourself.
What is the Xero dress code?
We're a jeans and t-shirt kind of company, so please wear what makes you feel professional and comfortable in our relaxed environment.
How long do you take to make a decision after an interview?
We try to make a final decision within a few business days, once the successful candidate has been selected and we have completed the reference and background checks.
Will you help me with relocation?
The best advice is to apply for jobs as you normally would. If a talent specialist contacts you about a job, let them know about your relocation requirements. In some circumstances, we do have the ability to offer relocation assistance.
Will Xero pay expenses if I have to travel to attend an interview?
Not usually. We may consider this in exceptional circumstances for long-distance interviews. Please speak to your talent specialist if the situation is relevant to you.
Do you offer flexible working arrangements?
Flexible working is a key benefit of working at Xero, and we know it can mean different things to different people.
We employ people from all walks of life who have varied responsibilities and priorities outside work, and it's important to us that they can juggle their work and home lives successfully.
We also believe that flexible working isn't just a 'nice to have'. It's good for our people and Xero, so we're open to considering flexible ways of working and accommodating it where we can.
We want people to do the best work of their lives and fulfill their career goals while maintaining a happy work-life balance. Please talk to us through the recruitment process about how it might work for you.
I still have questions. How do I get in touch with someone from the talent team?
Send an email to careers@xero.com and someone from the talent team will get in touch with you shortly.