Guide
10 essential tips for business networking
Daunted by business networking? It's nothing more than a genuine conversation with a bit of structure and a goal.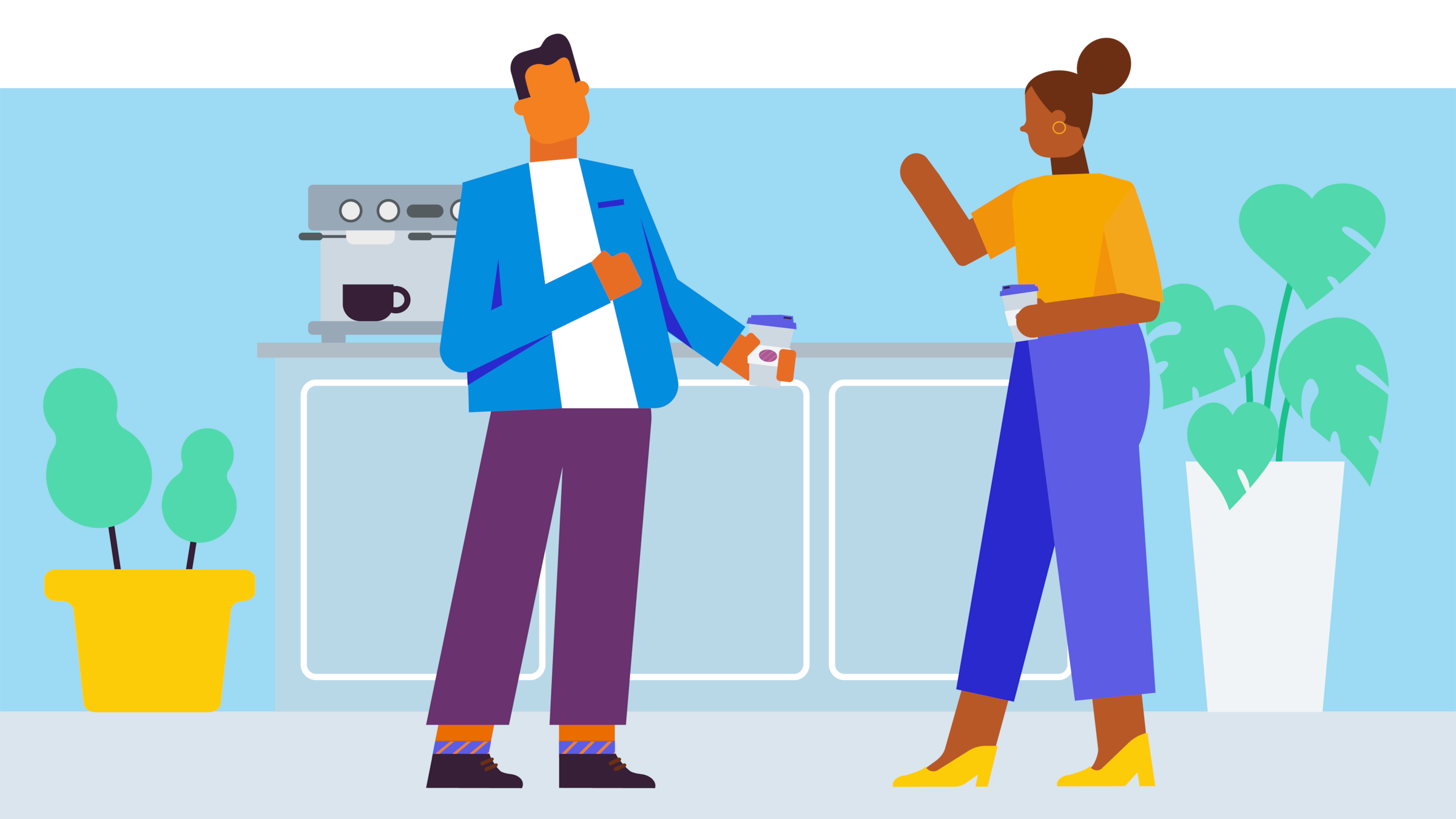 Networking is good for business
Unlike direct sales, the goal of networking is to start a relationship by finding common ground between yourself and another person. It may turn out their needs or interests could be met by your firm's services.
You don't need to make a deal or close a sale. Just be open, honest and genuine. When it's successful, the networking relationship will work for you and the person you've just met. Here are some tips to keep in mind at face-to-face business networking events.
1. Be strategic and have a plan in place
Try not to race around to every business networking event. Think ahead and plan which ones you want to go to. First, determine which events are the best fit with your personal expertise and your firm's capabilities. Typical examples of business networking events you might attend are chamber of commerce get-togethers, investor events, tradeshows and industry gatherings. If you're in a senior role at your firm, you should be able to talk comfortably about key topics including:
your own areas of expertise

your firm's strengths and points of difference

how your firm's services can benefit the person with you're talking to
2. Be prepared and do your research
Are you attending an event with a large number of attendees from the same industry? Take time beforehand to identify key trends in that industry – especially those that may be affecting local businesses. This can be taken a step further if you find out who'll be at the event. Learn how their business is doing and what challenges they are facing. And check out their website and social media links.
3. Go to networking events to meet new people
Your goal is to create new relationships. These could be among potential clients or other professionals who might be a source of referrals. There is also value in strengthening existing relationships. But the most powerful benefit of a networking event is the ability to meet new people – particularly people with something in common with you or your firm.
If you want your business networking to be successful, don't go there to catch up with old friends. Find new faces and strike up a conversation. If people you know are casually speaking with strangers you may be able to make an introduction or be introduced. But try to be polite and avoid interrupting anyone's conversations.
4. Make quality connections your priority
If creating great connections was as simple as handing out 1,000 business cards, everyone would be doing it. But quality is much more important than quantity. So remember:
always try and make a good impression with new people

always seek new people that may benefit your business
Three great new connections are more valuable than thirty average connections.
5. Have your elevator pitch ready
An effective elevator pitch needs to be more than just a 30 to 60-second snapshot of you or your firm. To achieve your goals, make sure that you can easily tailor it to the needs of the person you're talking to. Try to get your pitch down two a couple of sentences. Focus on your key specialties. Get them interested in and excited about your firm. If your initial pitch is compelling, there'll be time later to explain the other things your firm does.
Try to make the conversations at networking events about the needs of other people. Listen to what they have to say. Then, if it makes sense, you can outline how your services may be a match for them. Your firm may be able to help solve their concerns or needs. Only by listening will you learn more about who they are and how your firm could advise them.
7. Volunteer in the community
Being involved in community groups and organizations will make you known to others who have similar interests. This could be community development, child-focused or sports groups. When you're with like-minded people, you'll find casual opportunities to share stories and network.
8. Start a genuine conversation
When you talk about something you're actually interested in, you are more compelling and engaging. The conversation will be more rewarding for you and the other person. If you have expertise in some area of their business, or knowledge of their industry, you already have common interests. This can lead to related topics and conversations – and hopefully open up genuine business opportunities.
9. Take notes – in private or with discretion
Nobody has a perfect memory. It's a good idea to jot down reminder notes about your interactions with individuals – especially if the event is busy and you make several connections. If you find the idea of writing notes while talking awkward, wait until after you go your separate ways. Then write a few points on their business card or send yourself a text message or email with their name, company and brief notes.
10. Follow up and keep in contact
The conversations you have at networking events are just a starting point. Once you've made some new connections, it's important to keep the conversations going. Think about the people you genuinely connected with. Follow up with the ones who could be potential business connections – even if you didn't swap business cards. Send them an email or follow them on social media (LinkedIn, rather than Facebook). Consider taking them to lunch or another informal business event where you can continue your conversation. If you don't follow up with potential contacts, you risk missing out on building new business relationships. Make it a priority within a couple days of meeting them.
The golden rules of networking
If you want to network well, remember to do the following:
Have a descriptive 'personal brand statement' prepared. For example, "Hi, I'm Michelle Jones and I do the books for small businesses, so owners can focus on the things they love."

Have plenty of business cards (but use them wisely).

Make a goal of handing out a certain number of business cards. Or have genuine conversations with the same number of people.

Go up and introduce yourself to people and start conversations with them.

Keep moving around the venue – don't just speak to one person.

Write the date and event on business cards you collect. This will help you remember when and where you met people.
Try business networking with a friendly and open attitude – you'll be pleasantly surprised
Some people are put off by networking events because they are shy or introverted. Or they just struggle to start conversations with strangers. Networking isn't for everyone, but if you think about what your business needs you might see it differently.
All firms want new customers. And they're out there right now. People with common interests and shared experiences are a good place to start. If you're smart, you'll choose the right networking events and you'll meet these people. And you'll see how networking begins to work for your firm.
Disclaimer
Xero does not provide accounting, tax, business or legal advice. This guide has been provided for information purposes only. You should consult your own professional advisors for advice directly relating to your business or before taking action in relation to any of the content provided.
Start using Xero for free
Access all Xero features for 30 days, then decide which plan best suits your business.