Guide
How to succeed in business
Achieving success is a matter of looking strategically at what has and hasn't worked, so you can plan for the future.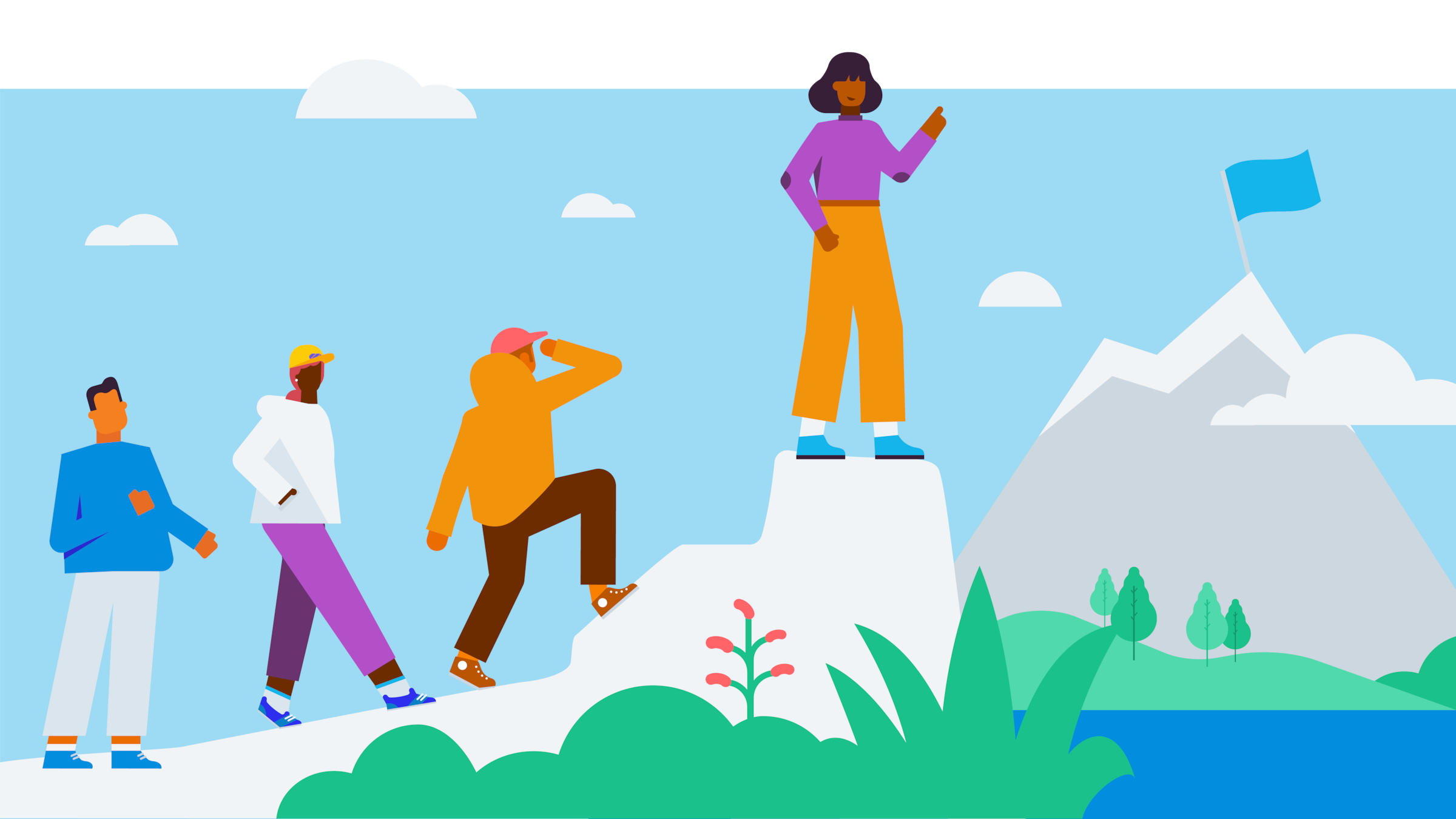 Ask yourself what success means to you
This may seem like an obvious question. But if you ask five different small business owners to define success, you will get five different answers.
People start their businesses for different reasons and everyone has different motivations. To achieve success, the first thing you need to do is define it and understand how to measure it.
Write your vision down or create a picture
When you plan for success, write it down or create a visual image of it. Then make sure you print it out, frame it, or put it somewhere you won't lose sight of it. This will ensure you stay focused while you're busy with the day-to-day of running your business.
Include your plan for success as part of your overall business plan (you can use our free business plan template). The two plans need to support each other.
Create your plan with answers to what, when and how
What, when and how are the three key aspects that define business success. Answer these three questions, to create your own definition of success:
What will you achieve? For example, this might be 2,000 new sales and 500 new and repeat customers. If you determine what your benchmarks are, you'll be in a better position to set targets and evaluate their success. Look at industry information or identify your year-on-year trends. Have you consistently been growing by 5 percent every month? If so, maybe it's time to make it 10 percent. Always try to create stretch goals and challenge yourself.

When will you achieve it? Ensure you have a firm date written down to strive towards. Without a concrete date in mind, you risk wavering from your goals.

How will you measure your success? Measure your success in the six key ways outlined below.
Check if your plan is realistic
Want to see if your plan can go the distance? Here are some ways to check if it's realistic and achievable:
Talk to your peers or mentors: Do you have colleagues, friends, advisors or business professionals who you trust and respect? Ask them to give you honest feedback about whether your plan is realistic. A trusted advisor like an

accountant

or

bookkeeper

can also help you to measure and execute your plan. The right accounting software will help you keep tabs on cash flow – it will show you the figures and produce professional tables and charts.

Talk to your customers or employees: It's important to have your ear to the ground and get feedback from those who are close to your business. They are the ones who are going to be helping you on your journey. Getting feedback may force you to modify your plan. Or it may give you confidence that your plan is sound.
Six ways to achieve business success
Here are some very measurable ways to track your success:
Analyse sales reports: Use your accounting software to create sales reports and take a look at performance over the last year. Have sales been increasing? Are there seasonal peaks and troughs? And how can you prepare for these?

Look at profit and costs: How is your business tracking when it comes to costs? What is your profit year-on year? And how can you improve it? Download our

free P&L statement template

to check on your profit.

Identify your revenue earners: It's vital that you understand which products or services are your best and worst performers so you can expand into your best performing areas. Take a critical look at why some products or services aren't doing as well and reevaluate whether you continue with them.

Review customer satisfaction levels: To figure this out you could ask your customers (in person or online): "How was our customer service today?" You'll gain valuable insights from hearing your customers' feedback in their own words. By analysing their answers you'll get an overall score for customer satisfaction, such as a percentage or measure. Use the

NetPromoter Score

calculation method to quantify whether your customers are willing to recommend you to others.

Evaluate your marketing tactics: Is your Twitter channel working for you? Do you post regularly on Facebook? Do a deep dive into your website analytics to see which traffic sources your sales are coming from. For example, if your biggest and best-performing traffic source is from Facebook, consider dedicating more time to that channel.

Check out the competitors – and stay ahead of them: Are you one step ahead of your competitors or are you always playing catch up? This could be your year to take charge and break away from your competitors by thinking outside the box. See what the competition is doing by regularly looking at product or service reviews from their customers on their website or social media channels.
Don't discount work-life balance when you look at success
Having a work-life balance won't be the sole reason you went into business, but being your own boss and having more freedom can give you a strong sense of satisfaction. So it's important to not lose sight of the 'emotional' definitions of success that you may have for your business. Here are some examples of emotional or 'heart-based' definitions of success:
In the same way you can plan for success, you can also make contingency plans. For example, you'll need to plan in case of economic downturn, or for lack of inventory if you sell a product. If you know what kinds of obstacles you might encounter on your way to success, you're more likely to avoid or overcome them.
You can't stop the unexpected from happening – but at least you'll have a plan if hurdles are put in your way.
It's your business – success is in your hands
In business, the path to success is a journey you can chart. You can start right now. And while change is the only certainty in business, you still need to know where you're going. Make sure you can tell someone what success means to you in a sentence or two.
If you follow these steps, then you're already on your way to achieving greater business success.
Disclaimer
Xero does not provide accounting, tax, business or legal advice. This guide has been provided for information purposes only. You should consult your own professional advisors for advice directly relating to your business or before taking action in relation to any of the content provided.
Start using Xero for free
Access all Xero features for 30 days, then decide which plan best suits your business.