Guide
Get into freelance accounting with these 8 tips
Everyone's freelancing these days – accountants and bookkeepers included. Here are 8 tips to help you do it yourself.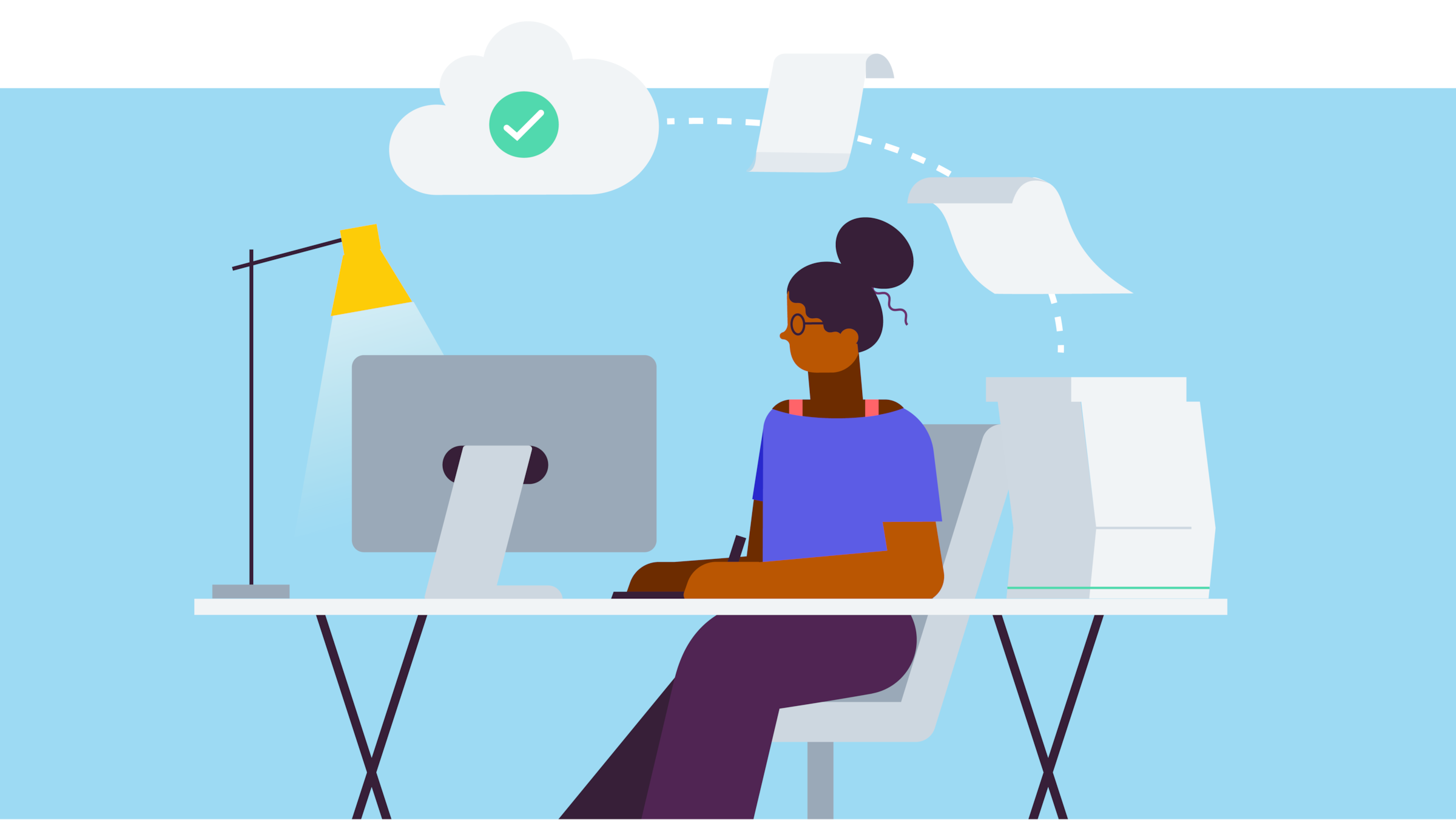 The gig economy is in full swing. Creatives have been freelancing for years. Project managers, too. More and more professionals are finding it easier to freelance. Two of the big drivers are:
online collaboration: broadband internet makes it easy for people to work together, without meeting in person

subscription software: independent contractors can use enterprise-level software for a small monthly fee
What this means for freelance accounting
Accountants used to need a lot of corporate-level infrastructure. This included things like archive space for paper files, expensive software packages, dedicated servers, and meeting rooms. It also took a lot of human resources to do all the clerical work – entering data, filing documents, and maintaining journals. And that was just to do the basics of tax and compliance. It required even more time, effort, space and people to offer payroll services or produce good business management reports. With online accounting software, a single home-based freelance accountant can now do all of this on their own.
Accountants and bookkeepers don't need to sink big bucks into infrastructure anymore. The overheads can be as little as a laptop and business insurance.
Accounting software subscriptions are nominal and the costs can be easily passed on to your client

Some providers give you practice management software for free

Data is secured in the cloud, with no need to do backups or archive paper files
And because businesses that use cloud accounting software are far more growth-focused, a freelance accountant or bookkeeper can get set up and take off quickly.
Because practically all business transactions are processed electronically, data entry doesn't have to be a big cost anymore. An online accounting system can capture that data at source – be it from a bank account, an invoicing system, a POS system, an e-commerce system, or an expense app.
Now that it requires fewer human resources to complete these basic accounting functions, freelance accountants and bookkeepers are less likely to need hired help.
How to be a freelance accountant or bookkeeper
You'll need a reliable internet connection and a laptop, along with a conferencing app that you're happy with (many of which are free). You can also accept online payments with apps like Stripe or PayPal. That's really handy if you end up selling a subscription accounting service (see 3. Create service bundles).
2. Connect to cloud software
It's much easier to work with clients when you can both log into their account at the same time. It'll help you answer questions in context, while reducing the number of in-person meetings. Smart cloud accounting software allows you to do that. Plus it allows automatic data entry and daily bank reconciliation. It also makes payroll much easier.
3. Create service bundles
Most small businesses want certainty around their expenses. Hourly billing doesn't give them that. Try agreeing on a plan where you provide specific services for a monthly retainer. This often includes write-up work such as account reconciliations, day-to-day assistance posting transactions, managing bill payments, providing reports, and advising on business growth. See how Bean Ninjas set up their bundles and launched in one week.
4. Increase your revenue per client
After you get a few retainer clients onboard, think about how you can sell them more services. It's often easier to get more revenue from existing clients than to find new ones. Leverage the goodwill you've built up from automating their basic accounting by offering to do the same with their payroll. Or pitch them on tax planning. Or use cloud software's built-in reporting and dashboard functions to advise clients on strategic business decisions. There are a lot of options.
Being a cloud accountant can be a draw. Many businesses specifically look for accountants who use online software. Go to the places where those prospects hang out. Start by listing on Xero's advisor directory, which generates several thousand referrals a week for accountants and bookkeepers.
6. Build your digital presence
There are probably a lot of potential clients in your local area, but there are millions more online. And as a freelance accountant with cloud software, you're not limited by geography anymore. Use digital media to get the word out:
7. Don't forget traditional marketing
8. Stay on top of your expenses
It's really easy to track revenue through invoicing and payment apps, but expenses are often overlooked. Keep an eye on costs such as phones, computers and software. Don't forget charges associated with website hosting, professional memberships, directory listings, advertising, or networking. If you're not a tax pro, speak to a peer who is and make sure you're claiming all the deductions you can.
You already have the tools to be a freelance accountant or bookkeeper
The gig economy is still taking off, and it's a great time for accountants and bookkeepers to jump on board. All you need are a few tools, a good work ethic, and an entrepreneurial spirit. Online software is making it simpler than it's ever been to get started as a freelance accountant or bookkeeper.
Start using Xero for free
Access all Xero features for 30 days, then decide which plan best suits your business.