Guide
How to become a virtual CFO
We look at how you can become a virtual CFO and provide the valuable services that your clients really need.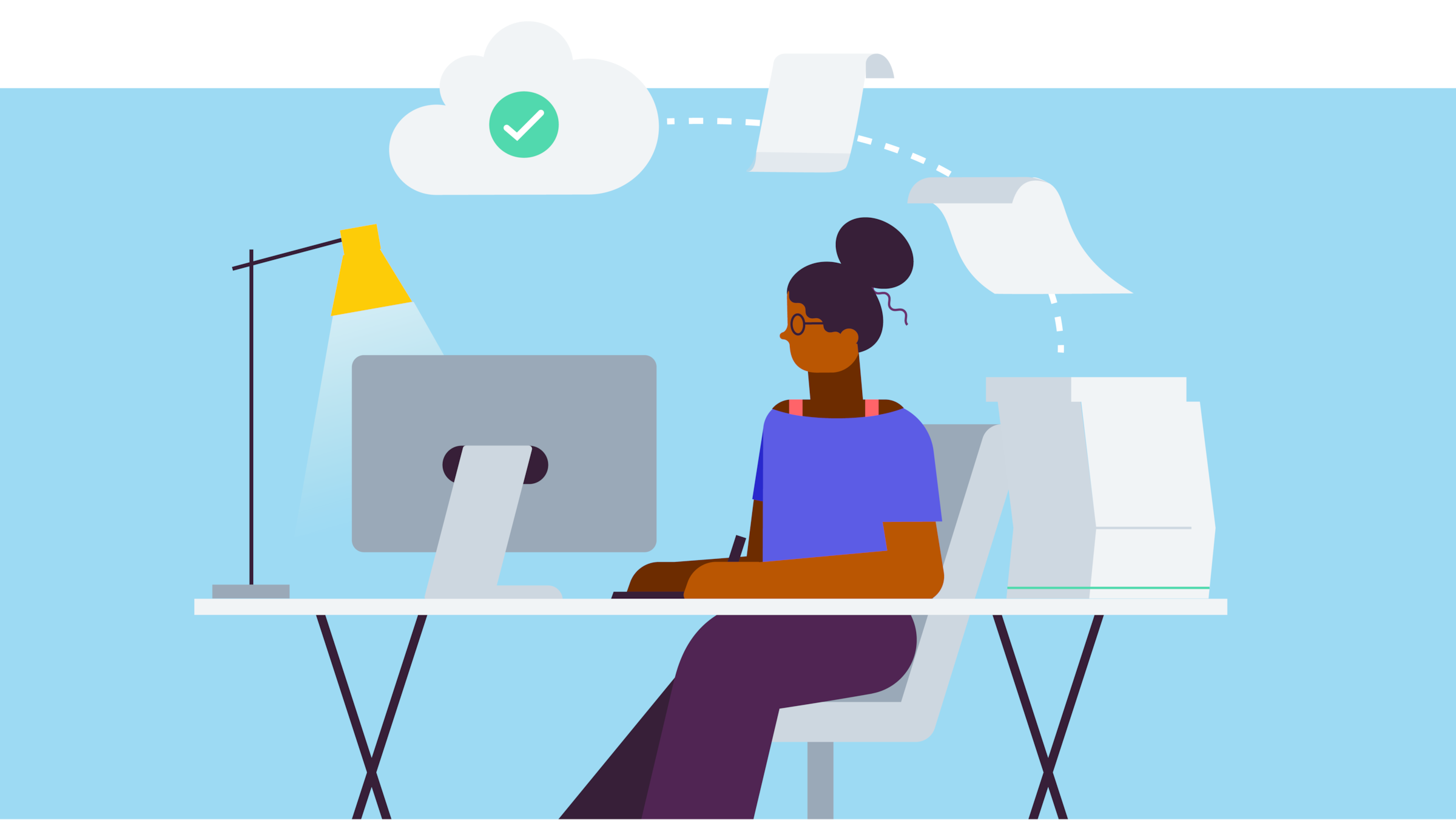 The changing face of accounting
The accounting profession has gone through some major changes. There are now more firms competing with each other than ever before.
Small businesses now have so much choice that ordinary services like compliance, tax preparation and basic bookkeeping have become commoditised. There's so little differentiation in this crowded market that the value of these services is being driven down.
Cloud technology is also reducing the value of basic accounting services. Firms using cloud-based systems are more efficient and productive. That's because many labour-intensive and time-intensive tasks can now be automated.
Making the most of new technology
Cloud technology has opened up new and profitable opportunities. This has led to big changes. For example, it's now possible to see your client's cash flow in real-time, using cloud accounting software.
Accounting technology is helping accountants and bookkeepers become their clients' trusted advisor. You can be the financial expert that helps them make smart and timely business decisions.
So it's a good time to move away from labour-intensive services into the world of business and financial consulting. But that can be a challenge, especially for firms that are used to working with clients in a particular way, and feel comfortable with their established software.
In fact there's more to it than just new software. To successfully move into the consulting services market you'll have to change the way you work and communicate with your clients.
That may sound daunting, but it can lead to a big increase in efficiency, productivity and profit. Cloud technology, coupled with valuable financial advising, helps you stand out from the competition.
So it's not only a good idea to use cloud technology – it's essential. Firms that don't adapt will face decreasing revenue as their services become more commoditised.
The virtual CFO is a way for small businesses to get CFO support that they wouldn't have been able to afford previously.
Small businesses that hire a virtual CFO get access to an experienced financial professional at a fraction of the cost of a full-time CFO. The services will differ from firm to firm, but usually a virtual CFO will:
handle all the duties of a traditional CFO, but work remotely and on a part-time basis

monitor the financial health and well-being of the business, usually with cloud technology

offer financial insight and guidance on all company decisions and issues

provide back-office functions such as managing accounts ledgers, depending on the client and their needs
How the cloud can help you offer a virtual CFO service
If you want to offer value-added services such as virtual CFO, the first step is to start using cloud technology. The cloud offers several benefits that will help you set up a virtual CFO service:
Cloud solutions can share data, making it easy to synchronise and transfer data between different systems

Cloud accounting software gives you real-time reporting and analytics features that can help you gain insight into a client's financial condition

Cloud accounting and business management solutions are accessible anytime, anywhere which means you can offer virtual CFO services to your clients from any location
Bank account reconciliation is one example of how the cloud can save time and money. Traditional reconciliation is tedious and time-consuming. Cloud accounting software can do it much faster, connecting to online bank and credit card accounts that are also in the cloud. Daily bank transactions are fed into the accounting software and matched to the corresponding transaction. Then all the user has to do is confirm the match.
This shows how cloud accounting can automate a low-value task, leaving you with more time to work on more profitable business.
Advantages for small businesses
Having access to a virtual CFO can be a big benefit for a small business. Most of them can't afford an experienced, knowledgeable CFO on a full-time basis and may never consider hiring one.
That's a problem, because many small businesses fail within the first three years. Reasons include failure to set themselves apart from the competition, and an inability to find a profitable business model. With an accounting professional acting as their virtual CFO, they could keep their financial goals and realities clearly in sight.
A virtual CFO is an affordable alternative to hiring a full-time CFO and can make a big difference to a small business, by:
creating budgets and forecasts

pinpointing problem spending by highlighting trends in the market

validating or discouraging business decisions with financial well-being in mind
These are abilities that the vast majority of business owners don't possess – but they often need them in order to succeed.
With a combination of practice knowledge, cloud-based accounting software, mobile technology and modern data analytics, you can provide virtual CFO services that will be of great benefit to your clients.
Why are virtual CFO roles becoming more common?
Trends in the accounting profession have led to value-added services like virtual CFO becoming more common:
Increased competition and improvements in technology

Compliance and tax preparation becoming commodity services

Automation of basic functions, lowering the value of traditional services

Small businesses outsourcing non-core functions like accounting, in order to lower their costs and obtain better talent

Software that provides true, real-time cash flow insight for proper decision-making
These trends are forcing firms to evolve, by expanding and differentiating the services they offer. Basic services like compliance, financial statements and tax returns can still be profitable. But they should be relegated to the bare minimum package your firm will provide to a new client.
Increasingly, successful firms will generate most of their revenue through financial insight, analysis and other services that can directly influence the success of a small business.
Introducing the virtual CFO role into your firm
The public accounting profession includes many different types of firms. These range from single-employee bookkeeping firms to larger practices with outsourced accounting divisions.
Many small businesses don't even know that their accountant or bookkeeper can do much more than just compliance and tax work. So it's important to explain the value you can provide. Some clients will still choose basic services, but over time you can offer added value by providing useful insights. As the client grows to know and trust you, the advantage of working with you in an advisory capacity will become clear.
Remember to package your services into different bundles. That way the terms of service are always clear, and your clients can migrate upward when they need to.
To become a virtual CFO you'll need to make some fundamental changes. These include moving to a cloud-based accounting system and changing the way you interact with your clients.
However, you must also change the way you think about your business relationships. To truly embrace the role of a virtual CFO, consider the following changes:
Stop seeing process-driven services as the core of your business

Offer more consulting services

Build meaningful, face-to-face relationships with your clients

Talk to clients often enough to manage their issues proactively

Understand and provide feedback on your clients' business goals

Help your clients achieve their goals

Become a trusted business advisor
The short answer is – it has to be. Basic services have become commoditised. They will continue to decrease in value as more competitors emerge and technology improves. Profitable accounting firms of the future will be 100% cloud-based and advisory-driven. You can start moving your firm in the right direction by:
expanding the delivery of basic services and moving into a broader, advisory role

differentiating your firm from others in an increasingly crowded market

changing your business philosophy and engaging with clients as a business advisor instead of a service provider

using a cloud-based accounting system with in-depth reporting and analytical tools

having the scope and resources to deliver virtual CFO services to your clients

having a solid customer base of small business clients who would benefit from a deeper level of business advice
From this starting point you can move your firm out of the commodity services sector and into the advisory sector. And start making the most of the new era of accounting services.
Disclaimer
Xero does not provide accounting, tax, business or legal advice. This guide has been provided for information purposes only. You should consult your own professional advisors for advice directly relating to your business or before taking action in relation to any of the content provided.
Start using Xero for free
Access all Xero features for 30 days, then decide which plan best suits your business.