Guide
Bundling services to maximize accounting profitability
Bean Ninjas was set up in 2015. They serve clients around the world – providing just a handful of services online.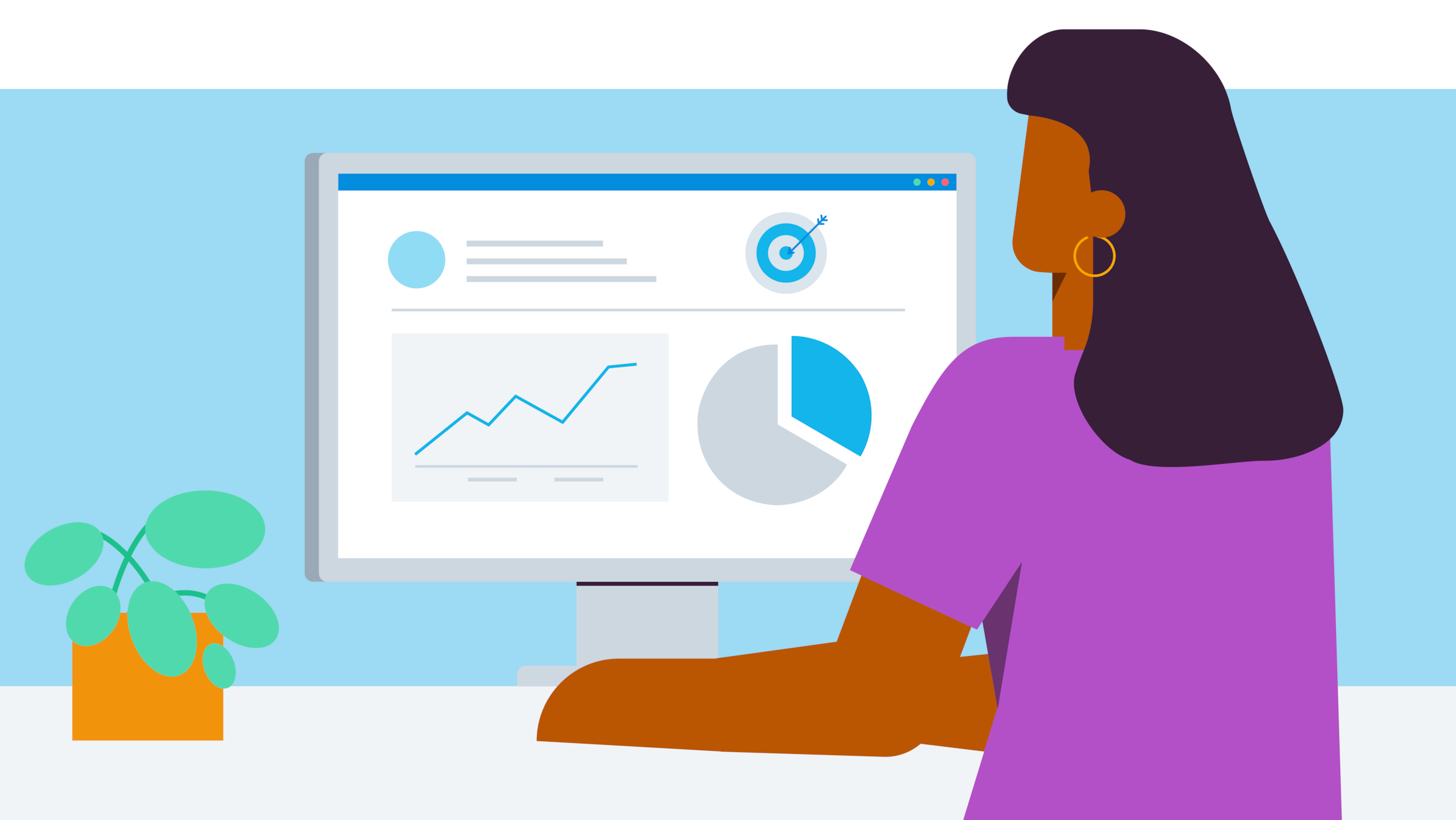 This guide is brought to you by Xero and our Xero partner, Meryl Johnston - the co-founder of Bean Ninjas.
When Ben McAdam and I decided to start Bean Ninjas, we set ourselves some no-nonsense goals. For starters, we wanted to go from concept to launch in seven days. Even more importantly, we wanted to move away from the traditional model for delivering accounting and bookkeeping services.
We felt the conventional client services model limits productivity and profitability. It also ties the principals into working long hours, which wouldn't have given us the work-life balance we wanted.
Client services is a challenging business model
Many businesses where you have a client involve a service. And services are often charged by the hour. That creates all sorts of issues for a business.
Revenue is limited by the number of hours you can work, and that puts a ceiling on earnings and profitability

Just about every job is customized to a specific set of client needs, which is inefficient

The business relationship can be complicated by scope creep, misunderstandings, and misaligned expectations
As a result, people who work in client services often envy businesses that sell products. With products:
you charge a price that's almost totally independent from hours worked

you can sell the same thing hundreds, thousands or even millions of times over

what the customer sees is what they get, so everyone's clear on deliverables
Selling services as a product
In recent times, the line between selling products and delivering a service has blurred. Software as a service (or SaaS) is one such example – where people buy a product that delivers a service.
Many web development agencies also sell their service as a product. Their clients can choose from a menu of features they'd like on their website. A pricing key tells them quite clearly what it will cost them.
This model gives customers certainty about what their money is buying. Meanwhile the vendor can increase their profitability by finding faster and smarter ways to deliver the agreed service.
Online accounting fits the product model
To apply the product model to accounting and bookkeeping, we identified bread-and-butter services that a good client would want, then bundled them together. We offer three different packages. That's it.
Clients can look at the bundles on our website and choose the one that meets their needs. The transaction is totally transparent. They can see quite clearly what they'll get and what it will cost, which makes it easy for them to budget.
Most importantly, they get great value for money. A service that's been packaged as a product has generally been optimised to get the job done efficiently. Custom services, on the other hand, are much more expensive to deliver. Clients that can find a flat-fee service will save money.
Once we settled on the products we'd sell, we:
no longer had to prepare elaborate quotes (which can chew through a lot of unbillable time)

said goodbye to awkward follow-up calls to say that the work had gone over budget

had recurring revenue that we could plan around
Plus we're finding systems for doing the work more efficiently and, when we do, we become more profitable. There's an incentive to work smarter. For example, online accounting software helps us work faster, which boosts our efficiency and lifts accounting profitability.
We wanted to get down to a 20-hour week. You can't get down to that if you're delivering complex financial advice. High-end consultation requires you to provide fresh thinking every time a client brings you a new scenario. It relies on senior partners and a lot of intellectual capital.
So providing in-depth accounting advisory services wasn't really an option for us. We wanted to deliver services that were relatively straightforward, repeatable and scalable. So we based our bundles on bookkeeping services like:
maintenance of accounting software

liaison with the client's tax accountant
Our smaller clients only want these things. Our bigger clients also get management reports, on either a quarterly or monthly basis.
Boosting accounting profitability by bundling services sounds great, but how does it work in practice? When we started brainstorming about Bean Ninjas, we knew we wanted to provide fixed-fee services as a product. We needed to be able to create a manual for each service so that employees could step in and perform the tasks to our standards, without us being in the room.
But you can't just assume clients will pay for only the things you want to do. Building the bundles was an iterative process. We created the packages and started marketing them, then reacted to what customers said.
That was the best way for us to test the concept. We didn't do market research beforehand. If you ask people, "Would you buy this product?", they'll probably say yes. The best way to find out if they'll actually pay for something is to charge them for it and see if they still think it's a good idea.
Our offerings have definitely changed since we launched but we're in a good place now. We have bundles that customers want, based on services that can be packaged as a product. It's been an extremely successful model for maximising accounting profitability – and giving us work-life balance.
We realised early on that some clients were asking us accounting questions that we couldn't expect our employees to answer. Initially we'd provide the consultation that had been requested because we wanted to delight our customers. But we soon found we were supplying a very high-end service on a bookkeeping budget and that wasn't sustainable. Eventually, we started drawing a line in the sand and pointing people to their tax accountant.
From time to time, we're approached to do higher-paying consulting work. It can be tempting to consider those assignments because the rates are attractive, but we like our model and we're sticking to it. If you have a goal in mind, you have to commit yourself to that vision – even if that sometimes means turning down revenue.
Software as a business partner
We've chosen to work exclusively with online businesses – in the USA, the UK, Australia and Canada – so all our work is done in the cloud. Our business model relies on online accounting software, and it's not just because of what it allows you to do.
The fact is, most businesses will want help with their accounting software. No matter how intuitive that software might be, people simply don't have time to learn all the tricks. So that becomes a source of revenue. They'll happily pay their bookkeeper or accountant to make sure they're using the software as effectively as possible.
What's more, online accounting software is sold as a monthly subscription, which makes it easy to add your fees. Customers are familiar with the monthly charge. They like the predictability and can budget for it. So you add your fee on top and they simply adjust the budget. It's a clean, simple transaction.
We encourage our clients to own their Xero subscription rather than having it in our name. It makes them more mobile. They don't feel bound to us and can easily leave Bean Ninjas if they want to. That challenges us to deliver an amazing experience so they never want to.
Setting expectations with your clients
While a lot of clients like buying services as a product, some can find it jarring. Accounting and bookkeeping is not often delivered as an off-the-shelf product and some clients may struggle with the lack of personal contact or custom service.
You can avoid some of these pitfalls by being very clear about what your service covers – and what it doesn't. Don't just rely on your website to do that.
We had teething troubles with a client who thought we'd open their mail and take care of paper filing. None of those things were on our website so we were surprised they had that expectation. We discovered they'd previously had an inhouse bookkeeper so they were coming from a different headspace. It's important to make sure your clients understand how productised services work.
We open up new accounts by having a scoping call where we reiterate the terms of the service.
What about legacy clients?
If you have existing clients, you'll need to find a way to bring them on the journey to productised services. Identify the benefits to them, such as consistent fees and complete transparency. And be prepared to tailor a package for established clients that you really value. We have clients who signed up to old bundles that we don't offer anymore and we've kept them. They're grandfathered in.
Biggest obstacle to bundling services for accounting profitability
To establish a productised service, you're going to need to learn to say no, because clients are absolutely going to ask for extras. Wherever there's a defined product, there's a customer who wants something outside of that product.
It's really hard to disappoint them. Especially when you're starting out and you want to grow your client base. If you're getting asked to provide more services, ask yourself:
Are lots of customers asking for this?

Could I potentially create a system to deliver this service at scale?
If yes, include it in your packages. But if there's only sporadic demand, or you can't come up with a systematic way to deliver the service, admit it to yourself and move on. Having one client who wants to pay you for a customised service is not a good enough reason to lose focus on scaling your business.
Will there be enough work?
It's counterintuitive to grow your business by offering fewer services. Perhaps you're nervous that you won't get enough work if you narrow your focus.
That's where marketing comes in. To make the jump to productised services, you'll need to develop a deep understanding of your ideal customer. Who are they? Where can they be found? What problem are you solving for them?
In many ways, your marketing will be simpler because you're selling a defined thing. An actual product. But you'll need to find businesses, tell them what you're doing and explain how it will benefit them.
To see if it could work for you, there's nothing like jumping right in. Check out what services your clients use most, find the ones you can productise, create bundles, and start marketing them. You'll soon get a feel for how you could modify the bundles and pricing structures to improve accounting profitability and productivity.
Disclaimer
Xero does not provide accounting, tax, business or legal advice. This guide has been provided for information purposes only. You should consult your own professional advisors for advice directly relating to your business or before taking action in relation to any of the content provided.
Start using Xero for free
Access all Xero features for 30 days, then decide which plan best suits your business.