Guide
How to write a consulting business plan
If you want to work as a consultant, you'll need a plan. Here's how to create one just for you.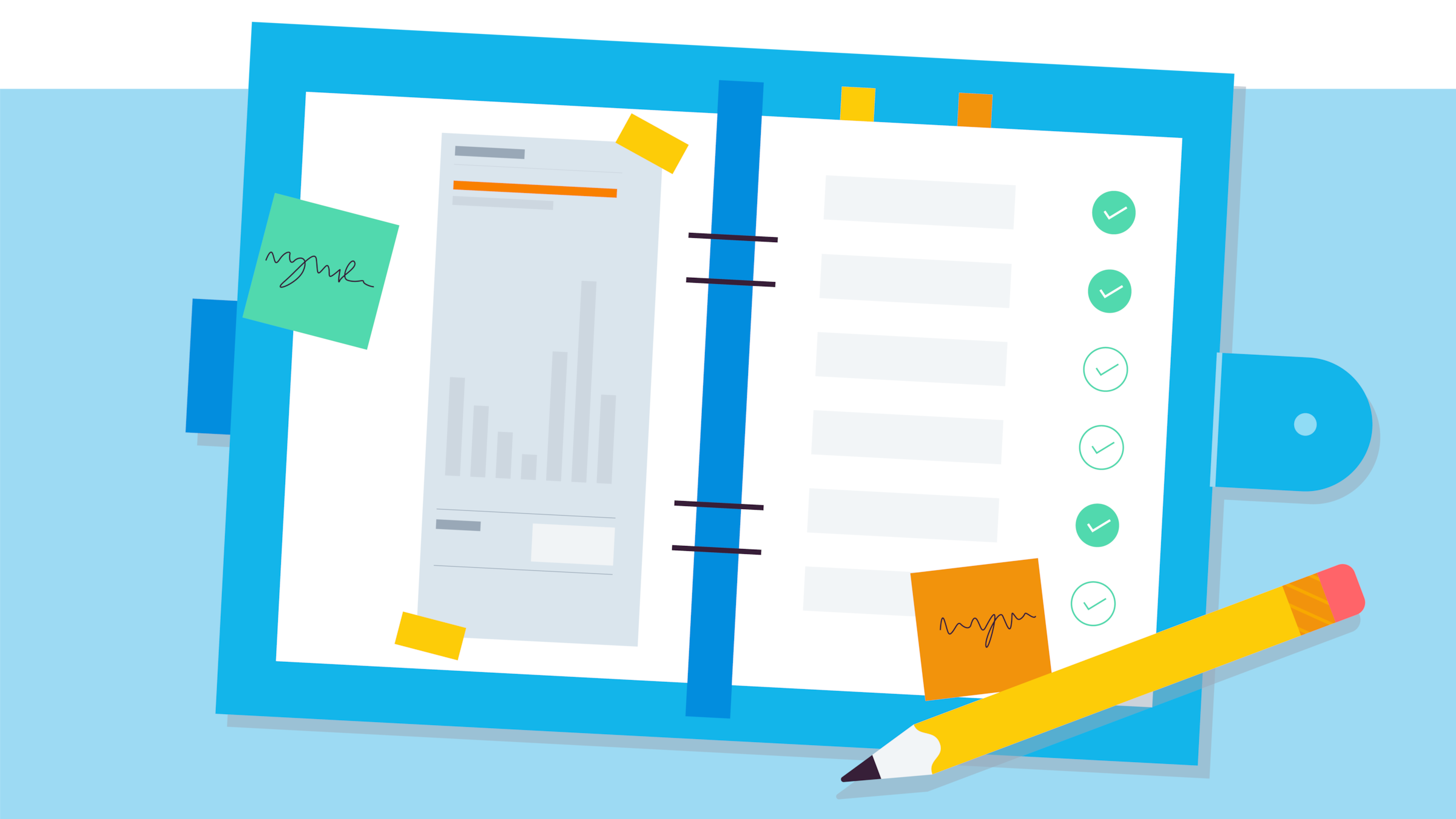 Consultants do things differently
If you're a self-employed consultant your work isn't like other forms of business. Unlike retailers or manufacturers, you're not making and/or selling tangible products. And unlike service companies, you're not employing a team of people to provide solutions.
Remember you're not not just selling your time. As a consultant, you will be paid for the skills, knowledge and abilities you've developed over your career.
Like all new small businesses, you'll need a plan. That plan will have to cover funding, growth, pay rates, expenses, marketing, equipment costs, training and qualifications. It will also have to cover your goals, and the strategy you'll use to reach them.
Consulting business plans are a little different to other business plans. Here's what you need to know to get your consulting career off the ground.
Who are you writing the plan for?
This is an important question to ask yourself before you start. For most conventional businesses the answer will be "For the bank and investors." That's because small businesses usually need startup funding to get off the ground.
But consultants setting up their own business might not need much funding – if any. It's still important to have a business plan though – not only to clarify the details in your own mind, but also to help you understand the potential risks and rewards.
A good business plan will combine elements of both finance and strategy, but the contents will vary depending on the target audience. We'll take a look at the options next.
A business plan for banks and investors
You may not need funding for capital equipment expenses or office rent. But you might need a loan to tide you over for the first few months, until you have a regular cash flow. The initial period for any new business can be a tough time – money worries will just make it tougher.
You may also decide that you want to make more of an impression by hiring office space, perhaps in a shared office environment. Or you might want funds to spend on marketing and advertising, particularly if you're offering consulting services in a competitive market.
For all of this, you'll need money. You could apply for a bank loan, look for grants, or try other forms of capital-raising such as crowdfunding. Whichever method you choose, any potential investors will want to see the important numbers. That means you'll need to cover the following points in your business plan:
target market and sector analysis

business objectives and USP (unique selling proposition)

startup expenses and assets, including equipment

overheads and fixed costs

marketing strategy and budget

funding requirements, loan collateral and cost of interest

pay rates, revenue and cash flow projections

sales forecasts in monthly intervals

growth projections and strategy
Some of this information will be difficult for you to estimate. It might be even harder for you to present clearly. Use your accounting software to help with figures and to produce professional tables and charts. Then, an accountant can help you include the right information in your plan.
Of course, you might not need any funding. Perhaps you have enough savings to keep you going for a few months and clients already lined up. Or you may be starting your consulting career after an inheritance or unexpected windfall.
If money isn't an immediate concern, you can afford to be less formal when drafting your plan. That means making sensible predictions and setting goals for yourself, not just financial targets – though you should include those too.
This isn't an exercise in creative writing. The purpose of creating a plan is to help you concentrate on what you want to achieve. Some points to consider include:
Reasons for being a consultant
Why are you doing this? It's important to answer honestly. If the answer is "to make more money" or "because I'm good at what I do" then write that down. Write down all the reasons you can think of, then read them back. Do they sound convincing? Make sure you know your true motivation, as it will help you focus on your goals.
Consulting can mean you have an irregular income. Sometimes you might be busy, other times less so. It makes sense to keep some money in savings accounts, especially if you'll be paying tax at the end of the year instead of while you're earning.
Think about the impact of consulting on your family or friends. Consultants often work irregular hours, sometimes from home, and they might be working at weekends. That can put a strain on relationships. Be realistic about this and set boundaries around when and where you will work.
Which clients to avoid and which to take on
You will already have an idea of the types of client you don't want to work for, because you know the industry you work in. For example, known late-payers can damage your cash flow so it's sensible to avoid them where possible. Look for clients who are reliable, as they'll help make your business a success. Know that you can let go of clients who are more trouble than they're worth.
Training and certification
In many industries, especially IT, it's important to keep your skills up to date. But your clients are unlikely to pay for you to go on training courses – that's an expense you'll have to cover yourself. How will you stay up to date? Think about industry magazines, websites, forums, news feeds, conferences, courses, distance learning, peer groups and self-teaching strategies.
Perhaps you're planning to be a consultant for the rest of your working life. Maybe you want to do it for a couple of years and then move back in-house as an employee. Or you might want to start employing other consultants at some stage and build up an agency – maybe even sell it. It doesn't matter what your personal goals are, as long as you have some. Write them down and bear them in mind when making big decisions.
What to do with your profits
This is a good opportunity to think about how much money you want to make. Consider how much you will charge and what you will do with your commission. For example you may decide to use 50% to cover costs, pay yourself with 30% and put 20% back into your business.
Some of this information would be inappropriate to include in a financial business plan for banks or investors. But it can be very helpful in guiding you through the early part of your consulting career.
Five top tips for writing a good consulting business plan
Business plans can be difficult documents to write. If you've never done it before, thinking clearly and logically about your business strategy may not be easy. Here are some tips to help you succeed:
Don't worry about grammar, structure or neatness. Just get the thoughts out of your head and onto the paper or screen. Some people find this easier to do in an informal setting, such as a library or café.
Understand the market you're going to be working in. Get to know all the details, as it'll help you write a more effective consulting business plan.
That's your unique selling proposition. Why should companies hire you and not one of your competitors? Think carefully about what you're particularly good at, then use that as a basis for marketing yourself.
Talk to your peers, friends, previous business associates and potential customers. Show them your plan and listen to their feedback.
Don't write dozens of pages. You'll bore the investors and your plan will end up on a pile where nobody will ever look at it again – including you. Stick to the important points.
Update your business plan regularly
A business plan isn't a static document. It should change and evolve over time as your business grows. You will learn a great deal in your first few months working as a consultant, and that knowledge should be applied to your business plan. It's a good idea to review your plan every month.
You may find that some of what you initially wrote turns out to have been misguided, inaccurate or just plain wrong. That's normal. Nobody can predict every step a business will take. The important thing is to learn as you go along – and make use of that knowledge to improve your plan.
Plan for consulting success
A consulting business plan is written as much for you, the consultant, as for anyone else. The point of writing it is to concentrate on what's important. That clarity is what will help you succeed.
So don't look at a business plan as just another box to be ticked. It's a fundamental process when starting any business, particularly a consulting business where you will need initiative and drive to succeed.
Take the time to write a proper business plan, and keep it regularly updated as your business grows. You can use our free business plan template. You'll find it an invaluable guide to becoming a successful consultant.
Disclaimer
Xero does not provide accounting, tax, business or legal advice. This guide has been provided for information purposes only. You should consult your own professional advisors for advice directly relating to your business or before taking action in relation to any of the content provided.
Download the business plan template
Fill in the form to get a free business plan template as an editable PDF. We'll send a one-pager and a multi-pager to choose from.
Start using Xero for free
Access all Xero features for 30 days, then decide which plan best suits your business.