Alkhuzam & Co. | Morison Global
Alkhuzam & Co. | Morison Global
Bookkeeper · Kuwait City, Kipco Tower, Kuwait City, Al Asimah Governate
Specialist

Making Tax Digital VAT Re…

Partner status

Silver champion partner

Certification

Xero payroll certified

Certification

Xero advisor certified
About us
Alkhuzam & Co. Morison was founded in 2009 a Certified Public Accounting firm. We think finance is the heart of any thriving business. Financial efficiency allows for growth and provides businesses with the freedom to explore their creative development options. We at Morison hold ourselves to a high standard and aim to provide this freedom to our clients. We deliver high-quality services that include accounting, financial, and business advisory services.
We believe our strength lies in the emphasis that we place on people's needs, and we have taken great care into building a team, which is comprised of highly skilled and diverse individuals.
Affiliations
American Institute of CPAs
Meet the team
Alkhuzam & Co. | Morison Global advisors: 15 - Xero certifications: 6
To become certified, advisors complete learning modules on Xero's key features and pass a practical exam.
Reem Omar
Accounting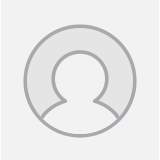 Xero advisor certified

Has a strong understanding and practical knowledge of how to use Xero with clients.
Mansur Alkhuzam

Xero Migration

Has training and expertise in switching clients to Xero.
Certified Public Accountant.
Certified Capital Market Authority Quality in everything we do.
Find us
Alkhuzam & Co. | Morison Global has an office in 1 location
New to Xero? Alkhuzam & Co. | Morison Global can help
Xero is beautiful online accounting software for smaller businesses. Alkhuzam & Co. | Morison Global can help make your switch as smooth as possible.
Contact them to find out how they can help your business.
Please note, Xero doesn't guarantee the service of any one advisor
We don't review advisor listings and we don't recommend or guarantee the service provided by any one advisor, so make sure you check them out yourself and get comfortable with them yourself.
Xero certification means that some or all team members have completed courses and been assessed by Xero as proficient in the use of the Xero application.
Xero specialisation means that some or all team members have completed several short learning modules to develop skills in that area.
Xero doesn't assess any individual advisor's or firm's proficiency as an accountant, bookkeeper or financial advisor. And Xero certified advisors and advisors with industry or bank specialisations are not employees of Xero.