Aspect Accountants & Advisors
Aspect Accountants & Advisors
Accountant · 27 Cleaver Street, West Perth, Western Australia
Partner status

Gold partner 

Experience

Partner since 2010 

Certification

Xero advisor certified 
About us
Aspect Accountants and Advisors started in April 2010, with the teaming up of Michael Binetti, John Budrovich and Matt Balchin. Our specialty is providing tax and accounting advice and services to businesses in Western Australia and throughout the rest of the country. We understand what you, as the business owner and individual wants from your accountant. You require excellent accounting advice and service, to be delivered when you need it, in a clear and concise way that makes sense to you.
We also understand that you need to be able to rely on someone you can trust for an opinion or advice that is truly independent. We value our clients and our staff, and we recognise that trust is required and expected in all of our relationships. The cornerstone of our business is providing you as the business owner
Affiliations
CPA Australia
National Tax & Accountants Association
The Tax Institute
Meet the team
Aspect Accountants & Advisors advisors: 12 - Xero certifications: 7
To become certified, advisors complete learning modules on Xero's key features and pass a practical exam.
John Budrovich
Director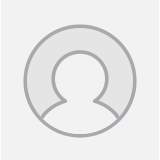 Xero advisor certified

Has a strong understanding and practical knowledge of how to use Xero with clients.
Aspect Accountants & Advisors: Bank experience
Clients of Aspect Accountants & Advisors connect to a range of banks via Xero. Aspect Accountants & Advisors specialises in working with some of those banks; they can help with setting up bank feeds, and are knowledgeable about accessing bank loans and streamlining payments through Xero.
Bank connections 
---
Commonwealth Bank
Bankwest
ANZ
PayPal
Westpac
National Australia Bank
Aspect Accountants & Advisors: Industry experience
Aspect Accountants & Advisors works with businesses across a range of industries. They specialise in helping to choose apps that integrate with Xero to boost business performance for some of those industries.
Industries Served 
---
Construction and trades
Professional services
Mining
Real estate and hiring services
Arts and recreation
Marketing, advertising and consulting
Manufacturing
Aspect Accountants & Advisors : App experience
Aspect Accountants & Advisors serves clients who use 3 different apps that connect and integrate with Xero.
Find us
Aspect Accountants & Advisors has an office in 1 location
New to Xero? Aspect Accountants & Advisors can help
Xero is beautiful online accounting software for smaller businesses. Aspect Accountants & Advisors can help make your switch as smooth as possible.
Contact them to find out how they can help your business.
Please note, Xero doesn't guarantee the service of any one advisor
We don't review advisor listings and we don't recommend or guarantee the service provided by any one advisor, so make sure you check them out yourself and get comfortable with them yourself.
Xero certification means that some or all team members have completed courses and been assessed by Xero as proficient in the use of the Xero application.
Xero specialisation means that some or all team members have completed several short learning modules to develop skills in that area.
Xero doesn't assess any individual advisor's or firm's proficiency as an accountant, bookkeeper or financial advisor. And Xero certified advisors and advisors with industry or bank specialisations are not employees of Xero.