Xerocon London FAQs
Find out how to get tickets, how to get there, who to contact, and information about cancellation and refund policies.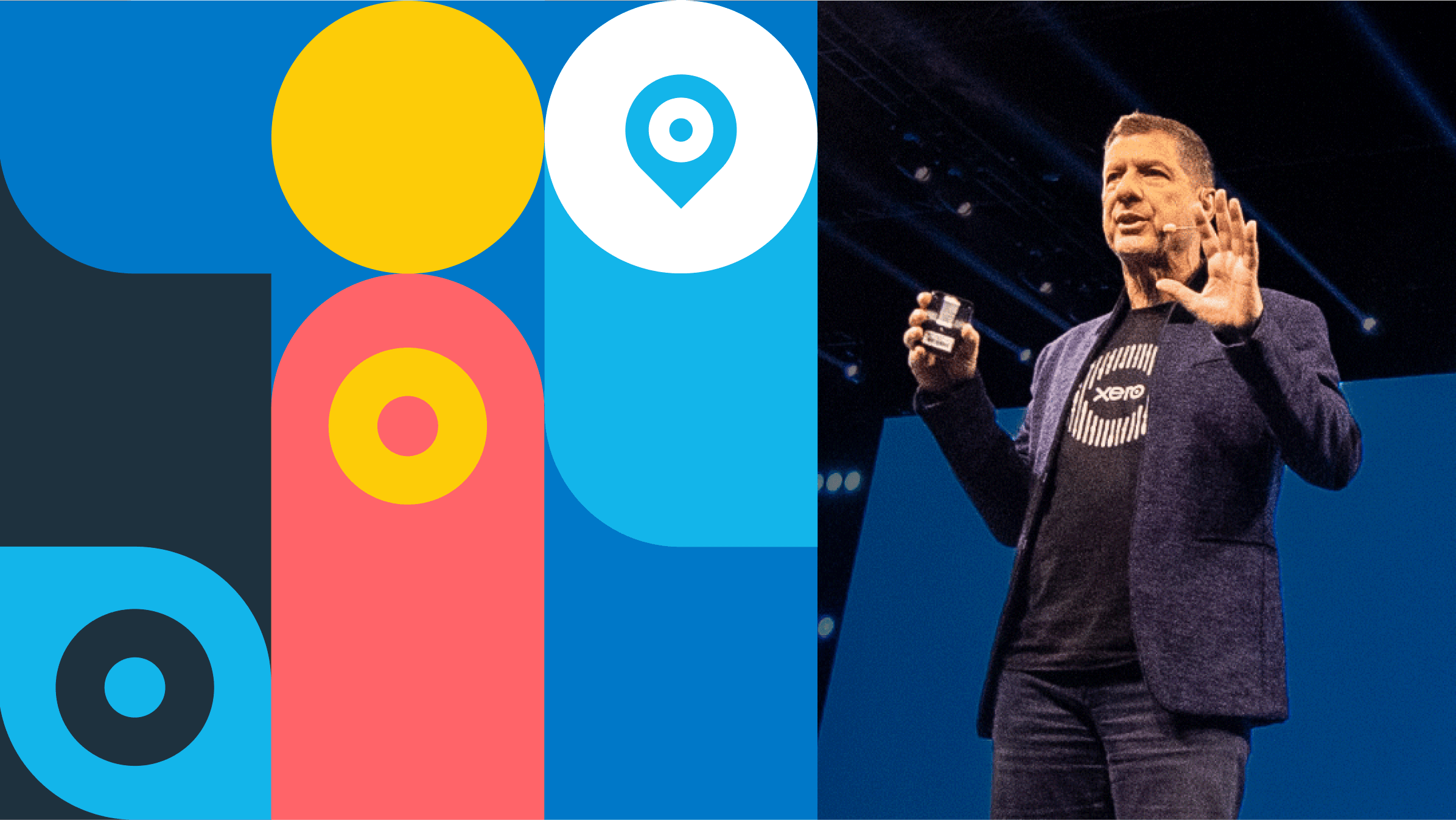 What's included in the Xerocon ticket price?
A Xerocon ticket includes the two-day conference on 20–21 July 2022, and the Xerocon party on the evening of Wednesday, 20 July.
Can we split tickets between more than one person over the two days?
We don't offer split tickets since Xerocon is designed as a two-day experience.
Can we pay in installments?
Unfortunately not. All tickets must be paid by credit card in full at time of purchase.
We will process 10 or more tickets by invoice. Payment terms are 7 days from the date of invoice unless otherwise specified. Please email xerocon.london@xero.com if you wish to pay by invoice.
What social functions are there?
There's the unmissable Xerocon party on Wednesday 20 July. Access, food, beverages and entertainment are included in your ticket price.
Can I bring a guest to the wrap party?
Not this year, unfortunately. Due to Covid-19 safety measures, only people who purchase tickets for the full event can attend the wrap party.
If I can't attend in person, can I still tune into Xerocon London online?
Xerocon is an event you really have to be at to experience, but given the current circumstances with Covid-19, we understand that not everyone may be ready for travel and events. Though we aren't having a virtual option for Xerocon London, we will be hosting roadshows and considering additional ways we can connect with us and the wider Xero community throughout 2022.
Will attendees need to be vaccinated?
Our top priority is the health and wellbeing of staff and attendees. Xerocon takes place in July 2022, so it is too early to say whether we will require proof of vaccination. Nearer to the date, we'll make an assessment of the Covid-19 situation in the UK. Depending on the situation, we may require attendees to show evidence of their Covid-19 status before the event. For example, we may ask attendees to show us their NHS-COVID pass (showing that they have had the Covid-19 vaccination), or proof of a recent negative test for Covid-19. We will of course endeavour to give attendees plenty of notice before the event if we introduce this requirement.
Will I have to wear a mask?
Covid-19 guidance is continually evolving, but we don't expect to require attendees to wear masks. Our top priority is the health and wellbeing of staff and attendees, so we will continue to follow government guidelines with regard to masks.
What are the event terms and conditions?
Is there a waitlist for Xerocon London tickets?
Unfortunately, there is no waitlist. We have now reached maximum capacity for Xerocon London 2022, and aren't able to extend registration to additional attendees this year.
Cancellations and transfers
What is the cancellation and refund policy?
Please advise us by email on xerocon.london@xero.com if you cannot attend Xerocon. A full refund (less a £35 administration fee) will be made via the original payment method and to the party who originally paid the registration fee, if we're notified by email at least 21 business days prior to the event.
Can I transfer my registration to another person?
Unfortunately not. Please email xerocon.london@xero.com and we will cancel your registration in line with our cancelation policy.
How can I get to Tobacco Dock?
Tobacco Dock is located in the heart of Wapping, close to St Katherine's Dock and just ten minutes walk from Tower Bridge. The full address is: Tobacco Dock, Tobacco Quay, Wapping Lane, London, E1W 2SF
There's a car park opposite the venue's Wapping Lane entrance with capacity for 615 vehicles. This is owned and run by an external company, YellowPark, and spaces can be booked through the YellowPark website.
I have a question about Xerocon. Who can I contact?
I'm having trouble registering. How can I get help?
How can I become an exhibitor?
Become a Xero partner
Join the Xero community of accountants and bookkeepers. Collaborate with your peers, support your clients and boost your practice.