How Xero makes your ecommerce business better
Selling online can be challenging. Whether you're selling on Amazon, Ebay, or AliExpress, Xero works seamlessly with third-party apps to help you control stock, manage orders and streamline admin tasks.
Connect with leading ecommerce apps like point of sale, inventory and more.

Access your customer and business information online anytime, anywhere, with the mobile Accounting app.

Get an instant view of your financials on the online dashboard.
Really useful Xero tools for ecommerce businesses
These are just some of the things ecommerce businesses in the US love about Xero.
Xero dashboard
Get an instant view of your business financials with the online dashboard.
Learn more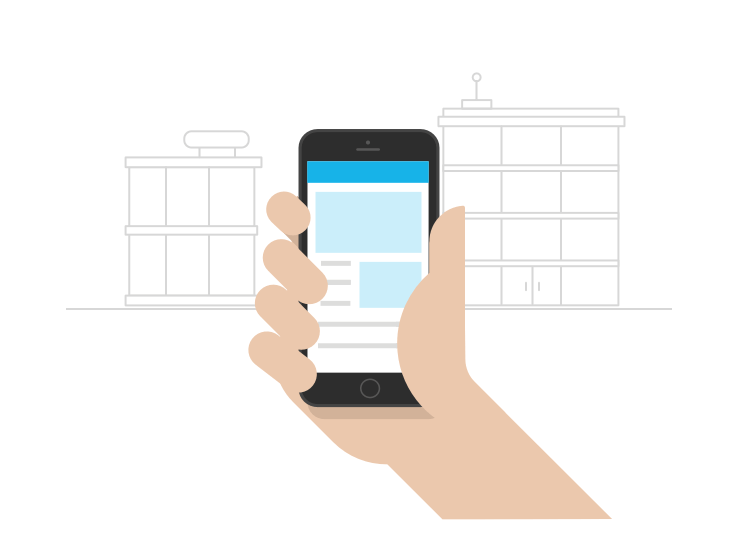 Mobile app
Stay connected to your business on the go with a suite of mobile apps.
Learn more
Sync Xero with other apps
Connect seamlessly with leading apps for POS, inventory, ecommerce and more.
Learn more
Why ecommerce business Video Conference Gear loves using Xero
Meet Ryan Pinke. He's self-employed so needed a tool that made it simple for him to understand his numbers.
Needing to keep track of cash flow, Ryan started looking for accounting software. His one request: everything had to be web-based.
"Other accounting platforms are not built on a true cloud platform, but moved onto it," says Ryan. "Xero was built from the cloud up."
Working with his local accounting firm, Catching Clouds, Ryan is able to dive into the details of his finances and understand how his business and goals are affected on a day-to-day basis.
"The counselling and guidance I get from Catching Clouds is so valuable," says Ryan. "They understand my business and they're always looking for ways to make my life more efficient."
"Xero helps you create connectivity among all the layers and different organizations you work with."
Ryan Pinke, Video Conference Gear
Plans to suit your business
All pricing plans cover the accounting essentials, with room to grow.
Our most popular plan
:
Growing
$16
50% off the current price of 32 USD per month for the first three months. Terms apply.* If Xero's subscription price changes during the 3 month period, the 50% off will be applied to the then-current subscription price for those 3 months.
Good for growing small businesses.
Connect Xero to other apps for a complete solution
Get support from advisors with ecommerce clients
Find advisors who offer accounting and bookkeeping services and business advice to ecommerce businesses.
Check out these small business guides
Get tips and tricks for running your ecommerce business.
Connect with an advisor
Xero partners with accountants and bookkeepers who specialize in your business to help you grow and scale. Xero doesn't guarantee the service of any one advisor, so make sure you check them out yourself.