Waddle invoice financing FAQs
Get to know more about the benefits of Waddle invoice financing, how it works with Xero, and how to get started.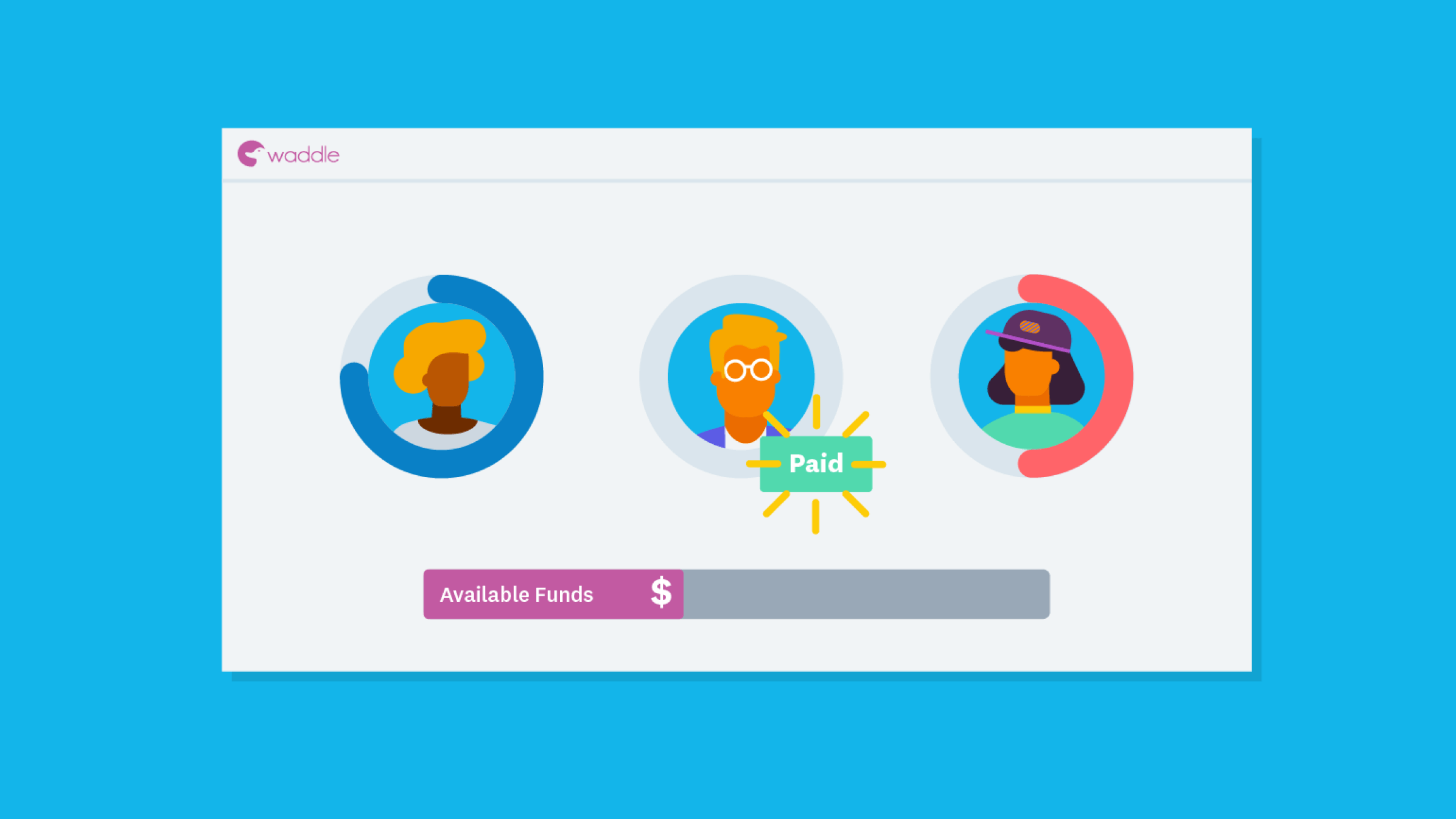 Is Waddle a one-off loan?
No. Waddle is a revolving line of credit with available funds accessible as long as your business continues to issue invoices and customers continue to pay their invoices.
Is Xero lending me the money?
Although owned by Xero, Waddle runs as a standalone company and is the financial provider. Xero doesn't provide finance. Xero simply makes it easier for you to access working capital through Waddle to help manage cash flow if you consent to Xero sharing relevant data from your Xero subscription.
How Waddle could benefit your business
How could Waddle help my business?
Many businesses provide credit to their customers through their invoice payment terms – typically 30 days. This results in large amounts of working capital being tied up in unpaid invoices, and it's not always known when the customer will pay the invoice. Plus, many customers pay invoices late. Xero Small Business Insights indicate that it takes an average of around 23 days for small businesses in Australia to be paid. This means small businesses often experience unstable cash flow. Waddle may enable you to access the money you're owed sooner, so that you can smooth out cash flow and take on new opportunities if they arise.
What are the benefits of using Waddle?
Waddle could enable you to have more freedom and flexibility to run your business as it offers:
Fast funding: Once you've supplied the required documents and you're approved and set up, the funds could be in your account the very same day..
Flexible finance: Waddle works with the flow of your business. You can access funds when you need them. Plus, there are no lock-in contracts or exit charges
Bringing forward money owed to you: Accessing cash tied up in your unpaid invoices could help with your cash flow, instead of waiting up to 30 days or more for your customers to pay you.
Simplified process: Xero's partnership with Waddle means you can receive an indicative quote from Waddle within Xero. If you wish to apply for Waddle you'll need to give consent to connect your Xero data with Waddle to help with your application. Additionally, this connection allows your facility to grow and shrink with your business. Transactions are automatically imported into your Xero account for reconciliation.
Greater control and confidence: Freeing up cash could give you the control and confidence to cover company expenses and capitalise on new opportunities when they come along.
Customer relationships stay with you: You continue to collect your invoices and manage your customer relationships as you do today. Your customers won't be aware that you've obtained finance against their unpaid invoices.
What types of businesses are suitable for Waddle?
Waddle could provide you greater flexibility and freedom to access working capital when you need it, particularly if your business is impacted by seasonality, experiencing growth or issues a significant value of invoices each month.
Waddle may not be a suitable option to fund all business growth activities such as purchasing large equipment that require longer-term funding.
You should also avoid using Waddle for recurring cash flow issues that can be rectified by addressing the underlying causes. For example, whilst Waddle could help maintain a healthy cash flow, it doesn't remove the need to collect money from customers in a timely manner.
Who should I seek advice from before applying for Waddle?
We suggest you speak to your accountant or business advisor about whether Waddle is a suitable solution for your business.
How it works: using Waddle
When and how do I receive the funding?
If Waddle approves your application, you will need to log in to finalise the account set up and place your first drawdown. A standard drawdown means you will receive the funds in your account overnight, whilst an express drawdown means you receive the funds within an hour for an additional fee.
Once your application is approved and Waddle finalises the setup of your account, you're able to draw down funds against your customers' unpaid invoices. When those customers pay their invoices, the payments go towards repaying your loan balance.
What's an example of cost calculations?
Waddle interest rates range from 7.5% to 14.5% per annum. This example uses interest of 7.5%.
A customer has a maximum credit limit of $100,000. They draw down $10,000 for 30 days. With an annual interest rate of 7.5% and an annual account fee of 2.5%, the cost is $269.97.
Do the available funds fluctuate?
Available funds are calculated based on the amount of unpaid invoices from your customers at any given time and takes into account existing drawdowns, fees and charges. So the amount of available funds fluctuates as you issue new invoices and as your customers pay them. The funds available to you could increase as your business grows, offering you the flexibility to continuously access the cash if and when you need it. You can use as much or as little of your available funds as often as you need to.
How do I increase my credit limit?
Your available funds will grow with your business – in the event that you need to access more funds than your credit limit, you'll need to contact the Waddle team to discuss.
How do I repay the money?
When a customer pays their invoice, Waddle repayments are automatic. If you don't owe money, you'll receive all customer payments as usual.
How do I reconcile the Waddle fees in Xero?
Any fees incurred through Waddle will be posted to your Xero account for simple bookkeeping. When you set up Waddle, you will be asked to select which fee type best applies.
Sharing Xero data with Waddle
Do I need to share my data to apply for Waddle?
You need to provide consent for Xero to share some of your Xero data with Waddle in order for Waddle to run a credit assessment on your business. Your data is shared through a secure connection between Xero and Waddle and isn't shared any further.
Your Xero credentials aren't shared with Waddle.
Waddle's access is controlled by you. You can remove permission for Waddle to access your Xero data at any time, either from within Xero Settings or in the Waddle dashboard menu.
Note that once approved and the facility is set up, the connection between Xero and Waddle needs to be in place in order for you to continue using it.
What information will Waddle access?
Only when you've consented to sharing your Xero data, Waddle will access your business information and related financial information to assess your application and to provide you with a live view of available funds and to manage your drawdowns once Waddle has been set up.
If you consent to sharing your Xero data. Waddle accesses business and financial information including your invoices, credit notes, bank transactions, payments, profit & loss statement and balance sheet. Waddle will treat this information in accordance with their privacy notice.
What does Waddle do with my information?
Waddle uses your Xero data to assist them to assess your application and make an informed decision about your application. Providing Waddle with access to the information they need reduces the time and effort required to apply and set up your facility. Waddle continues to access your Xero data to provide an ongoing line of credit that you can draw down on as you need it.
Waddle also shares records of your Waddle facility with Xero to keep your Xero organisation up to date. Once it's shared back to Xero, this data is subject to Xero's terms of use (just like all of your other Xero data).
When you give Xero permission to share your Xero data with Waddle, your data is transferred through a secure connection that uses industry standard encryption technology. Waddle treats this information in accordance with their privacy notice.
How do I get an update on my application or contact Waddle?
Start using Xero for free
Access all Xero features for 30 days, then decide which plan best suits your business.
Safe and secure

Cancel any time

24/7 online support